Instagram:
@amael.isnard
Website:
www.amaelisnard.com
Bigcartel:
https://amael.bigcartel.com/
1. What's your story? Where are you from?
I am an Illustrator and Animation Director from Lyon, France.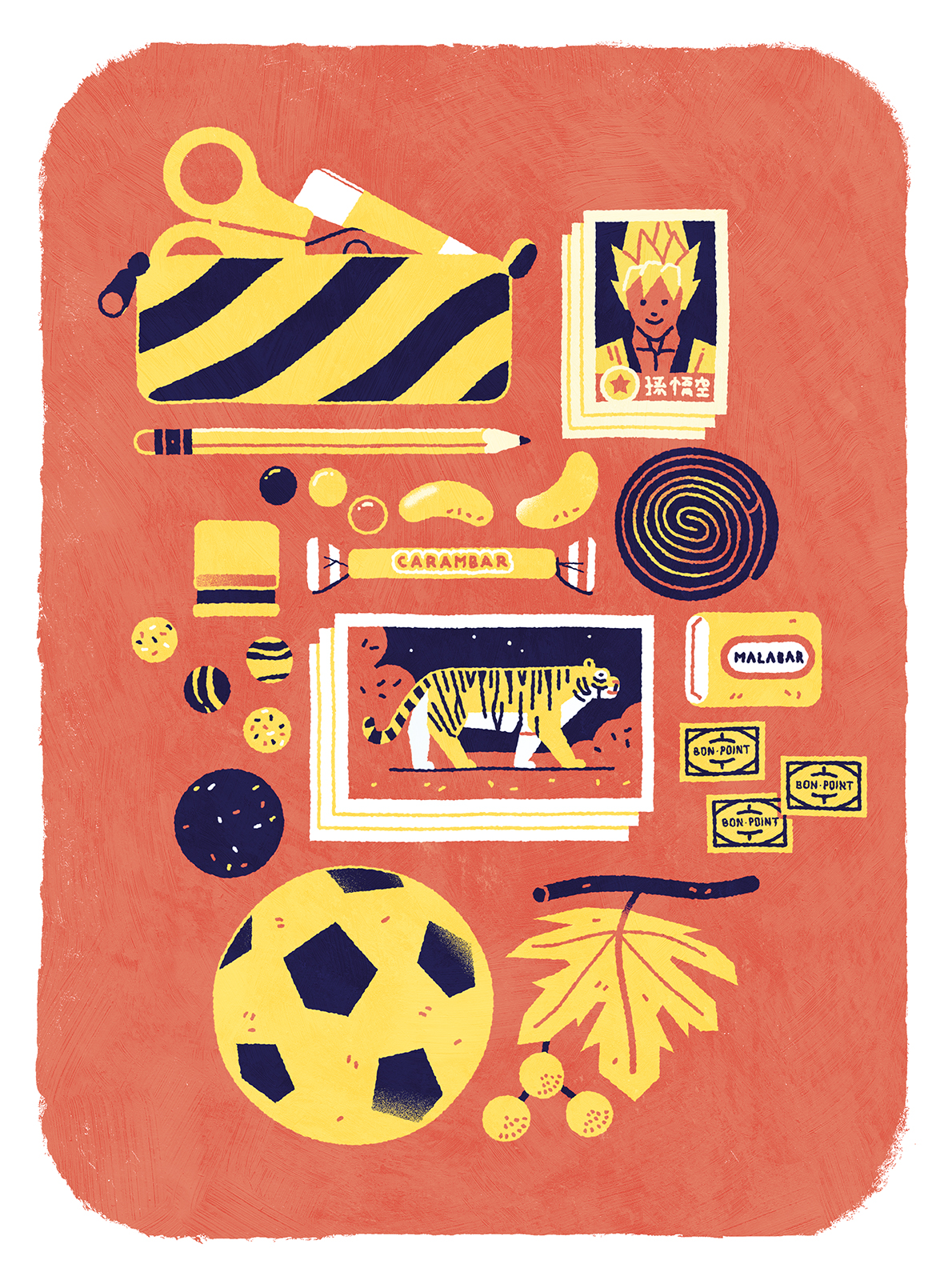 2. Tell us about your aesthetic.
I love composing simple and colourful images, full of imaginary characters and friendly anthropomorphic animals.
3. What is your favourite medium and why?
Animation! After drawing a character, it's always a bit magical to see it moving, to see it coming to life.
4. What is your artistic process like?
I draw many small-sized sketches on paper first. It's like a research phase. If I'm drawing a character I try many different faces, proportions, expressions, poses. If I'm drawing a more complex scene, I will do many different small-sized compositions (it's a bit like a puzzle). Then I choose my best sketch, I scan it, I draw it bigger and better and I put colors on it on the computer (always using a limited colour palette - 4-5 colours maximum, usually)
5. Who and/or what inspires your work?
Traveling to new countries. Or going to a museum. Basically seeing new landscapes, new animals, new people, new shapes, new objects, new characters. It makes me want to draw them!
6. What role does art play in your life? How does it change the way you view the world?
I am amazed when I see a beautiful illustration, I am thrilled when I listen to good music, I am laughing when I watch good comedy. Basically, art makes my life much better, much more exciting. I guess every artist loves experimenting art before creating it. When I create an illustration, it makes me feel good somehow, I think that the act of creating something stimulates your brain in a positive way. And of course, when you share your work with others you hope they will be touched by it, you hope to connect with the audience. To be very honest, art is also something I need to "achieve". I am sad if I don't create anything in a long time. It won't leave me alone. Like an instinct, it's a bit like I have to do it!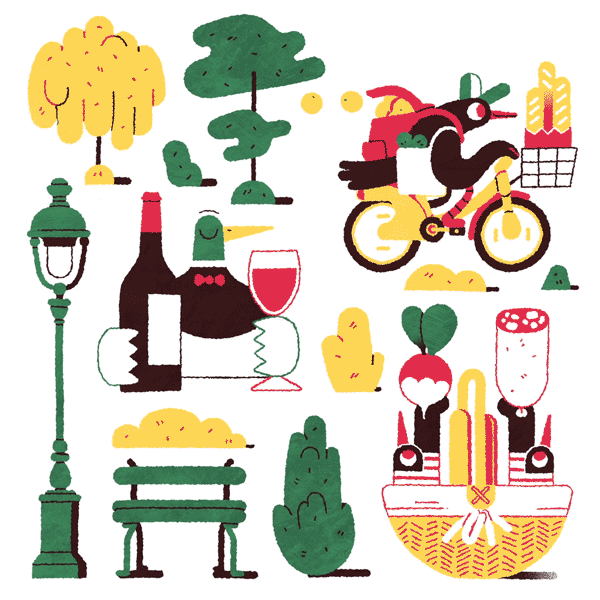 7. Where did you study?
A French 3D animation school called Supinfocom. It has recently changed the name to MOPA.
8. Where do you see yourself in five years?
Drinking hot chocolate in a nicely decorated flat in Paris, with my girlfriend, many plants, and a friendly plastic donkey that we recently adopted.
9. What about in ten?
Drinking hot chocolate in a house with a chimney, a bathtub, and a hammock. 2 kids, 3 cats, and a garden with vegetables growing. Classic.
10. What do you hope to achieve with your art?
To make people travel to imaginary worlds. Also making people smile/laugh, and educating people.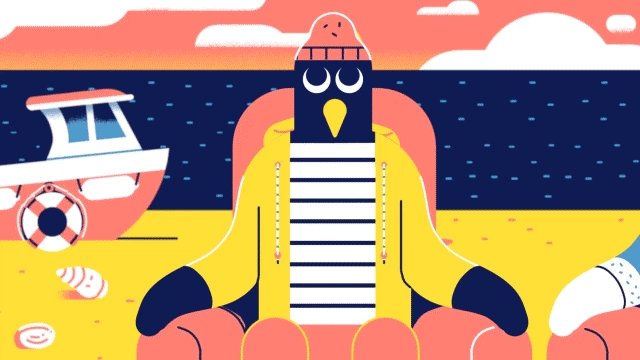 11. Now, tell us a little more about you as a person: what is your favourite food?
I recently became a vegetarian, so I have much less choice! But.. one of my new favorites is fried cauliflower with caramelized onions on hummus.
12. Favourite book?
"Une vie de famille agréable" by Antoine Marchalot - A french hilarious surrealist comic book. When Tintin meets the Monty Python. It's weird in a great way. For the English-readers, "You are all just jealous of my jetpack" by Tom Gauld. Sophisticated and surreal humor, a mix of science fiction and subtle comedy.
13. Favourite genre of music?
Rock music. Indie, Classic, Pop, Folk, Punk. From the '60s to now. Everything between Bob Dylan and the Strokes.
14. What are your hobbies?
Playing guitar, Paleontology, Football, Comedy, Unusual plants, Earl Grey tea.
15. If you weren't an artist, what would you be?
Footballer, paleontologist or gardener.