Instagram:
@amanda.berglund
1. What's your story? Where are you from?
I grew up in Dalarna, a rural area in the countryside of Sweden (the place where they make the famous "Dala horses"), so growing up I was quite isolated from the rest of the world. I moved out of Dalarna when I wanted to study to become a graphic designer and ended up in Stockholm where I've recently graduated from Konstfack as a graphic designer and illustrator. So it feels like my "real" story is about just to begin.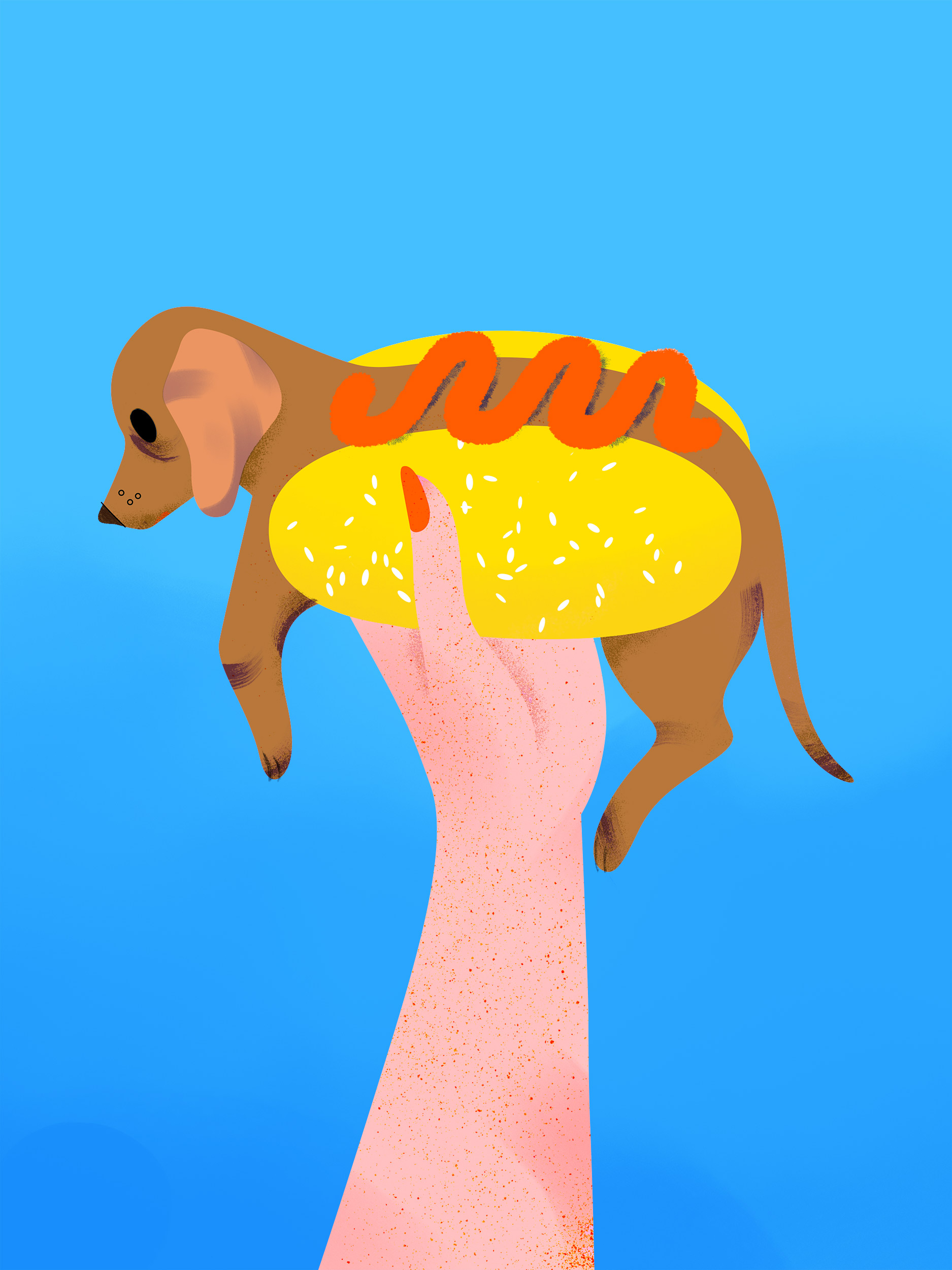 2. Tell us about your aesthetic.
Should I pick a few words that describe my aesthetic I would pick vibrant, graphic, colorful and dreamy. I've always been fascinated with graphic posters and typography, which I think has been a big influence in the way I make my illustrations.
3. What is your favourite medium and why?
It's hard for me to choose a favorite medium because most of the time I'm all over the place mixing different techniques, with a pencil in one hand and a Wacom pen in the other. But I've always loved screen printing, both the process of color separation and having to plan every aspect of an image before printing it and the tiny missprints and human touches that might happen. I also love to use the risograph, but I think that's kind of the same thing as screen printing, but less messy.
4. What is your artistic process like?
When I'm organized, when I do commissions that is, I always have the same process: Research, gather materials, breaking down the research into words, sketch small thumbnails, choose two or three of the thumbnails and do larger sketches and then pick one that I'll finalize. But when I work freely I draw things around me or take inspiration from subjects that interest me at the moment. I think it's important to have a "playtime" when you do creative stuff, a time when you don't limit yourself and just try out thing for the fun of it.
5. Who and/or what inspires your work?
Those who inspire me the most in my work (and life) are positive and loving people. That might sound a little bit cheesy, but there's nothing that gives me as much inspiration and energy as meeting someone who's really passionate, kind and creative. But I also find lots of inspiration in things such as mid-century modernist painters and furniture designers, the Bauhaus and Moomin.
6. What role does art play in your life? How does it change the way you view the world?
I've always been an observer who spends a lot of time just looking at things in detail, so maybe the way I view the world has influenced my art more than vice versa. When you paint and draw or work with layout and composition, you have to pay close attention to both the details and the larger picture. Maybe it's really all about being present in the moment and seeing things from different perspectives, both in art and in life.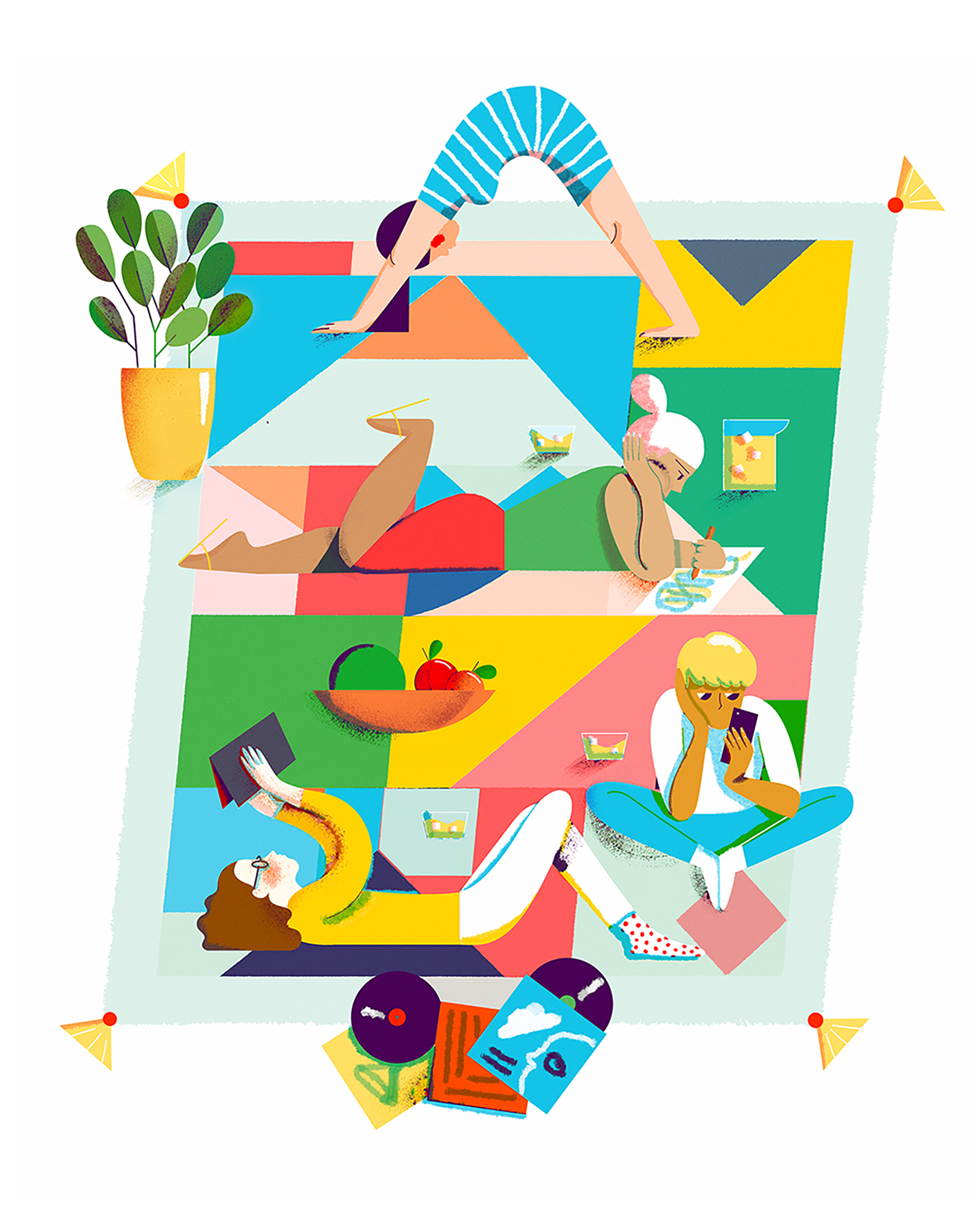 7. Where did you study?
I've studied quite a lot throughout the years. (Six years in total!) Most recently I graduated from Konstfack University in Stockholm with a bachelors degree in graphic design and illustration. Before that I went to a couple of so called "folk high schools" where I studied graphic design.
8. Where do you see yourself in five years? Working in an agency?
I'm currently working on starting up my own studio with my partner Erik Kirtley and in five years I would love for us to have an awesome studio space to keep all our tools and books and stuff in. Depending on how things develop it might be a good thing to get signed by an agency at some point, but my/our overall goal is to be as independent as possible.
9. What about in ten?
In ten years I would love to have my own house with a print shop and studio attached to the house, so that I can work on prints and posters all of the time. Sure, I probably wouldn't be able to live in a city then, but the thought of not having to commute is really tempting, as I easily get car/buss/anything-that-is-mechanic-and-moves-sick, haha.
10. What do you hope to achieve with your art?
For me art have always been a way to build your own world and illustrate things or places that you wish existed. I have really vivid memories from from my childhood where I got drawn into other artists "worlds" and remember feeling extremely inspired. I would love if I could share that feeling with other people and hope to give them the experience that I get when I see art that really moves me.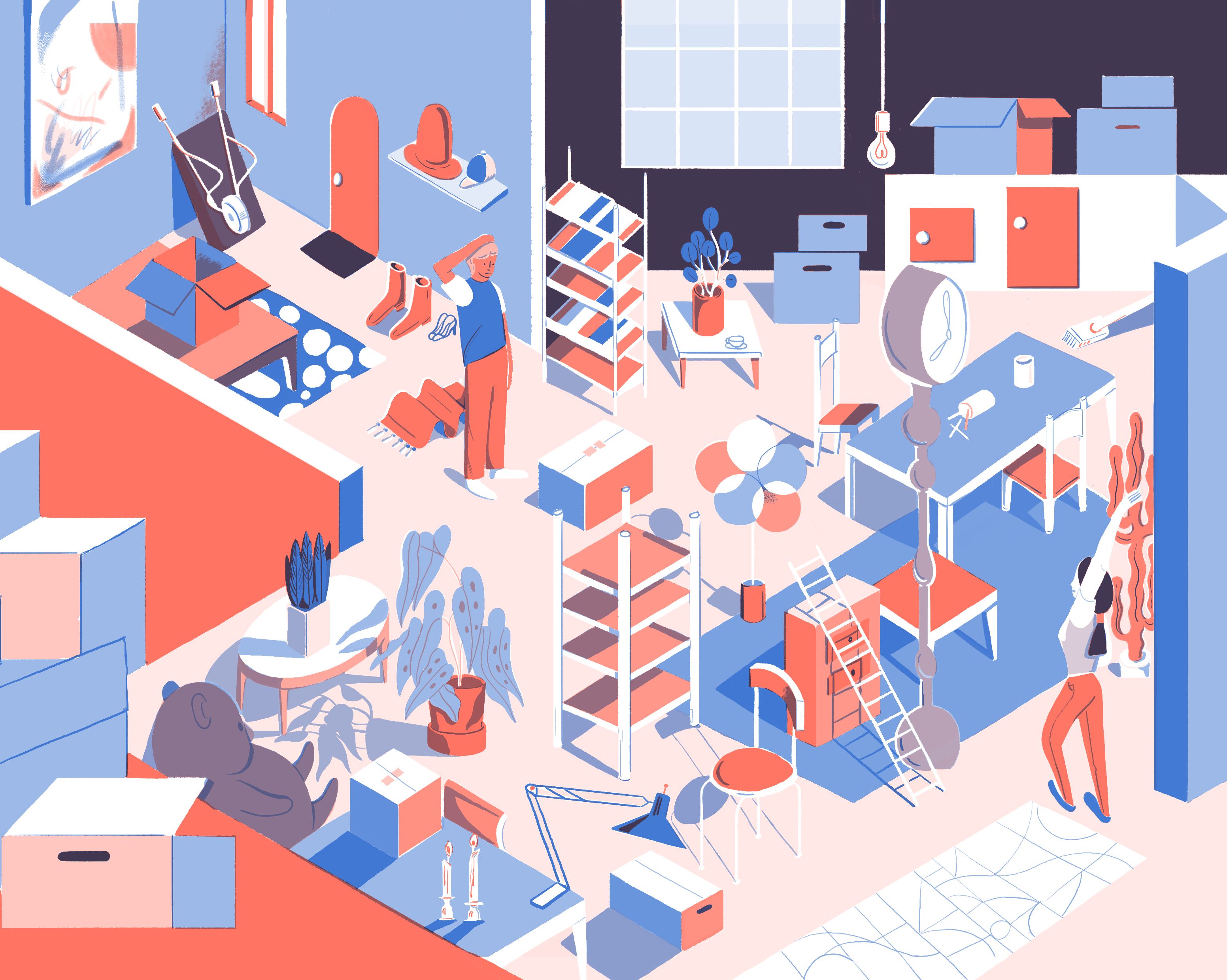 11. Now, tell us a little more about you as a person: what is your favourite food?
Oh man, now THAT is a hard question! But I think that my absolute favorite food is either a really nice bowl of ramen served with a cold beer or perhaps a vegan hot dog with sauerkraut, pickles, mashed potatoes and mustard. Now, how about that!
12. Favourite book?
A few years ago I read Dandelion Wine by Ray Bradbury, which really moved me. The book has such a sentimental and nostalgic mood to it that actually made me cry a few times. A beautiful novel.
13. Favourite genre of music?
I think I'll always be an indie kid at heart, but there's so much good music to listen to (R&B, hiphop, old school emo, house, yacht rock, you name it!). Some artists I've been listening to recently are Fazerdaze, The Hotelier, Tinashe, Jay Som and Thundercat.
14. What are your hobbies?
Hah, I could talk about this all day! I often get so absorbed in new interests that I kind of lose myself in them. But I love analog photography and have a collection of different Polaroid and SLR cameras that I use as often as possible. Me and my partner Erik are both vegetarians transitioning into veganism which is a huge part of our lives (food is life), so we both do a lot of research on new foods and recipes to try out. So many interests, so little time.
15. If you weren't an artist, what would you be?
It's really hard to imagine myself doing something else than this, but I've always been fascinated with people who design chairs and furniture. Maybe this still would be art? In that case I'd just say carpenter, like my grandpa!