Instagram:
@ameliac.life
,
@ameliamiya
Behance:
www.behance.net/amelia_chen
Website:
www.ameliachen.net
1. What's your story? Where are you from?
Hello! My name is Amelia Chen. I'm from China, where I grew up in a small city clean, fashionable, and very peaceful. When I was little, my best time was reading and drawing. My dad and grandpa love drawing. I learned some from them. I went to art schools since middle school. During my junior high school year, I almost quit art school cause it became a heavy burden only aiming for entering the college and was not fun for me anymore. I was struggling for 7 years after. I didn't know what I wanted to pursue and what my passion was. Until I made up my mind to change my major to motion media, I started to love art again. I began to work harder and slowly found out I enjoyed illustration because I can express my feelings and tell stories through it. After graduation, I was lucky to work as a designer at Buck.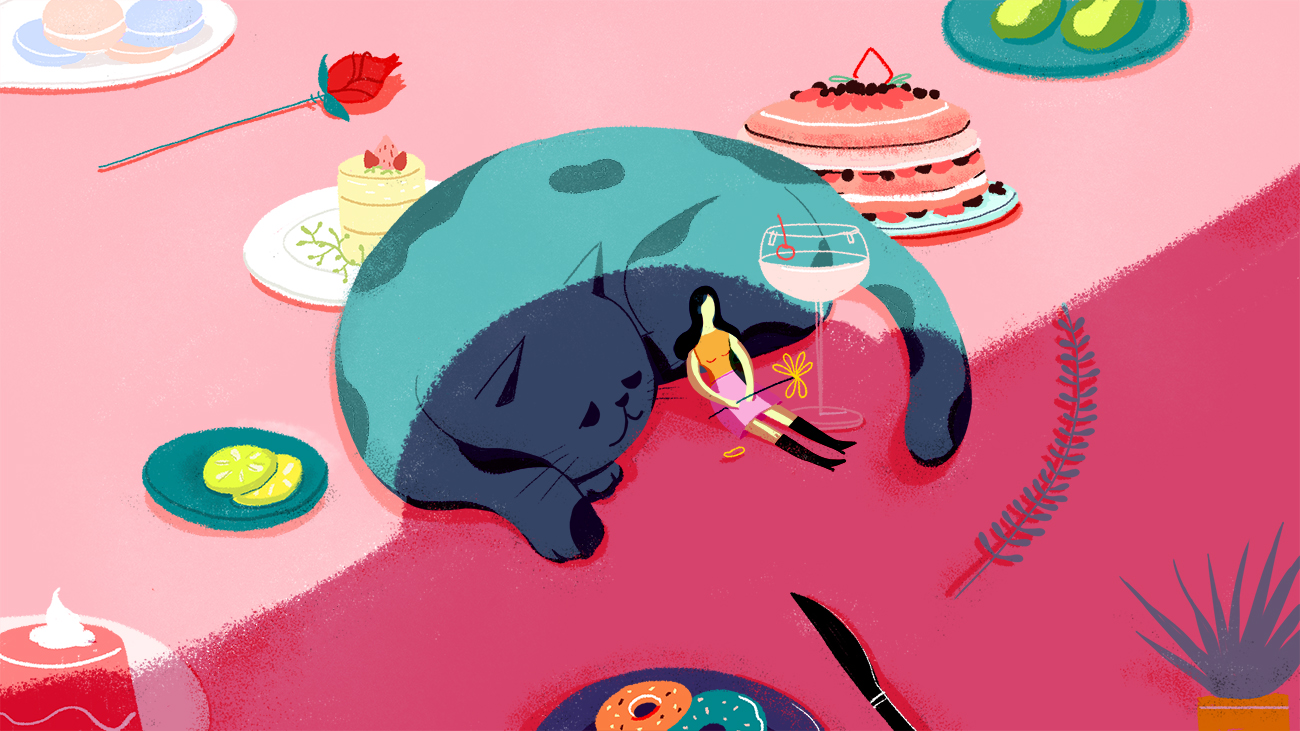 2. Tell us about your aesthetic.
I am open to appreciating any style. For my personal stuff, I like hand-drawn, very loose styles without a perfect looking. I am quite obsessed with drawing something weird. Most of my illustration is colorful and vivid. My drawing tends to be cute and somehow childish. I think it comes from my personality. For my job's projects, I like abstract shapes, bold design, and a defined look.
3. What is your favourite medium and why?
Digital-it's faster, more effective, and efficient for me to work on. You can always try different brushes and textures. But meanwhile, I am also fond of pencils on paper or acrylic on canvas. Traditional painting feels nice it's like when you read a real book instead of reading electronic ones. It also makes you calm and more carefree.
4. What is your artistic process like?
The process starts with my instant feelings. If I have a very strong feeling, especially sad or painful that's my best time to be creative. I like to experience everything in my life once and at some moment the idea just appears like you've never expected. There are two funny things about my creativity. One is I used to watch horror, psychopathic, suspenseful, violent, and weird theme movies to have that strong feeling to have new ideas. Sometimes I am just wondering if there is something is wrong with my brain. Another one is I usually get interesting ideas from waking up in the morning in my bed. Ideas come first. Then the visual image is clear in my head. As long as I have ideas I will jump straight to production and finish as soon as possible. I don't usually care about quality too much. Not perfect is the most perfect for me.
5. Who and/or what inspires your work?
Stories, I am fascinated by different people's stories. I always like being a listener. I think everyone has interesting stories, especially in New York. Experience is inspirations for my work as well. I can always get new feelings when I try to come out of my comfort zone and try something new. Any small things in my life can inspire my work, movie, architecture, museum, cloths, etc. Last but not lease, different fields of artists and people around me inspire me every single day.
6. What role does art play in your life? How does it change the way you view the world?
Art is my life in every small detail. For me, cloth, food, the movie and show you decide to watch, the people around you, they are all arts for me. Art shapes who I am today-how I think, how my personality is, how my feelings are, and the way I behave. This is the most powerful impact on me. I am proud of who I am today, even though I am not perfect. I am thankful I chose to learn art. It makes me believe the world is beautiful. It makes life and society full of hope. Art makes me be a good person; Art teaches me how to dress myself in my own aesthetics; Art teaches me how to express my feelings.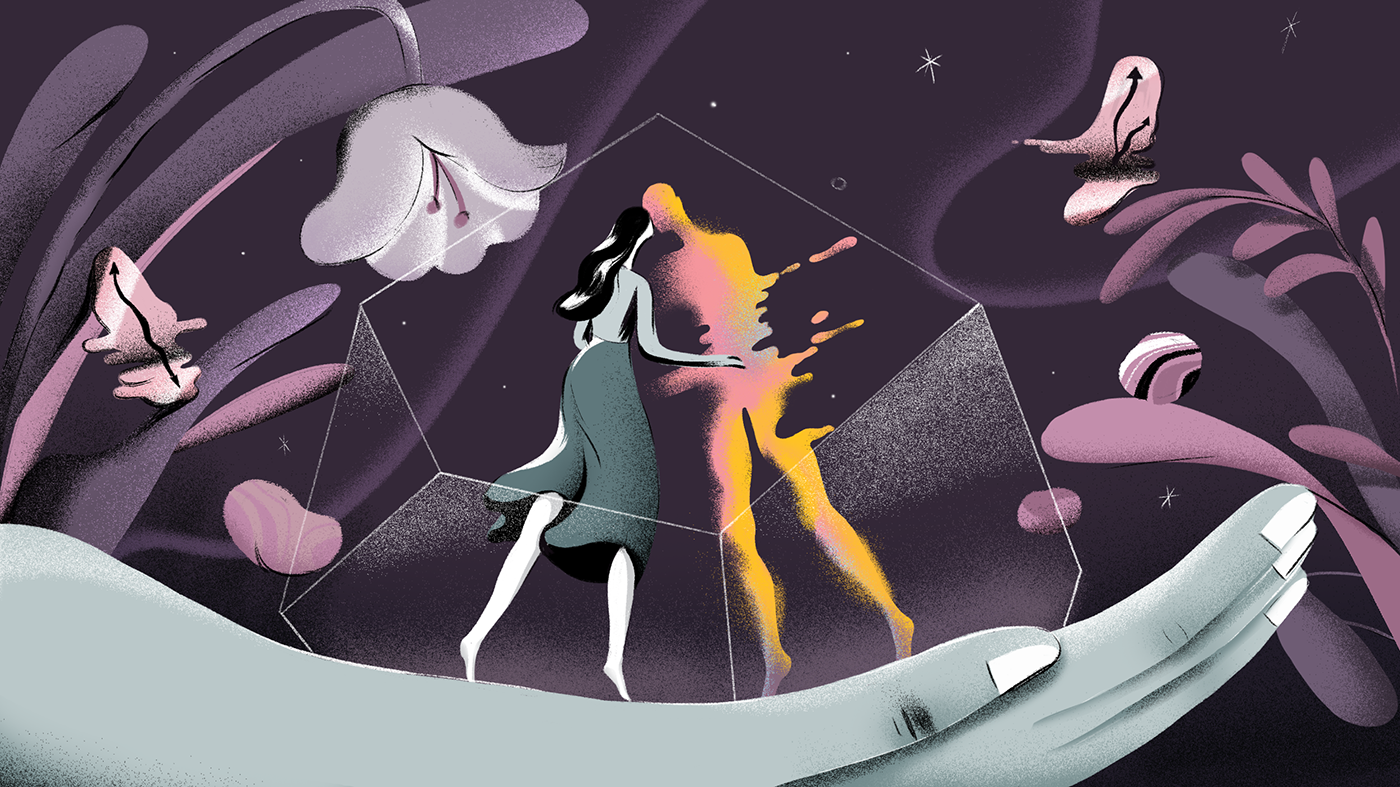 7. Where did you study?
I studied Multiple Media and Website Design B.F.A in China Academy of Art and Motion Media M.A. at Savannah College of Art and Design.
8. Where do you see yourself in five years?
Travel more, try more new things and start my own business. I want to do something different as a part-time job.
9. What about in ten?
Maybe have a cute dog and a beautiful family.
10. What do you hope to achieve with your art?
I want to improve myself a hundred times better. I am still learning and growing. Create some unique pieces I am proud of and more people can recognize me as a professional.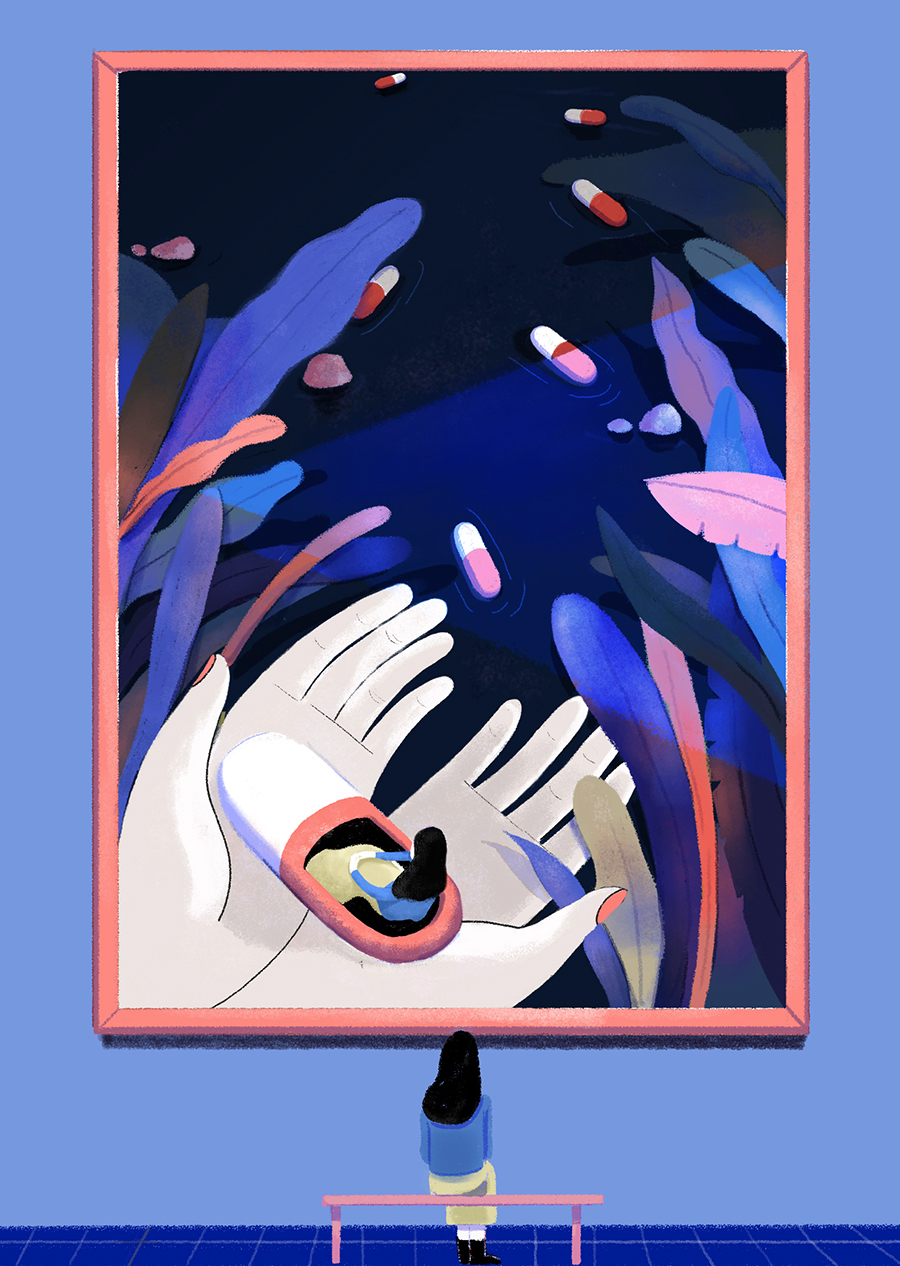 11. Now, tell us a little more about you as a person: what is your favourite food?
I really like BBQ and hotpot. I can live with a BBQ every day, jk.
12. Favourite book?
My favorite book is "The Secret" by Rhonda Byrne. It's a life-changing book for me. It makes me think more positive and learn to be a happier person.
13. Favourite genre of music?
I like RnB, rap, and pop the most. Jazz, country, classic I listen too. But I 'll listen to any genre if the music is great.
14. What are your hobbies?
I have lots of hobbies. Loving singing and cooking. I started to like dancing which can make me free myself. My biggest passion is photography and traveling. I like writing traveling blogs to help and give travel tips to people.
15. If you weren't an artist, what would you be?
Probably would be a fashion designer or a professional chef. Might also be a backpack traveler traveling around the world with no money but more thrilling. A singer would be nice since it's my childhood dream.