Instagram:
@ameliagiller
Twitter:
@ameliagiller
Tumblr:
ameliagiller.tumblr.com
Website:
www.ameliagiller.com
1. What's your story? Where are you from?
I grew up in Texas. I lived in Dallas until I was 18, and then moved to Austin for six years. Now, I am in Los Angeles and I wouldn't want to be anywhere else in the world.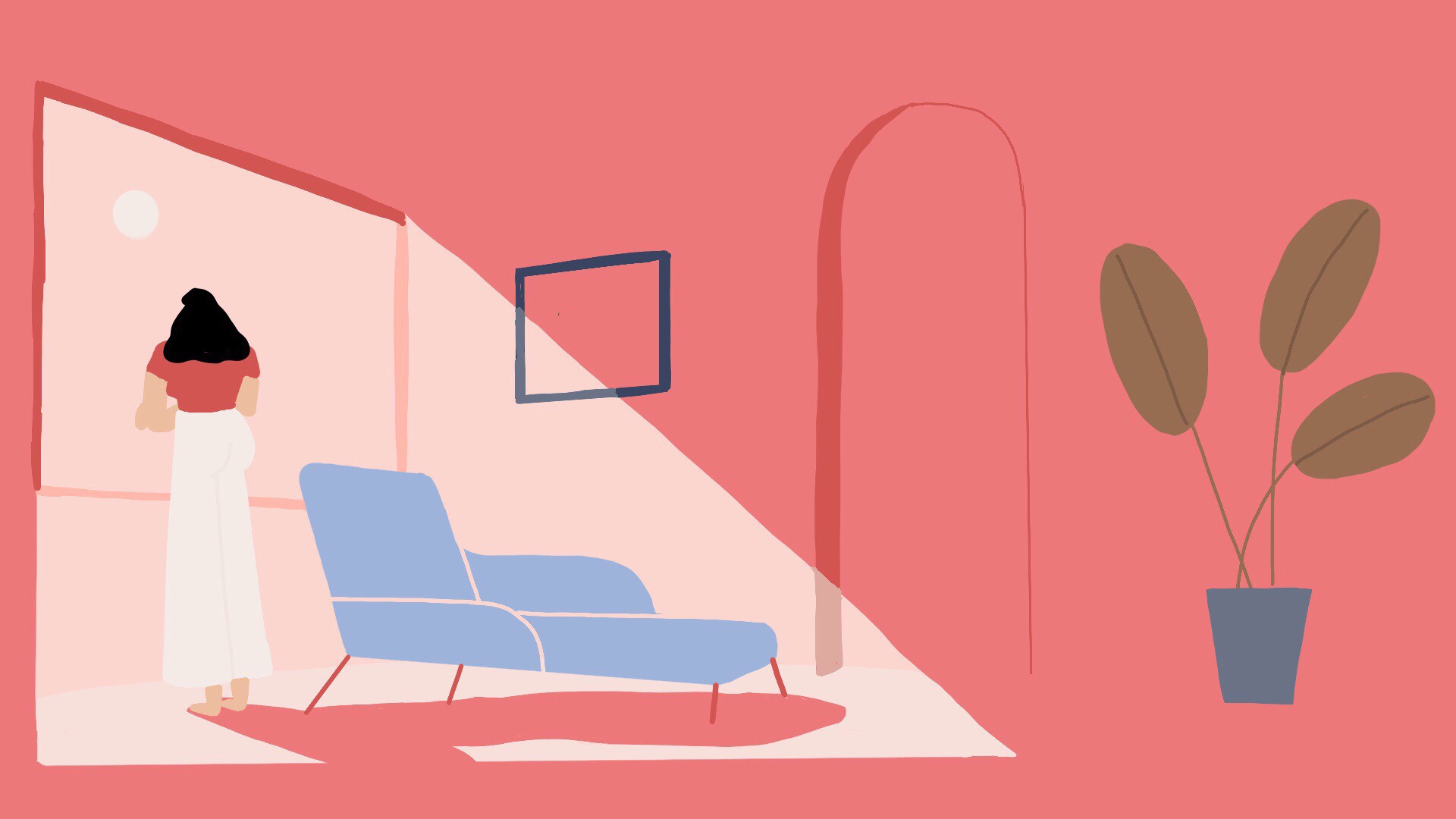 2. Tell us about your aesthetic.
My aesthetic has been the same since I could draw - lots of ladies! I am much more interested in graphic, unusual and exaggerated characters than in realism, and so my drawings reflect that playfulness.
3. What is your favourite medium and why?
Right now, I would say digital - Photoshop. For the past six months, I have been working with bold, flat colors and Photoshop is the quickest and easiest way to achieve that graphic aesthetic. I graduated with my MFA in Animation at the University of Southern California about a year ago, and while at USC I was obsessed with making an animated film on paper with pen and ink. Before that, I went through a big watercolor phase. I would say my favorite medium changes every year or so.
4. What is your artistic process like?
I probably think way too much about what I'm going to make before I make it. Sometimes, this can be a real problem because I stiffen up or I get nervous about my abilities. I've found that making lists of ideas is very very helpful. Depending on the project, I usually do a bunch of super rough sketches and figure out the composition of the illustration I'm going to make. If I'm animating, I usually rough in key frames. I work in broad strokes and leave fine details until the very end.
5. Who and/or what inspires your work?
I am inspired by so much! I just went on a trip to Europe and was completely inspired by Paris in the wintertime, the specific little moments like the performers in the subway halls or two little boys ordering baguettes for their mom in a boulangerie. I like to watch people and notice their habits. Lately, I have also been inspired by my fellow female artists. Two other illustrators, a producer, and I just started a lady-centric, illustration collective called Get It Girl (you can follow us instagram.com/getitgirlcollective). We decide on a theme every month and make art to go along with that theme. The first month's was "I Am Woman," and the art my collaborators put out was incredible. It's just in the beginning stages and I cannot wait to see it grow.
6. What role does art play in your life? How does it change the way you view the world?
Art is my life. I don't think there was a moment ever when it wasn't. It's probably too much a part of it, I have a hard time separating work from play. I'm always always always drawing. I believe it is similar to meditating - drawing puts me in a very relaxed state of mind. Maybe I'm addicted to it.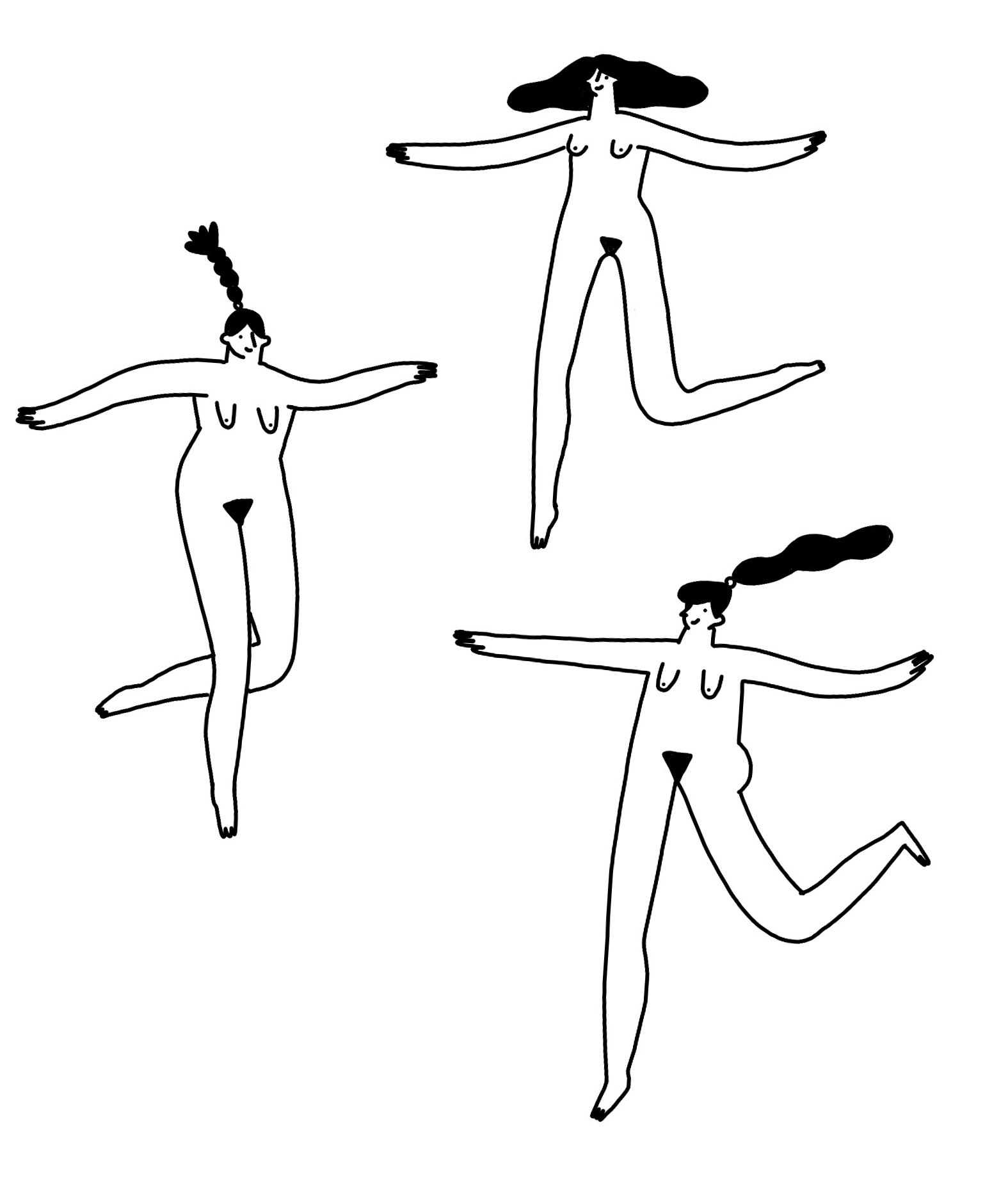 7. Where did you study?
I got my Bachelors at the University of Texas at Austin and my MFA at the University of Southern California.
8. Where do you see yourself in five years? Working in an agency?
I want to do so many artistic endeavors and so hopefully a freelance career where I am making murals, writing children's books, directing animated content, etc. Some of these things are not so far off! I've been slowly, like snail slow, writing a children's book and am excited to continue to work on that.
9. What about in ten?
No idea! Hopefully I get to continue to be able to support myself while doing what I love. Other than that, I'm not sure where the wind will take me.
10. What do you hope to achieve with your art?
I hope to inspire women to feel good about themselves, to feel empowered and to laugh. I love that my art can cheer people up on a small scale, and I would like to make that effect bigger, if possible.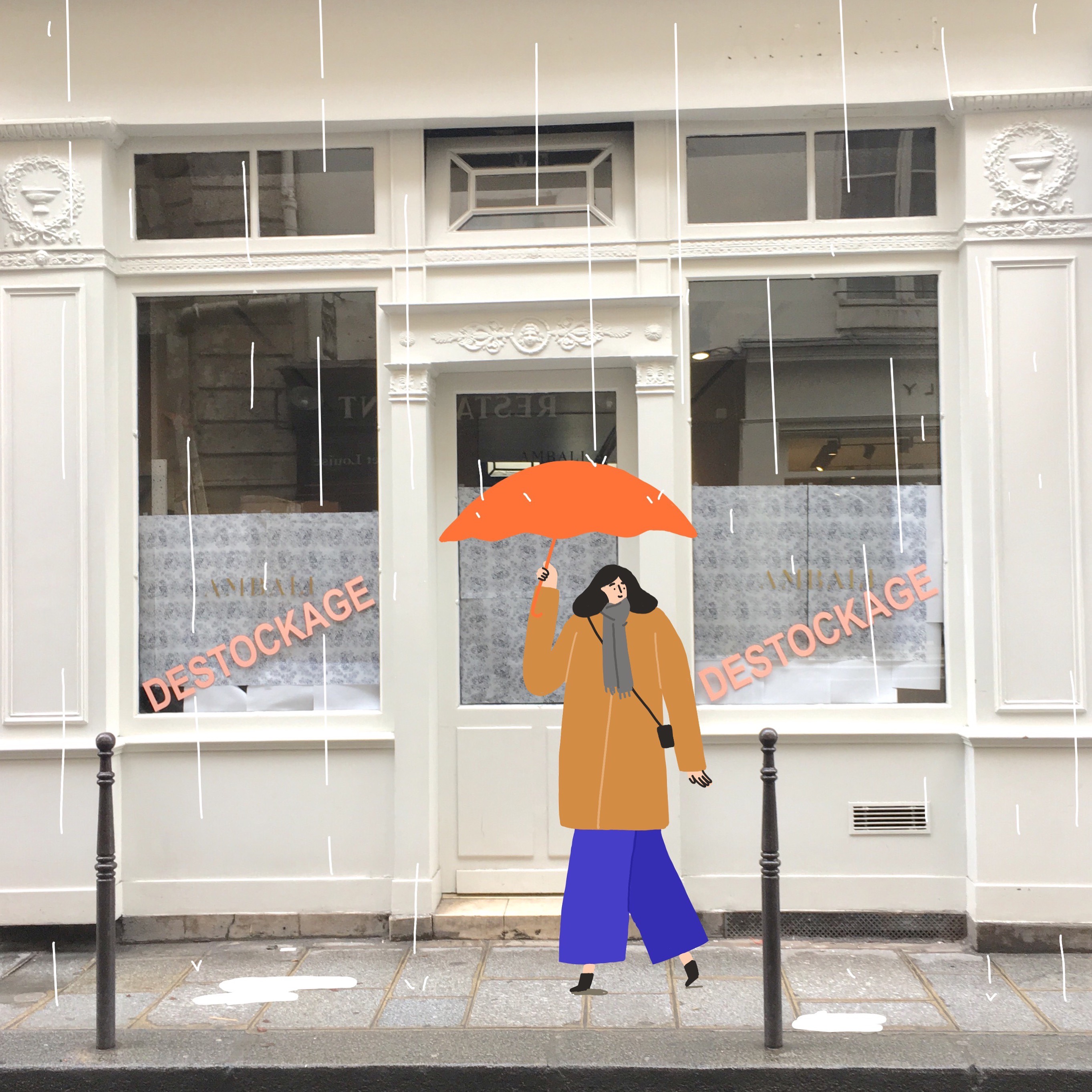 11. Now, tell us a little more about you as a person: what is your favourite food?
Just like my aesthetic, my favorite food hasn't changed since I was a child. Chicken fingers.
12. Favourite book?
Oh this is a hard one! Some children's books I love are Jon Klassen's "I Want My Hat Back" and anything by Dahlov Ipcar. I constantly think about the graphic novel "This One Summer" by Jillian and Mariko Tamaki. And my favorite fiction books change every week. I just finished the first of Elena Ferrante's Neapolitan Novels and I'm excited to read the whole series.
13. Favourite genre of music?
Indie, girly bands :P
14. What are your hobbies?
Googling videos of golden retrievers (I really want a dog but don't have the time or space for one), pretending to know way more about fashion than I actually do, and spending time with my husband, Julian.
15. If you weren't an artist, what would you be?
Probably a geneticist or doctor. I love genetics and took a few classes in undergrad. But, I followed my first love and I have no regrets.