Instagram:
@amerie_pop
Website:
www.ameriepop.com
1. What's your story? Where are you from?
Hello! Everyone calls me Amerie Pop, I am a graphic designer who lives during the week in Madrid and most of the weekends in Barcelona. My goal is to be able to live full-time in the pink van with Urko the dog and work as a freelance illustrator all around the world.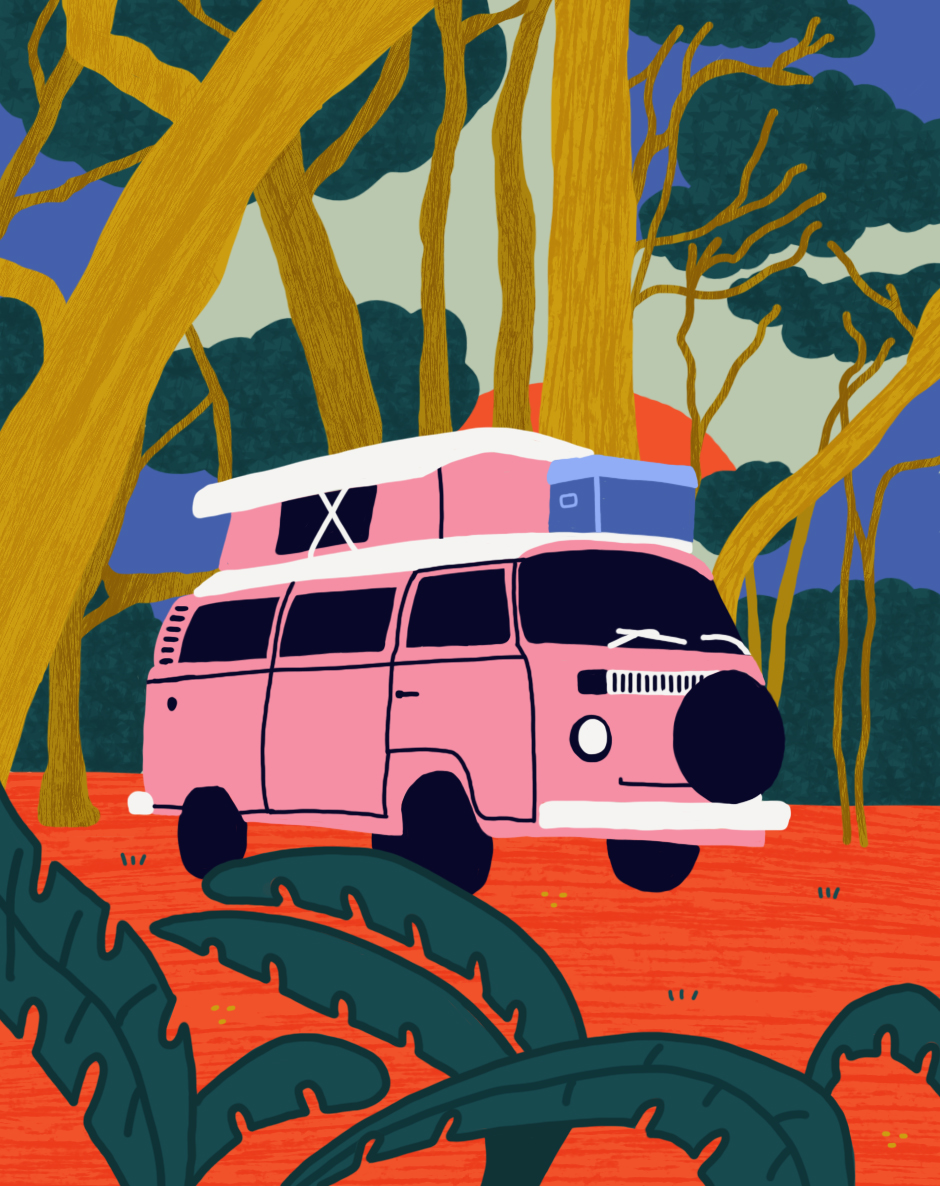 2. Tell us about your aesthetic.
I would describe my style as simple, full of bright and vivid colors, flat figures and geometric elements. It can be appreciated that nature and animals are an important part of my work and of my life in general.
3. What is your favorite medium and why?
I like to illustrate both with my hands and digitally. Everything depends on the time I have left after work, and as lately I always have little, I'm doing almost everything in digital. But I like to go back to acrylics, brushes and canvas whenever I can.
4. What is your artistic process like?
When I work digitally, and if the idea in my head is quite clear and defined, I usually work directly in photoshop by painting manually with the brushes. If the idea is something more complex, I usually make a hand sketch first, then vectorize it in illustrator and finally end up giving color in photoshop.
5. Who and/or what inspires your work?
Everything around me inspires me. I like to observe people, contemplate nature, and traveling around the world whenever I can, I think this is my main source of inspiration. Films and music also play a very important role and of course other contemporary artists and illustrators.
6. What role does art play in your life? How does it change the way you view the world?
Art has always had a great influence on me, especially contemporary art museums ( I think I could live in MOMA). I believe that art allows everyone to have a different vision of life. I believe art is freedom and I like to be free.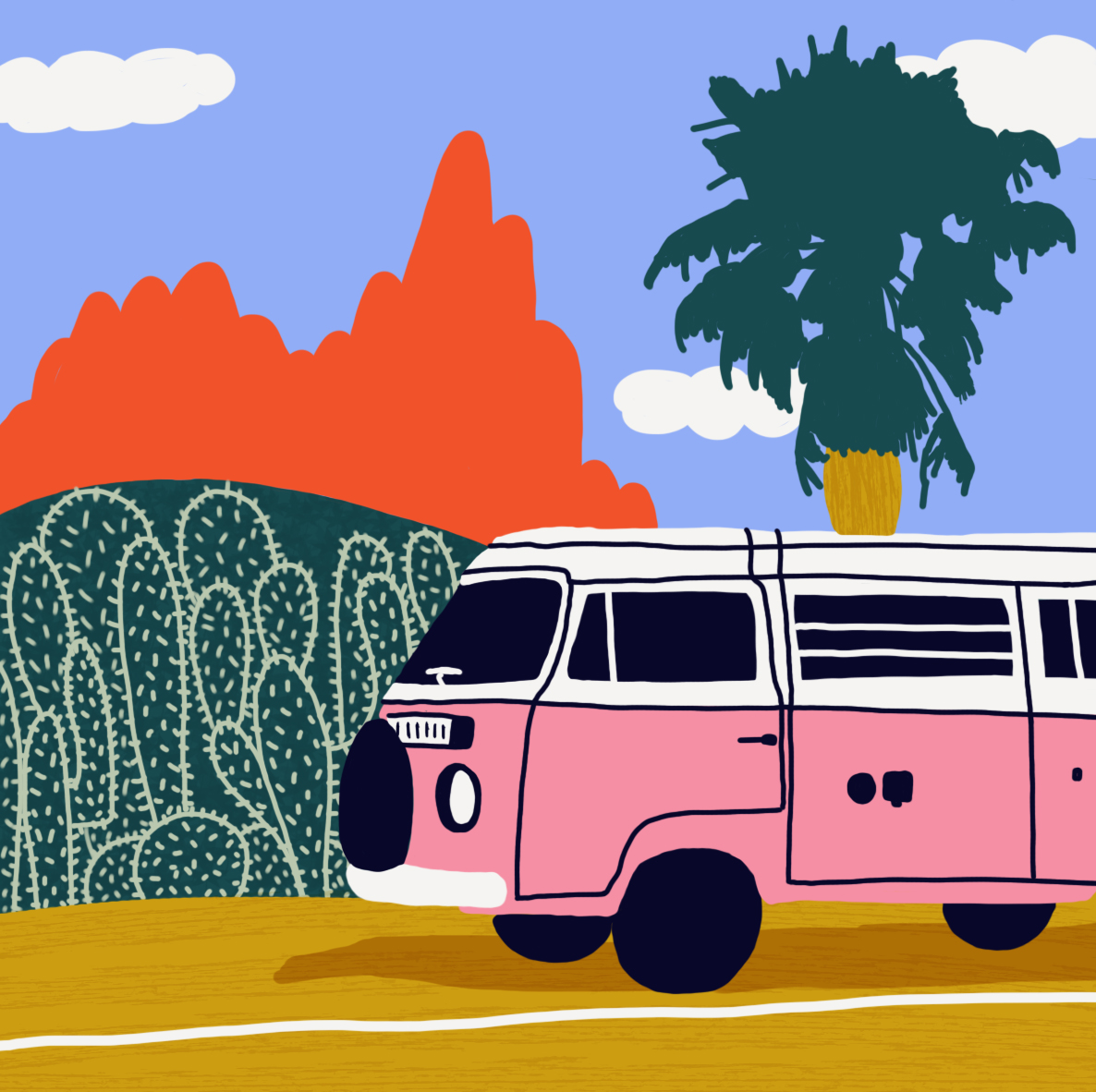 7. Where did you study?
I first studied media at the university in Madrid. After that, I started to learn graphic design on my own, until I realized that was that what I liked the most. So I studied a Graphic Design course and I am currently working full-time on it. But my true passion is illustration, to which I dedicate all my time after work, and to which I want to dedicate myself in a professional way.
8. Where do you see yourself in five years?
Hopefully, in five years I'll be working as a full-time freelance illustrator!
9. What about in ten?
Maybe in ten I´ll still be working as a freelance illustrator and traveling around the world in the pink van with Urko the dog.
10. What do you hope to achieve with your art?
I would like people to be excited, to like what I do. I would like to keep improving and experiment with new things every day. And also I would like to make a living out of it one day.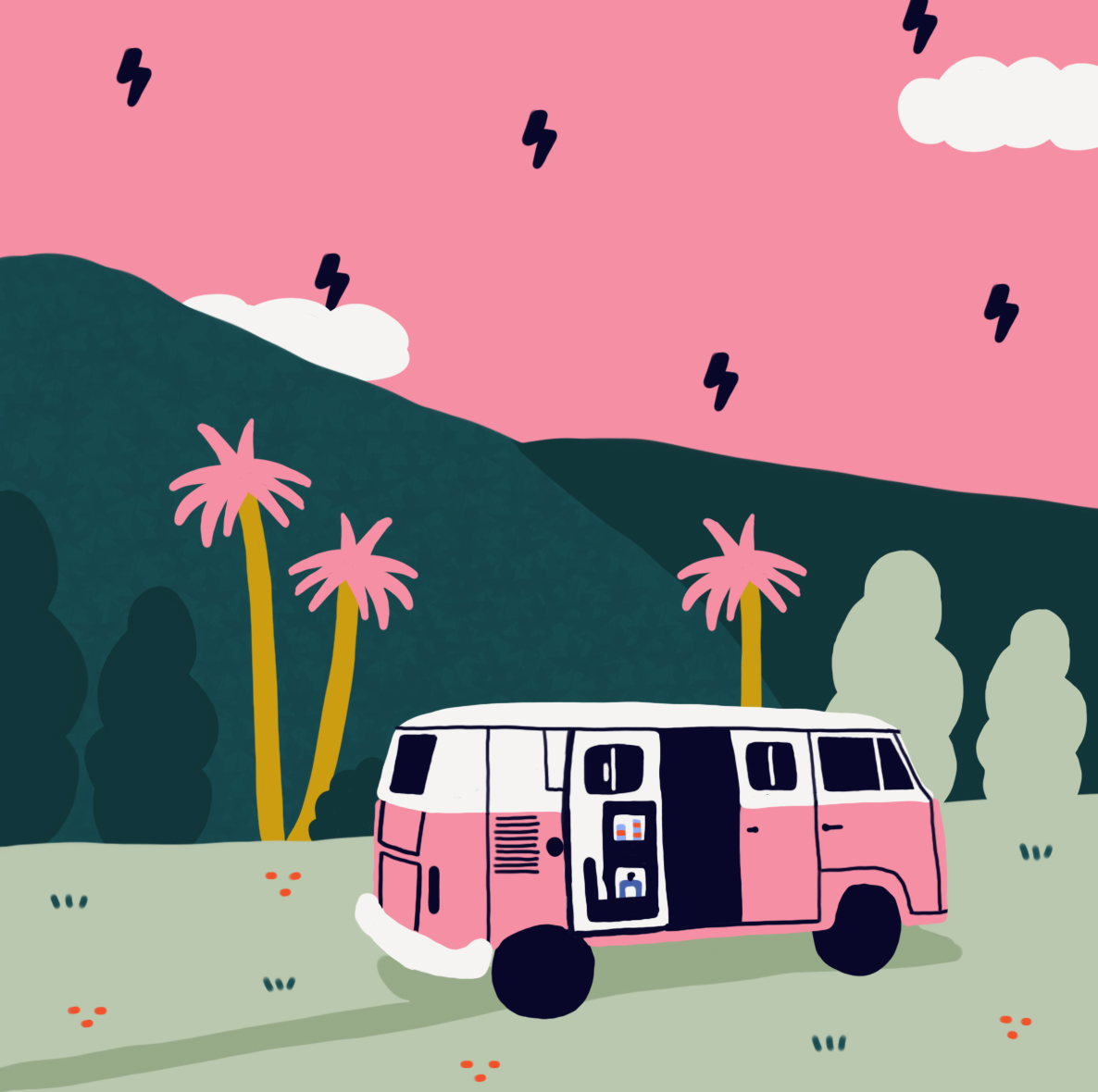 11. Now, tell us a little more about you as a person: what is your favorite food?
My favorite food is popcorn.
12. Favorite book?
Any book about the universe, planets, stars, galaxies, wormholes ... The last one I read was "The universe in your hands" by Christophe Galfard. All Blackie Books in general.
13. Favorite genre of music?
I like pop, my artistic name makes it very clear, it represents me the most. But I also like other musical genres such as rock & roll, folk, indie ... as I told you before music is an important part of my life.
14. What are your hobbies?
I like to play guitar and keyboards but always home alone. I like to go to the movies and also watch them at home while eating lots of popcorn. I do snowboarding and kite surfing. I love walking with my dog and reading in the park.
15. If you weren't an artist, what would you be?
If I weren't an artist I would like to work in a cinema library, there is one I really love in Madrid called Fellini Film.