Instagram:
@amidst.silence
Twitter:
@amidstsilence
Tumblr:
amidstsilence.tumblr.com
1. What's your story? Where are you from?
I'm Kelsey Smith and I'm based in Atlanta, Georgia but I've lived in various states like Arizona and California. I'm starting college this year and plan on pursuing a degree in animation or illustration.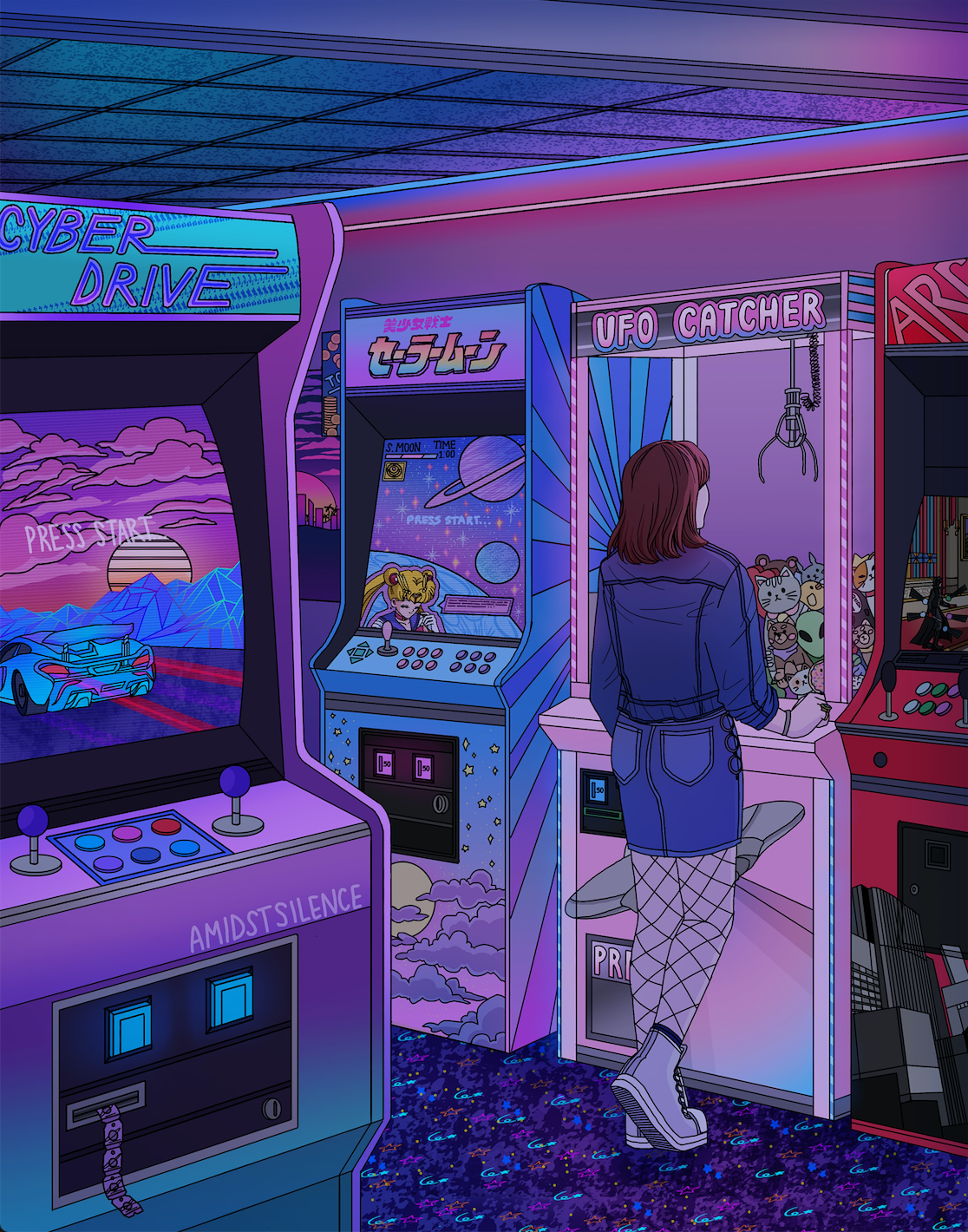 2. Tell us about your aesthetic.
My aesthetic varies but one consistent element is plants despite me not having that much of a green thumb. Another one would be paranormal events or creatures. There's something strangely fascinating about that subject and field. Other ones include space, deserts, retro aspects and neon lighting.
3. What is your favourite medium and why?
My favourite medium is currently digital, but I love creating traditional works that involve layering and creating a collage. Watercolor is also something I'd like to use more if I had more time.
4. What is your artistic process like?
It's a mess, but most my pieces start the same. I go through several rough drafts of testing different compositions and then the best one is refined and detailed before the final lineart is drawn over it. After that I choose base colors depending on it going to be cool or warm colored and following that, I create depth by adding shading and gradients.
5. Who and/or what inspires your work?
Illustrators for sure and there's too many to name, but some of my most influential artists are Anna Pan (@annaxiin) and Choo (@choodraws). Their 2-D shading and lineart inspired me to return to digital art after struggling to create painterly styled works. Additionally, isolated locations that have a particular atmosphere like gas stations, ghost towns, and motels, provide a source of inspiration.
6. What role does art play in your life? How does it change the way you view the world?
Art is a major component of my life. It has been something I've been invested in since I was in elementary school and I've always wanted to pursue a career that involved it in some aspect. I've grown a lot as an artist and my style has changed substantially over the years. My experiences in struggling to find a style, be original, and finding the perseverance to practice has made me appreciate the amount of dedication and commitment it takes to pursue art as a career.
7. Where did you study?
I have taken art throughout high school and I'm currently taking AP 2-D Studio Art. I plan on attending Kennesaw State University or SCAD in Atlanta.
8. Where do you see yourself in five years?
In five years, I hope to finish college and attain a bachelor's degree in illustration or animation. Following that, I could see myself starting my first job working for a animation studio as a concept or background designer.
9. What about in ten?
It's hard to imagine where I'll be in ten years, but I'm sure my art will have changed significantly. Perhaps I might have played a role in completing an animated series or I could be working on a personal project. Regardless, I would like to see myself surrounded by a community of artists and friends who work together to create something that inspires others.
10. What do you hope to achieve with your art?
My main goal is to inspire others. I create work for myself but knowing there's a group of people that appreciate and support my art really encourages me to keep working hard. Career wise, I really am aspiring to be apart of creating an animation so hopefully I'll achieve that in the future.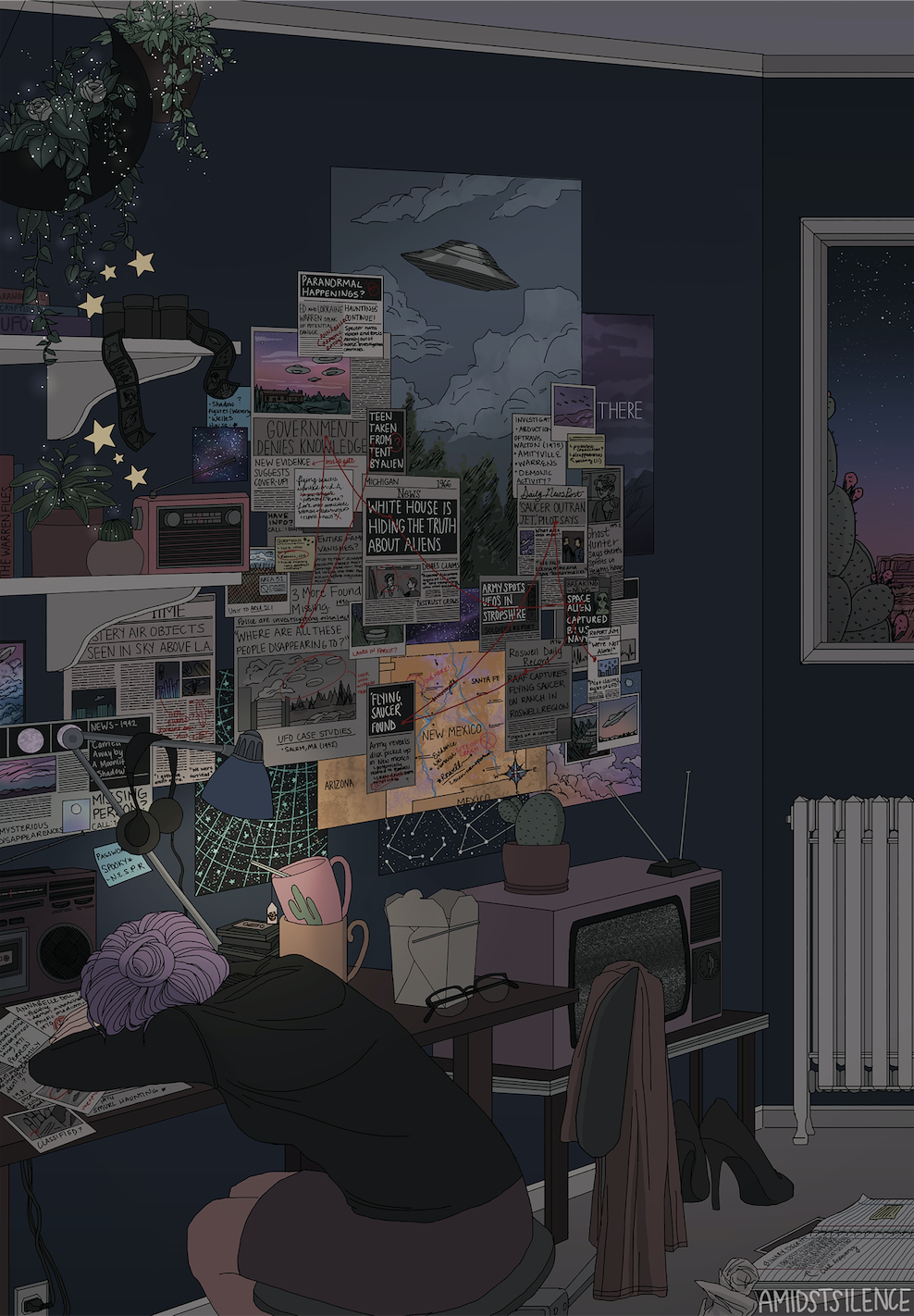 11. Now, tell us a little more about you as a person: what is your favourite food?
Anything sweet!
12. Favourite book?
Life As We Knew It series by Susan Beth Pfeffer
13. Favourite genre of music?
Hip-hop, rap, and lo-fi.
14. What are your hobbies?
Cooking and writing.
15. If you weren't an artist, what would you be?
Most likely something to do with psychology or space. Prior to committing to art, I briefly considered being an astronomer or astronaut. I then realized how many qualifications you needed and decided that sticking with art was more reasonable.