Instagram:
@amrthameen
Twitter:
@amrthameen
Facebook:
www.facebook.com/Amr.Thameen
Behance:
www.behance.net/amrthameen
1. What's your story? Where are you from?
I am designer from Baghdad, Iraq and currently living in Brooklyn. I am 26 years old and I have lived in a couple of places including Jordan, Egypt, Hong Kong, and Brazil and each of these places have influenced my style and growth as a creative. Being a designer, I am constantly thinking of an end goal or a purpose for everything I create at work which could sometimes be exhausting. 3 years ago, I bought the Pencil stylus and I started creating drawings and illustrations on my iPhone and posting them to Instagram. I felt refreshed and I have continued doing that since then.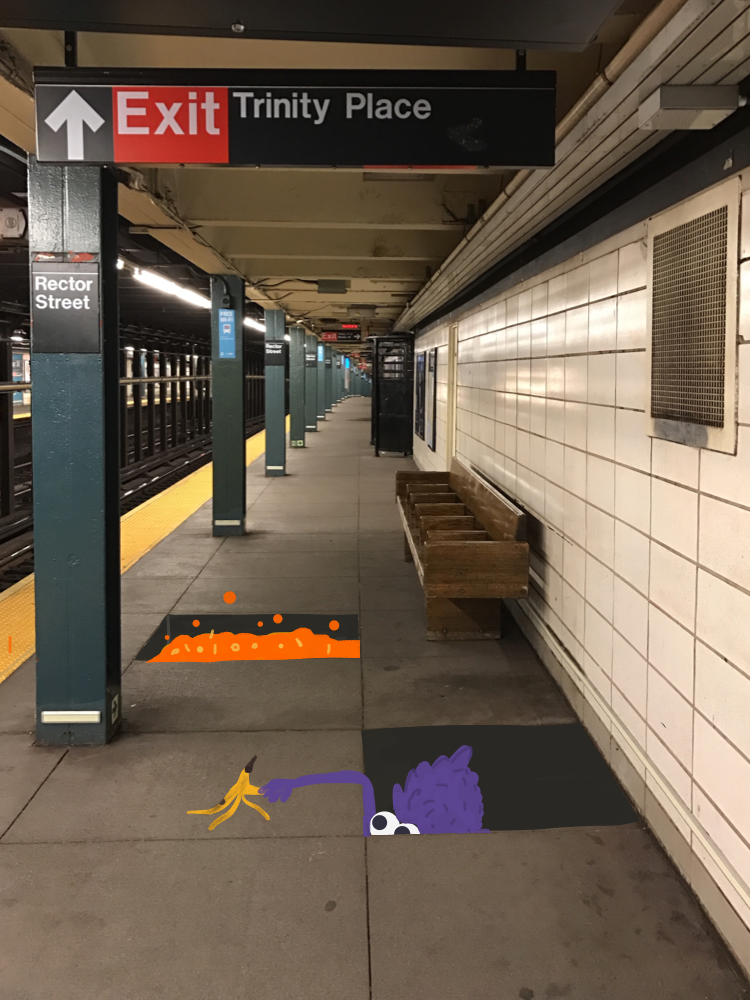 2. Tell us about your aesthetic.
I honestly do not think I can define my aesthetic yet or if I want to define it at all. The reason why I draw is because its freeing and therapeutic so I would hate to restrict my work with labels or definitions. I tried doing that with a project a couple of years ago, but slowly felt stuck. So now I constantly change in every piece of work that I make and it mostly depends on my mood, experimentation and what's around me. I love playing with colors and the most reoccurring theme in my drawings is the whimsical monsters or creatures, they are happy and they tell what's going on my head at that moment.
3. What is your favourite medium and why?
My current favorite medium is working on the Paper app by FiftyThree on my iPhone 7. It's tough to work on a small screen but I love the flexibility of the Pencil and the different brushes that I could use. Being able to draw whenever I am, the subway, a cab, a cafe or on my bed is crucial to my process and the app has provided me with that flexibility. I also work with Illustrator and Sketch for more high fidelity drawings and illustrations.
4. What is your artistic process like?
Music!!
5. Who and/or what inspires your work?
I am influenced by what surrounds me, work of other artists and ideas and incidents in my life. I could be walking around New York City and find something interesting that I capture and manipulate and sometimes a drawing starts by receiving a good news from someone.
6. What role does art play in your life? How does it change the way you view the world?
I grew up in a family that appreciated art and fashion. Growing up drawing I feel that art has been integrated into my life without me knowing it. Art does change the way I view the world, it offers another language that is more sincere to express yourself.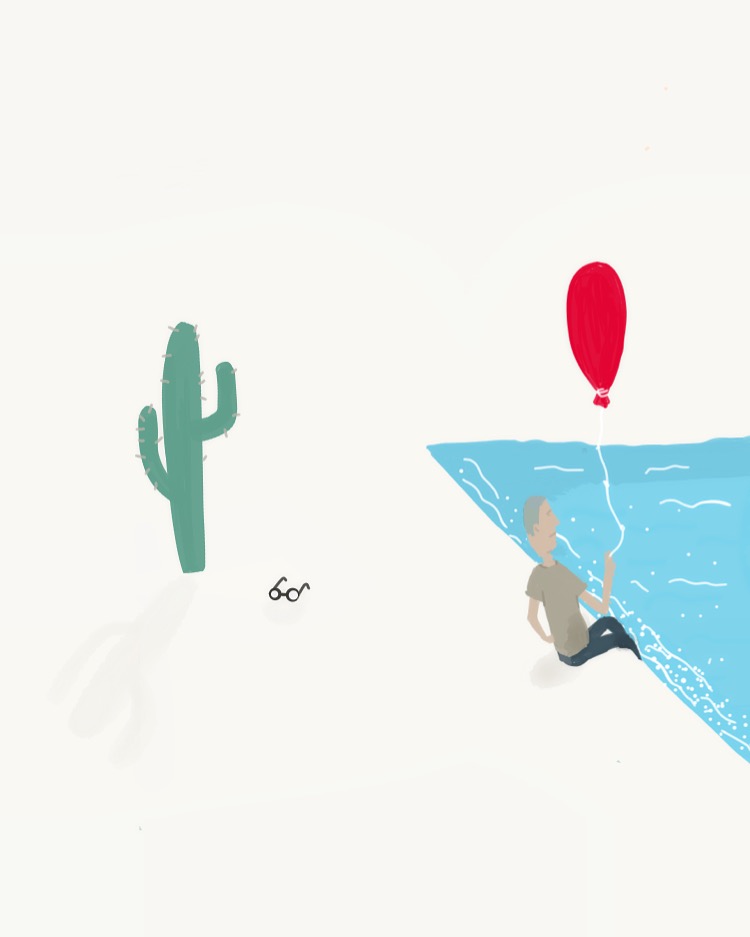 7. Where did you study?
I majored in Architecture Studies at Middlebury College, a small liberal arts college in Vermont in the United States. The architecture program in addition to theatre and geography classes are what developed my skills as a designer and artist.
8. Where do you see yourself in five years? Working in an agency?
I could be working in an agency or a tech company. I am fascinated by the human interaction with technology and I would love to explore the world of wearables in the future.
9. What about in ten?
I see myself starting a creative agency at some point in my life, maybe in ten years. I am also interested in helping governments assist people better with technology and better designed products so I will be working on that.
10. What do you hope to achieve with your art?
If I can make one person's day better or happier because of my work then I have achieved my goal. I am the happiest when I am creating and listening to music. I would love if my art has the same effect on people as it has on me. I have been thinking recently of making a children book and I think that will be my next step with these illustrations. A children book in Arabic!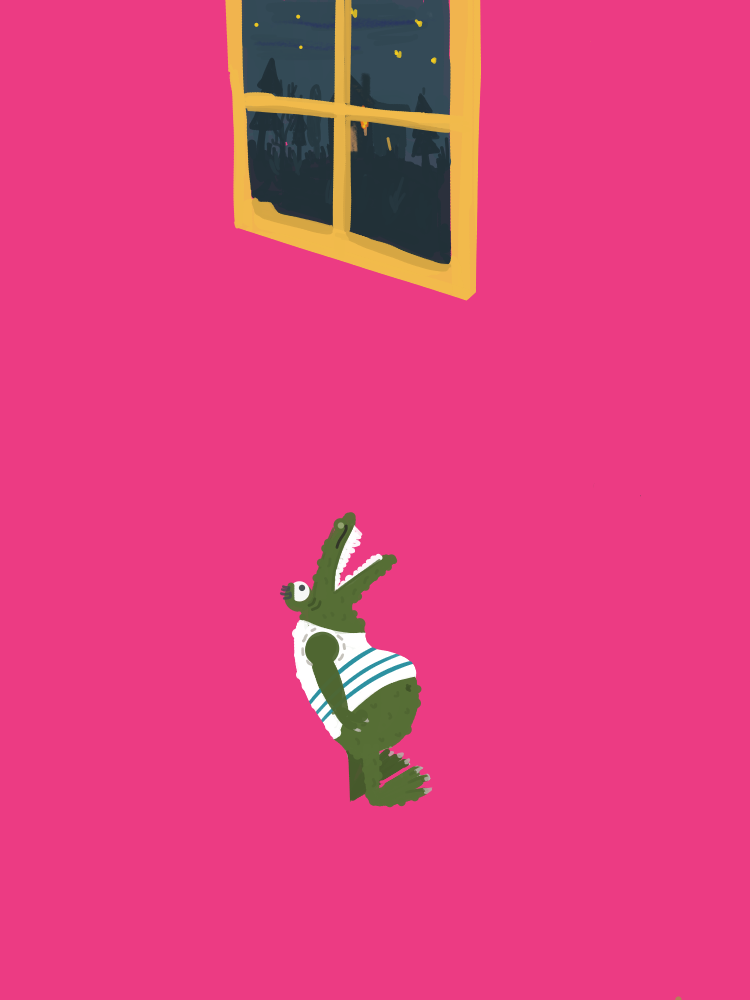 11. Now, tell us a little more about you as a person: what is your favourite food?
I think I am biased but my favorite food is anything in the Iraqi and the Middle Eastern cuisine so from Shawerma, Hummus, to Tabouleh and Falafel.
12. Favourite book?
In terms of fiction books, I like reading novels in Arabic better. My favorite novel in Arabic is "Frankenstein in Baghdad" by Ahmed Saadawi. In English, my favorite fiction book is "1984", and non fiction book is "The Destruction Of Memory: Architecture At War". Pretty sad stuff!
13. Favourite genre of music?
I like Hip Hop and Indie Rock.
14. What are your hobbies?
I like playing or watching football. I love watching comedy, traveling and listening to podcasts.
15. If you weren't an artist, what would you be?
I would like to think that I would be a football player but that train has already passed.