Instagram:
@amyhodkin
1. What's your story? Where are you from?
Hey! I'm Amy, a printmaker and designer from Yorkshire in the UK.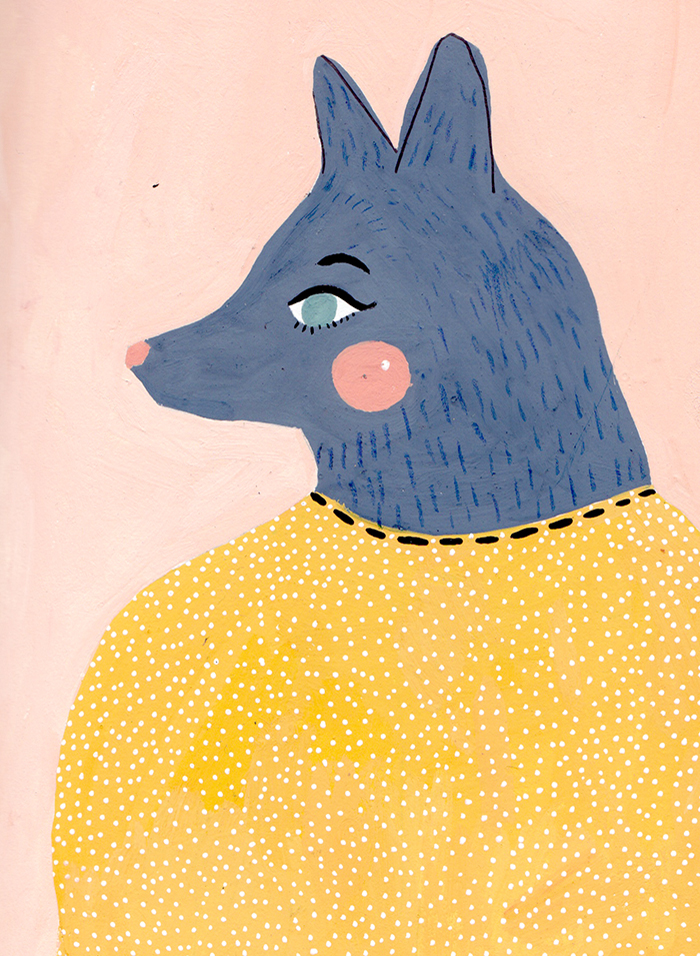 2. Tell us about your aesthetic.
Handmade, whimsical, playful and full of texture.
3. What is your favourite medium and why?
Drawing ink has always been my favourite. It allows me to be loose and expressive and played a huge part in forming my artistic style.
4. What is your artistic process like?
It usually depends on the project and timescale I have. I love to draw and my practice would be nothing without ink and paper. I develop my imagery with photocopies or Photoshop, and use silkscreen printing to finalise my designs.
5. Who and/or what inspires your work?
I'm inspired by folk tales, fantasy and the curious things in life. My favourite artists are Jonny Hannah and The Printed Peanut. I love their work and really admire their imagination.
6. What role does art play in your life? How does it change the way you view the world?
I love looking at art, talking about art and creating my own. It's a huge part of my identity and I think appreciation of the arts has made me more open­‐minded.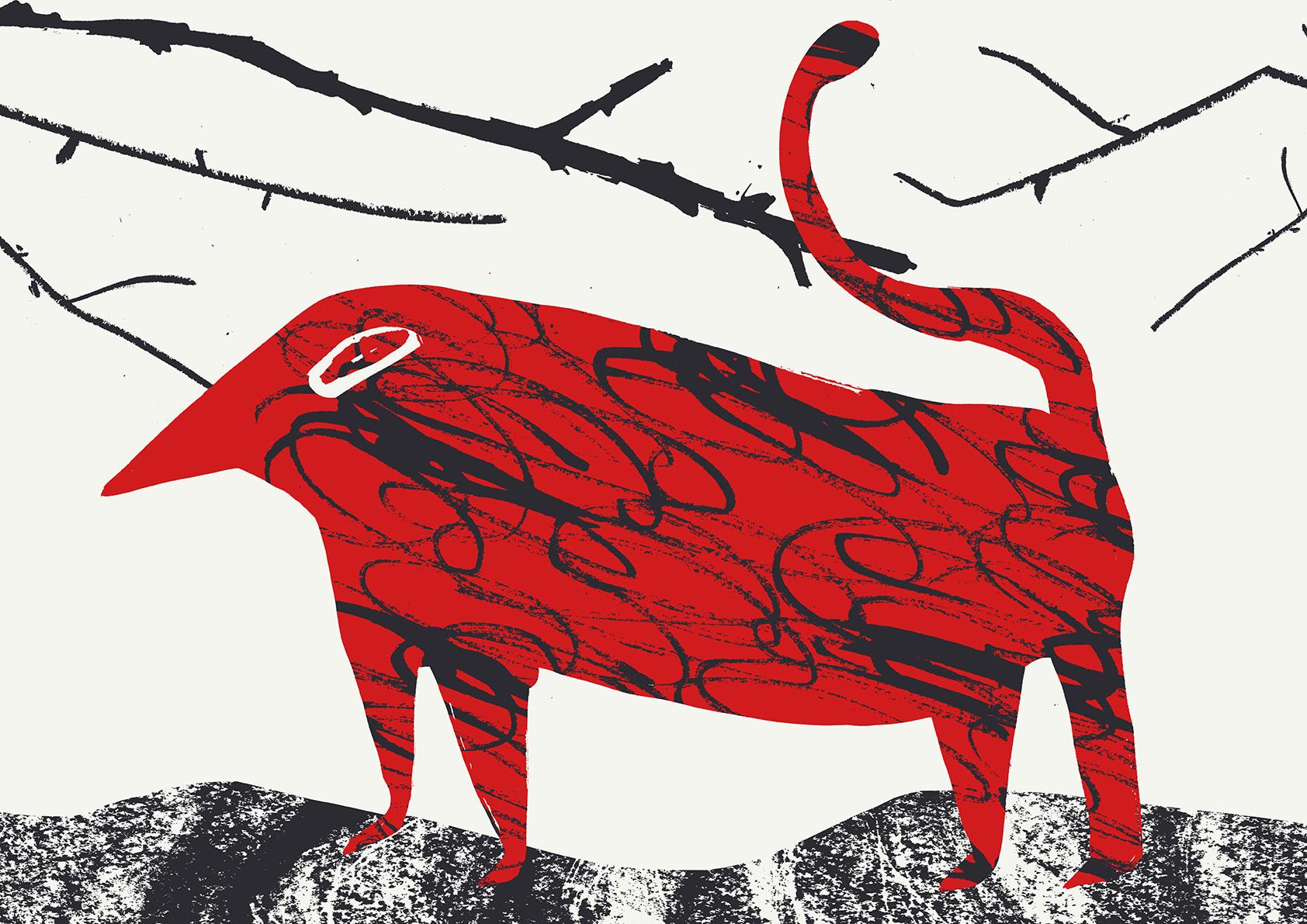 7. Where did you study?
I went to Leeds Arts University and studied surface pattern design. It was the perfect course for me and so helpful to my career.
8. Where do you see yourself in five years?
I hope to be working for myself, freelancing and selling my own products full time.
9. What about in ten?
Doing the above but in my own house with a few dogs. I haven't really thought about it much!
10. What do you hope to achieve with your art?
I'm currently trying to establish my own business selling printed, handmade products. I would love to increase the appreciation for handcraft whilst capturing people's imaginations through whimsical narratives.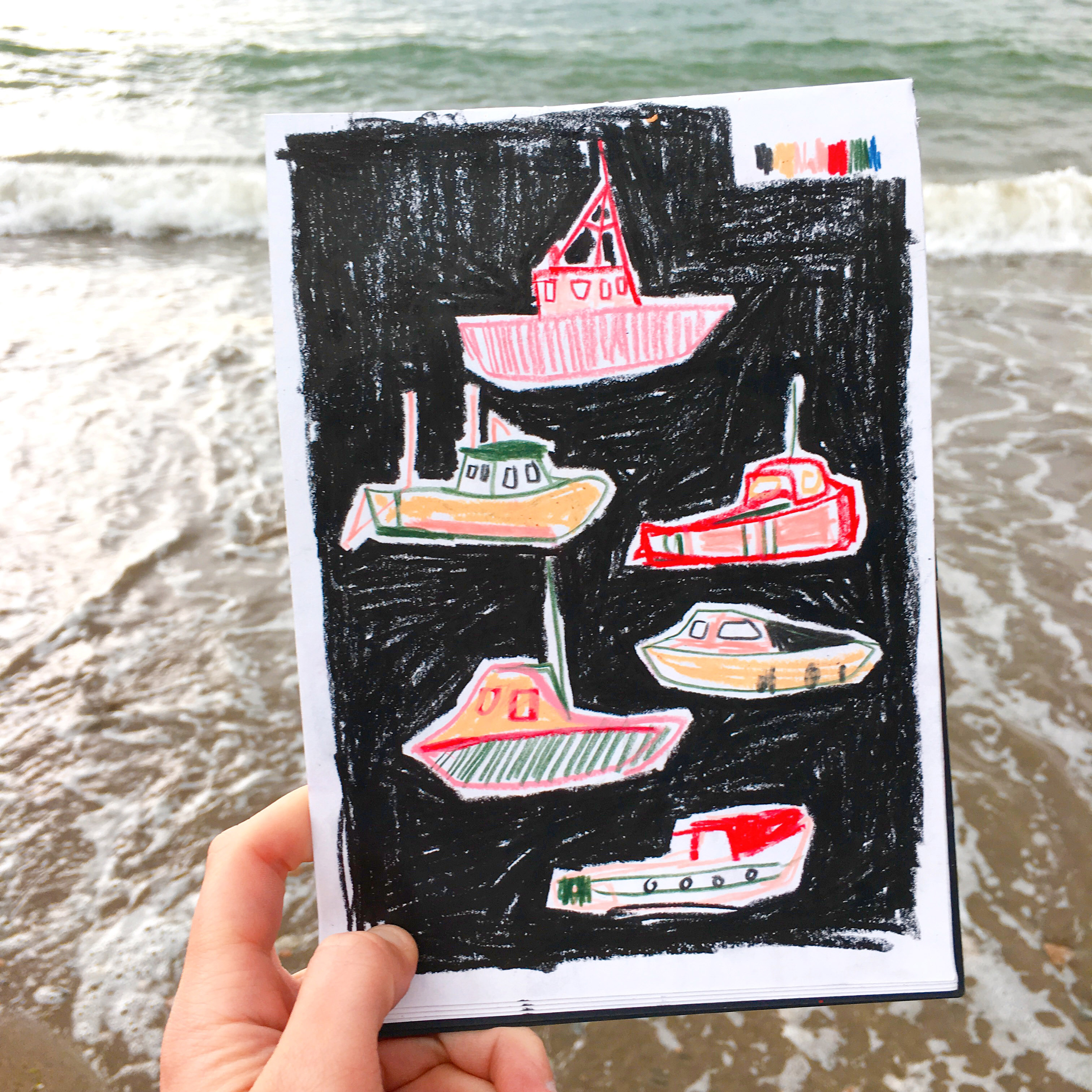 11. Now, tell us a little more about you as a person: what is your favourite food?
Pizza.
12. Favourite book?
The Museum of Me by Emma Lewis. It's a children's picture book with beautiful illustrations.
13. Favourite genre of music?
Indie rock, I think. Right now I really love The Hives and Franz Ferdinand but who knows what will be on repeat next week!
14. What are your hobbies?
Visiting art galleries, watching movies and drawing in my sketchbook when I'm out and about.
15. If you weren't an artist, what would you be?
A writer, probably! I used to have a blog and I would always write stories when I was younger.