Instagram:
@anaiscrdesign
1. What's your story? Where are you from?
I was born in Annecy, France, and then I moved a lot when I was younger in different parts of France. I always wanted to do something creative in my life so last June I passed the contest of the school of fine arts in Saint-Etienne, I am now an art student! Je suis née à Annecy, en France et j'ai beaucoup déménagé étant plus jeune dans différentes régions. J'ai toujours voulu faire un métier créatif, c'est pourquoi j'ai décidé de passer le concours de l'école des Beaux Arts de Saint Etienne cette année et je l'ai eu!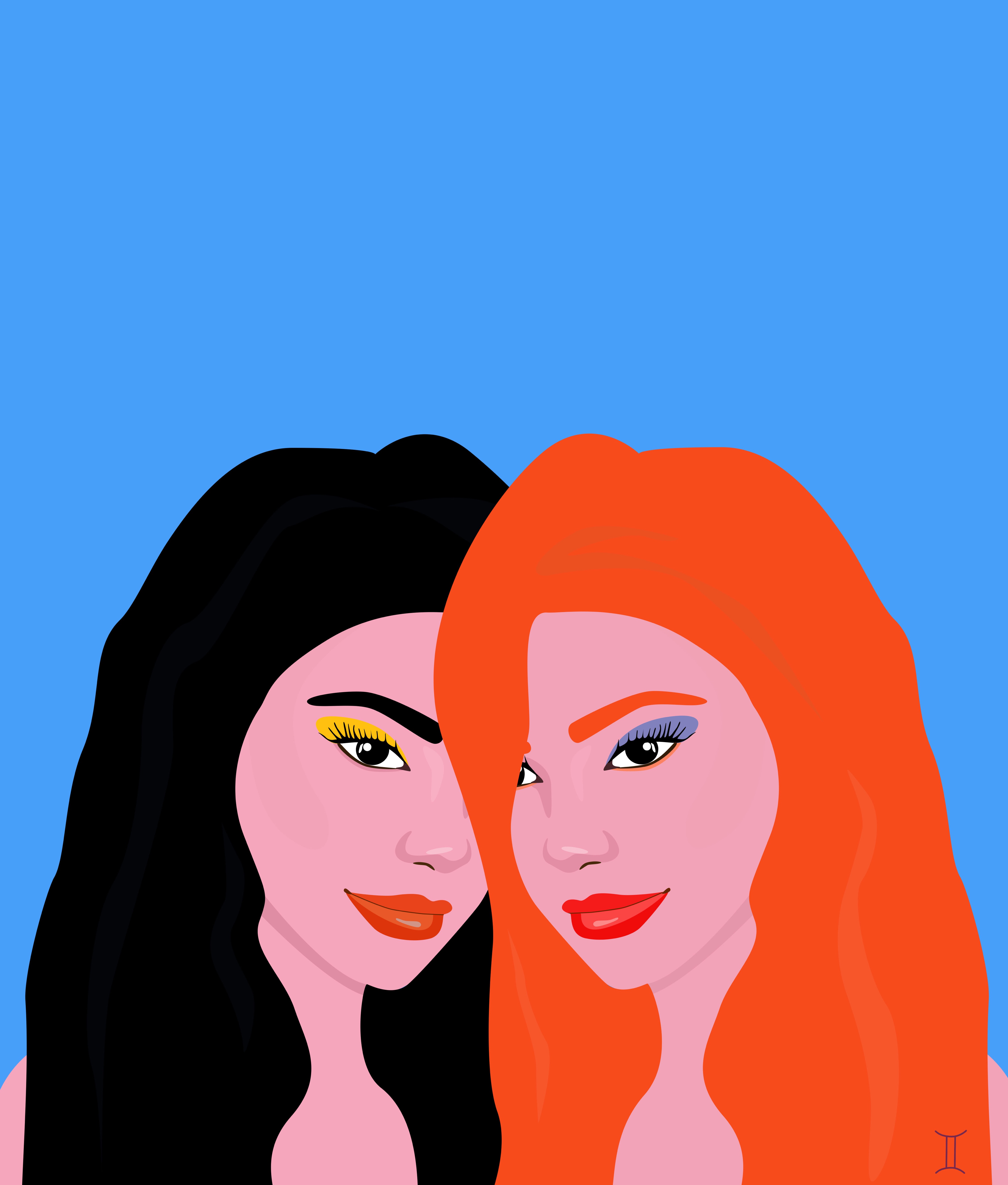 2. Tell us about your aesthetic.
My work is very colorful. I like to mix bright colors with patterns. I don't really use texture, I work by color flattens and it leads to simple and minimalist work, in some way. Mon travail est toujours très coloré. J'adore mixer les couleurs et les motifs. Je ne travaille pas vraiment avec des textures mais plutôt avec des aplats de couleurs, ce qui mène à un travail simple et minimaliste, en quelque sorte.
3. What is your favourite medium and why?
I usually work on my computer with the adobe suite, so I can work/draw from everywhere, without bringing a lot of material with me. I also love the results you can have by working on a computer: bright colors, and very precise color lines. When I have time I like to paint on canvas, it's more spontaneous and unique. Je travaille habituellement sur mon ordinateur avec la suite Adobe, afin de pouvoir dessiner depuis n'importe quel endroit sans avoir à transporter trop de matériel. J'adore le rendu d'un travail par ordinateur, avec des couleurs vives et des tracés très précis. J'aime beaucoup peindre sur des toiles également, c'est plus spontané et le résultat est unique.
4. What is your artistic process like?
I don't really have an artistic process, usually, ideas come to me when I don't think about it, like while I am watching a movie or walking on the street. I sketch it on a piece of paper to work on it later or I just start drawing immediately if I am on the mood. When I work on a commission, I have to follow the feedback-rework procedure. It can be hard sometimes and a lot of patience is needed but it also can lead to great surprises and work I wouldn't have done if I were just by myself. Habituellement, les idées me viennent sans que j'ai vraiment à y penser, ça peut être pendant que je regarde un film, ou en marchant dans la rue. Je dessine alors rapidement mon idée sur un morceau de papier pour le retravailler plus tard, ou je commence directement à me mettre au travail si je suis motivée. Quand je travail pour des clients je dois répondre à un certains nombre de contraintes. Cela peut être compliqué parfois et demande beaucoup de patience et d'écoute, mais cela peut aussi mener à de belles surprises et à des résultats que je n'aurais pas atteint en travaillant toute seule.
5. Who and/or what inspires your work?
I find my inspiration everywhere, in exhibitions, museums, Instagram... Je trouve mon inspiration un peu partout, à des expositions, musées, sur instagram...
6. What role does art play in your life? How does it change the way you view the world?
I would like to make my art a living, so I am thinking about it all the time. Every time I am going somewhere, in a shop, a restaurant, I get attracted by details, patterns that can inspire me for my work. It's kind of unconscious actually. J'ai envie de vivre de mon art, j'y pense continuellement. A chaque fois que je vais quelque part, dans un magasin, un restaurant, mon regard est attiré par des détails, des motifs, qui peuvent m'inspirer pour mon travail. C'est plutôt inconscient en fait.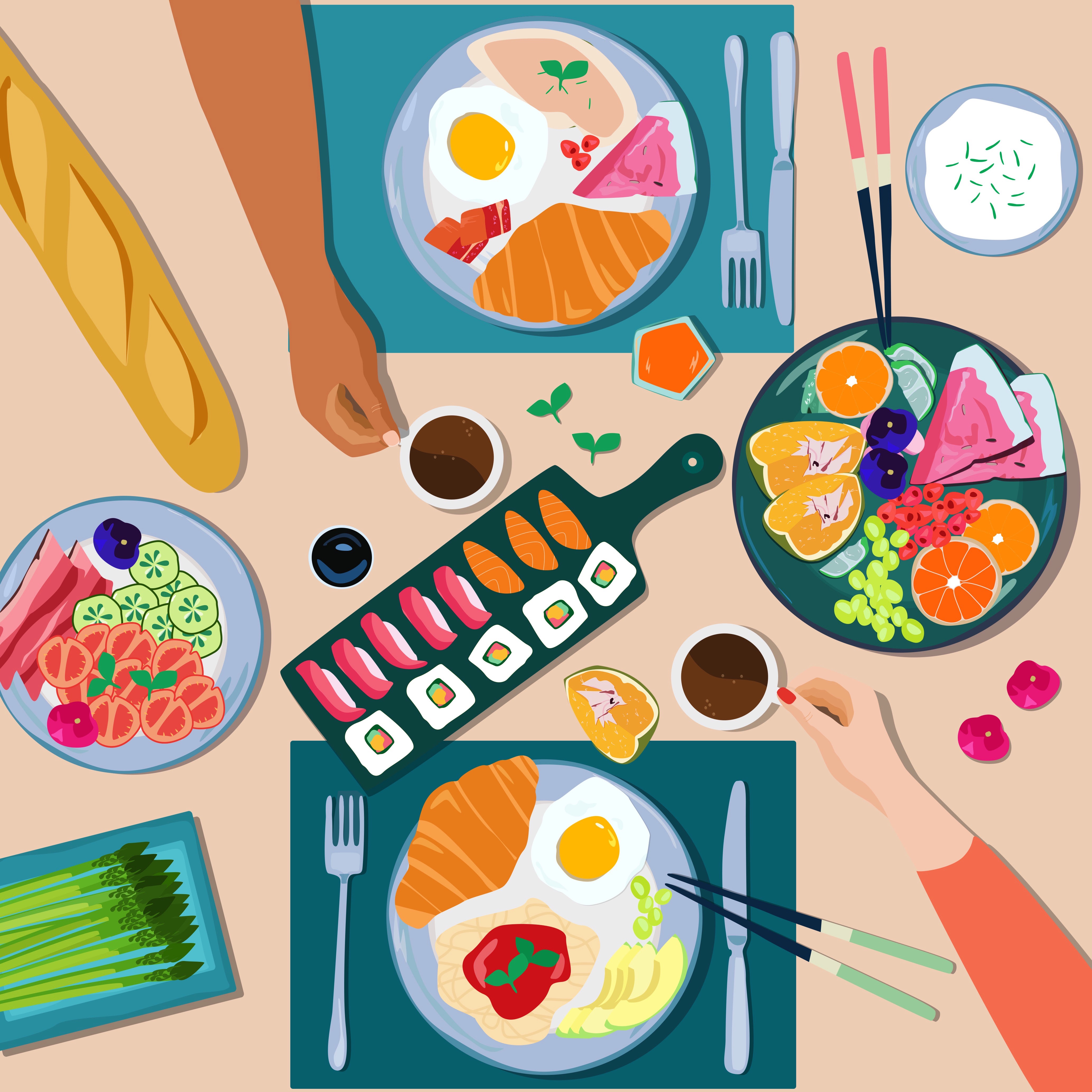 7. Where did you study?
In Annecy, I got a management degree at the Université Savoie Mont Blanc. A Annecy, j'ai un diplôme de gestion de l'Université Savoie Mont Blanc.
8. Where do you see yourself in five years?
I see myself graduated from Art school and with a lot of amazing projects to realise around the world Je me vois diplômée des Beaux Arts et avec plein de projet incroyables à réaliser partout dans le monde
9. What about in ten?
I have a bit of time to think about it aha J'ai encore un peu de temps pour y réfléchir
10. What do you hope to achieve with your art?
I like to spread messages with my art, make women feel strong and confident. But most of the time, I just want people to be happy when they see my work, add a touch of color in their lives. J'aime faire passer des messages avec mon travail, faire que les femmes se sentent fortes et aient confiance en elles. Mais la plupart du temps je veux simplement que les gens soient heureux en voyant mes dessins, apporter une petite touche de couleur dans la vie de chacun.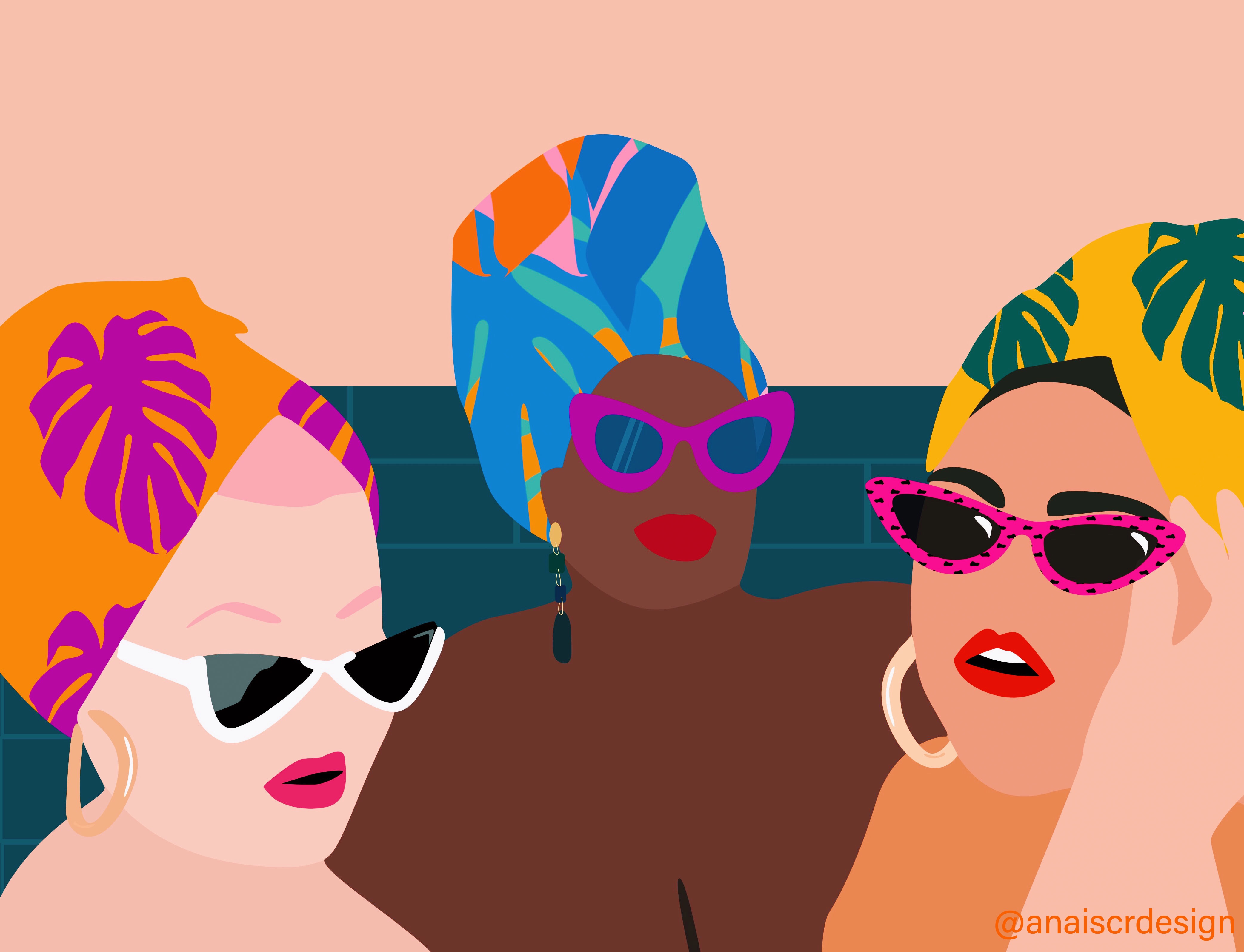 11. Now, tell us a little more about you as a person: what is your favourite food?
Hard question, I really like Italian food maybe because of my Italian origins. Question difficile, j'aime beaucoup la nourriture italienne, peut-être à cause de mes origines
12. Favourite book?
"L'ombre du vent", Carlos Ruiz Zafon. I loved this book "L'ombre du vent", Carlos Ruiz Zafon. J'ai adoré ce livre
13. Favourite genre of music?
I listen to all kinds of music, but maybe I'd say pop/ electro-disco J'écoute un peu de tout, mais je dirais pop/ électro disco
14. What are your hobbies?
I love traveling. Recently I went to Bali and I just can't wait to go back. The landscape, the people, the food, everything was so amazing. J'adore voyager. Je suis allée à Bali récemment et j'ai hâte de pouvoir y retourner. Les paysages, la nourriture, les gens, tout était incroyable.
15. If you weren't an artist, what would you be?
I have been struggling with this question for so loong at school, never know what to answer. Maybe rent houses for tourists in Indonesia, I don't know really aha. J'ai eu des difficultés avec cette question pendant des années et je n'ai jamais su quoi répondre! Peut être que je louerais des maisons à des touristes en Indonésie, non vraiment je n'en ai aucune idée aha.