Instagram:
@ana.jaks
Website:
www.anajaks.co.uk
1. What's your story? Where are you from?
Originally from a tiny island in the middle of the sea called the Isle of Man, I now work and illustrate in Falmouth after graduating last September.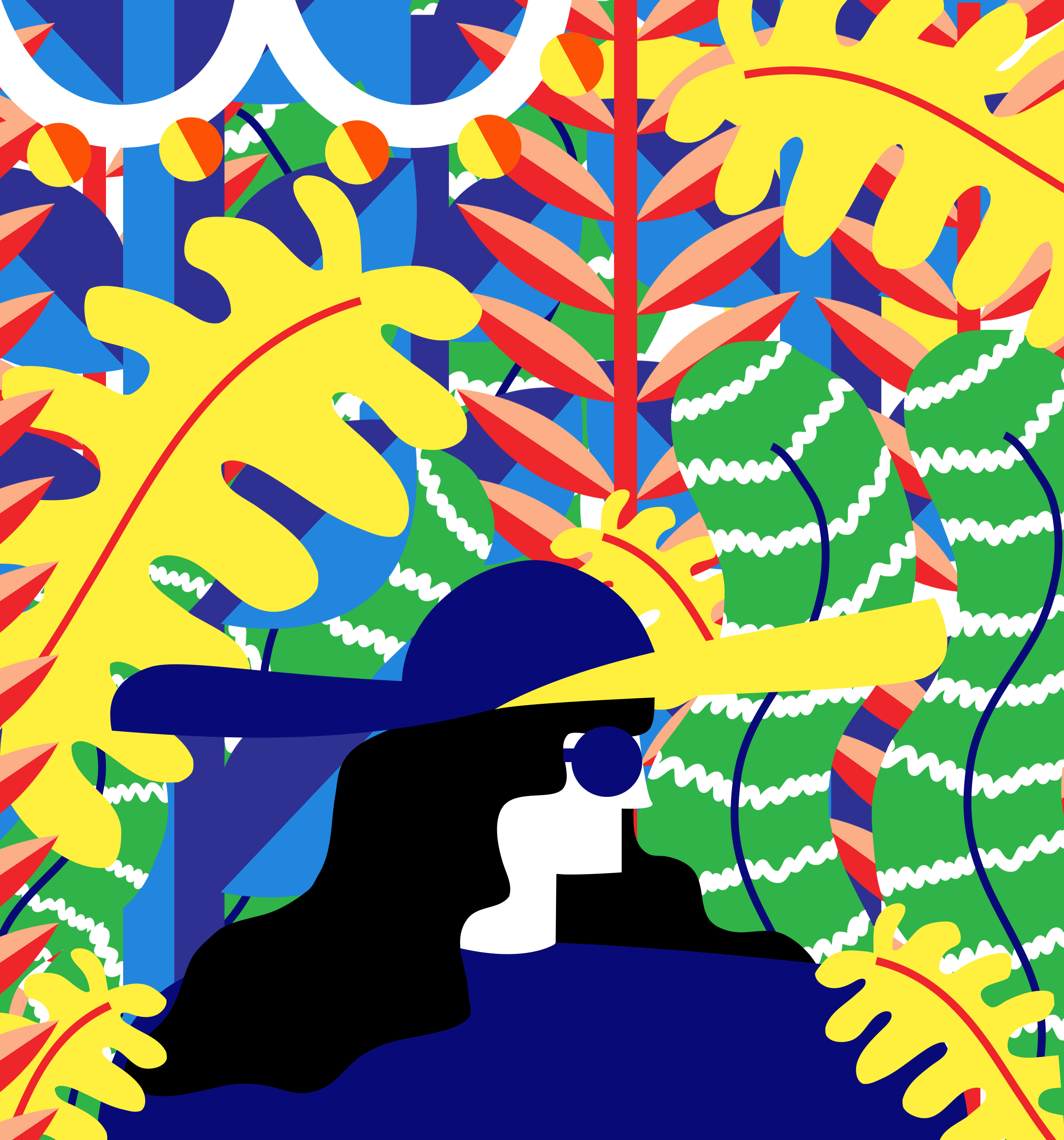 2. Tell us about your aesthetic.
I love colour, like really love colour. Flat shapes combined with lots of intense pattern is also something I love but is an enormous balancing act, I used to go way over the top and it was difficult to even see what was going on, which can sometimes be fun? But I think I'm learning to control it. I just want everything I do to make someone smile or stop and notice.
3. What is your favourite medium and why?
I used to hand draw everything with Posca and Pro Marker pens, which was great and I love looking back at those artworks but since getting a tablet I am pretty much all digital now. The only issue I had with hand drawing everything was that colour and pattern are such a huge part of my work that if I didn't think it looked right or I didn't get the colours correct first time round I would start again – extremely time consuming.
4. What is your artistic process like?
If there is a written brief I will go over it countless times to make sure I understand, pick out the key parts and do lots of research into the area collecting images that inspire me along the way. A lot of the time I have en immediate response and try and get that down on paper as soon as possible, but still explore lots of other ideas through sketching!
5. Who and/or what inspires your work?
I love architecture, geometric tiles. I'm not entirely sure there is anything in particular that inspires my work, it just comes from life as cliché as that sounds. Anything that is bright draws my eye; I love fashion and always go to the kids section in book stores because they are the most fun. And of course, there's David Hockney.
6. What role does art play in your life? How does it change the way you view the world?
I think you begin to look more closely at things, almost constantly searching? Art plays a massive role, what a wonderful thing it is to be creative.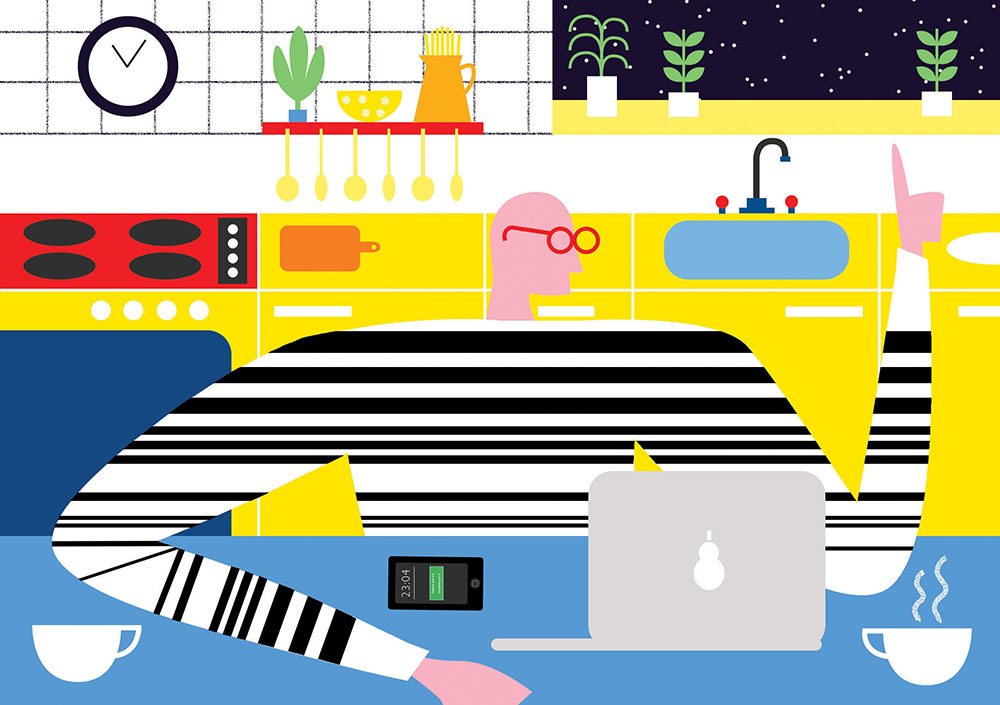 7. Where did you study?
I studied illustration at Falmouth University.
8. Where do you see yourself in five years? Working in an agency?
I currently work with YCN, which is great, they are lovely and I hope to continue with them for many, many more years.
9. What about in ten?
I'd love to be more involved with fashion; I'd love to work on ceramics, toys, and furniture. There is so much I want to do!
10. What do you hope to achieve with your art?
I just want people to smile and to remember.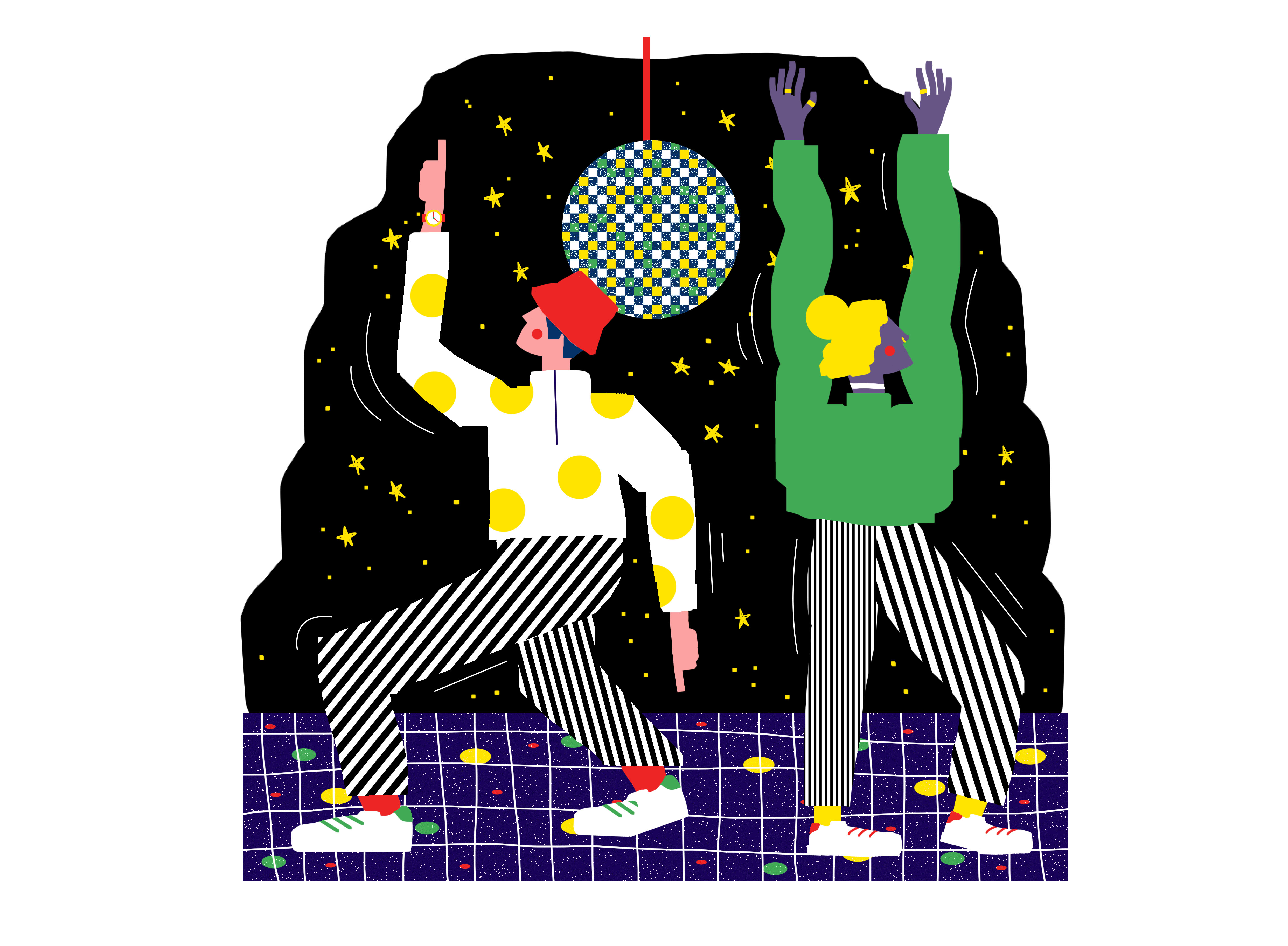 11. Now, tell us a little more about you as a person: what is your favourite food?
Pizza. I love pizza so much, but I'm gluten intolerant and have been for long now, the taste of a good pizza with all that gluten is long gone and feels so distant. Vegetables are great.
12. Favourite book?
Map of Days by Robert Hunter, forever and always.
13. Favourite genre of music?
Hip hop, rap, anything by Kanye West.
14. What are your hobbies?
Watching crap tv, cooking then eating it, playing cluedo with my friends.
15. If you weren't an artist, what would you be?
Food critic