Instagram:
@analeovy_art
Shop:
www.society6.com/analeovy
Website:
www.analeovy.com
1. What's your story? Where are you from?
I was born and raised in Mexico, currently based between Mexico City and Cancun. I'm a graphic design graduate, however, my true passion has always been arts. I did my masters in Illustration in Barcelona in 2016 and that's when it all really started. When I came back to Mexico City, I was super inspired by the creative people I had met during my trip, so decided to focus all my energy on creating art. I painted every day for hours trying to find my style. I experimented with different materials and techniques and went through multiple creative phases. But it wasn't until I started doing fashion illustration and using the female figure as my main character that I felt truly happy with the results.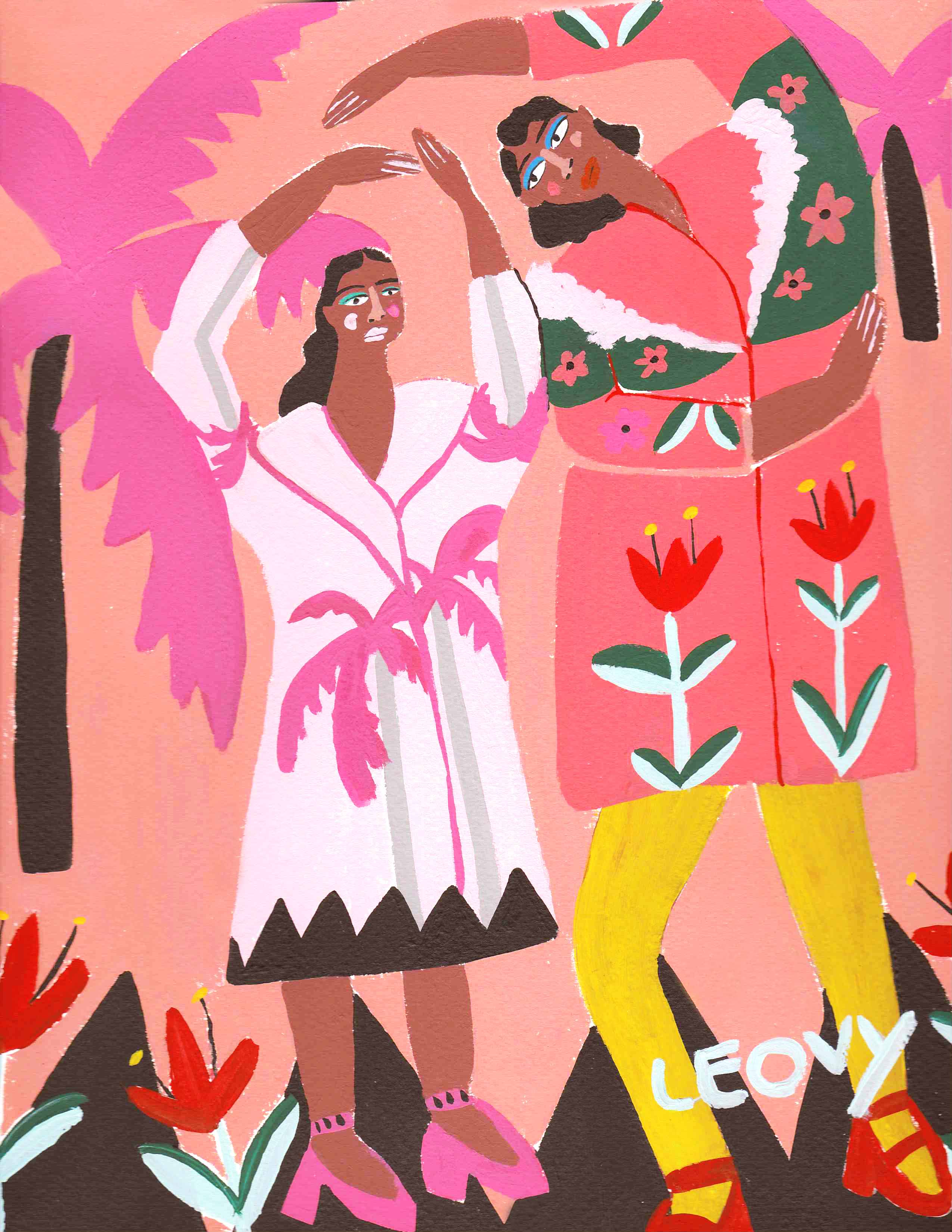 2. Tell us about your aesthetic.
Inspired by expressionism and Fauvism movement. I play with color and the disruption of the human form to reveal my view on both internal and external beauty.
3. What is your favourite medium and why?
Acrylic and gouache; they are super friendly and dry very quickly, which I love because I have a very fast way of working and don't really have any patience for oils (I also hate the way oil smell, after a while you feel drowsy haha).
4. What is your artistic process like?
It depends on what I am working on but I like doing a bit of research before getting started. If I am working on a commission I like asking a series of questions to my clients, maybe ask to see a couple of images, so I can make sure I get it all right. This is one of my favorite stages of the creative process because I get to know a lil bit about the person I am working with so its awesome. When I am working on personal projects I take it a bit more lightly and allow myself to experiment and try not to think about it as much. Either way, if it's a commission or a personal one I go to my studio, put some music on, take off shoes and start sketching. Once I am really happy with the idea I move on to the Final piece and let it flow!
5. Who and/or what inspires your work?
Everything is an inspiration! music, movies, quotes, flowers and plants, current events that intend to create social awareness towards equal rights, fashion brands, places I visit (or want to visit), dreams…. Thanks to social media you get to discover lots of new and talented artists every single day, I love so many of them such as Carla Fuentes, Alan Fears, Kelly Marie Beeman, Jesus Cisneros… and of course, there are the old-time faves such as Matisse, Jose Luis Cuevas, Mirka Mora, Pierre Boncompain, Francesco Clemente, to name a few.
6. What role does art play in your life? How does it change the way you view the world?
Art is everything to me, I don't think I am capable of separating art from real life because in one way or another everything is an inspiration which translates into my work. I also love surrounding myself with creative people because by sharing you get to learn so much. I think being an artist has made me more sensitive and observant of my surroundings, I am very emotional and over the years I have learned to channel these feelings and use art as a way to express myself, it's very therapeutic ;) I am also amazed of how powerful art can be, you can say so much and get to people in so many ways without even intending to.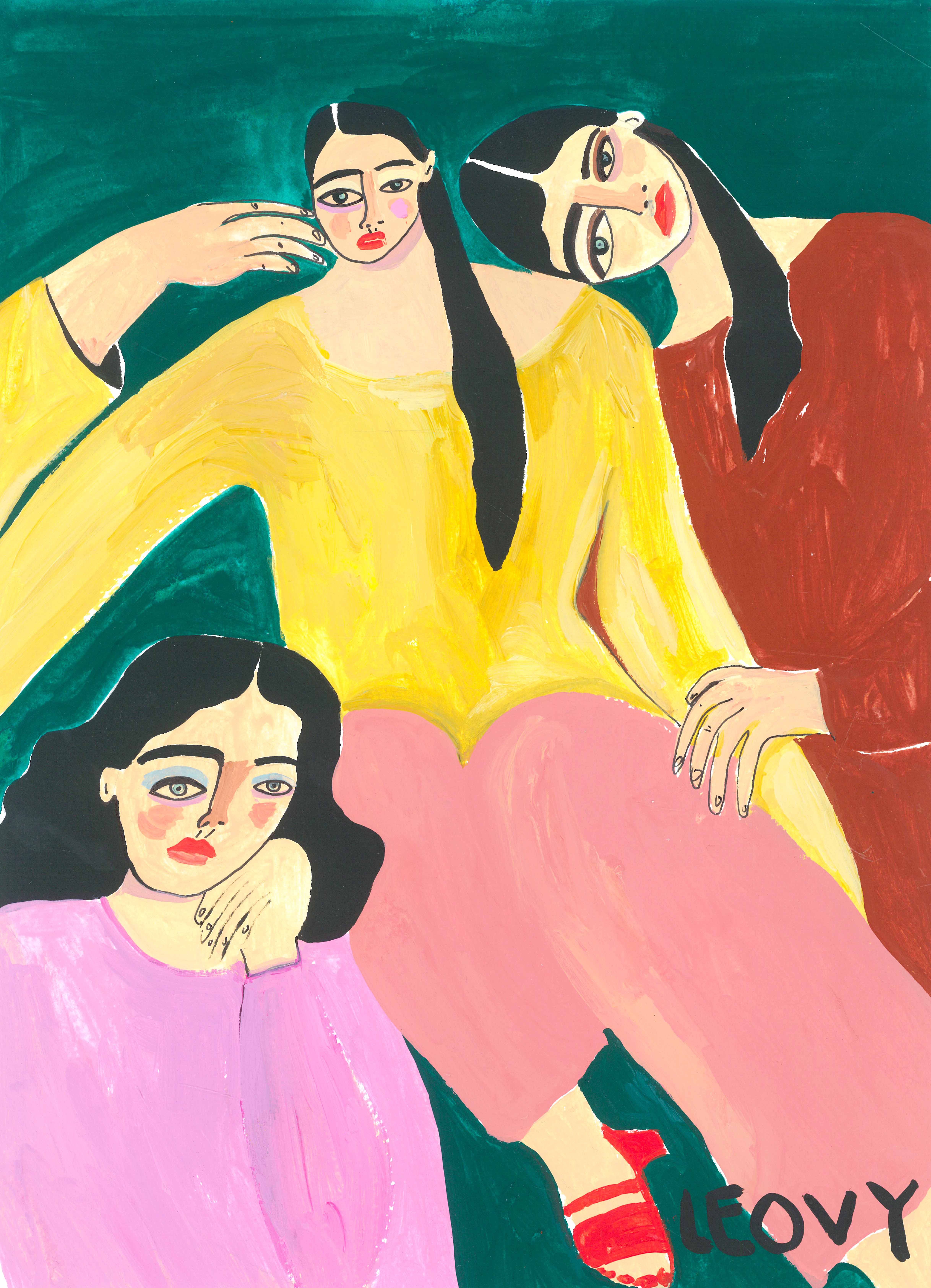 7. Where did you study?
I am a Graphic Design Graduate from Universidad Iberoamericana, Mexico City. I also had the opportunity of doing a semester abroad at FIT New York and a Masters in Illustration applied to graphic design at Idep, Barcelona.
8. Where do you see yourself in five years?
I honestly try living one week at a time, of course I have goals and things I´d like to achieve in both a professional and personal level but I kinda like more the idea of going with the flow and not putting too much pressure on what "I have to do, or have to be" because I find it a bit frustrating when those goals are not accomplished and you focus on what did not happen rather than all the amazing things that did and were not "planned". But without being too specific regarding timings I would absolutely love to exhibit my work around the world.
9. What about in ten?
In ten years I just hope to keep having fun commissioned projects that allow myself to grow more as an artist. The more diverse the projects the better, that way I can continue exploring and putting myself out there.
10. What do you hope to achieve with your art?
What I love the most about art is how it can speak so differently to everyone, so even though I wish to send messages of self-love, equality, friendship, and women empowerment I am just happy when people feel the good vibe and enjoy seeing my work as much as I enjoy doing it ;)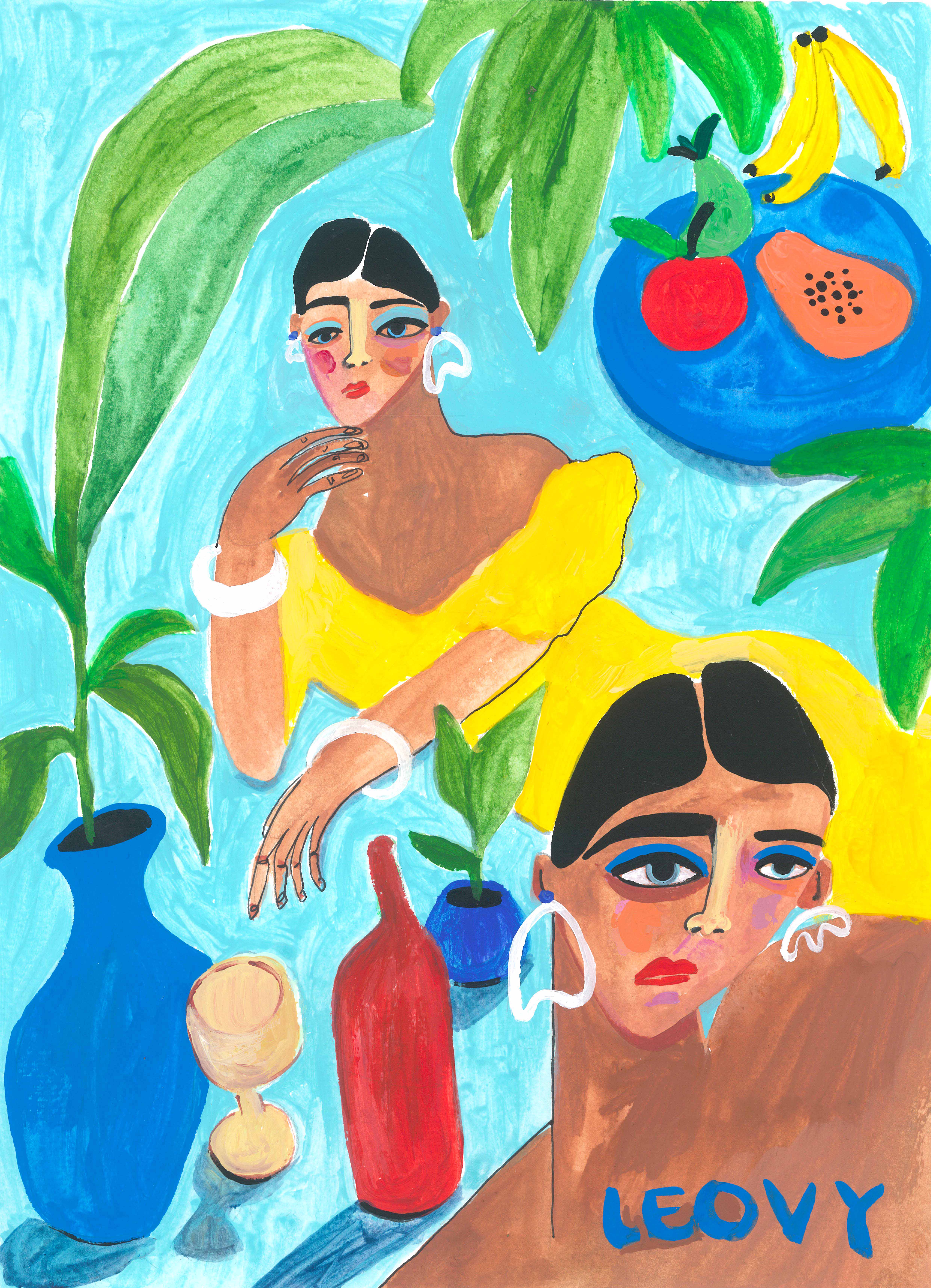 11. Now, tell us a little more about you as a person: what is your favourite food?
OOOH, God, this is a tough one haha… I love fish tacos, sushi, pizza and I am HUGE pancake enthusiast.
12. Favourite book?
The Curious Incident of the Dog in The Night Time by Mark Haddon
13. Favourite genre of music?
Folk Rock, specially music from the 60´s 70´s
14. What are your hobbies?
I like doing puzzles, LOVE watching movies, sometimes I do pottery, collage or anything creative where I can explore and have fun.
15. If you weren't an artist, what would you be?
Fashion designer.