Instagram:
@anaporta_
Behance:
www.behance.net/anaporta
Dribbble:
www.dribbble.com/anaporta_
Website:
www.anaporta.com
1. What's your story? Where are you from?
I'm Ana Porta, a Spanish freelance designer. I started my studies in Zaragoza (Spain) with a degree in Business Administration and Direction and specializing in Advertising and Public Relations, and was then when I discovered my passion for the design world. Little by little I was flirting with 3D design, and that's when I began to specialize in 3D illustration. Now, I'm working as a freelance designer, mainly in 3D Illustration, branding and graphic design. Previously I worked in marketing and communication departments, working as a multidisciplinary graphic designer.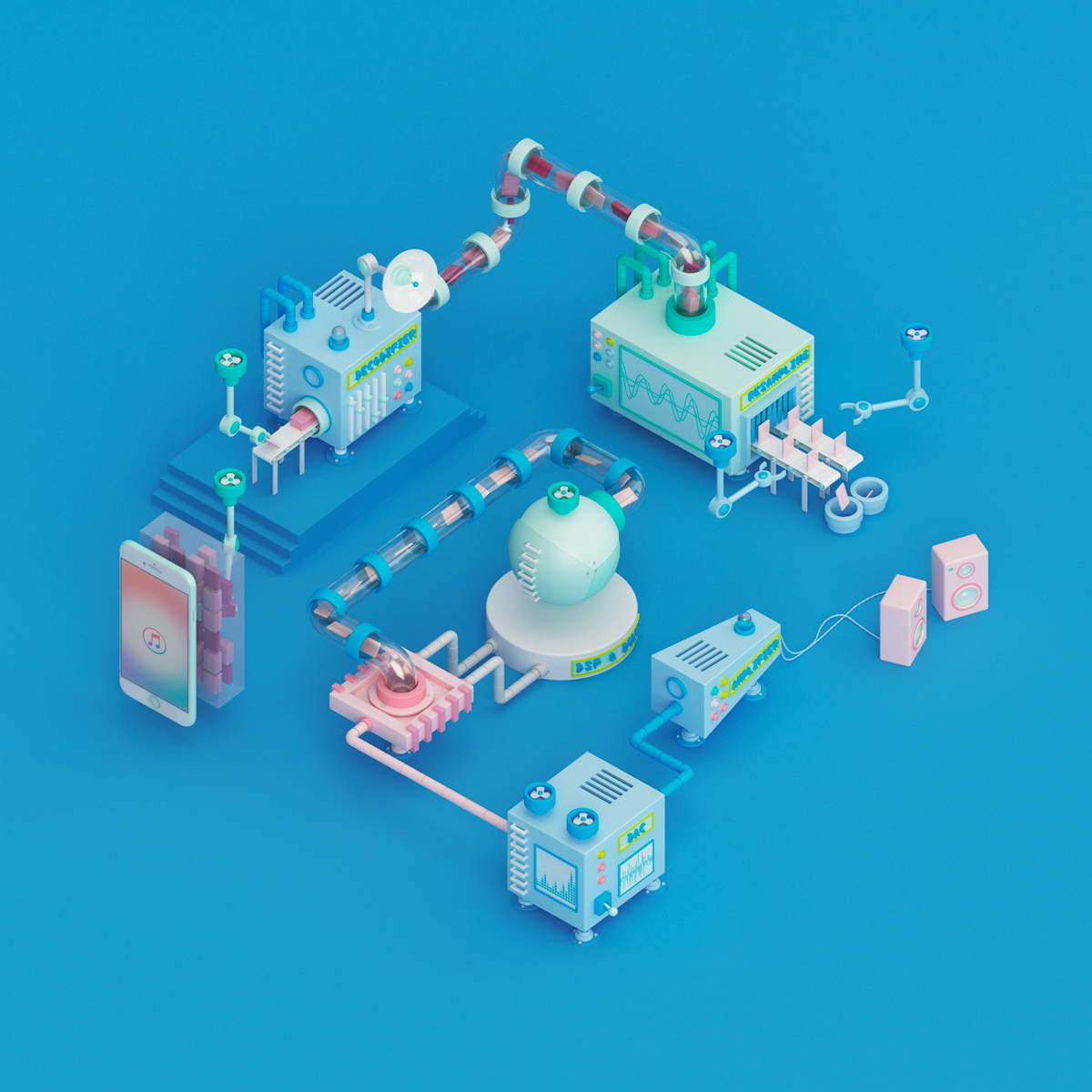 2. Tell us about your aesthetic.
I'm passionate about color palettes and their millions of possible combinations. The possibility of transforming something disgusting into something really sweet is incredible! I love simplicity and clearliness.
3. What is your favourite medium and why?
3D design, be able to play with the reality of things and transform its main characteristics into others that would be impossible to dream.
4. What is your artistic process like?
First of all, I generate an initial sketch with the client main specifications mixing my first inspiration idea. Then I look for references of textures, materials and color palettes (this is one of my favourite parts). I'm usually inspired by photography, architecture and surfaces. Then I build the 3D stage and finish playing with the textures and colors.
5. Who and/or what inspires your work?
There are many artists who inspire me, for example, I love the sense of humour in Zigor Samaniego´s characters; I really like Peter Tarka for the composition; I also love the simplicity and cleanliness of Six N Five, colorful and clearliness of Nuria Madrid and many more artists that I follow in my Behance account.
6. What role does art play in your life? How does it change the way you view the world?
Discovering new artists makes me enjoy things in my surroundings that I would never have noticed. As a color lover, one of the sources of inspiration that I enjoy the most is the sunset, it's colors and the lights.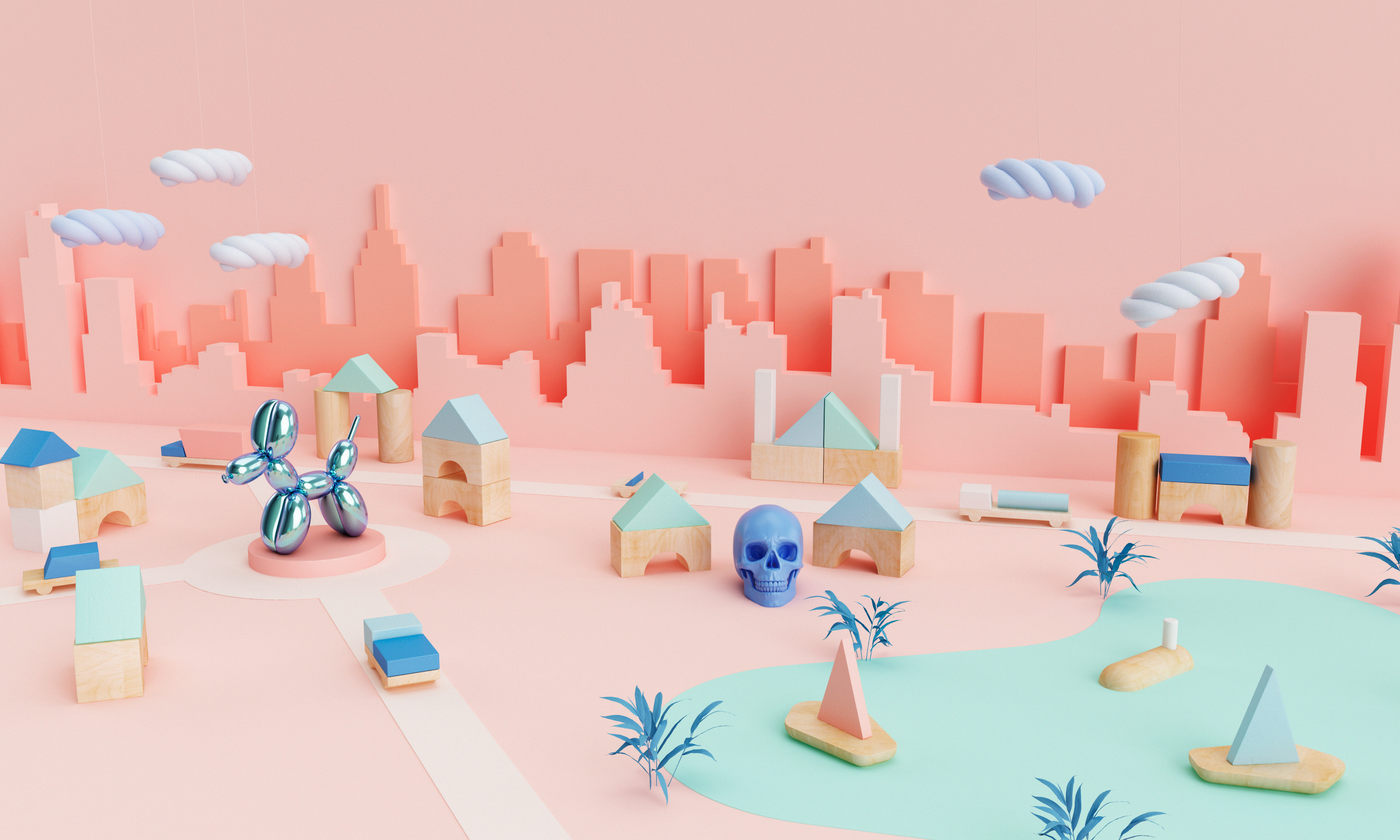 7. Where did you study?
After my bachelor's degree at the University of Zaragoza, I did a Master's degree in graphic design at the school Trazos in Madrid. From there, I have been self-taught and I have done some courses on things that interested me at that time.
8. Where do you see yourself in five years?
Working as a freelance designer all over the world. Doing some collaborations with other artists and meeting new interesting people.
9. What about in ten?
Creating my own design studio.
10. What do you hope to achieve with your art?
I love getting something that seemed impossible to achieve into something really easy to get.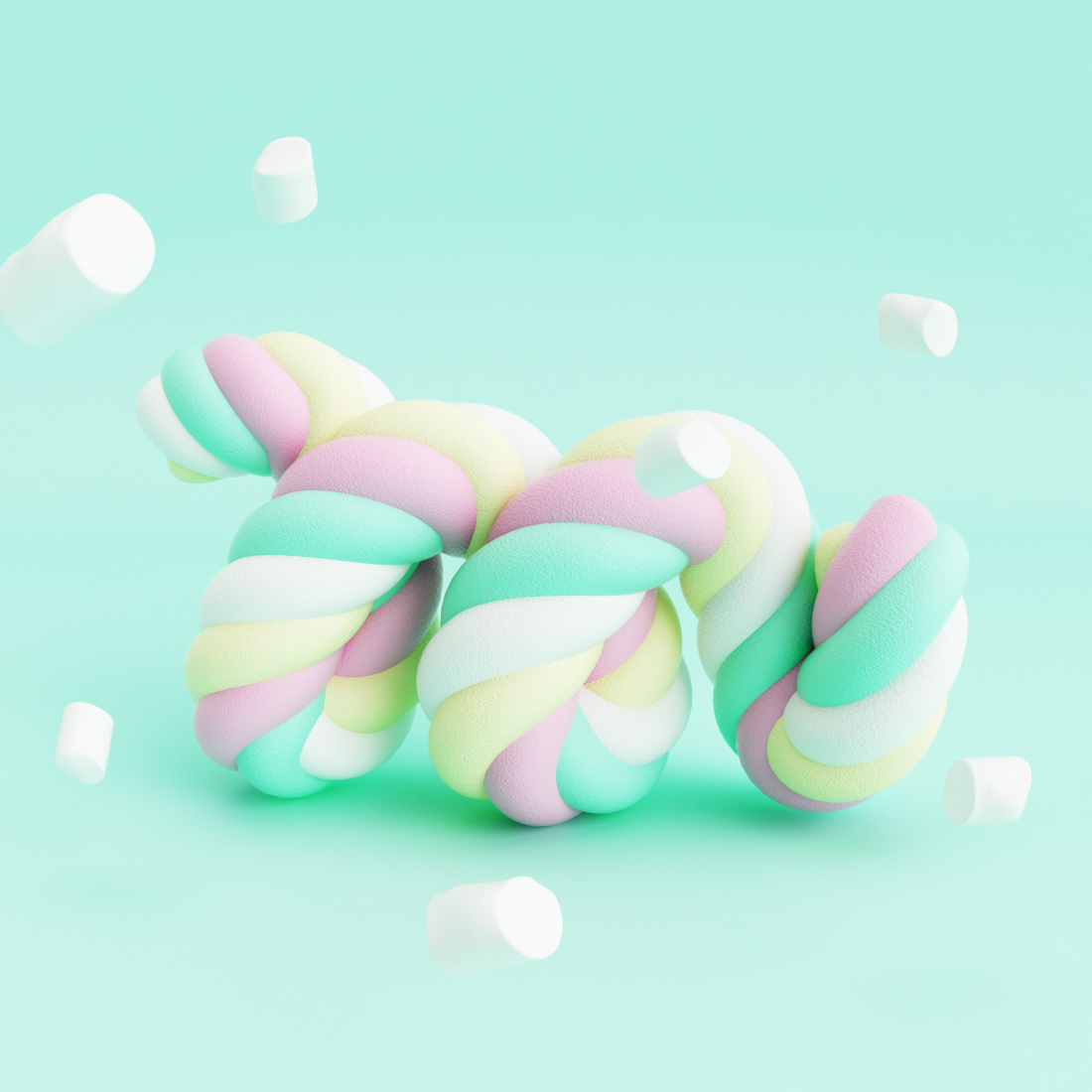 11. Now, tell us a little more about you as a person: what is your favourite food?
Any dish that my mother cooks! I also love sweets and ice cream and chocolate is one of my passions! Italian food, pasta and pizza, paellas from the Spanish coast in summer and roast potato from the Pyrenees in winter.
12. Favourite book?
Alice in Wonderland.
13. Favourite genre of music?
50´s 60´s and 70´s music, Beatles and classic artists.
14. What are your hobbies?
The restoration of antique furniture and DIY projects. Go for a walk in the Pyrenees, travel and organize barbecues with friends.
15. If you weren't an artist, what would you be?
Carpenter or maybe a gardener.