Instagram:
@ana.seixas.santos
Facebook:
www.facebook.com/anaseixasillustration
Behance:
www.behance.net/anaseixas
Shop:
www.shop.anaseixas.com
Website:
www.anaseixas.com
1. What's your story? Where are you from?
Olá! I'm a 33 years old graphic designer and illustrator from Viseu, a small city in the center of Portugal. Lived in Barcelona for 6 years where I found my love for illustration. I'm enthusiastic about images, illustration, design and printmaking. I now live in Porto, where I work as a freelancer and also run a small silkscreen studio where we print and teach the technique.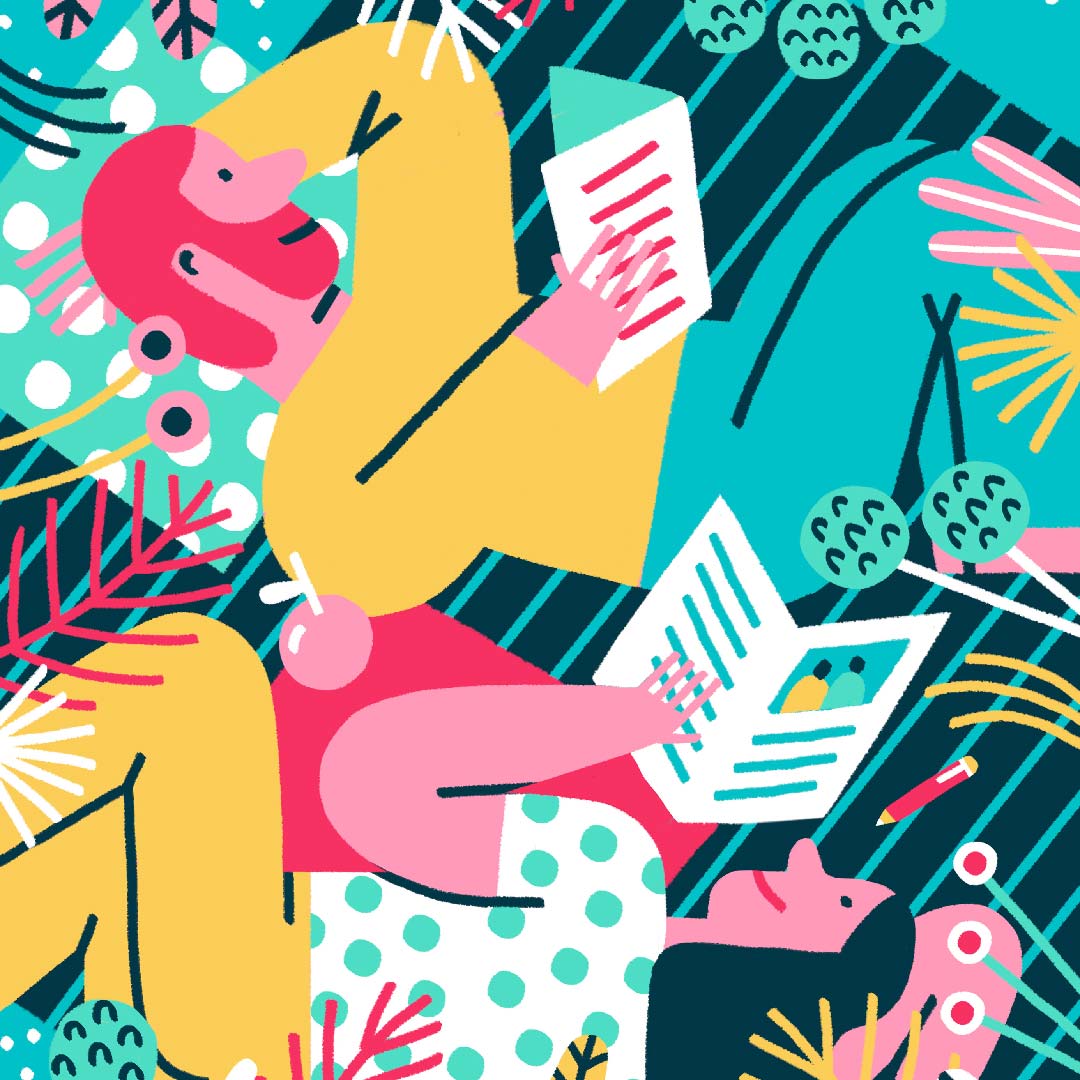 2. Tell us about your aesthetic.
I believe I started working on a more organic way but lately I feel the need to use more stiff and geometric flat shapes. Maybe my style can be defined as naive and optimistic, filled with quirky characters and vibrant colors.
3. What is your favourite medium and why?
I work digitally for commercial projects, I use Photoshop and sometimes Illustrator. These two tools are very flexible and allow me to explore different results in short periods of time. I feel really comfortable working this way! For personal work I try to explore printing techniques such as silkscreen and sometimes linocuts. I love the color overlapping result, which can be simulated digitally, but printed on paper looks so good!
4. What is your artistic process like?
I'm actually very fast when I'm working digitally. Depending on the time I have for a project, sometimes I sketch by hand and scan or I sketch directly on the computer. Then I pick a colour palette and start the color stage.
5. Who and/or what inspires your work?
Traveling is my main source of inspiration. I believe that moving from one place to another and the need to adapt helps me to have different perspectives. Also I love vintage packaging, magazines and advertisements from the 50's and 60's. Vintage postcards and all kind of stationery are good sources of references and inspiration.
6. What role does art play in your life? How does it change the way you view the world?
I've always felt surrounded by art, started studying classical music at the age of 6 and taking painting classes very early too. Museum visits and cultural events were always on my to-do list. So I believe it is a main role!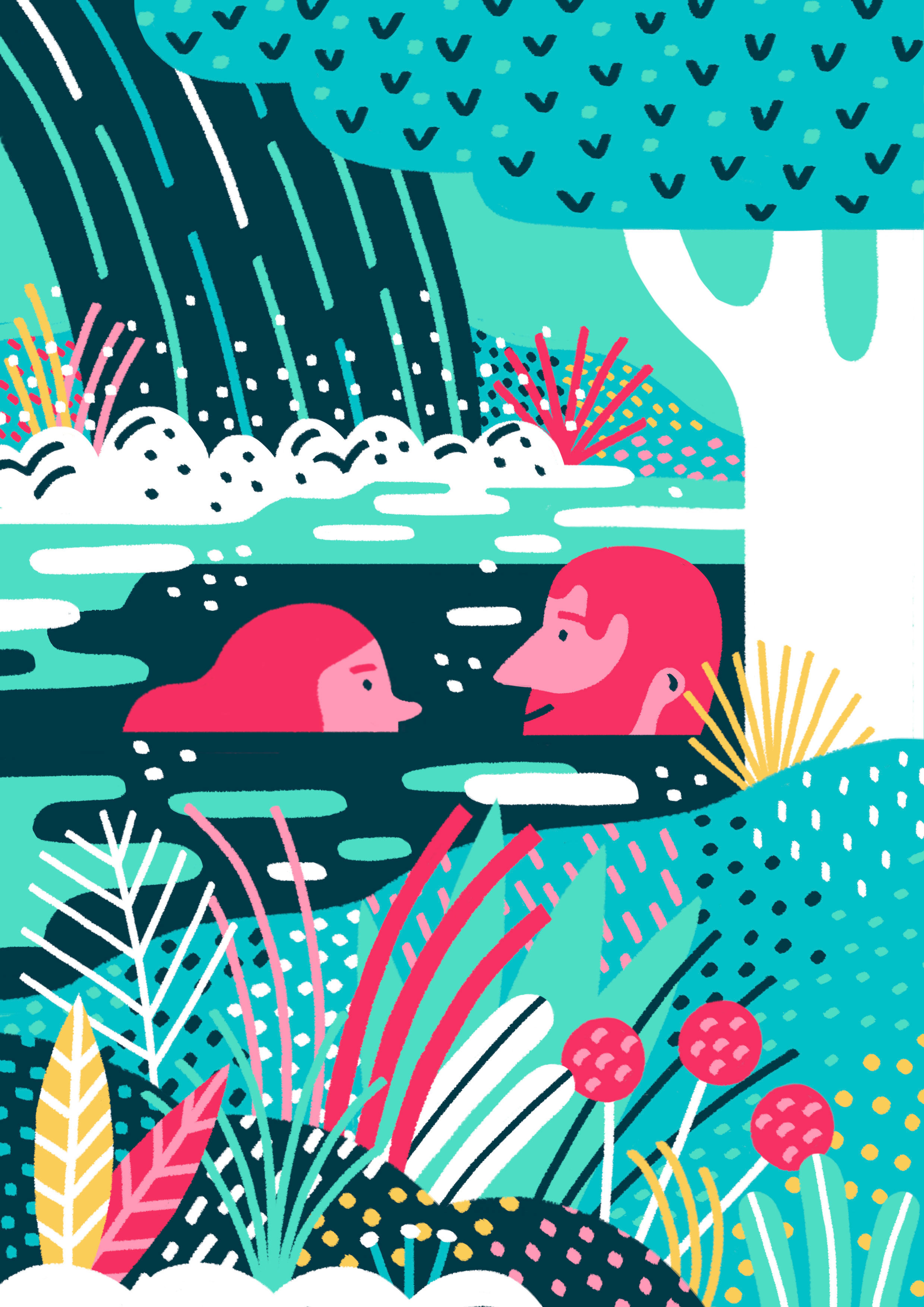 7. Where did you study?
I took the Design course at Universidade de Aveiro (Portugal), and then in Barcelona I attended an Editorial Design Post-graduation in BAU, Escola Superior de Disseny and Illustration for Children Books at Eina, Centre Universitari de Disseny i Art de Barcelona.
8. Where do you see yourself in five years?
Hopefully in five years I'll still be working as a freelancer illustrator!
9. What about in ten?
Maybe with a bit more time for personal work :)
10. What do you hope to achieve with your art?
I just really want to keep improving my work, make a living out of it and being recognised as a good and competent professional.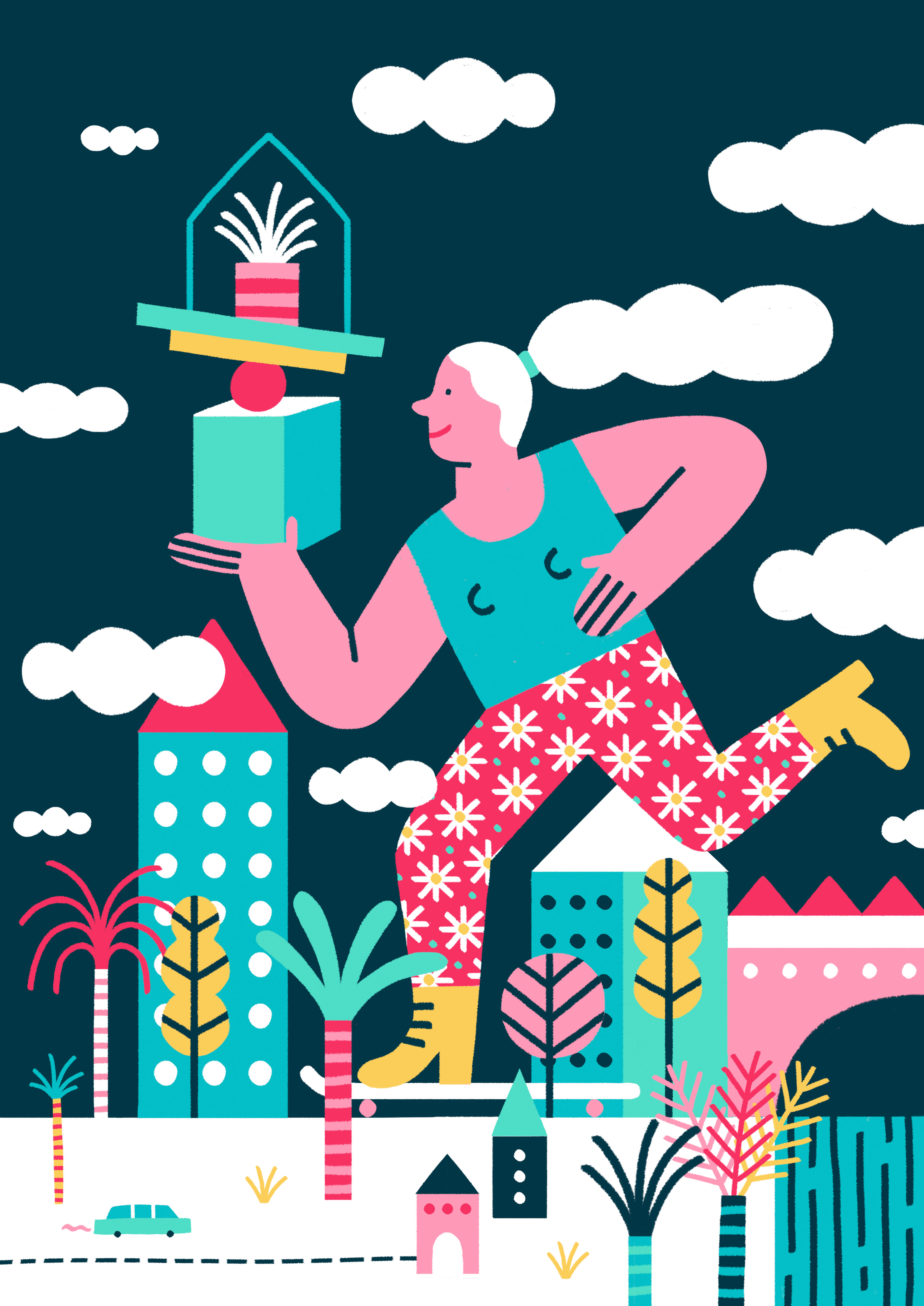 11. Now, tell us a little more about you as a person: what is your favourite food?
Cheese, any kind of cheese.
12. Favourite book?
There are too many books in the world and I haven't read them all yet! Can't pick one, sorry!
13. Favourite genre of music?
I believe I can listen to almost every genre of music and I'll find something I like. The incredible amount of music being made at the moment and the easy access we have to it amazes me. I feel so overwhelmed that sometimes it gets really hard for me to choose a playlist!
14. What are your hobbies?
I like cooking and baking, playing with my cats, occasionally I try new crafty stuff like embroidery and crocheting and I also love social Lindy Hop and Blues dancing.
15. If you weren't an artist, what would you be?
Flower shop owner or a baker, maybe!