Instagram:
@anastasia_stefurak
1. What's your story? Where are you from?
My name is Anastasia Stefurak. I am an illustrator from Lviv (Ukraine) and I am involved in cover design and book illustration. I was born in Ivano-Frankivsk, in western Ukraine, part of which is surrounded by beautiful Carpathian mountains. I started painting as a child, and at the age of six, I knew for sure that I wanted to become an artist. And I loved the stories, books, and illustrations inside them. So I used to read Andersen's fairy tales, then took sheets of paper, folded them, stitched and illustrated them. These were my first illustrated "books") I went to art circles, then to Children's Art School. Until sixteen, I lived with a family in Ivano-Frankivsk. Later I moved to the neighboring and one of the largest and oldest cities in Ukraine - Lviv. Where I joined the Faculty of Graphic Design at Lviv National Academy of Arts. Twice my diploma projects were book design. After graduating I had worked for a year and a half in a design studio where I created logos, corporate identity and magazine layouts. But I wanted to work on illustrations. Once I published on Behance page my graduation project picture book "Ukrainian proverbs", and "The Old Lion Publishing House" saw it on the Internet and suggested to publish it. It was amazing, I was very surprised and happy at the same time. So my book was published and I started working as a freelance illustrator and collaborating with publishers. Since then I have created many covers and illustrations :)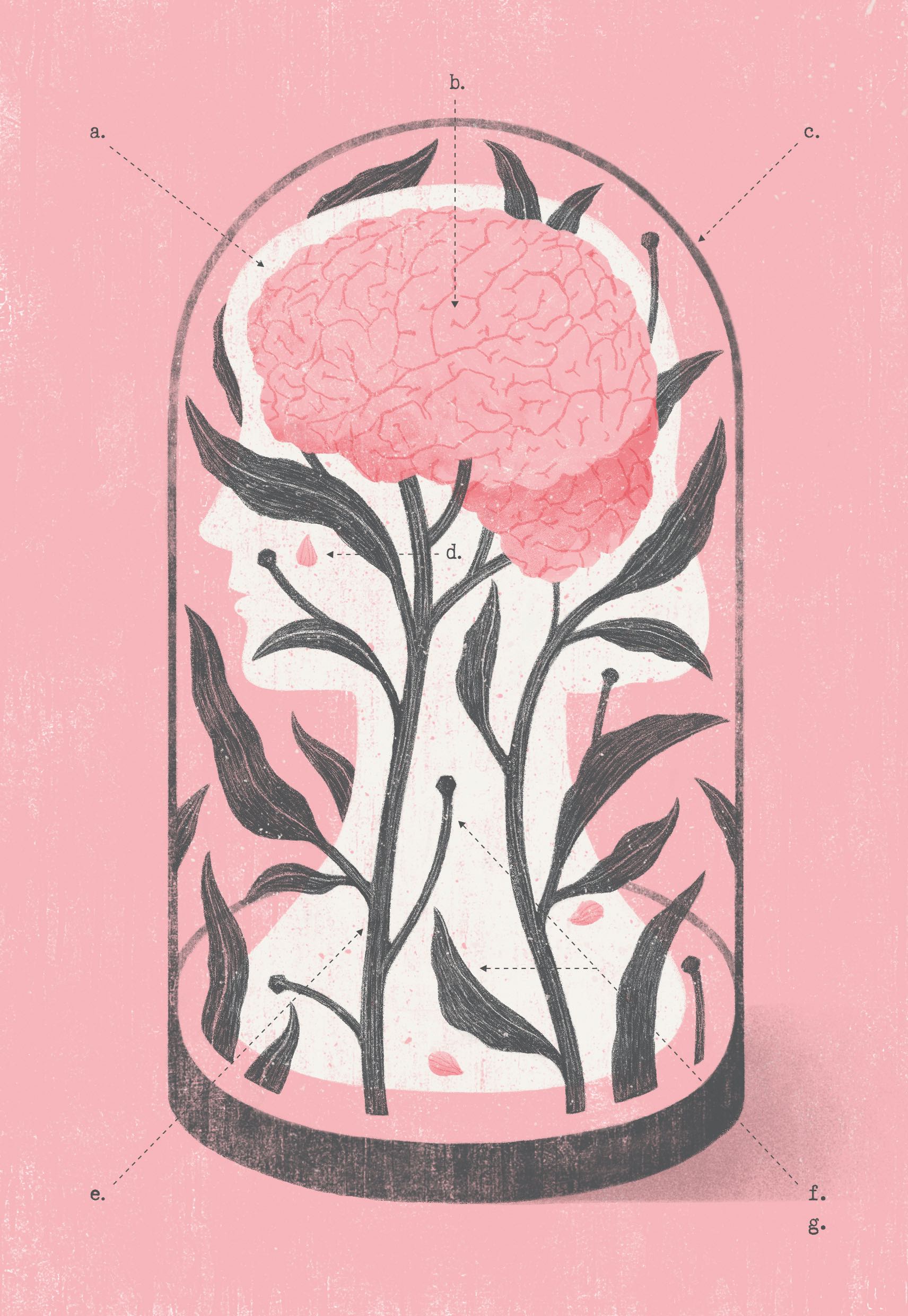 2. Tell us about your aesthetic.
I like minimalism and the style of magical realism. Also Symbolism, Medieval painting and graphic, some naïve works. I enjoy the effect of combining a flat graphic style with the realism of photo elements in collages. I enjoy when there is something magical in the works that doesn't exist in reality. Reality is prosaic, but it can be changed with fantasy. So I do this in my works. For me is important when illustration has an idea and concept, especially when it is the book or magazine illustration. My style is laconic and minimalistic. All the elements in compositions have their clear place, every detail is thought out. Details are important because they are parts of the whole illustration and they are composing the integral picture. Very often, a small detail completes the whole illustration, emphasize the idea, form its atmosphere. I prefer complex, pastel palettes, rarely use bright open colors in my works.
3. What is your favorite medium and why?
My favorite medium at the first work stage is a pencil and a sketchbook. I always carry this set with me and I use it for idea searching and sketches. Favorite medium on the second and main stage is a graphics tablet, Photoshop, and computer. I like to work with digital graphics because it has many features, you can always change the work at any stage, it greatly speeds up the process. For me, that is faster, more convenient and cleaner. When I studied at the academy, I worked with oil paints, gouache, linocut, monotype, and drypoint technique. Now the digital graphic is more comfortable for me, but who knows, maybe someday I'll back to traditional techniques.
4. What is your artistic process like?
I always read the book I need to illustrate. During the reading process, I usually highlight some of the points from the book which are powerful and important. And I always have a near sketchbook, and pencil, so I can sketching first spontaneous and quick ideas. After reading the whole book, I need some time for filtered my impressions and formed them into clearer visuals. I start thinking about how best to convey the mood of the book and its atmosphere. When it comes to the design of an entire book, not just the cover, it is certainly a much longer process. I usually search for visual information according to the subject matter of the book. I think of the overall color scheme and styling for the whole book. I make a lot of small sketches first on paper, it looks like a mini layout of all the illustrated spreads. And then I start working on the computer in color. I usually do the book cover at the end of the whole project because it sums up and summarizes everything. In the cover, I work at once with the image and the text, these parts should work together and be harmonious. I often do handwriting titles. For me in the cover are important all its parts: the front side, the backside, the spine, the endpaper.
5. Who and/or what inspires your work?
In general, everything can inspire me. I love nature very much, especially trees and seas, traveling, architecture, sculpture, music, book design (oh, The Folio Society books especially), the art of other artists and illustrators (one of my favorites is Rene Magritte). Movies inspire me very much. I love the scene compositions, and atmosphere, and music in movies. I am a huge fan of Wes Anderson cinematograph (whos not? :)), Guillermo del Toro and Jimmy Jarmusch. Speaking of inspiration for a specific project, I usually get inspired by everything related to the theme and the period which is in focus. When I had illustrated "The Bell Jar" by Sylvia Plath I searched inspiration in everything connected to USA 60s period and depression theme: retro photos, posters, magazines, fashion and style, industrial and interior design, I watched movies "Sylvia", "The Virgin Suicides", "A Single Man". For my illustration projects for example about Frida Kahlo I had looking the Frida photos, her art, cloth and style, tropical flora of her motherland. I always do the searching work for more visual information.
6. What role does art play in your life? How does it change the way you view the world?
Art plays a huge role in my life because for me art is everywhere - in galleries, in books, in nature, in its shapes and colors, in everyday life and compositions around us, in rhythms and contrasts, in light and shadows. Art outside affects my inner world. Accordingly, it shapes and influences art that I create and show in my works, my aesthetics, my taste, my style. Everything is interconnected.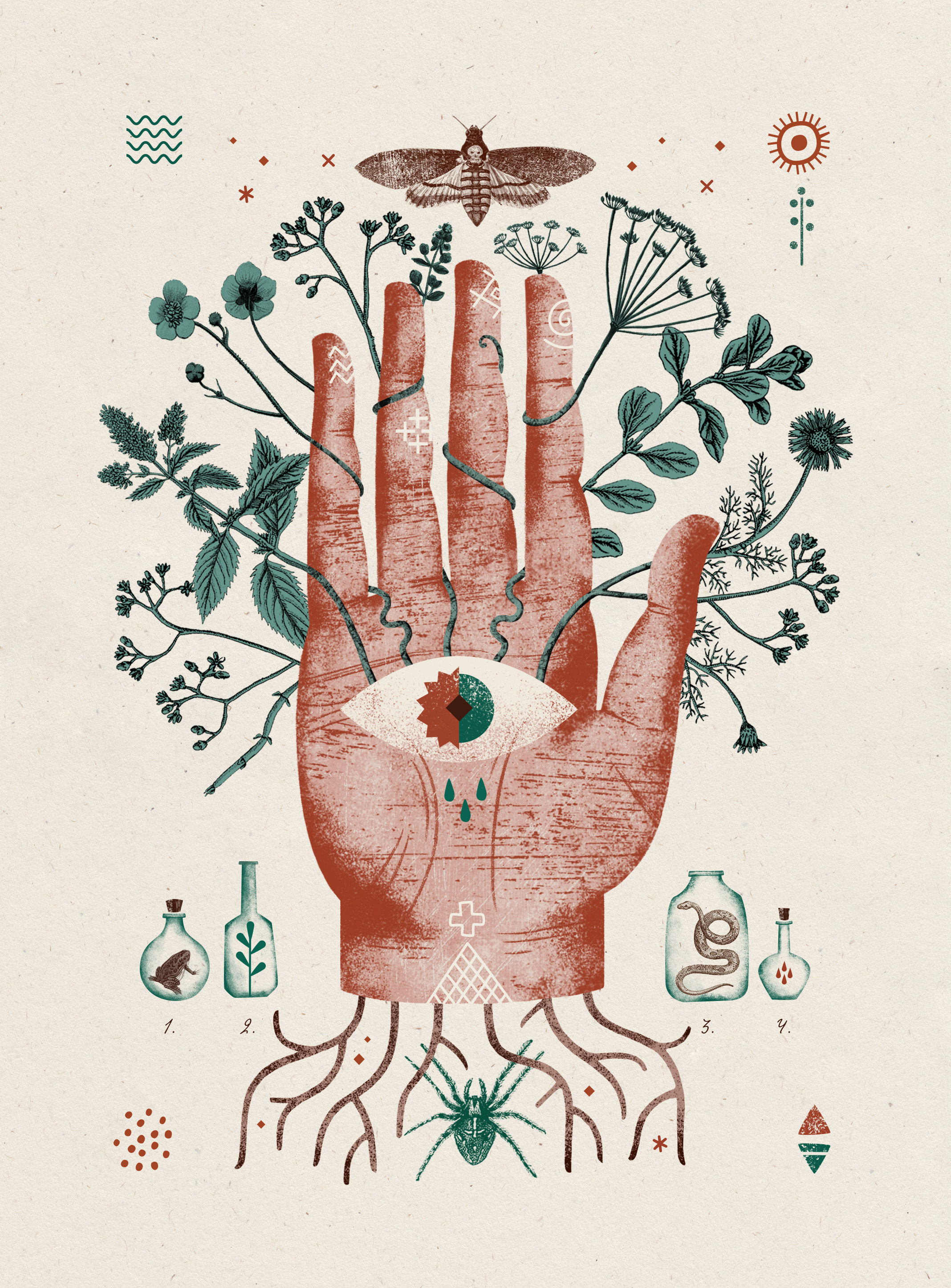 7. Where did you study?
I studied at Lviv National Academy of Arts, at the Graphic design department. There I got a Bachelor's and Master's degrees.
8. Where do you see yourself in five years?
In the professional field, I assume I still will be an illustrator. I would like to work with several world-famous publishers. I also would like to work in other areas of illustration, such as the magazine illustration. To put my design and illustrations on cloth and textiles, and have own business with my goods. And for sure, I want to create my picture books.
9. What about ten?
Oh, it's far away from now. Will see :) life is unpredictable
10. What do you hope to achieve with your art
First of all, I want to express myself, share my inner vision, open it to others. I want to make my role and make the world more aesthetic by creating beautiful books and thus making them objects of visual art. Books are the perfect match for the symbiosis of literature with design. I am convinced that the literature deserves a proper look. I feel warm in my soul when I think that the books I have illustrated will live with different people in their homes, perhaps even throughout their lives. This is amazing. Also, I feel great joy when people write to me that they bought a book through my design. I am proud of this because I feel that I am in a way of encouraging people to buy and read books.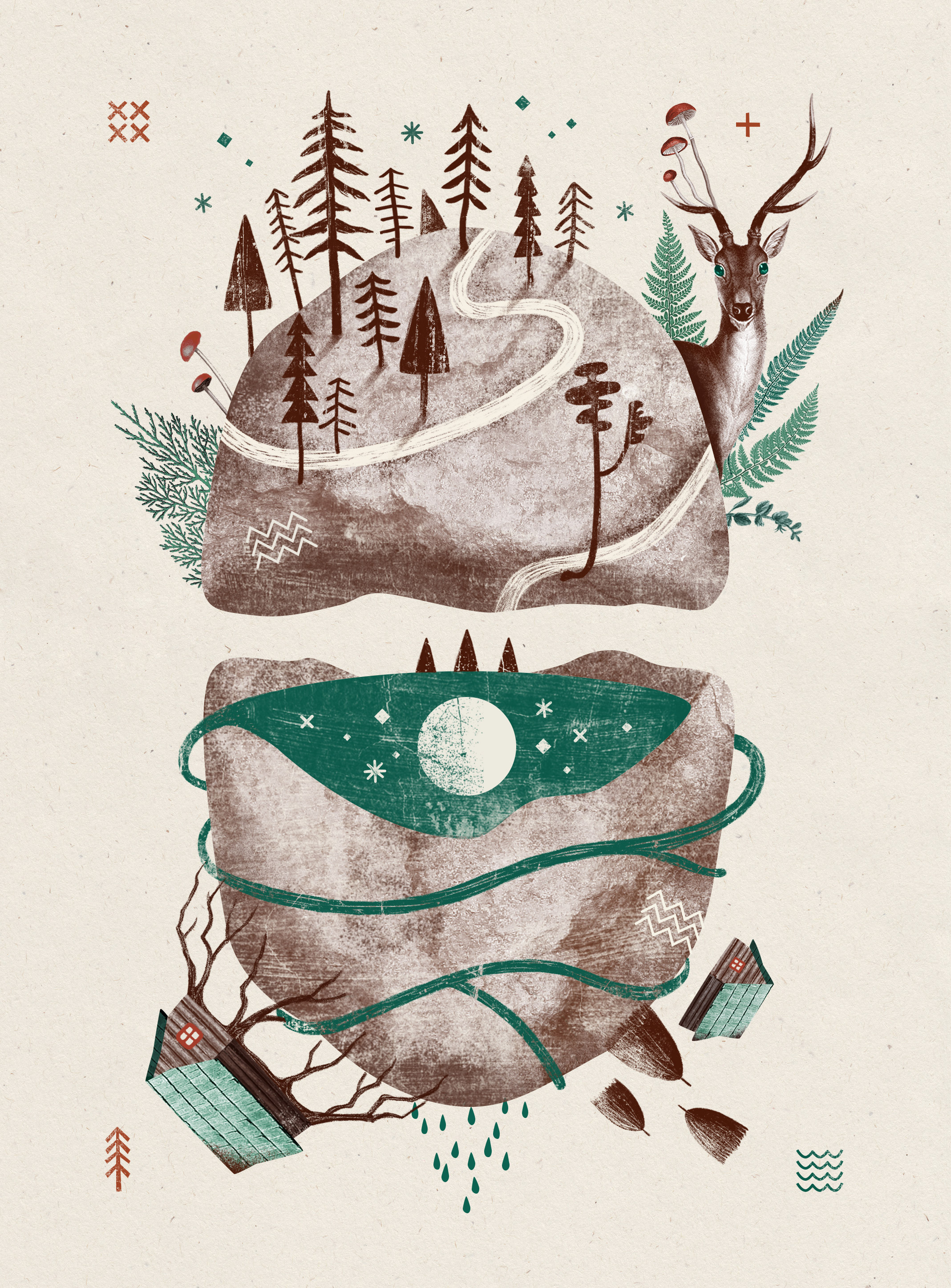 11. Now, tell us a little more about you as a person: what is your favorite food?
I am a huge fan of coffee latte and I usually drink it every day. My fave breakfast consists of eggs and toasts with avocado, cherry tomatoes, arugula, and feta cheese. I love sushi very much, salmon (actually almost all seafood), rice noodles, pasta. Pears, peaches, almond and cashew nuts. Ginger tea with mint and honey and cheesecake for dessert.
12. Favorite book?
Books which I like the most now is "One Hundred Years of Solitude" by Gabriel Marques "The Secret History" by Donna Tartt, "Middlesex" by Jeffrey Eugenides. Also, I like the work of John Fowles.
13. Favorite genre of music?
I love different genres of music. Some classic compositions, retro compositions of the 60s, jazz, swing, blues and RnR, classic rock, the genre of Lo-fi, indie. Often I prefer music without words, especially for work :). I think the best in the world is diversity. A variety of music, art, literature, and beauty.
14. What are your hobbies?
I am interested in psychology, I love yoga and travel. Traveling is an amazing thing. I am also a big fan of the cinema. Now I'm thinking of starting to play the piano or learning languages (Italian and French).
15. If you weren't an artist, what would you be?
This is an interesting question. You know, I often think about it. First of all, it would be a creative profession. For example, jewelry designer, stylist, shoe designer. For the following options, I have a well-developed sense of smell, and it would be very interesting for me to create aromas, to be a perfumer. Besides, I am interested in a combination of food tastes, so I would be interested to be a cook. And another option is a psychologist, a psychotherapist.