Instagram:
@andrabadea_illustration
Facebook:
www.facebook.com/cuteoshenii
Website:
www.cuteoshenii.com
1. What's your story? Where are you from?
I'm a self-taught illustrator from Bucharest, Romania. I've been working professionally for about 5 years as a side job while also working in advertising as a full-time art director. I have recently gone into full time freelancing, to focus on my main passion.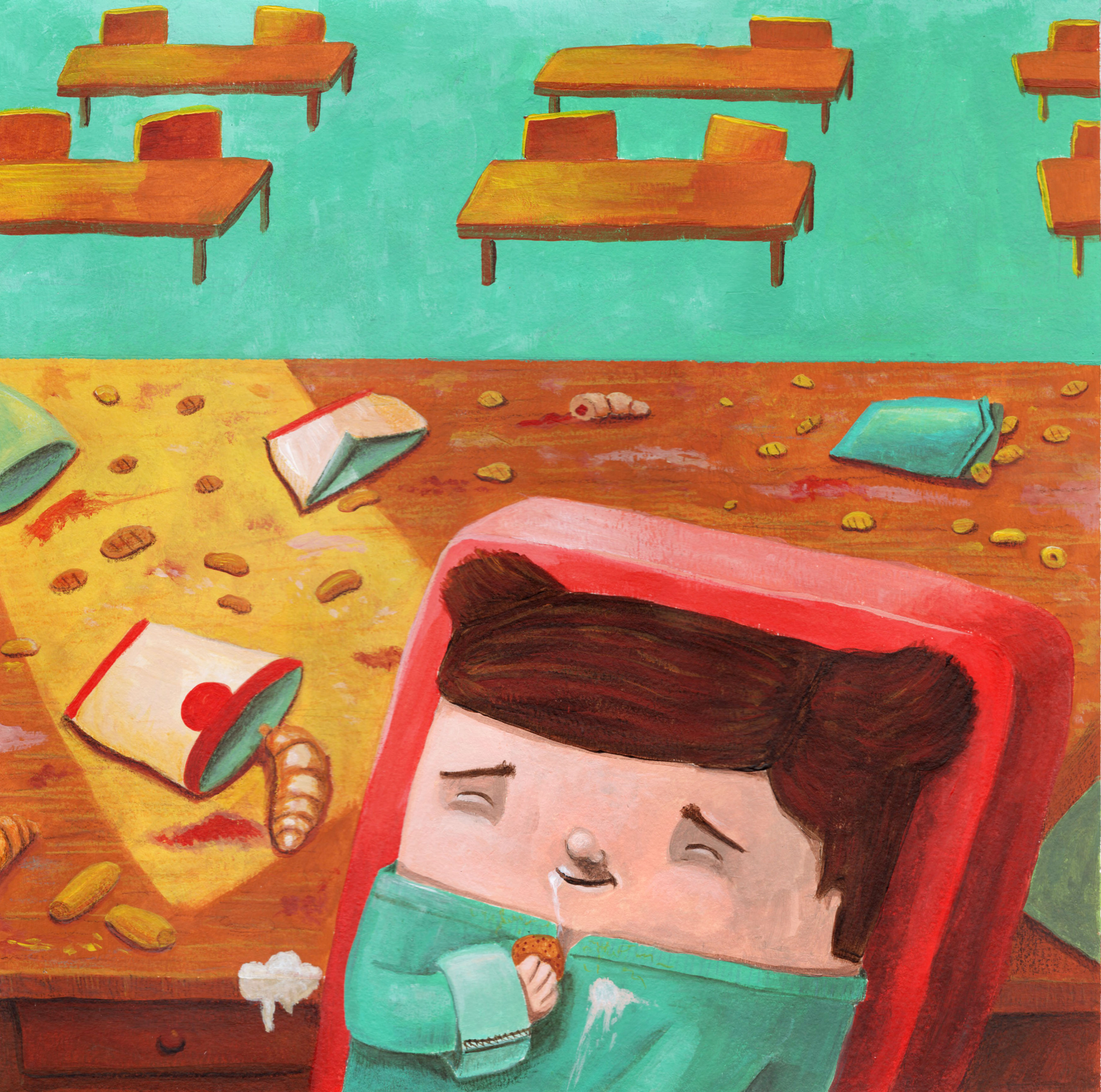 2. Tell us about your aesthetic.
My illustrations are character driven. I call them "cuteOshenii". It is a made-up word in Romanian, derived from the English word "cute". These whimsical characters have all the traits i would love to have, they are fearless, full of hope and always eager to play and discover new things. I use a combination of simple geometrical shapes - probably stemming from years working in graphic design - and a painterly feel given by my favorite medium - acrylics.
3. What is your favorite medium and why?
Acrylics. I love the matte look, the full colors and also... it's a very forgiving medium – you can always cover up a mistake and start over. That gives me a much needed freedom.
4. What is your artistic process like?
It's a combination of OCD and magic. I always start with lists and sketches, diagrams and research. And at a random moment, the image of the illustration just pops into my head. Like someone was having fun watching me sweat, but eventually decided to take mercy.
5. Who and/or what inspires your work?
I always browse Rebecca Dautremer's books before beginning a new illustration. It helps me strive to be better every time. I also take inspiration from the whimsical worlds of Wes Anderson. But mostly I look at my daily life and try to find something fun and magical in it.
6. What role does art play in your life? How does it change the way you view the world?
It keeps me in touch with my inner child.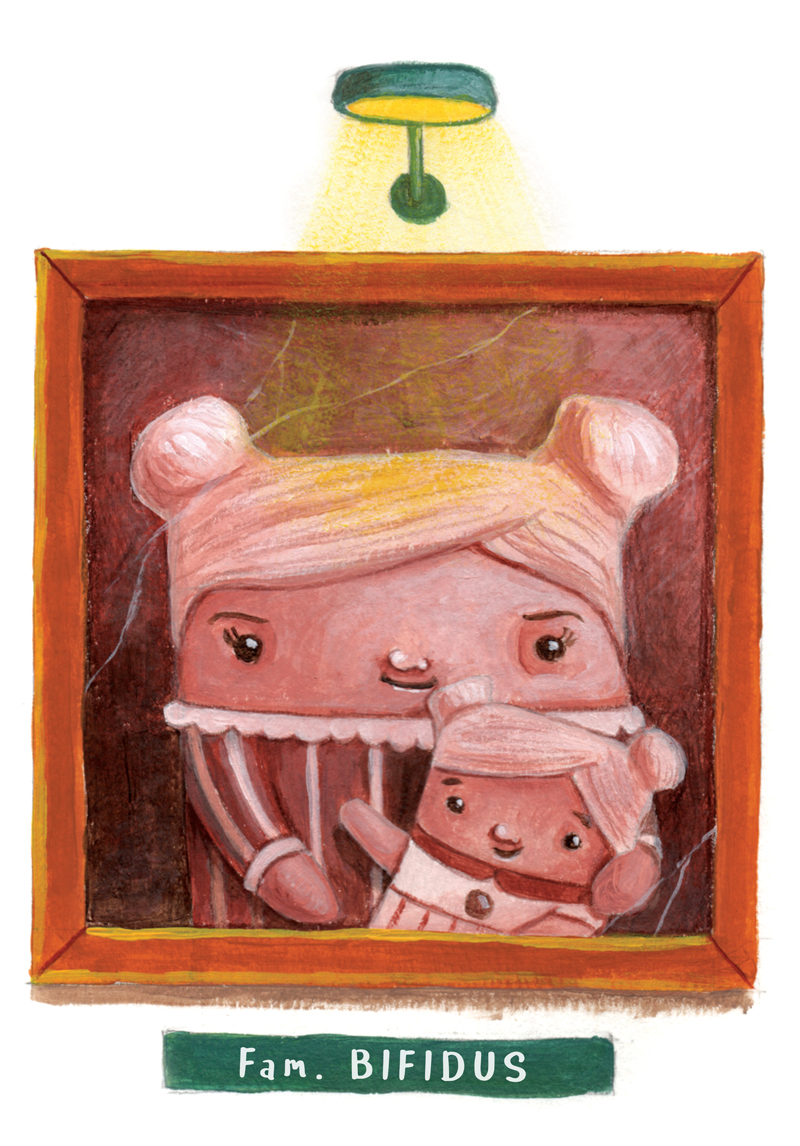 7. Where did you study?
I studied Advertising in college and learned to paint on my own or with the help of private tutors.
8. Where do you see yourself in five years? Working in an agency?
I hope to learn more, improve my style and my artistic voice. Also, do more international projects and maybe get an agent.
9. What about in ten?
By that time i would consider myself lucky if i could publish my own children's books.
10. What do you hope to achieve with your art?
Amuse and entertain your inner child. It's very hard to keep that childish optimism and playful nature in today's challenging world. So if my illustrations can offer just a moment of childlike joy to someone, they've completed their purpose in life.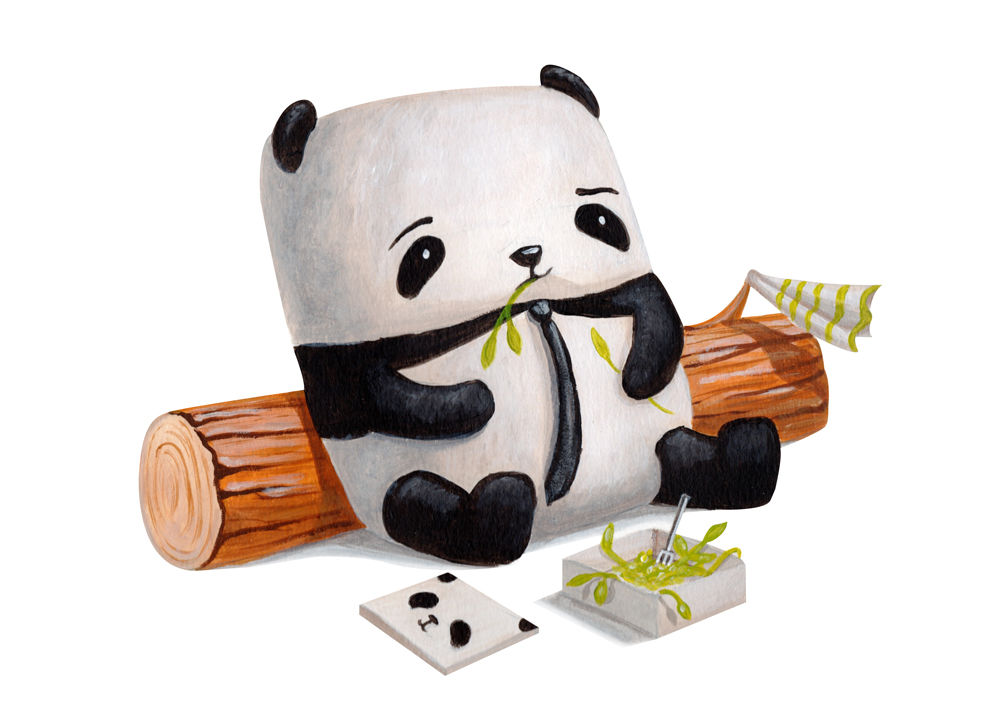 11. Now, tell us a little more about you as a person: what is your favourite food?
Cheese. Every type of cheese you can think of.
12. Favourite book?
I don't have a favorite book but i can tell you a few authors i love: Jose Saramago, Gabriel Garcia Marquez, Chuck Palahniuk.
13. Favourite genre of music?
I'm not your typical music fan as i can go weeks without listening to any music, but i like jazz, 80's pop rock and some indie.
14. What are your hobbies?
Travelling – although that's more of an obsession really, boardgames, photography and swimming.
15. If you weren't an artist, what would you be?
Travel photographer definitely.