Instagram:
@andrea_ucini
Twitter:
@andreaucini
Behance:
www.behance.net/uciniandrec1fd
Linkedin:
www.linkedin.com/in/andrea-ucini-7383b5116
Website:
www.andreaucini.jimdo.com
1. What's your story? Where are you from?
My name is Andrea Ucini 42 years and I come from Italy. I always had a passion for the design and music. I started studying piano when I was 6 years old. After the public school, I was able to be admitted to the academy of classical music of Florence and I graduated in piano and composition of music. After graduation, I made all various jobs. Porter, waiter, maid, gardener. I always kept playing and drawing at the same time. In 2000 I found an agent who believed in me and gave me a music record deal. I recorded a CD and worked as a composer of soundtracks for movies. Me and my girlfriend decided to move to Denmark (she and Danish) in 2008. Now I live in Denmark for about ten years with her and our three children. Here I still work as a composer and music teacher. In all these years I have not abandoned my passion for drawing and since I live in Denmark I wanted to devote more time to design. Since I came here I was very interested in conceptual illustration. I have been to many museums and I looked through thousands magazine on illustration. I started to make some personal work which I then sent to various art director to know what do they thought. The answer was surprisingly positive so.. I started to belive in that. About two years ago I started taking it really seriously and after having tested hundreds of art director, and sent them hundreds of emails, I managed to have the first commissions (Johns Hopkins Magazine, Wired, AdBuster, Scientific American and I know ..) To send 300 or 400 mails every month to show my work to art directors, it was beginning to be a bit complicated. So, I started looking for an agency that represents me and after a short time, had some positive response. Now I have an Agency, the Spinning Yarn Rep. And I'm delighted with how things are going.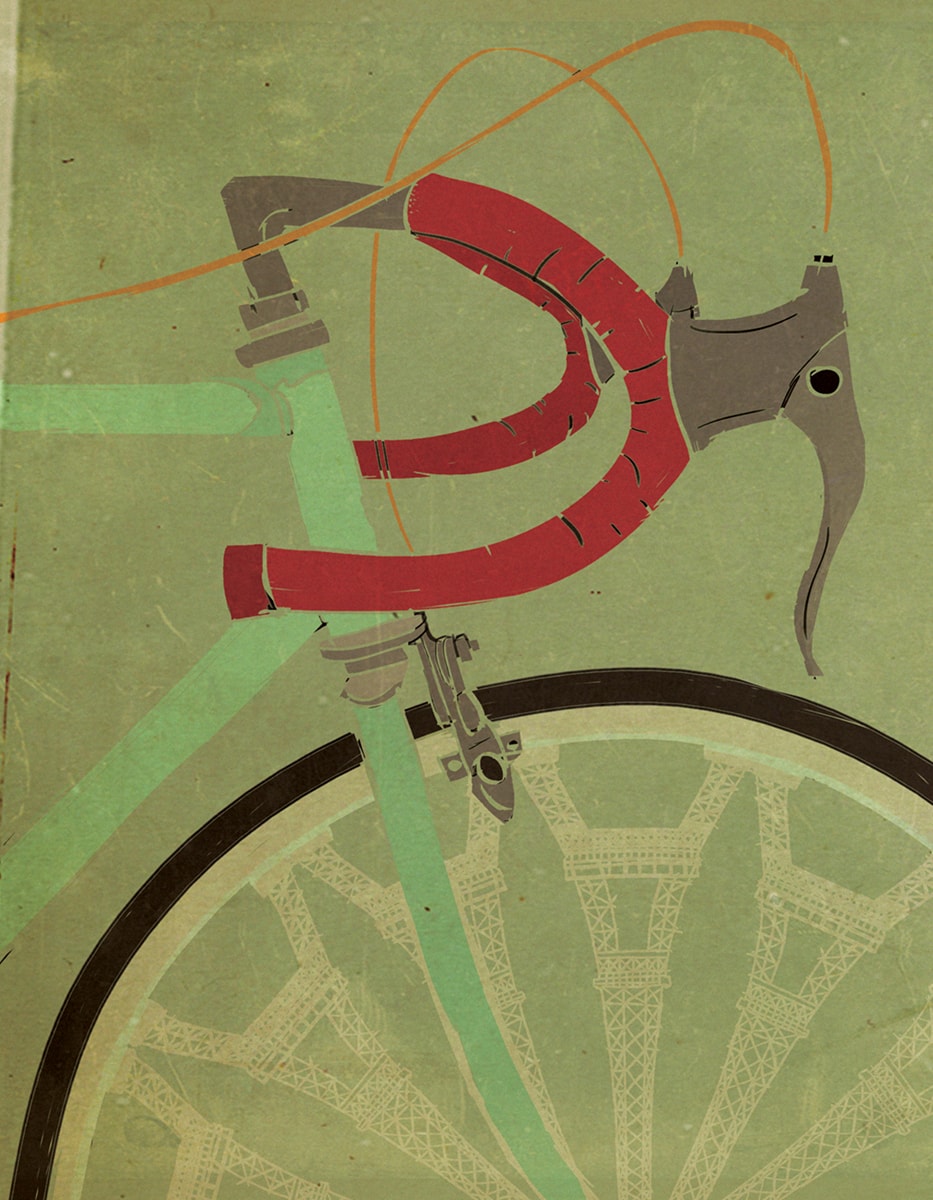 2. Tell us about your aesthetic
My works are quite essential. Not too bright colors, spontaneous lines without much accuracy. I always try not to introduce too many elements that could distract the viewer from what is the task of my work, that is, to illustrate a concept metaphorically.
3. What is your favourite medium and why?
Photoshop is my favorite because I use it now for about 6 or 7 years. It's simple and understandable. All my brushes and my colors are organized them. Who and/or what inspires your work?
4. What is your artistic process like?
Usually I work doing the sketch on paper (hold the pencil in his hand is always an infinite pleasure). I scan everything and work on Photoshop. Wrapped avail myself of Illustrator or Corel Painter. It depends on the need that I have. The texture of the of my works comes from my homefloor. My house has a wooden floor. This means infinite textures !!! haha
5. Who and/or what inspires your work?
Edel Rodriguez, Laurindo Feliciano, Emiliano Ponzi, Davide Bonazzi, Andrea De Santis, Paul Blow, Carlo Giambarresi, Brian Cronin and much more. For me its really important to listen Piramid Song of Radiohead when I have to find the right idea. Is the song that inspires me the most in the world.
6. What role does art play in your life? How does it change the way you view the world?
The art and music in general is way to express anything, but much more in-depth. Hardly the words sends chills to a person. The art enhances the sensations and sensations are the soul of everything. Art wakes the irrationality and this is why I like it.

7. Where did you study?
Academy of Classical Music of Florence and I graduated in piano and composition of music.
8. Where do you see yourself in five years? Working in an agency?
I would love to continue doing what I´m doing now. Play, compose, be with my family ... I´am really happy as I´am now. I do not want to change anything.
9. What about in ten?
Same as above.
10. What do you hope to achieve with your art?
I make illustrations personal pleasure first of all. Work with my creativity is of vital importance for me, and what I do, it gives me this chance. I hope to keep what I have already achieved with my art. I feel good about myself and what I do. Nothing more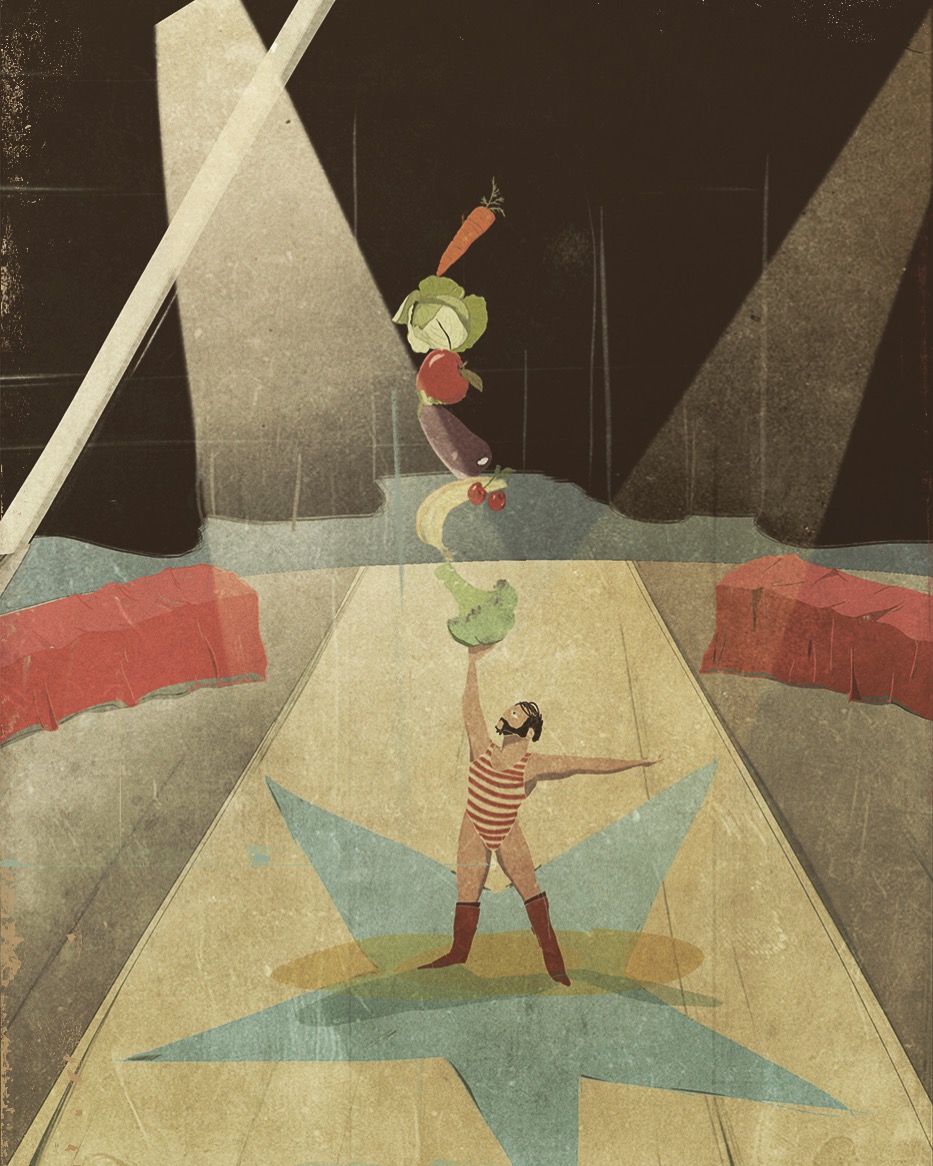 11. Now, tell us a little more about you as a person: what is your favourite food
I love Italian cuisine. This is the thing I miss most here in Denmark. Favorite dish Lasagne from my Mom.. Absolutely! I am a clown. I love joking, being outdoors, playing like a 4 years old. At the same time I am very melancholy because I would get four years again, but this is not possible unfortunately. Perhaps, I always keep what I say and I apologize when I'm wrong.
12. Favourite book?
The trial, Franz Kafka
13. Favourite genre of music?
I like everything except Laura Pausini and Eros Ramazzotti. Everything from classical to jazz, electronic, grunge, Rock.
14. What are your hobbies?
My Hobby.. to disassemble things to see how they work. My wife is not very happy about this hobby. My children are haha
15. If you weren't an artist, what would you be?
My son for ever. He is 4 years!