Instagram:
@andrearubele
Tumblr:
andrea-rubele.tumblr.com
Facebook:
www.facebook.com/andrearubele.fanpage
Behance:
www.behance.net/andrearubele
Society6:
www.society6.com/andrearubele
1. What's your story? Where are you from?
My name's Andrea Rubele, but everybody calls me Ruby. I was born in Verona and I grew up here, where I work as a graphic designer and illustrator at Bentobox.pro Web Agency. I'm really scared of ugly and dysfunctional things, and for this very reason I got a degree in Integrated Communication and Design. I love GIFs, illustrations and patterns.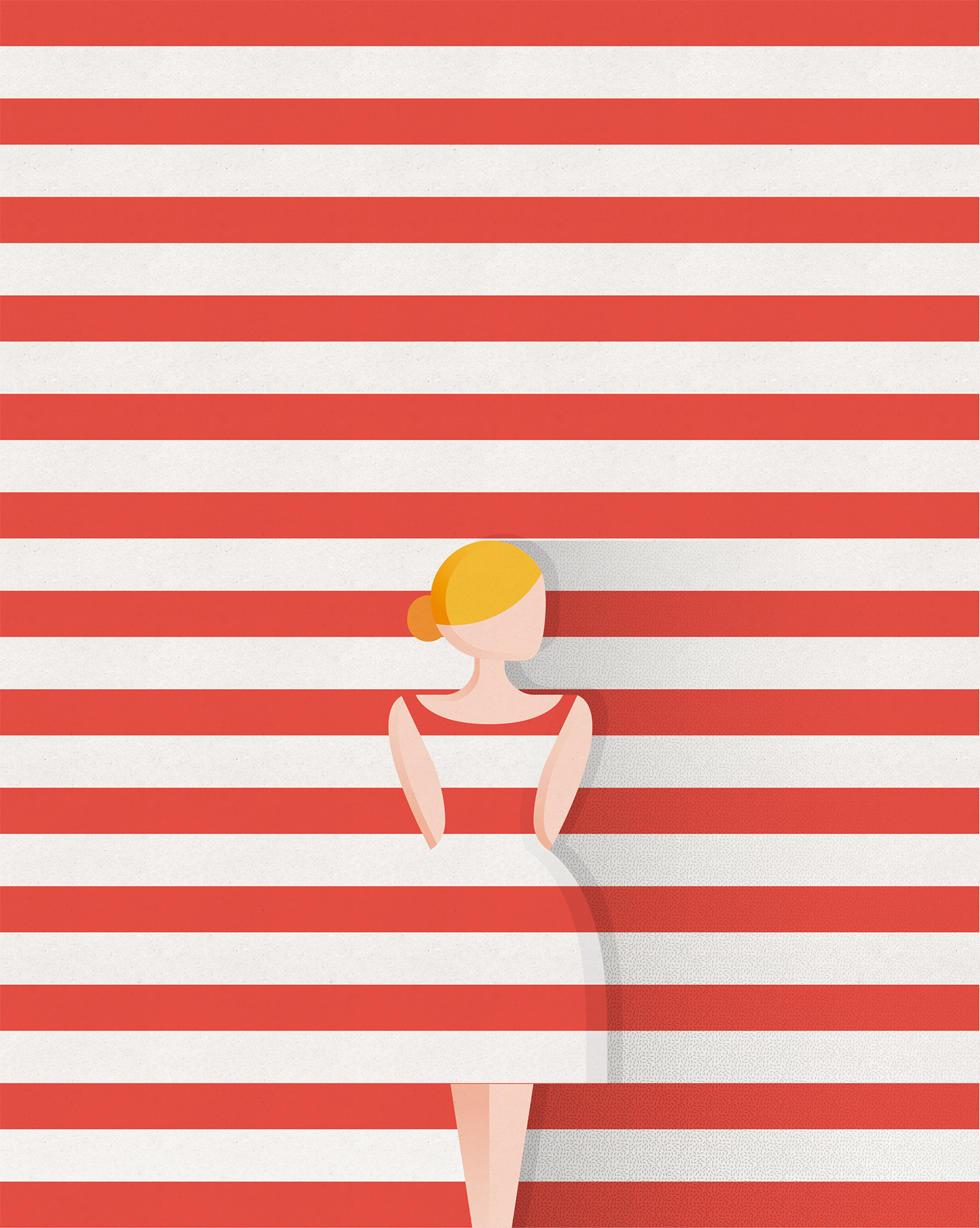 2. Tell us about your aesthetic.
My style is not that well defined yet, I like to let my creativity roam free and experiment with new things. The only constant I can find with all of my work is the attempt to synthesize and re-build subjects through pure geometric shapes. I love paradoxes, visual metaphors and simplicity.
3. What is your favourite medium and why?
Paper is my favourite support to draw on, but digital design gives me an almost unlimited flexibility. I often mix digital design with real patters which I photograph along my city's streets. Talking about digital, Illustrator and Photoshop are my best friends.
4. What is your artistic process like?
Well, it all starts with some ideas that come to my mind each time I step into the bathroom. For me, illustration hasn't a commercial importance already; so whenever I have a good idea, it takes me hours, sometimes days, to create a sketch that can satisfy my need for the perfect geometric synthesis. After the sketch is ready, it goes through computer and digital design, where i carefully choice a palette of maximum five colours at a time. In the end, I mess it a bit adding textures that come from real objects.
5. Who and/or what inspires your work?
I still haven't found somebody or something to particularly inspire my works. I'm attracted and interested in a lot of stuff, like good music, reading and cinema. I love that Fifties' advertising illustrations, movies by Studio Ghibli and Italian futurists, just like DePero and Crali, but also Cassandre's rigorous lines and Dali's surrealist world.
6. What role does art play in your life? How does it change the way you view the world?
Art is vital for my job, I like to think of art as a communication tool to all intents and purposes and it should, it must, have a very clear communication target. Art is my wonderland, I like to steal different details from here and there and to play with them, freely.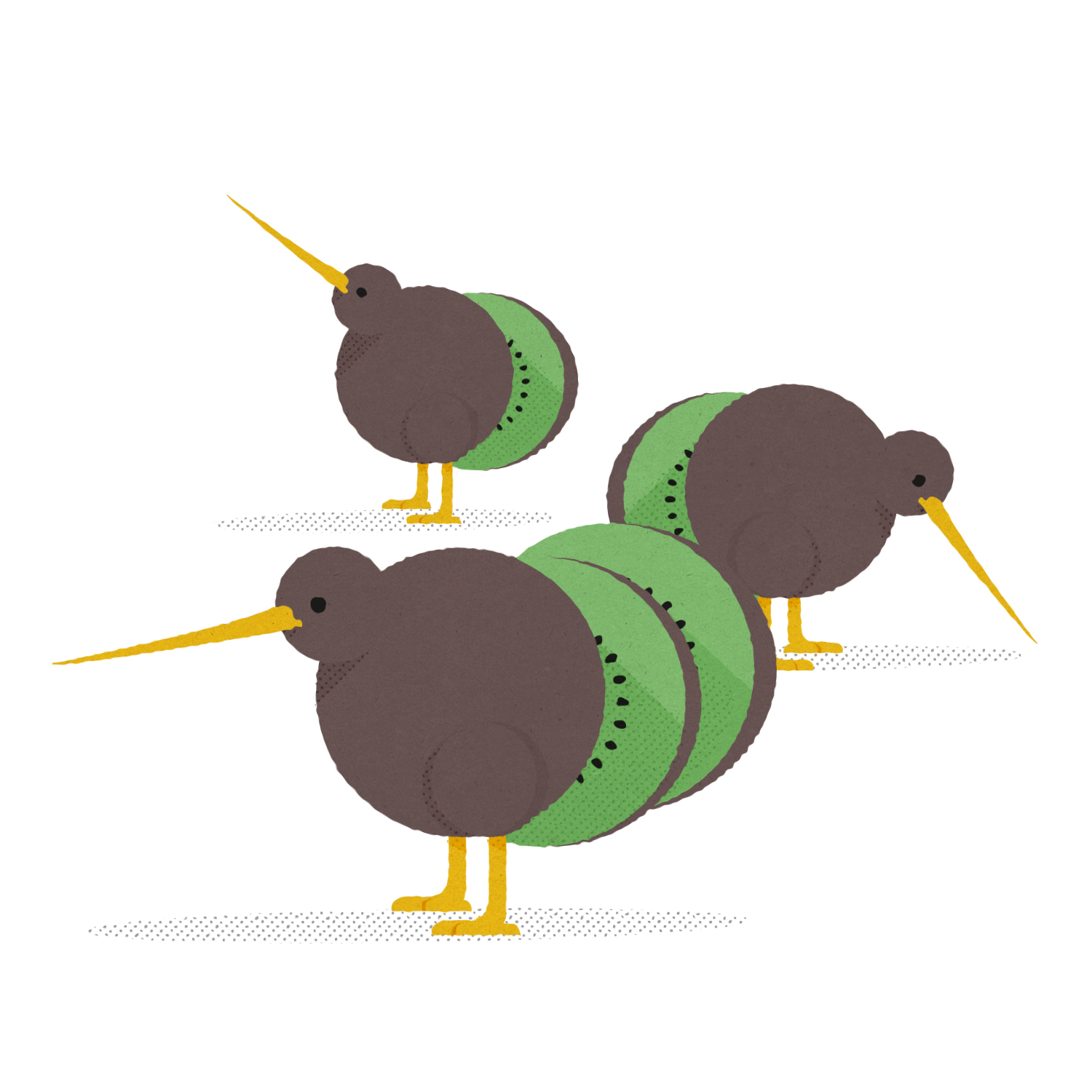 7. Where did you study?
I studied integrated communication and design at IUSVE in Verona.
8. Where do you see yourself in five years? Working in an agency?
That is a really nice question, though. I really love the place I'm working in now, so I hope I can stay here a little bit longer and give more room to my own projects and creativity.
9. What about in ten?
Maybe in an independent studio in another Country, who knows.
10. What do you hope to achieve with your art?
Nothing, actually. For the moment, illustration is only a tool to let everything I can't express though my daily job out. That's it. My hope is to manage to get a smile out of people looking at my illustrations.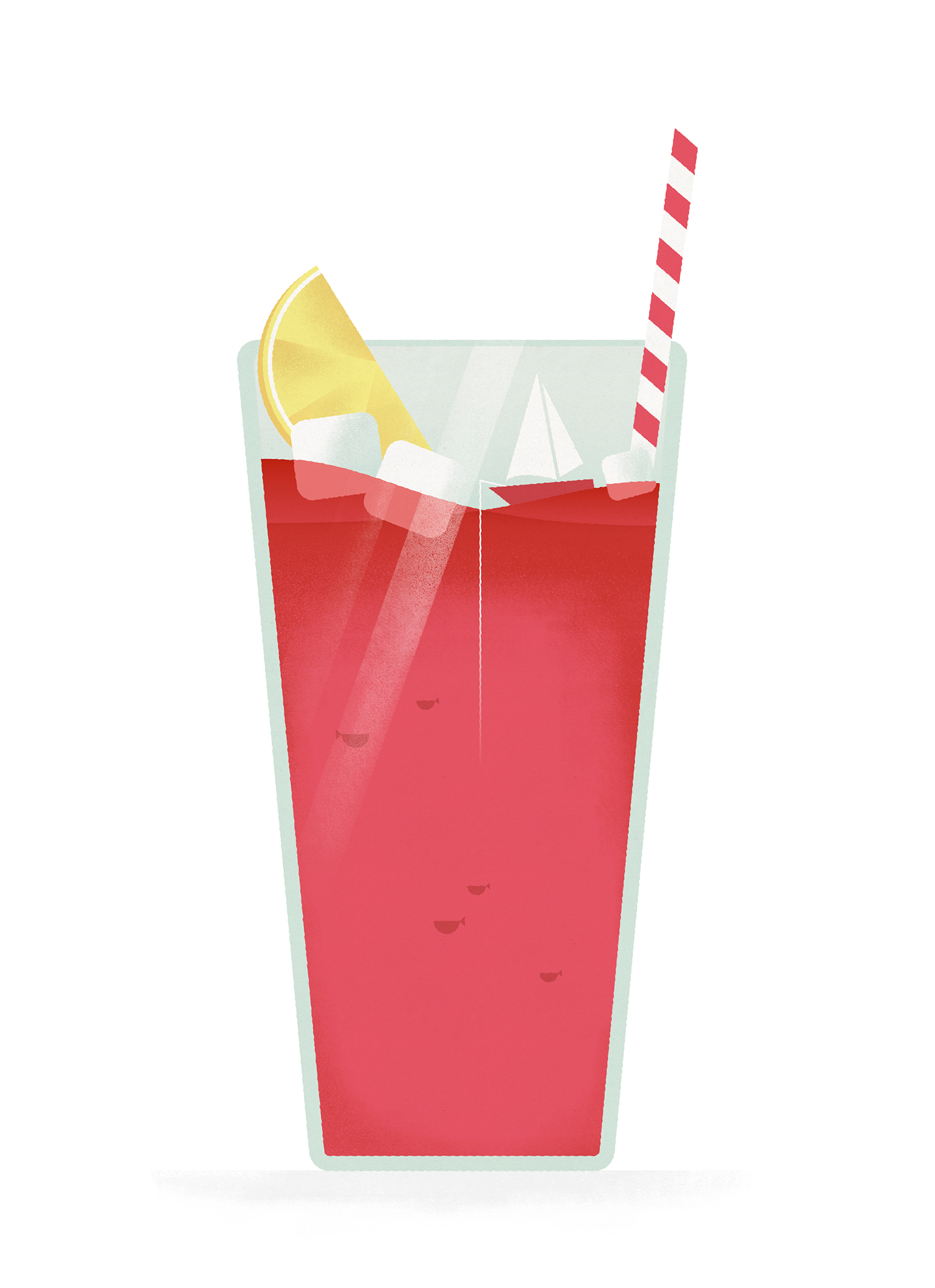 11. Now, tell us a little more about you as a person: what is your favourite food?
Pasta? Pizza? Nope! Oriental food. I love Ramen!
12. Favourite book?
In this moment? Norwegian Wood by Murakami.
13. Favourite genre of music?
Alternative Folk, Italian Indie and sometimes electronic.
14. What are your hobbies?
In my free time I'm a soccer player, I do climbing, watching more tv-series and, obviously, I draw. ;)
15. If you weren't an artist, what would you be?
Maybe a chef?