Instagram:
@andreasillustrations
Website:
www.andreacaballero.com
1. What's your story? Where are you from?
I am from Mexico City, born and raised. I moved to NYC when I decided I wanted to learn to dance (I was a figure skater before but I was always missing the dancing part of it when training), so I came initially for 3 months to a dance program which turned into two full years. During that time I was indecisive about studying graphic design, in Mexico there are not a lot of illustration programs (I actually didn't even know that existed!) and a friend of mine told me one day about a friend of hers who went to an art school in NYC and that I should check it out. That's when I discovered the illustration degree and fell in love with it. I already graduated and all of this years I've been doing the two things I love the most: dancing and painting.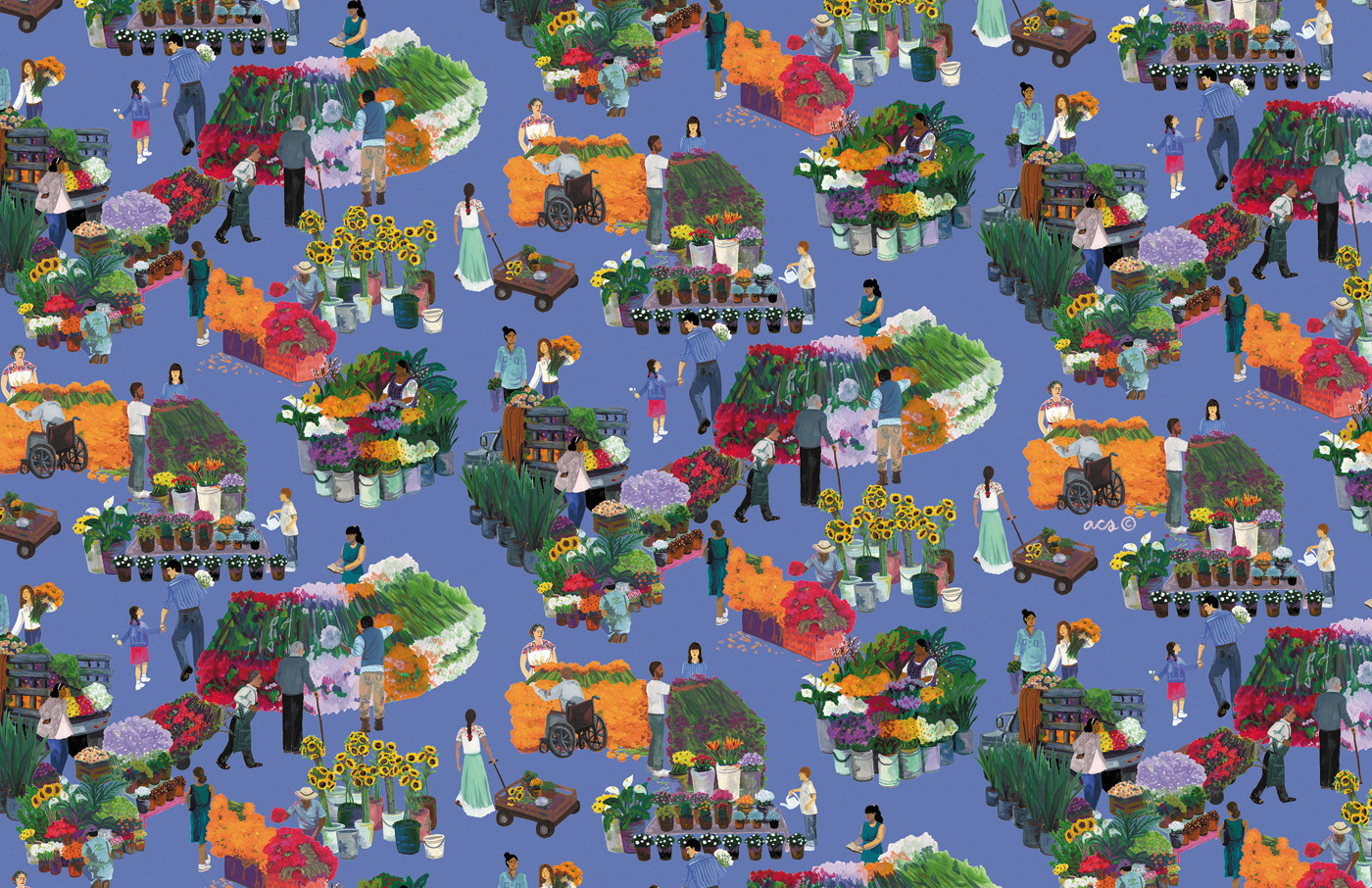 2. Tell us about your aesthetic.
I think I would describe my work as clean. I love simple illustrations that can tell a whole story, but at the same time I like to put so many details in them. I love every single color so I always have a hard time selecting just a couple for one illustration. When it comes to drawing, lines are my favorite thing, playing with the their thickness and creating movement with them.
3. What is your favourite medium and why?
So hard to choose! I had every single medium be my favorite at some point. Right now I really enjoy painting with gouache, I have so much fun working with it and you can use it in so many ways.
4. What is your artistic process like?
First, I do my research of what I want to paint, I like to learn news things and understand what I am painting. After that I do some sketches on my iPad, it is really useful because I can do a lot of them even with color in less time that if I did them on paper. Once I choose the one I like I paint it by hand with gouache and finally the editing part on the computer. So, it is a long process but I enjoy it and always learn from it.
5. Who and/or what inspires your work?
My best memories are from my childhood so I tend to paint those or something related to them. My culture, if there is something Mexico is known for is definitely that, I think it is also important to share what it really is, not the Hollywood version. Nature has always been an inspiration to me, especially the ocean and all its creatures, that was my favorite topic to draw when I was younger. Lately I've been inspired by events that happen in our world like a march, the environment, animals.
6. What role does art play in your life? How does it change the way you view the world?
I don't think there is a better way than to use art as a medium to communicate something, let it be music, movement, visual or literature. It makes us talk about topics we are uncomfortable, sad, angry or happy about; it makes us question, wonder. It is also beautiful and kind of magical to see the world through someone else's lenses.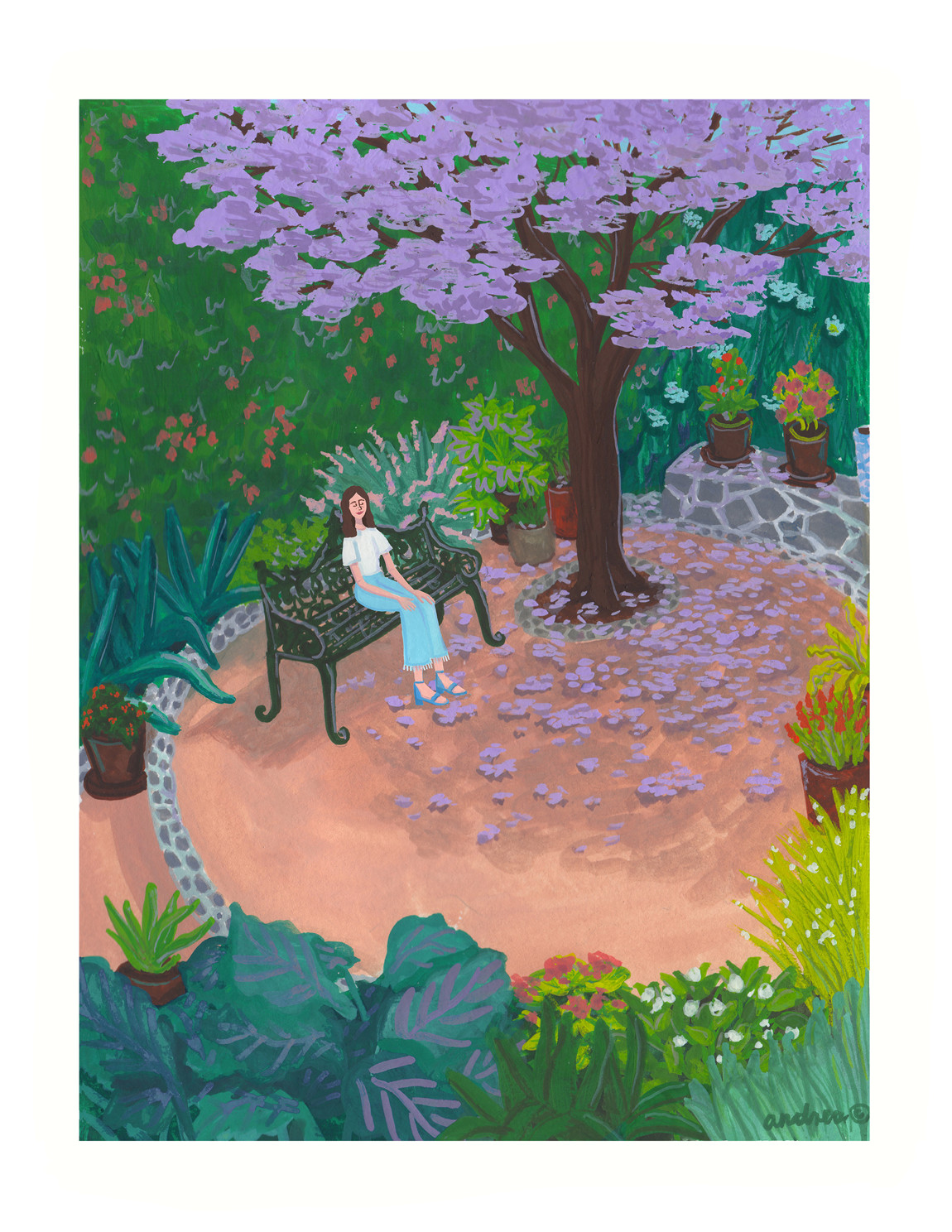 7. Where did you study?
I studied dance at Broadway Dance Center and illustration at the School of Visual Arts, in NYC.
8. Where do you see yourself in five years?
I don't really understand these future questions because anything can happen today, tomorrow or in one year. Life gives us unexpected gifts/challenges and we might take a different direction than originally planned. That's really why I ended up in NYC dancing and painting. So I think just "go wherever the wind takes you". I just know I will be doing something I love.
9. What about in ten?
Continuing doing something that makes me happy and that can inspire and make a change too.
10. What do you hope to achieve with your art?
I really want to use it as an educational tool. Also just to make someone smile or create some kind of reaction to it like a memory or a feeling.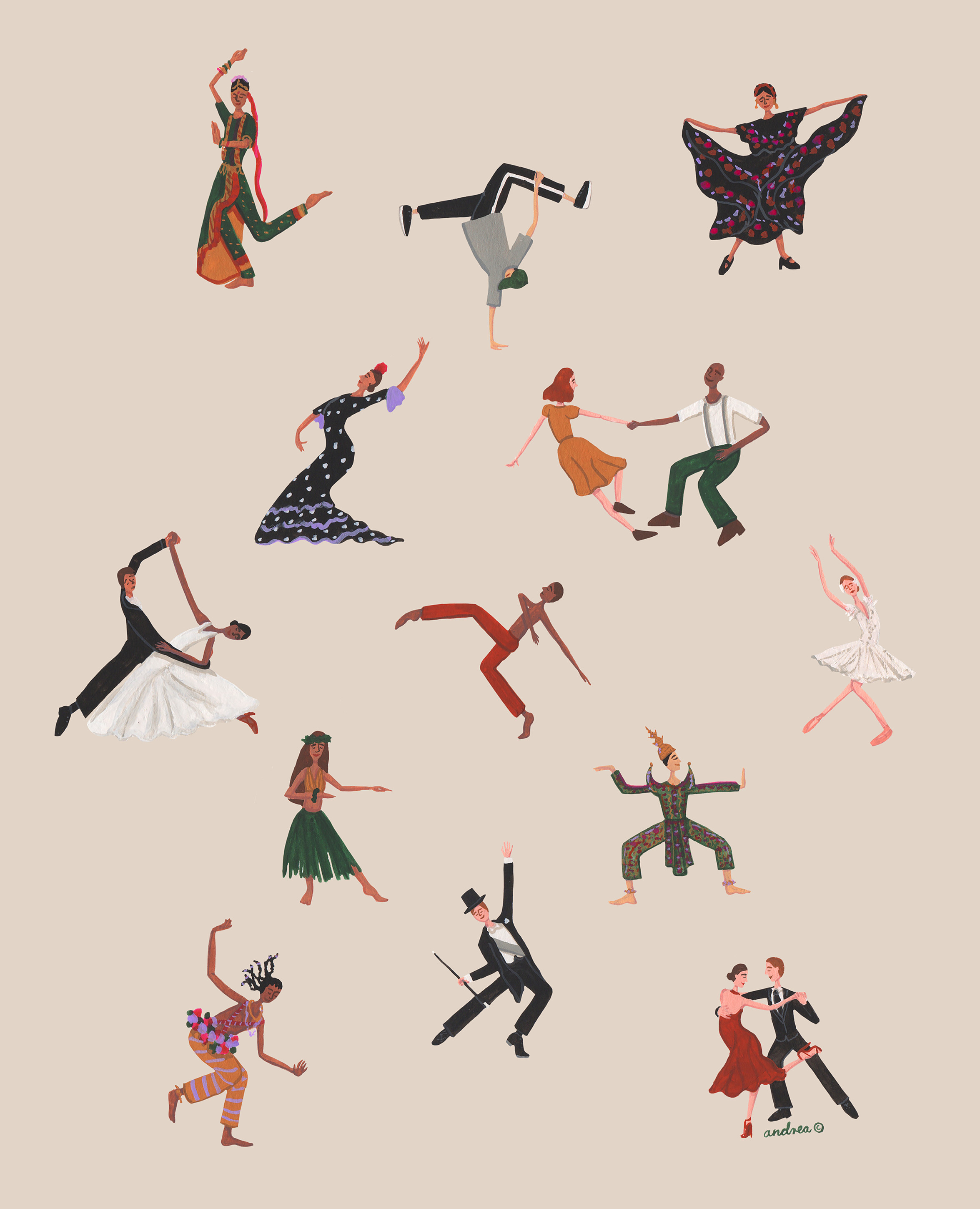 11. Now, tell us a little more about you as a person: what is your favourite food?
I could really become a rabbit, I love vegetables and fruits, but I also love sweet things…
12. Favourite book?
So many! My top three: The Nightingale by Kristin Hannah, Persepolis by Marjane Satrapi and I am really loving Educated by Tara Westover which I haven't finished. I will also add the Harry Potter series (which all of them will count as my top 4 obviously).
13. Favourite genre of music?
Really hard to pick considering I am a dancer, but will say jazz, classical music, and musical theatre would be my favorite ones.
14. What are your hobbies?
Reading, figure skating, love riding bicycles; does Netflix count as hobby?
15. If you weren't an artist, what would you be?
I've always been very concerned about the environment and animals, so I think maybe environmental engineering or I would have loved to be a marine biologist.