Instagram:
@andrea.vaduva
Facebook:
www.facebook.com/VaduvaAndrea
Dribbble:
www.dribbble.com/andreavaduva
Behance:
www.behance.net/AndreaVaduvaGraphic
Website:
www.andreavaduva.com
1. What's your story? Where are you from?
Hi, I'm a Visual designer and Illustrator from Aprilia, near Rome. Since I have memory, I have always drawn, even when I did not have to, for example while doing my school tests.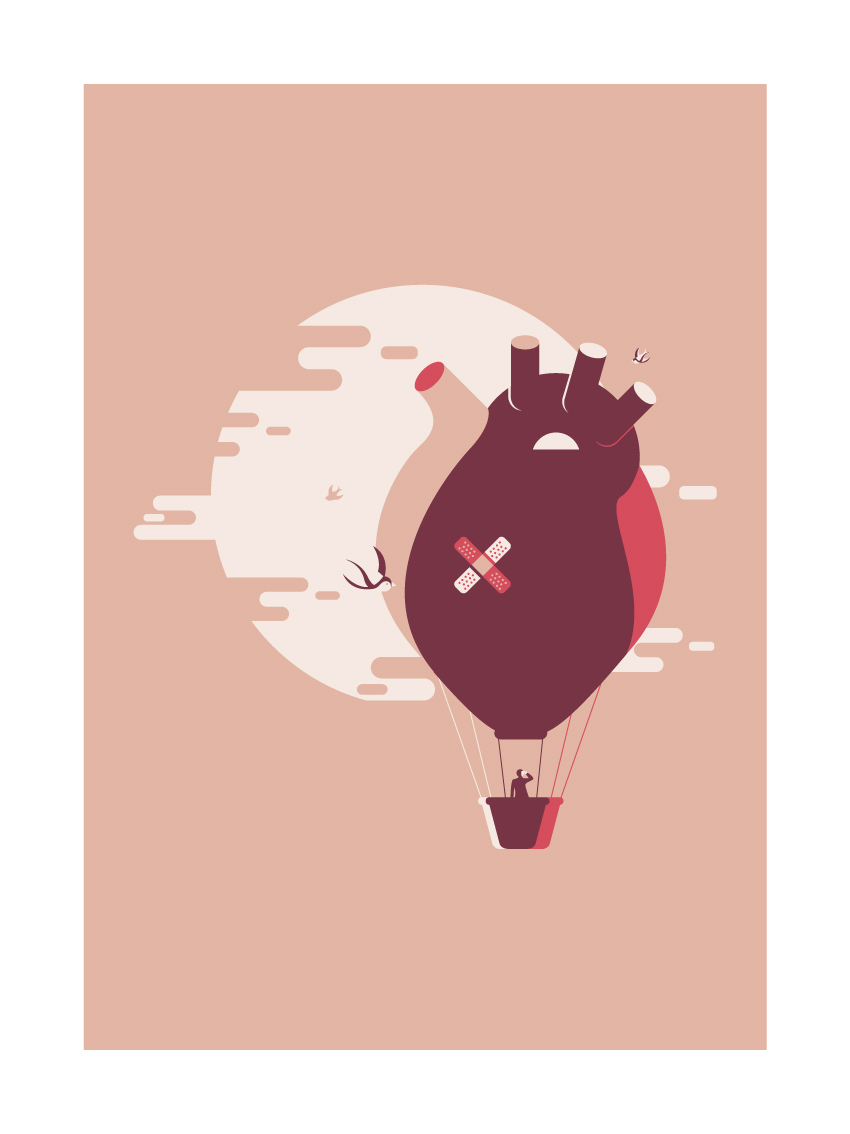 2. Tell us about your aesthetic.
I love colors, love to play with them and create palettes with a maximum of 4 - 5 colors. I'm mostly a vector artist, but I like to try to draw with any style.
3. What is your favourite medium and why?
I love the cleansing of the lines, the definite shapes, so the vector is my erotic world in digital.
4. What is your artistic process like?
I love to throw down some sketch on paper before starting to digitize my drawings. Usually my sketches are horrible, confused, indefinite and really unclear. Fortunately, Adobe Illustrator saves me later
5. Who and/or what inspires your work?
I love to be inspired by the pictures, the situations surrounding me and the words. I love words.
6. What role does art play in your life? How does it change the way you view the world?
Art for me is really a part of me, it's a funny part of me. By now I live and I see, basically my work more than art, in anything around me. I'm critical of color palettes, layout etc even when situations are not at all workable, maybe it's just a walk on a boulevard in town, but I can find that horrible color that does not make sense in that context. The people around, tell me to start being a bit less taken from work.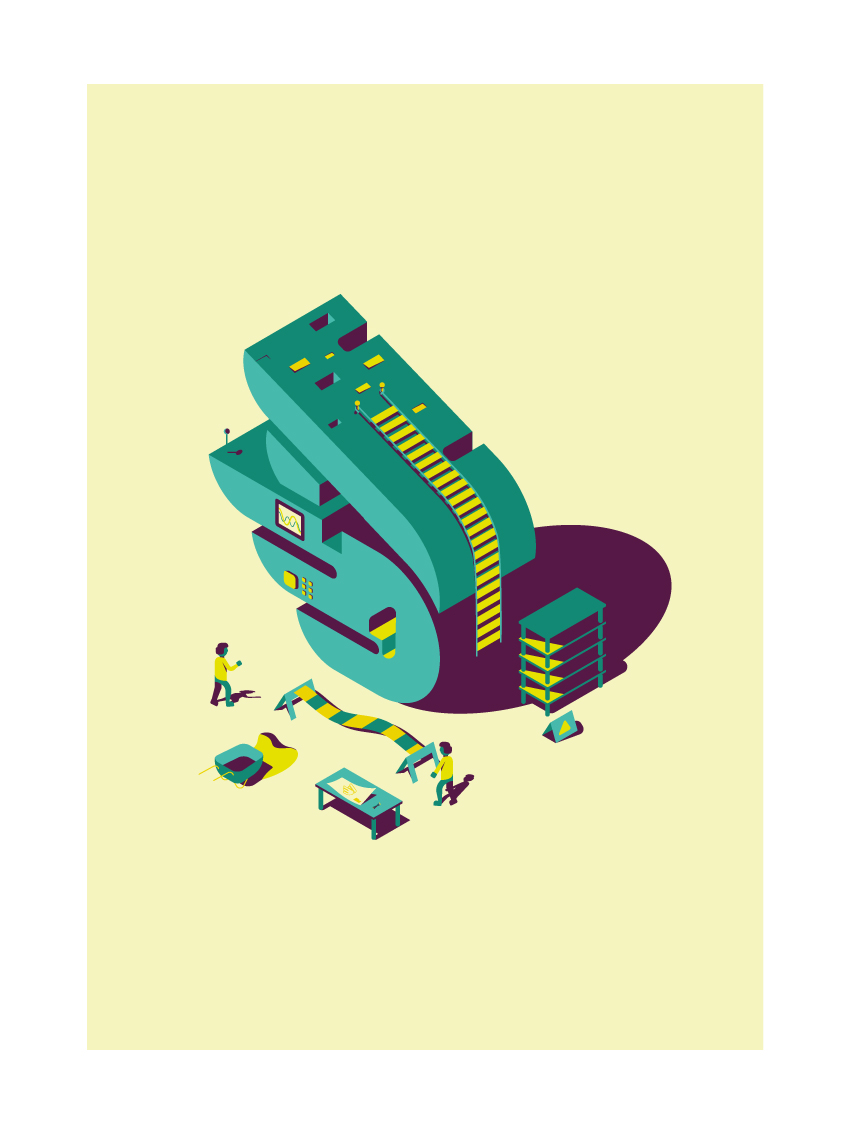 7. Where did you study?
I've been bored for 5 years at an electronics and telecommunications school. I tried to do the test to get into the design college, but unfortunately I was not chosen. So I did not accept this and I started studying alone, having experience, making so many mistakes and getting me more criticism than compliments.
8. Where do you see yourself in five years?
I always aim for short-term goals, my life has changed so much in the last two years, that thinking of where I will be in 5 years might make me think of being the first digital artist on Mars.
9. What about in ten?
In 10 years I would like to begin to give back what I have received, help, how I was helped, grow up, motivate, be a reference point, as I have, for somebody.
10. What do you hope to achieve with your art?
I hope my work is like, if people like it, I hope so much to convey something.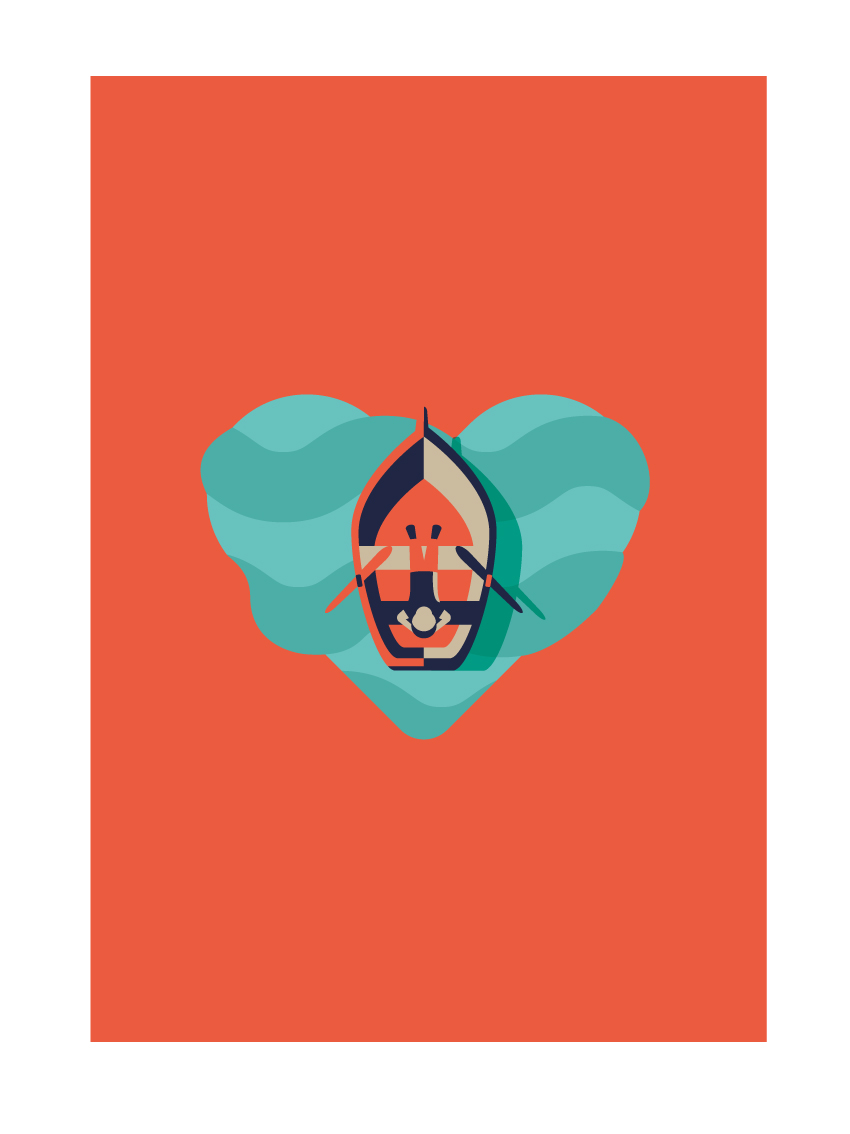 11. Now, tell us a little more about you as a person: what is your favourite food?
I'm a gourmet, I love to eat and try everything. Almost everything, the vegetables do not eat so much. I'm actually still a child not only because I've never stopped drawing but also because I do not like the vegetables
12. Favourite book?
Purple Cow - Seth Godin. One of the most amazing books I have ever read
13. Favourite genre of music?
Hip hop, some famous dj and Rap.
14. What are your hobbies?
I love playing soccer, staying with friends and seeing so many so many movies
15. If you weren't an artist, what would you be?
I would have liked to become a chef. But I do not like vegetables.