Instagram:
@angel_rosechen
Tumblr:
rosechen.tumblr.com
Facebook:
www.facebook.com/rosechen9013
1. What's your story? Where are you from?
Hello, I'm Rose Chen. I am just fresh out of university and work as an in-house illustrator in a publisher in Taiwan now. I'm enthusiastic about painting since I was young. In my university life, I majored in commercial design. But this kind of profession is a little different from illustration. After I knew I had the chance to be an exchange student in Europe to improve my illustration skills, I was so glad and spent my last year of university in Switzerland and complete my graduate project there.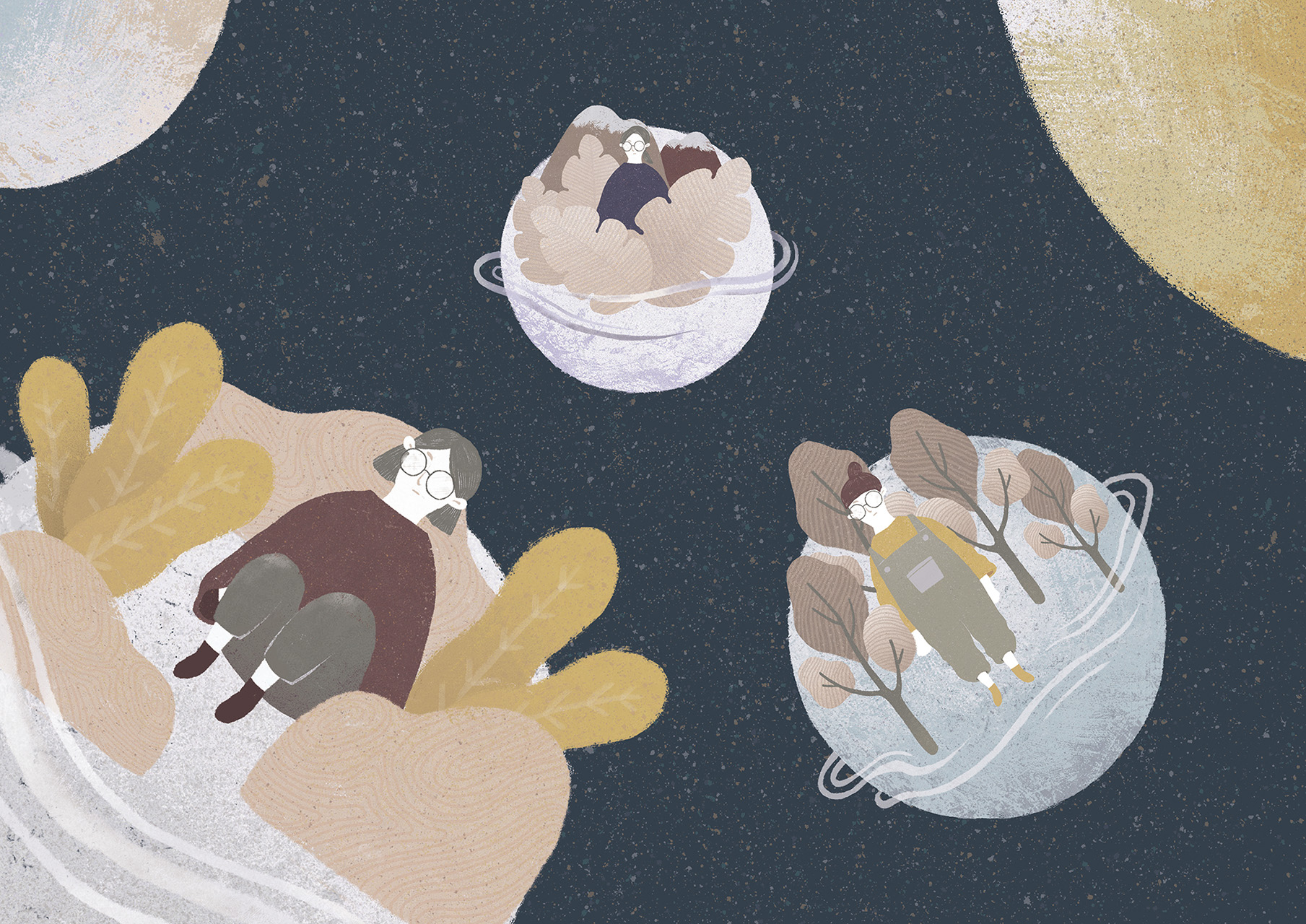 2. Tell us about your aesthetic.
In my painting, I would like to build a new world, and the world belongs to me, it is always related to my daily life and experiences. Sometimes, I like to create things that are different from a realistic life.
3. What is your favourite medium and why?
The mediums I love are pencils, color pencils, acrylics, and computer graphics. Most of my works are currently created by computer graphics. I always like to combine some hand-painted textures in digital media. But I like to try something new, so I will try different mediums at different times.
4. What is your artistic process like?
When some ideas occur to me, I will write down some key points in my notebook. After that, I start by drawing a draft in a small size and then think about the atmosphere I want to convey and decide on the overall color.
5. Who and/or what inspires your work?
In the beginning, I liked to paint because I like to watch comics, so I started to learn by myself and then imitated my favorite cartoonist style. Especially in university, my painting style started to change because of seeing more and more artworks. After visiting the original painting exhibition of the French famous illustrator - Rébecca Dautremer in my sophomore year, I was deeply affected. I am fascinated by Rébecca Dautremer's delicate handling of the details in her paintings and also hope that I can create images that are full of stories and details.
6. What role does art play in your life? How does it change the way you view the world?
For me, art is like my best friend that is inside my mind. I always like to talk with this special friend through painting. Art is a way to relieve my stress. Also, I try to transform my inner feelings and daily experiences into images.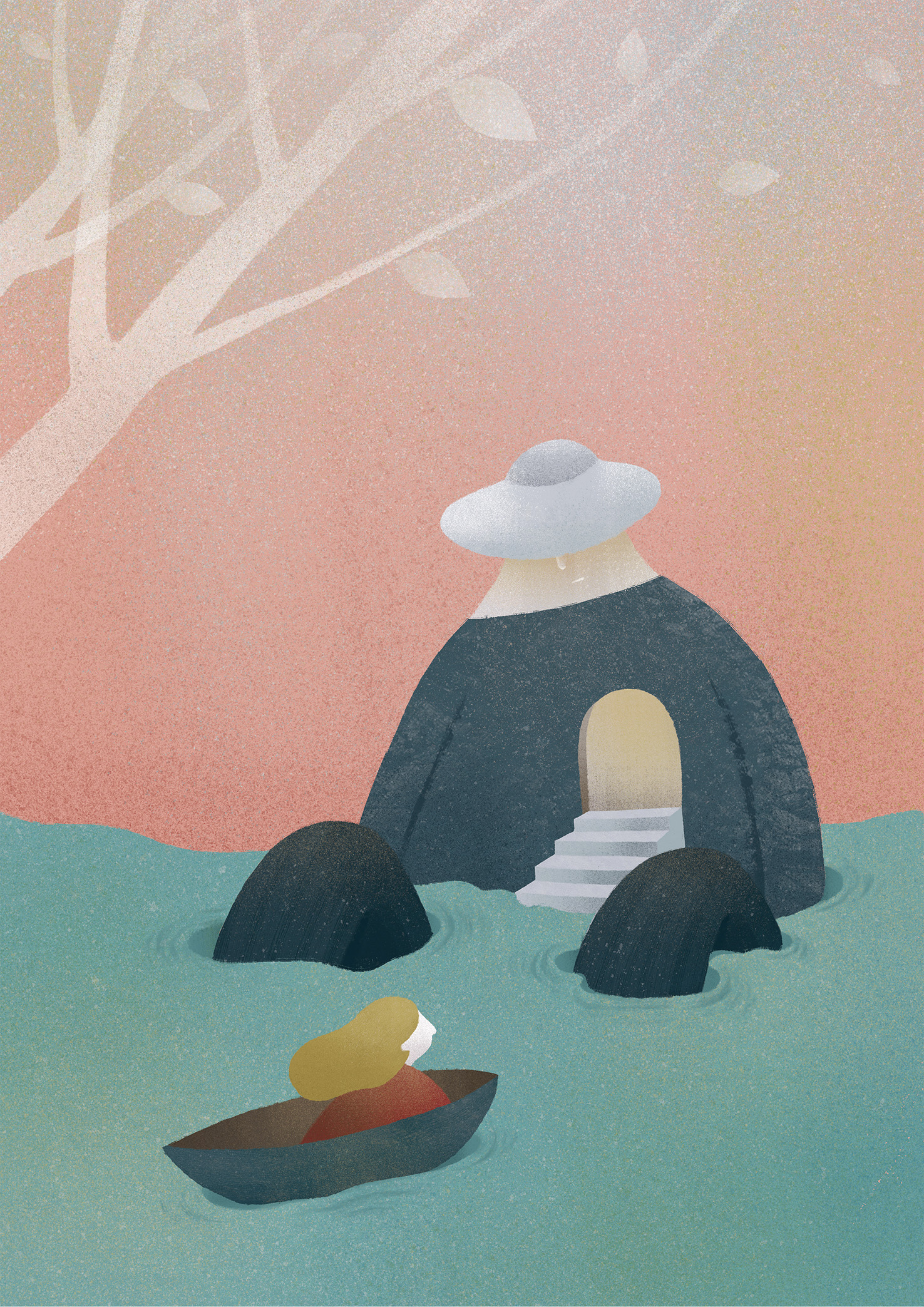 7. Where did you study?
My major is commercial design at Ming Chuan University in Taiwan. In my last year of university, I studied at École Professionnelle des Arts Contemporains in Switzerland.
8. Where do you see yourself in five years?
I hope I can be an illustrator who has a strong painting style and my works can touch people.
9. What about in ten?
I hope I can have my own studio and do what I love to do in freedom. Also, I will carry on a simple, ordinary but satisfying life with people I love in ten years.
10. What do you hope to achieve with your art?
I hope that I can continue to create new things sincerely. If I can bring a little touch or a little emotional resonance to the readers, it will be the happiest thing for me to keep painting.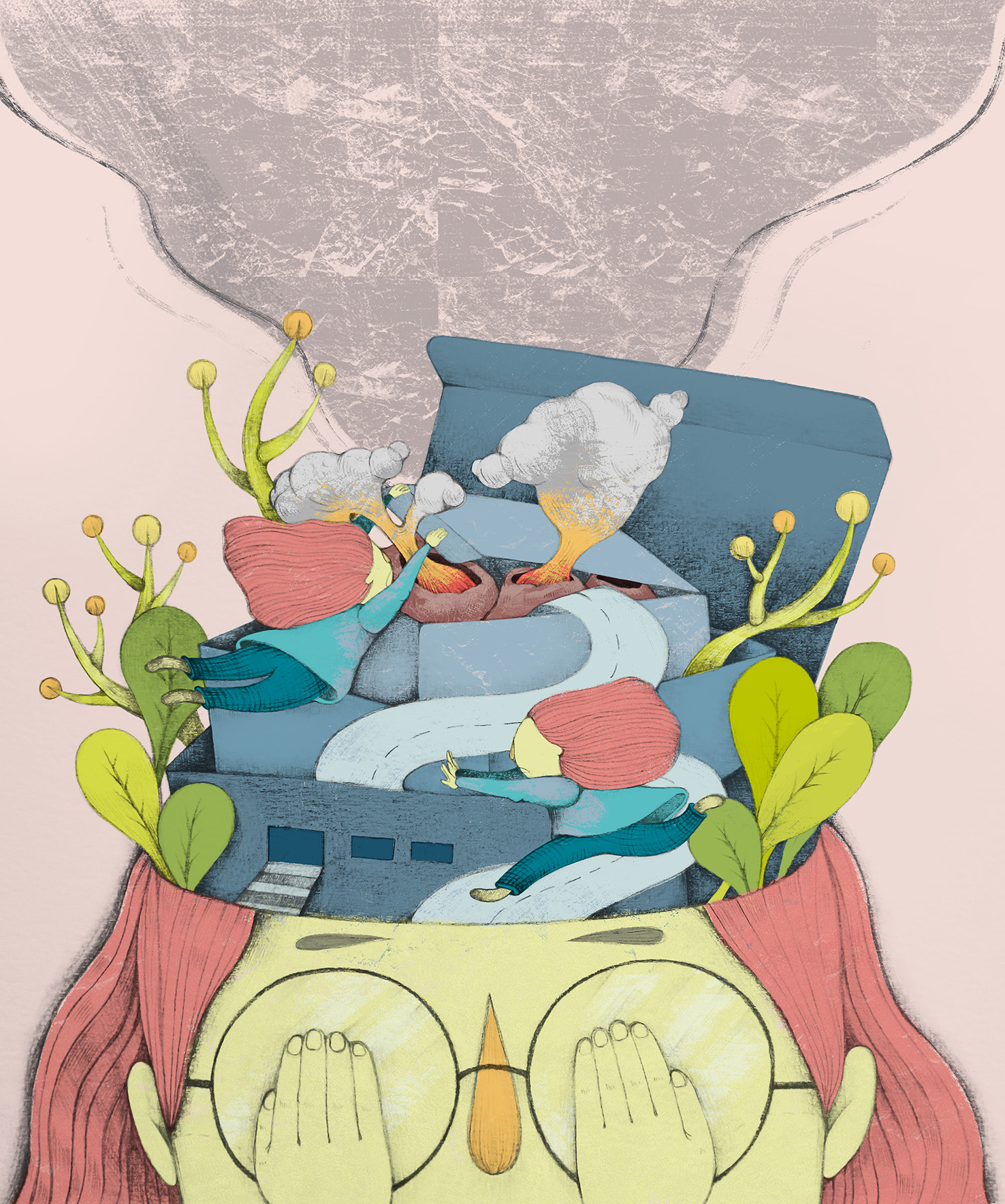 11. Now, tell us a little more about you as a person: what is your favourite food?
I like eating, so I love anything delicious and sweets!
12. Favourite book?
It is really a difficult question for me, recently, I read picture books more often than other types of books. And there is a book I read recently and I am really in love with this book called Jane, the Fox, and Me.
13. Favourite genre of music?
I didn't do a lot of research on the genres of music, but I prefer lyrical music.
14. What are your hobbies?
Eating, reading, watching dramas and painting.
15. If you weren't an artist, what would you be?
To be honest, I realized that I really like to paint since I was young. So I am more or less related to the artistic field even if I don't get to know about art from beginning to end. If I didn't step into the artistic field, I think I might be a character who has no direction and goal so far and is still exploring my expertise.