Instagram:
@angelaefeka
Facebook:
www.facebook.com/angelaefeka
1. What's your story? Where are you from?
Hello! My name is Ángela. I`m from Salamanca (Spain). I have been studying arts since many years ago, however my interest was not illustration until two or three years ago. I have worked before with photography and video, and I believed it was my future. Fortunately I discovered the illustration and comic as a work. Actually I make works alone and also some projects with friends, in collective self-publishes or illustrations. I enjoy drawing and I hope that someday it will be my job.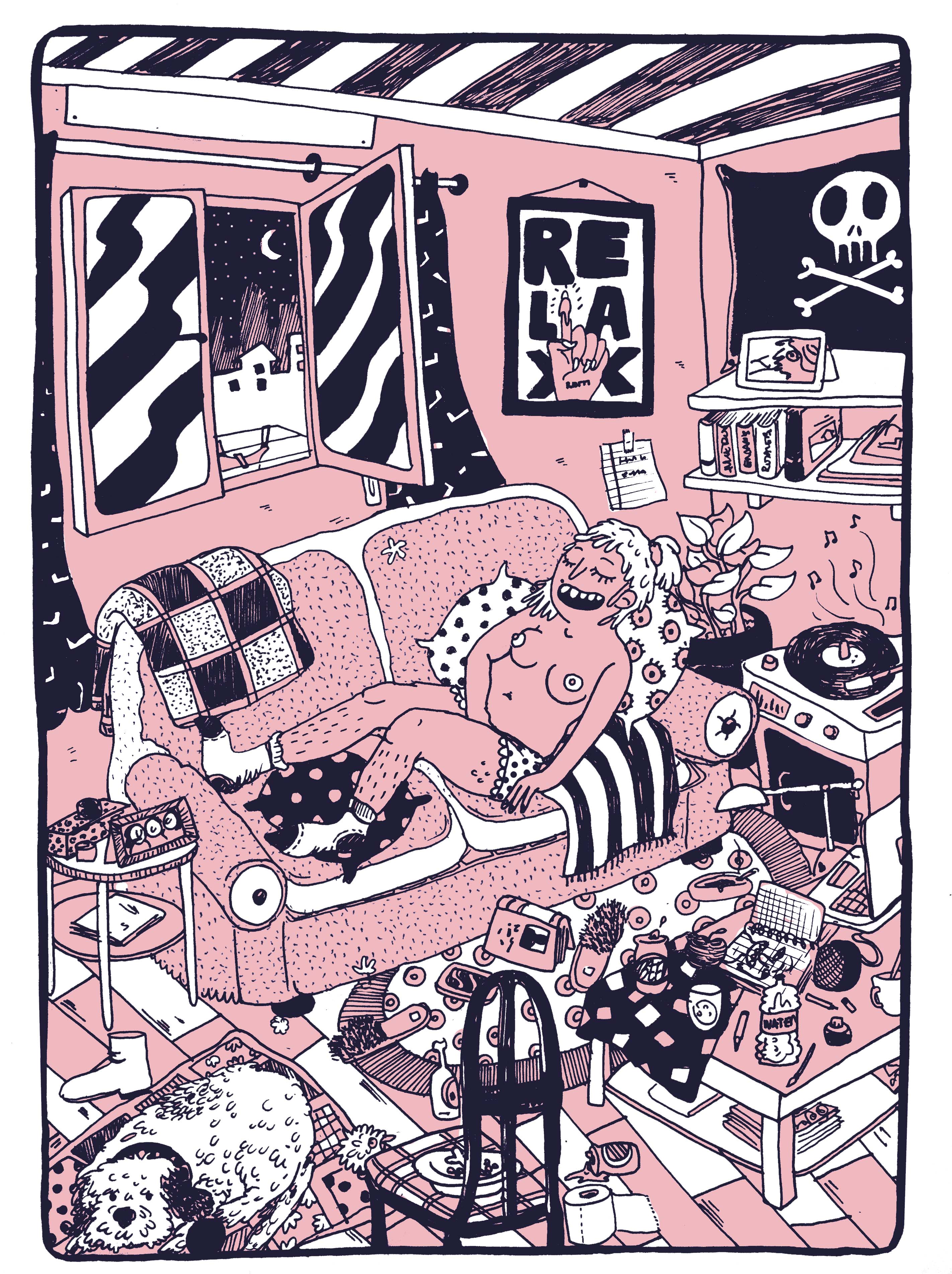 2. Tell us about your aesthetic.
I think that my aesthetic is perhaps the fusion of my main referents. On the one hand, an "underground" bizarre and recharged aesthetic. On the other hand a classic cartoon comic aesthetic. For that reason I really think that my work have a few of all what I see and I like it.
3. What is your favourite medium and why?
I think that I don`t have a favourite medium. I work with pens, markers, ink, digital… Even sometimes I use gouache or watercolour, but I am really lazy for this. However something that i usually do is screenprinting, a lot of my work is made for these (limited editions of self-publishes and posters), it`s very funny for me, also with this I can choose papers, colours, formats, sizes… for my work.
4. What is your artistic process like?
My artistic process is often the same. The first I do is a fast draw of my principal idea, to see the composition and design. Then I make this cleaner and tidier. Finally I digitalize the illustration with the computer. Although sometimes, my drawings, comes out of fast sketches that I make in any paper, or any table…. In that case I don`t have not a thinking process. I don´t know that is more effective for me yet.
5. Who and/or what inspires your work?
My illustrations are inspired in the daily life. Something that I happen, things that someone tells me, or something funny that I see. Things that I think, that I would change or that I want be.
6. What role does art play in your life? How does it change the way you view the world?
I guess that is constant in my life. You spend the day translating the things what happens to you in drawings. Discovering new artists that change your vision about your work. Thinking of new techniques, aesthetics, changes. You know people or friends throught art, and a lot of times you don´t want to stop speaking about what will be the next.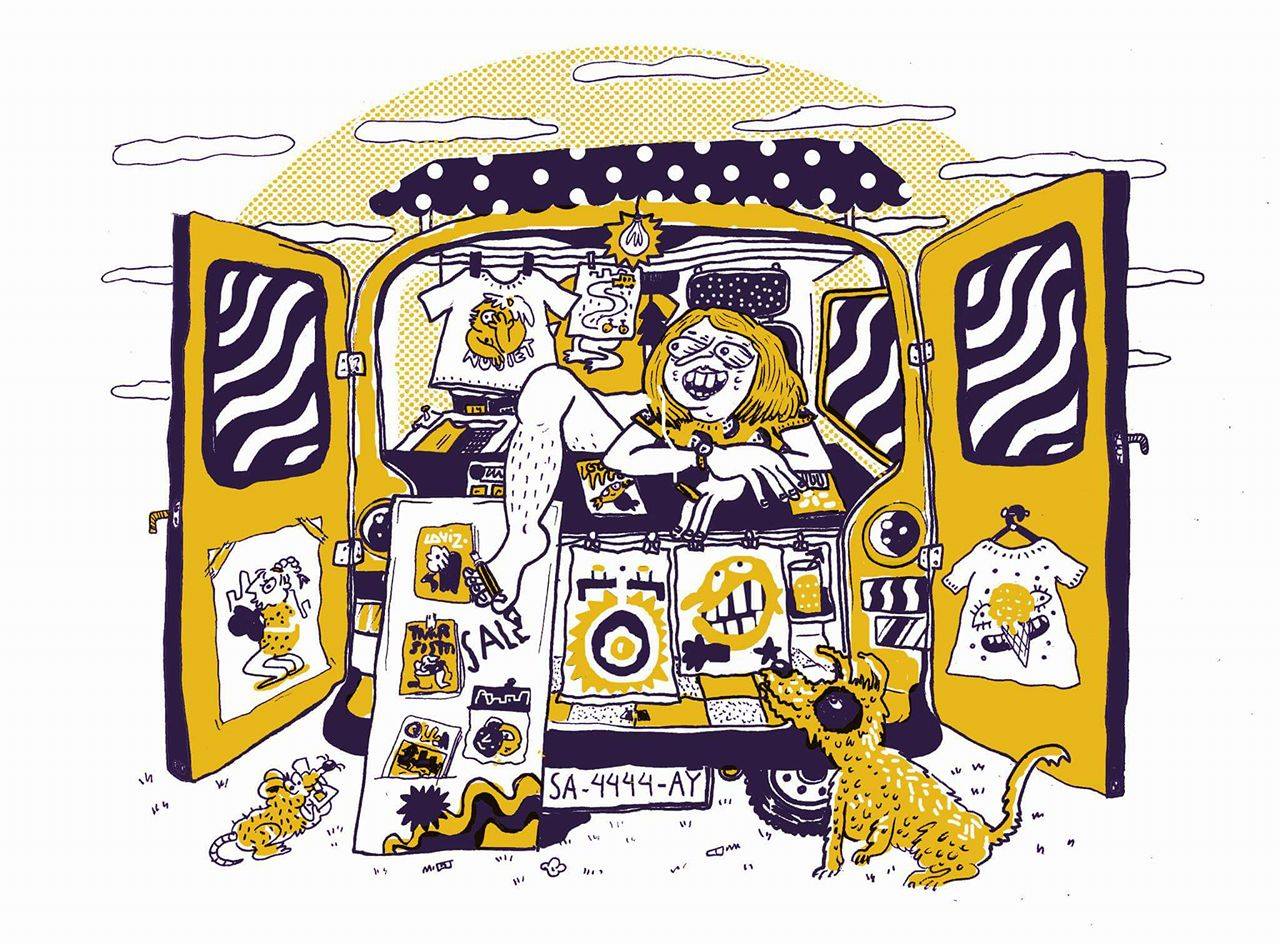 7. Where did you study?
Finished my studies in Arts last year, at Cuenca`s University.
8. Where do you see yourself in five years? Working in an agency?
I don´t know. I hope that drawing, with a study where to make things, with a lot of projects… and these as my job. It would be great, but I don't´know, I wish to be lucky.
9. What about in ten?
The same. But I hope that happen before.
10. What do you hope to achieve with your art?
Connect with other people, and make laugh. I believe.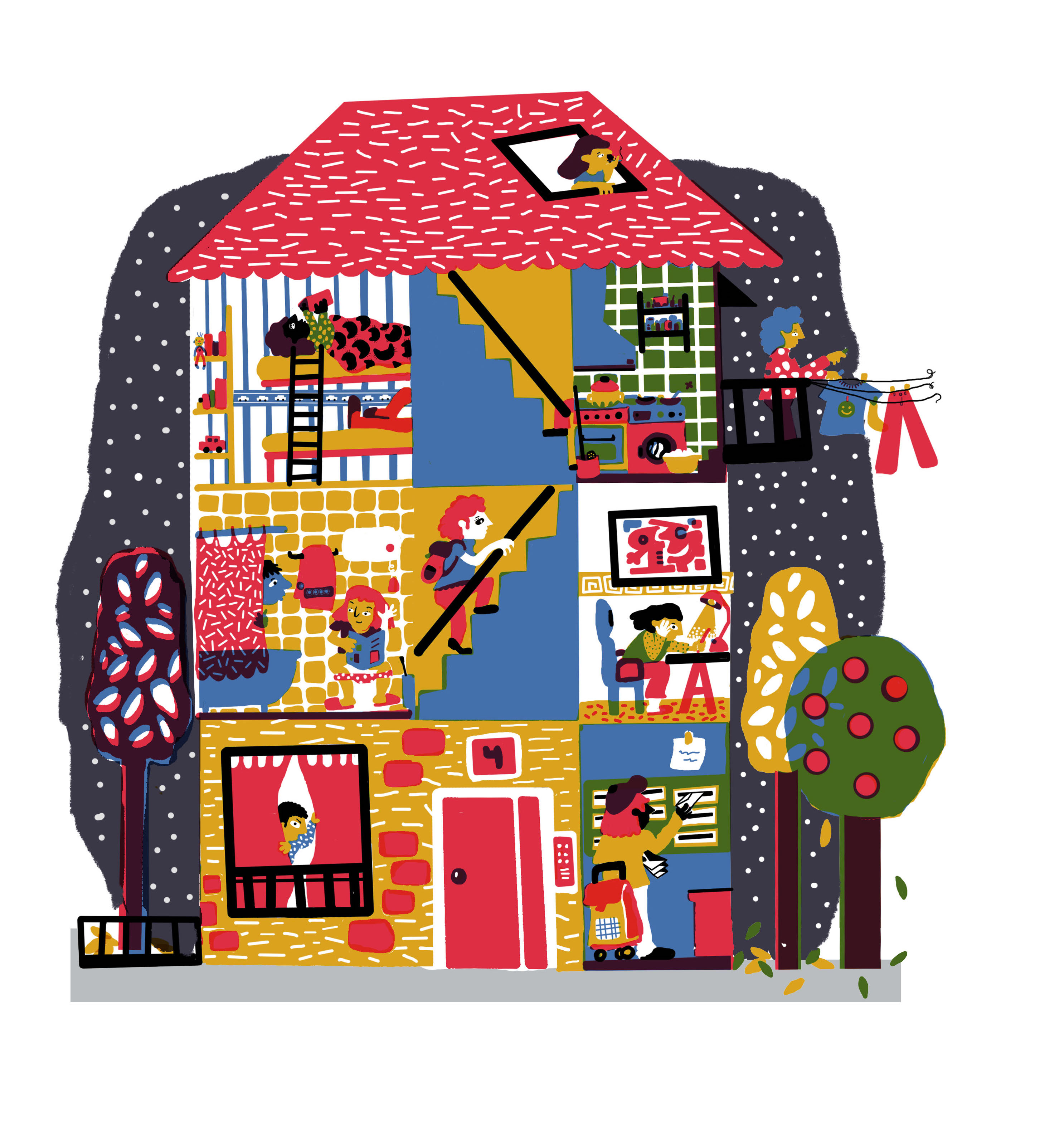 11. Now, tell us a little more about you as a person: what is your favourite food?
Patatas meneás and of course pizza.
12. Favourite book?
Not my favourite book, but recently I bought the compilation of Julie Doucet`s comics. I can read it again and again. It´s very funny.
13. Favourite genre of music?
Punk. Ska. And more things.
14. What are your hobbies?
I like travelling, eating. The photography, the music….
15. If you weren't an artist, what would you be?
I don`t know, maybe hippie.