Instagram:
@angelgerardo_
Linkedin:
www.linkedin.com/in/angelgerardoart
Website:
www.angelgerardo.com
1. What's your story? Where are you from?
I grew up in the wild forests of Alaska and northern Michigan. Much of my heart remains. I've lived in the desert of Phoenix, AZ with my partner, daughter, son and dog for many years. I do love our saguaros, desert plants and hiking preserves, but still try to visit lush forests often. Something about the clean air, chirping birds, the moss, the smell of composting forest floor… oh, it all feels like home.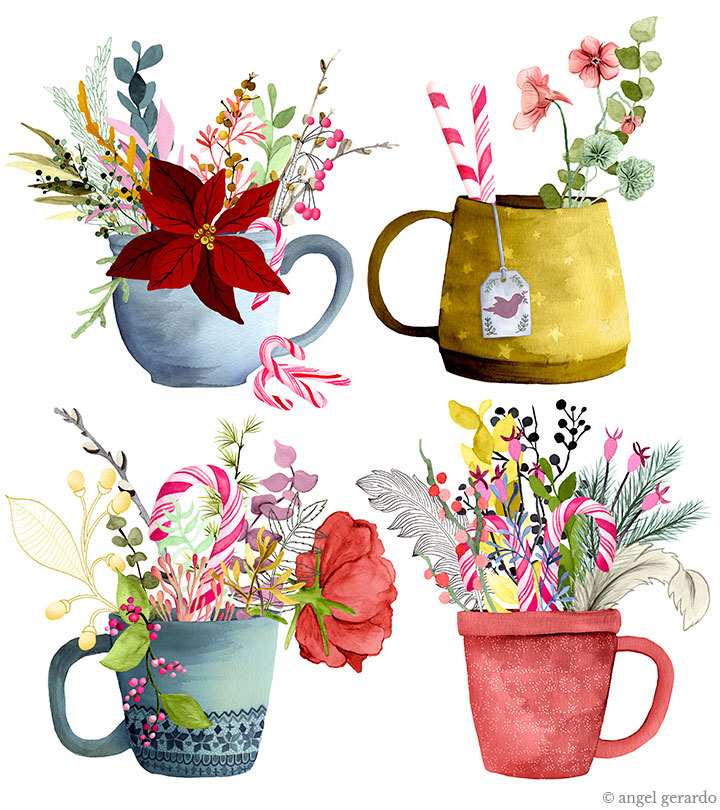 2. Tell us about your aesthetic.
Nature enthusiast, full of wanderlust. Clean, detailed work forever inspired by Mother Nature. Dreamer. Realist.
3. What is your favourite medium and why?
I love gouache. Easily manipulated, it can be as transparent or opaque as I like. I've included a work in progress because I recently made a switch to color. Before late July 2016, I used gouache to paint primarily in tints, shades and tones of blue and gray. This made it easy for me to isolate and color digitally in Photoshop. Thankfully and happily I've learned to trust my color instincts and use the full spectrum while painting now.
4. What is your artistic process like?
Usually - research, sketch, paint, scan, assemble. Add caffeine as needed.
5. Who and/or what inspires your work?
The *spark* usually comes after I've started putting paint to paper. Two or three good strokes will usually lead to more. I have trouble keeping the fire lit if I am interrupted a lot, so I tend to work best without too many distractions. This is new as I've become older…. there was a time when I needed 20 things going on at once to thrive! That said, Mother Nature is an endless well of energy and stimulation. I try to soak it all in. The way light hits the top of the long grass, the buzz of that darn mosquito, smelling flowers on the breeze without seeing them, dusty hugs from my friend's chickens, sucking the sweet nectar out of clover with my kids. If I am ever really stuck, I close my eyes and try to remember.
6. What role does art play in your life? How does it change the way you view the world?
Art has always been part of my life and has changed roles through the years. As a child, it was my escape. As a young adult, art was an adventure! In this season of life, art deeply connects me with others and quiets my mind, while also paying some bills!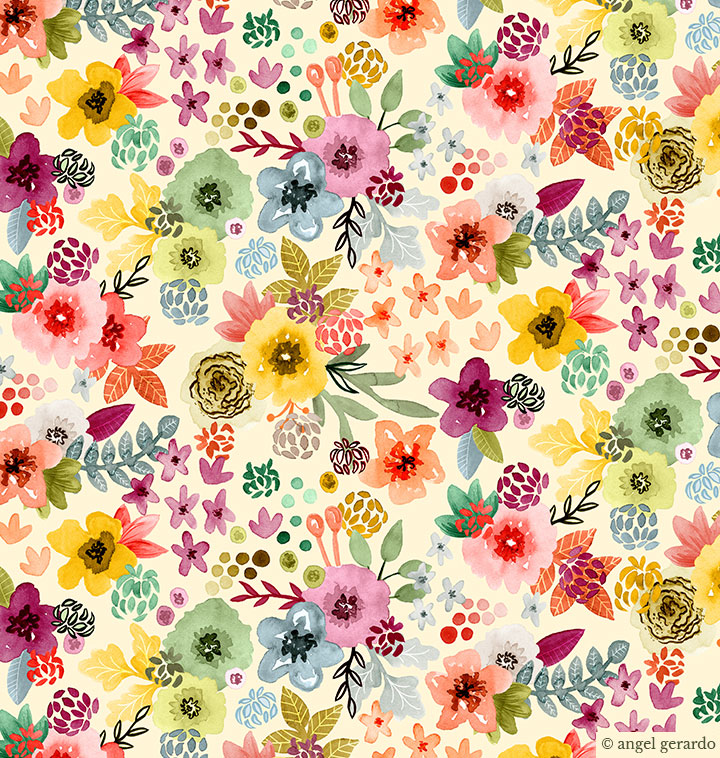 7. Where did you study?
I attended the Art Institute of Phoenix for Interior Design for a couple years. This was long before I figured out I could actually just be an artist. I probably should have realized this back then, when I was hanging out with all the illustration and animation people. Ah, hindsight.
8. Where do you see yourself in five years? Working in an agency?
I am currently with an agency, Brenda Manley Designs. In five years, I hope my work is on products all over the world. In five years, my daughter will have graduated college and I'll probably be visiting her at her illustration desk! I try not to plan too far ahead, as I've learned there are many twists and turns around the bend. I do hope to travel a bit and have a couple chicken pets within the next five years though.
9. What about in ten?
My son will have graduated high school and probably started college. Goodness, ten years… hmmm. I still see chickens. And hopefully my work is still fulfilling, desired and being seen.
10. What do you hope to achieve with your art?
Smiles, growth, communication and paying the bills.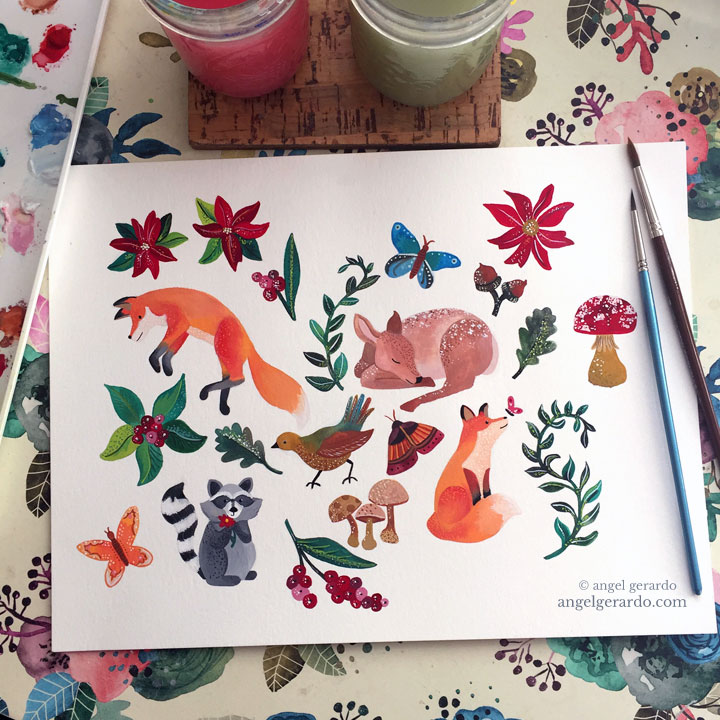 11. Now, tell us a little more about you as a person: what is your favourite food?
Wild raspberries and rose hips.
12. Favourite book?
The Signature of All Things by Elizabeth Gilbert, East of Eden by John Steinbeck and anything Calvin and Hobbes by Bill Watterson
13. Favourite genre of music?
Pretty much any genre, depending on the mood. If it gives me goosebumps, makes me tap my foot or shake my hips - I'm in.
14. What are your hobbies?
Lately, singing to the Hamilton and Moana soundtracks with my family. Hiking anywhere. I'm a total nerd about art history and architecture and fall down the rabbit hole often. Outdoor photography, especially of plants. Although not a hobby, being an effective advocate for our son with Autism does take up a fair amount of my time.
15. If you weren't an artist, what would you be?
Creative botanist.