Instagram:
@angelicagerosa
Behance:
www.behance.net/angelicagerosa
1. What's your story? Where are you from?
I' m a paper-lover, a serial collector of stuff, a collage addicted and designer. I was born in Florence where I studied until the high school, then I worked for many years as a restorer in an artisan Florentine atelier. This was my first work and a great experience! Now I live and work in Milan.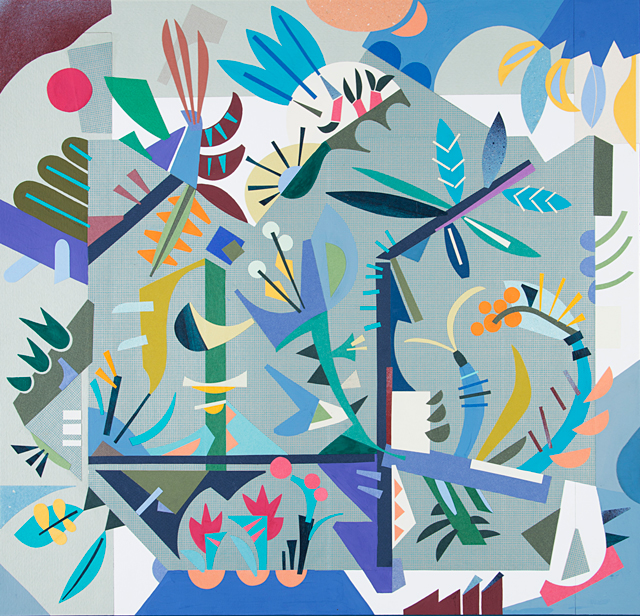 2. Tell us about your aesthetic.
I guess I have somehow in mind an idea of classical aesthetic, which I constantly translate in my style. But I' m not sure, maybe I just combine different aesthetics! I always care about shapes, chromatic adjustment and composition.
3. What is your favourite medium and why?
I like to work with different media and I explore the combination of material and medium so they're occasionally made in a mixed technique using cardboard, painting (acrylic, watercolor, tempera and oil), stencil and paper cutting. I don' t feel boundaries between techniques and materials.
4. What is your artistic process like?
I think my process is very instinctive. Usually, it works like this: I have an idea and I visualize it. I decide which medium can be the best for the project and I start. Sometimes I change my mind during the realisation, as things are never precisely as I imagined them and the more I get confident with the project, then more I' m flexible and open to changes and improvements. I' m very ordered and try to make the process disciplined, but still, I don' t like the idea of something determined from the beginning…I also have to follow my feelings! Therefor The process can be long as I try to follow the natural evolution of things, looking for a balance of the elements
5. Who and/or what inspires your work?
I' m inspired by ornamental and geometric design, botanical illustration, tapestry and ancient carpets, abstract artists, landscape photos, random stuff and by every image that moves my imagination. I'm also in love with the work of Kandinsky, Matisse and Shirley Jaffe.
6. What role does art play in your life? How does it change the way you view the world?
To me, it's just the way to make sense. I like to have my mind focused on my projects, keep my internal dialogue operative and don' t feel the time. Mostly I have fun making project.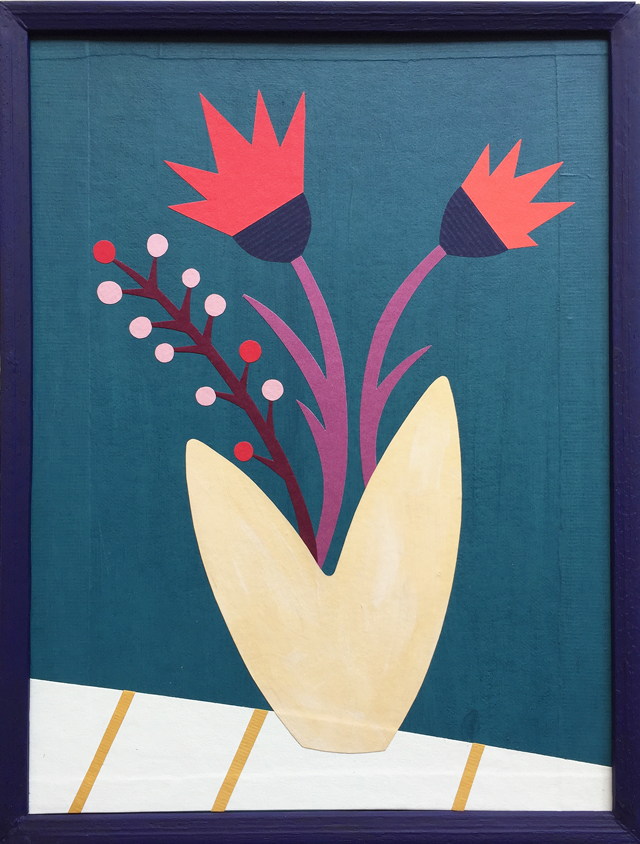 7. Where did you study?
After my training as a restorer (mostly of furniture), I attended LISAA, l' Institut Supérieur des Art Appliqués of Paris, Then over the years I made my course of research taking many different classes of collage, illustration and painting in New York (at Cooper Union School), Salzburg, Dresden, Marburg and Barcelona. After that, I attended Mi-Master, a post-graduate course of illustration in Milan.
8. Where do you see yourself in five years?
I hope to be famous and rich!! And yes, I' m looking for an agency to promote my work. Even if sometimes I think I better find a work as an employee with a regular salary!!
9. What about in ten?
Can' t say, recently I'm leaving day by day and for now it' s ok.
10. What do you hope to achieve with your art?
I' m always self-motivated and make a lot of personal projects because I' m enthusiastic about my research but I hope to get more commission and earn more money!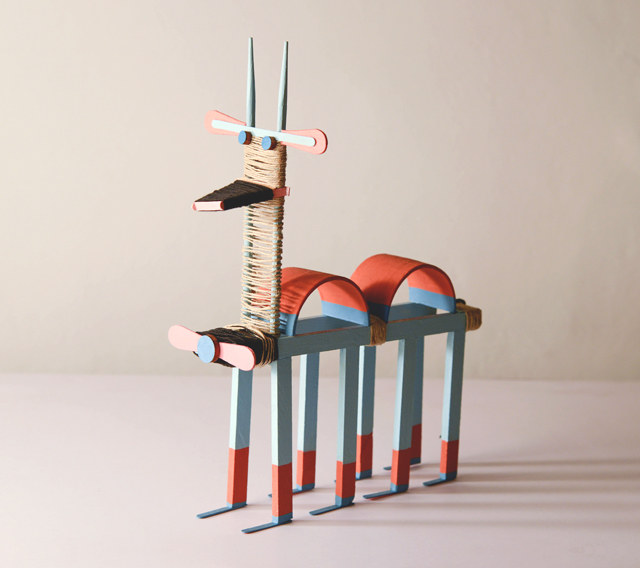 11. Now, tell us a little more about you as a person: what is your favourite food?
Pasta with broccoli (a lot!), or maybe it' s more broccoli with pasta!
12. Favourite book?
All the books of Peter Cameron (especially "the city of your final destination"), Elizabeth Strout, Paul Auster and Dino Buzzati. They all bring me far away in another world!
13. Favourite genre of music?
I listen to everything, a lot of independent radios station.
14. What are your hobbies?
Going around the flea market, fix stuff (especially wooden chairs and frames) and pick blackberry in the countryside, especially with my boyfriend and his dog Nebbia.
15. If you weren't an artist, what would you be?
I would run a stationery shop.