Instagram: @aninatakeff
1. What's your story? Where are you from?
I am Anina Takeff, a German-Bulgarian illustrator and graphic designer based in Berlin and Sofia.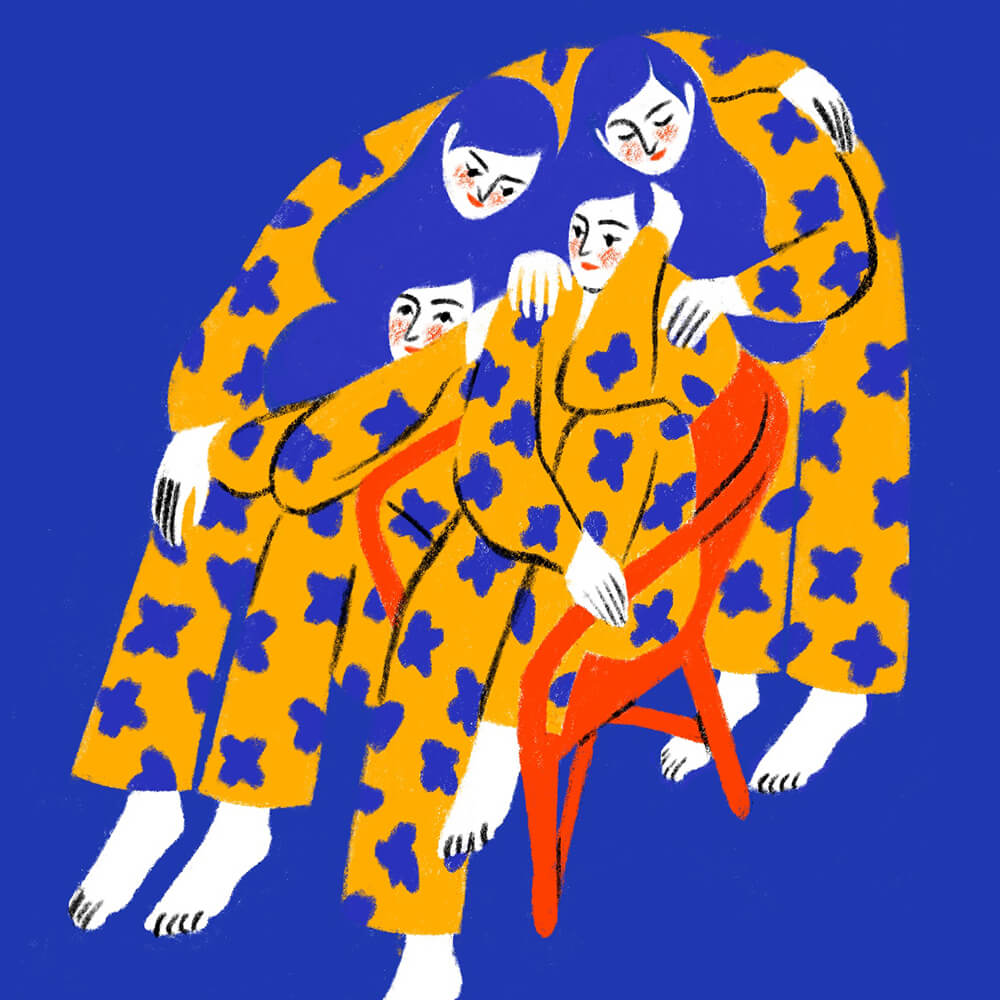 2. Tell us about your aesthetic.
Life is dynamic, it is full of symmetry but also of contrasts which I like showing in my illustrations. I like combining soft and sharp shapes, thin and thick lines and always aiming to add some geometry.
3. What is your favourite medium and why?
I draw on my iPad Pro because it's convenient when traveling which I do a lot. But at some point I wish to dive deep into the analogue world painting with wax pastels, acrylic paint and go crazy with paper cutting.
4. What is your artistic process like?
There is no real beginning and end to the artistic process as I constantly seek for ideas and this is probably the most important part. Once I have an idea, I'd like to illustrate, I start drawing on my iPad Pro in Procreate, choosing a colour palette and finally doing some fine-tuning. Sometimes though I have no idea what I am going to draw, then usually my hands just keep drawing and either I am amazed by the stuff that's coming out or I ban it in a folder on my laptop that's so hidden nobody will ever find it.
5. Who and/or what inspires your work?
Pierre Boncompain, Kenojuak Ashevak and Lee Krasner and so many more. Also travels, architecture, nature, people, music and loads of young illustrators I follow on Pinterest and Instagram. There's nothing more inspiring than seeing good art on your phone every morning when waking up. That's better than caffeine!
6. What role does art play in your life? How does it change the way you view the world?
Art is everything around me, without it life would be dull and boring. Like nature without trees or mountains (of which, fortunately, there are a lot in Bulgaria). Like summer without sunshine. Or a morning without coffee. Art makes me happy because of the act of creation. It makes me process the things I experience in my everyday life, it's like writing a diary. It also makes me notice things others don't, like the shape of a building or the cool, straight lines of a car from the 70s around the corner.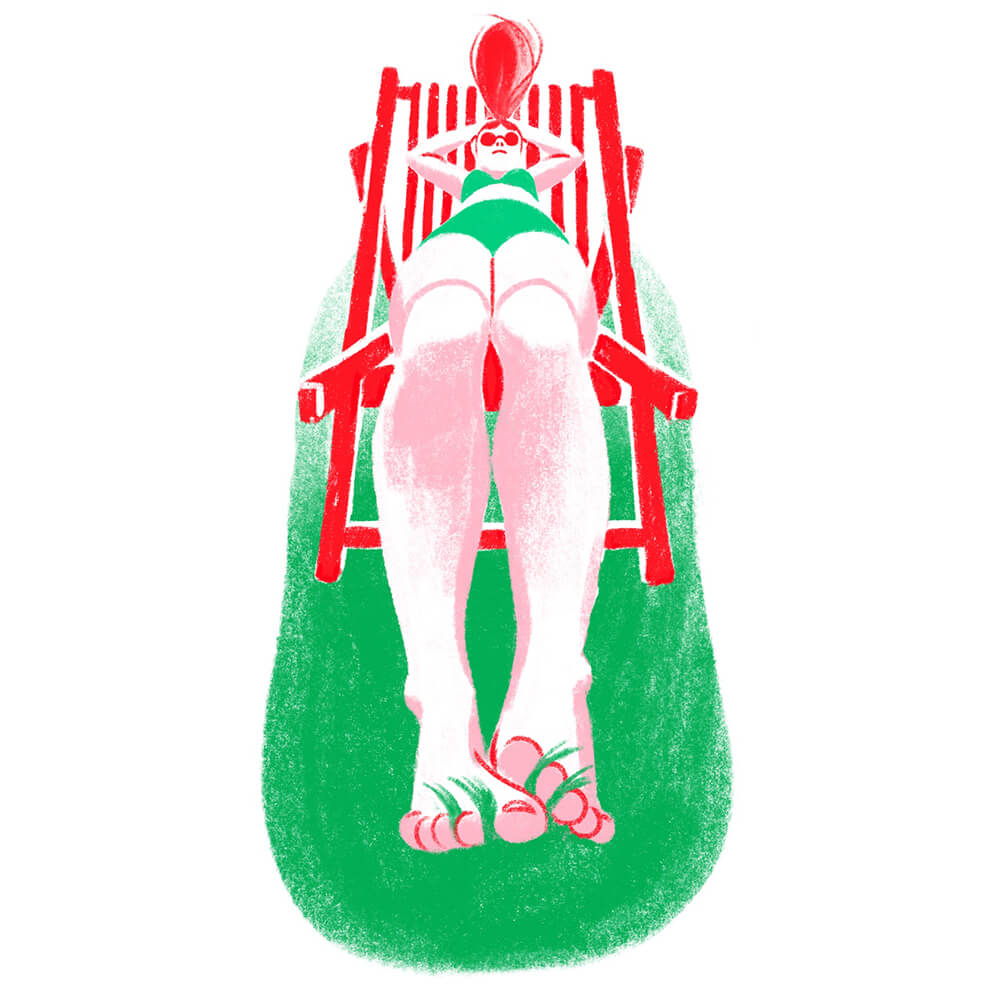 7. Where did you study?
I studied Graphic Design at the New Bulgarian University in Sofia. But probably I have learnt the most from working with design agencies in Berlin. As to illustration, since I remember I was always drawing while the other kids were playing their Game Boys. I never really stopped drawing, but for a long time, neither have I put in more effort. A few years ago I decided to stop uploading personal photos on my Instagram profile and instead only to show my drawings. And I have no idea what triggered this decision but I'm so glad I did!
8. Where do you see yourself in five years?
Having a studio, illustrating a book, doing less digital illustration and more analogue art.
9. What about in ten?
Hopefully still having the studio and being more skilled in analogue art.
10. What do you hope to achieve with your art?
I have this urge to create and draw, like breathing and eating. I love abstracting the shape of a motive from its real shape, make it look a bit different and putting a smile on the viewer's face. But I also want to add a message, to highlight social issues and to make people think.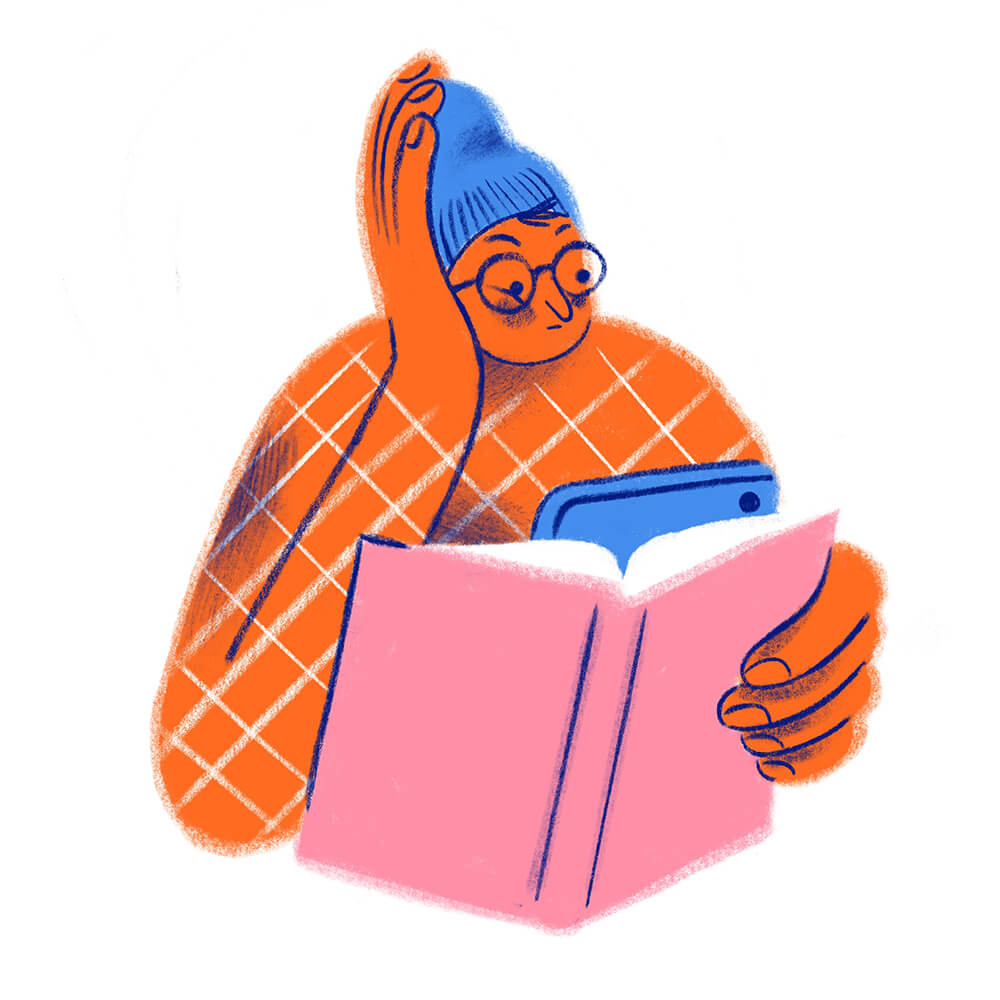 11. Now, tell us a little more about you as a person: what is your favourite food?
Indian and Korean cuisine.
12. Favourite book?
The Unbearable Lightness of Being, Milan Kundera
13. Favourite genre of music?
There are so many! My Spotify playlists are never-ending. But I'd probably choose Jazz and Bossa Nova.
14. What are your hobbies?
Watching french and italian films from the 70s, 80s and 90s. Getting up very early on a Saturday morning and having a walk outside while everyone's still asleep. Cooking – either inventing new recipes or getting the kitchen scales out and following one very meticulously – depending on the mood. Having a walk in the city and entering beautiful big old apartment buildings I am not allowed to. Going to exhibitions on rainy days and having too much coffee and too much pasta afterwards.
15. If you weren't an artist, what would you be?
A (very bad but happy) cook