Instagram:
@ankegladnick
Twitter:
@ankegladnick
Tumblr:
www.ankegladnick.tumblr.com
Website:
www.ankegladnick.com
1. What's your story? Where are you from?
My name is Anke Gladnick. Originally from Goleta, California up until my first year in city college, I now live in Portland Oregon as a student. I'm graduating in spring of 2018, so in reality, my story as an illustrator is just beginning.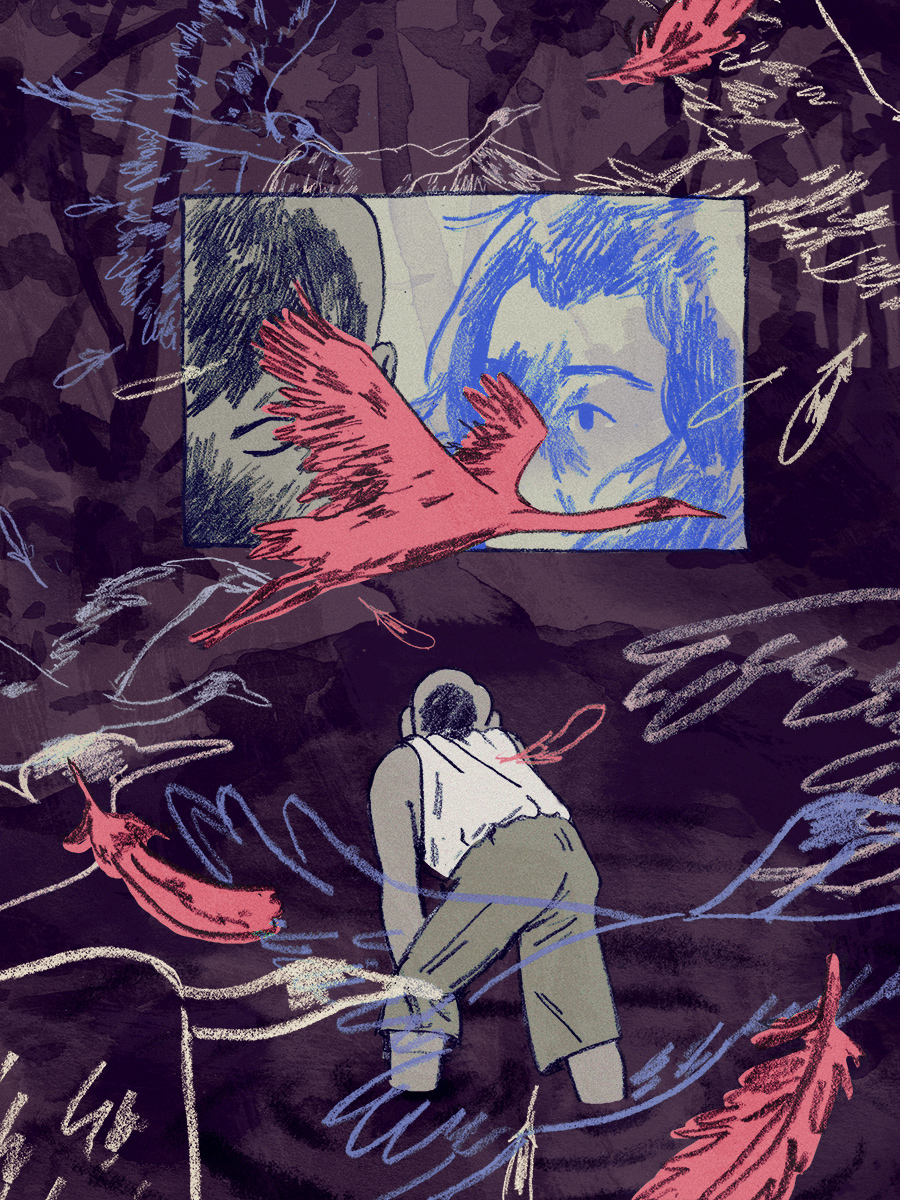 2. Tell us about your aesthetic.
Sketchy, textural, low resolution surrealism.
3. What is your favourite medium and why?
Graphite pencil. To me, it's much more than a sketching tool, and appears in nearly all my final pieces. It's got the ideal mix of texture and control for the work I do, and i'm still surprising myself with the marks I'm getting from it. Being most people's first writing/drawing utensil, it has an air of nostalgia and naivety to it's lines that i'm particularly fond of as well.
4. What is your artistic process like?
It's your usual standard illustration process: starting off with thumbnails and writing to get the ideas flowing, moving on to a more developed sketch with a value study, and then using a mix of vellum and mixed media paper with the aid of a light box to create a whole bunch of drawings and textures right on top of the sketch, sometimes redrawing the same passage a couple of times on different sheets until I get one that "feels" correct. I'll change the mediums depending on what sort of textural quality is needed (gouache, pastel, ink, etc.) but graphite line-work is almost always a constant in my work. After that, I'll scan everything in, piece all these different drawings together in photoshop, color them, add one to three of the same five premade textures I use in all my pieces, and voilà! Admittedly, It's not the most eco-friendly method, but it's what works best for me. The mix of traditional digital media allows me the warmth of hand drawn elements with the ease of experimentation provided by digital processes.
5. Who and/or what inspires your work?
Illustrators that push preconceived notions of what illustration should look like. My first encounters of the works of artists like Jon Han, Jeffrey Decoster, Ben Shahn and Robert Weaver really blew my mind: their way of creating is just so personal and different from anything I had ever seen. Sometimes what's being communicated isn't even all that clear from just the image without context, but that space of ambiguity where the viewer's mind can explore is what makes an illustration so much more lasting to me. I've also been looking at a lot of illustrators recently that put an emphasis on physical mark-making in their work that goes against a lot of the "slick" illustrations you see in the market currently, in hopes of putting some of that energy into my own work: Juan Suárez Botas, Jorge González, and Yann Kebbi to name a few. Outside of the visual arts, music and literature tend to be highly provocative sources of inspiration.
6. What role does art play in your life? How does it change the way you view the world?
Being a creator, art really does take over almost all aspects of your life. Everything you do, consume, and experience usually comes with the expectation that somehow it'll fuel your artistic practice. I'm constantly looking around me for sources of inspiration. It's one of the reasons why I love observational drawing in my sketchbook; not only is it good drawing practice, but it becomes a record of my life in a certain point of time that I can look back and draw upon, pun intended. Given the political climate, I've also been more interested recently in the use of illustration as an advocate for the underrepresented and a form of self-empowerment as a mixed race, non-binary artist. I'm not a believer that the things I create will fix anything, but I believe it's important that we, as artists, be mindful of the images we produce, and to make sure that we foster a visual culture that is inclusive and supportive of marginalized groups.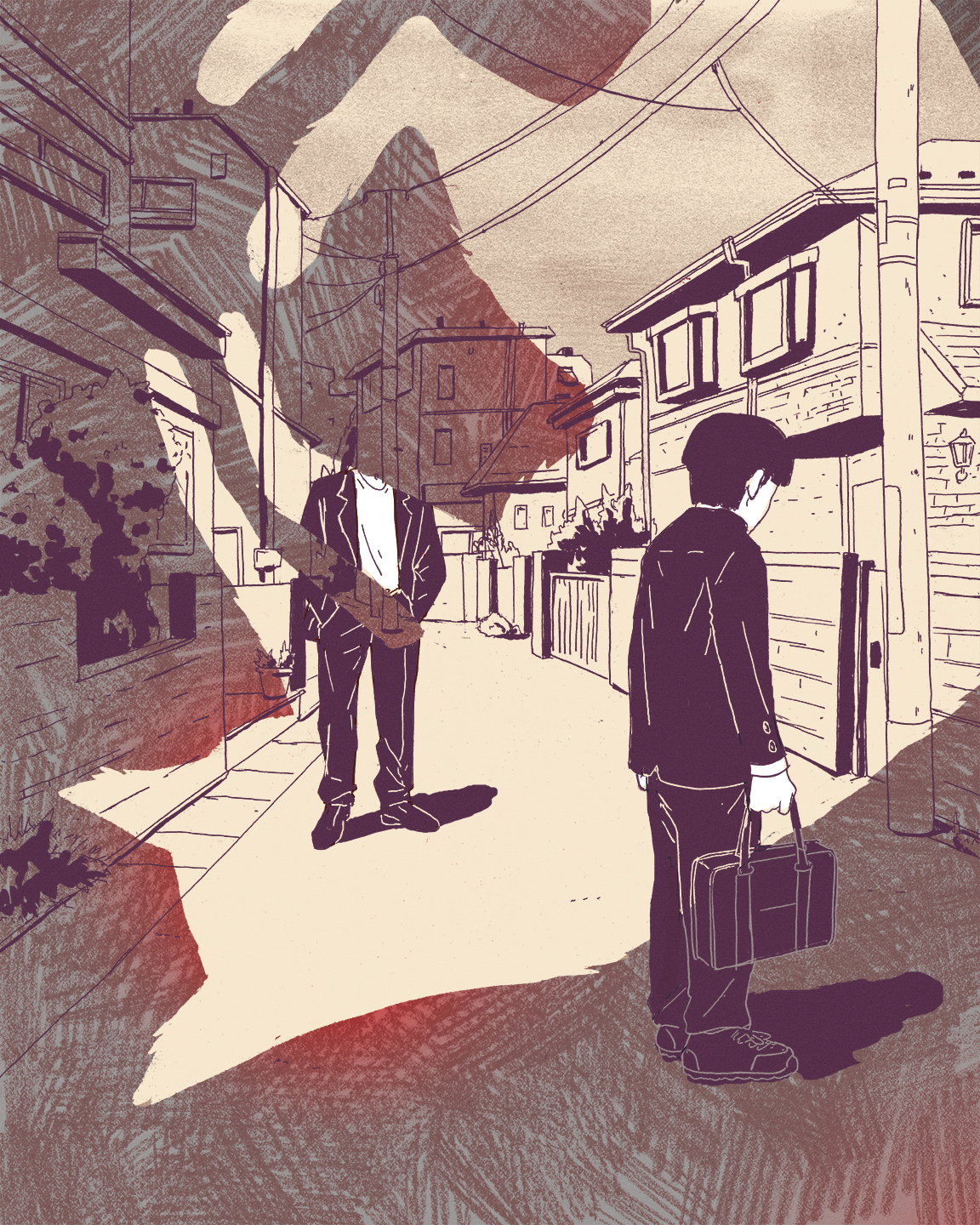 7. Where did you study?
I went to Santa Barbara City College for one year taking classes in the Studio Arts department before transferring to Pacific Northwest College of Art for a B.F.A in Illustration. I've also been incredibly fortunate to attend the Illustration Academy in Kansas City, Missouri as well as learning under the incredible Edward Kinsella III through the Visual Arts Passage.
8. Where do you see yourself in five years?
Ideally, in a better world with a nice studio space shared with friends, living comfortably enough as a freelancer making images for interesting projects with time for personal work.
9. What about in ten?
The same thing but even more interesting projects and even more time for personal work.
10. What do you hope to achieve with your art?
I want to say something new, and I want someone out there to understand.

11. Now, tell us a little more about you as a person: what is your favourite food?
I'd be hard pressed to choose between pho, steak with a side of mashed potatoes, and salmon. Ramen used to be on that list, but now it seems like most ramen give me a headache and an upset stomach. I can't seem to stop getting it though...
12. Favourite book?
House of Leaves by Mark Z. Danielewski. No other piece of media has unnerved me like that book has. Every year, I always seem to end up doing a piece of art (or in one year, a series of paintings) based on it; I even recently had an assignment where we had to redesign the cover of our favorite book.
13. Favourite genre of music?
The real answer is too embarrassing so i'll just say those "24/7 Lofi Hip Hop Chill Study Beats" videos on youtube.
14. What are your hobbies?
Listening to podcasts, trying new pho and ramen places, sampling craft beer, indulging in manga/anime.
15. If you weren't an artist, what would you be?
A struggling classical bass player, most likely.