Instagram:
@anna_alanko
Tumblr:
annaalanko.tumblr.com
Website:
www.annaalanko.com
1. What's your story? Where are you from?
Hello! My name is Anna Alanko. I'm an illustrator and pattern designer from Helsinki, Finland. I was raised in a middle class family in the suburbs of Helsinki surrounded by nature and the sea. Besides Finland I've also lived in Belgium, the Netherlands and Italy for a while. As long as I can remember I've had a feeling of restlessness and a constant urge to keep my hands busy by drawing, painting, knitting, sewing, whatever. By nature I'm a dreamer and an adventurer, who loves pastel colours, cooking, learning new languages and shopping in grocery stores abroad.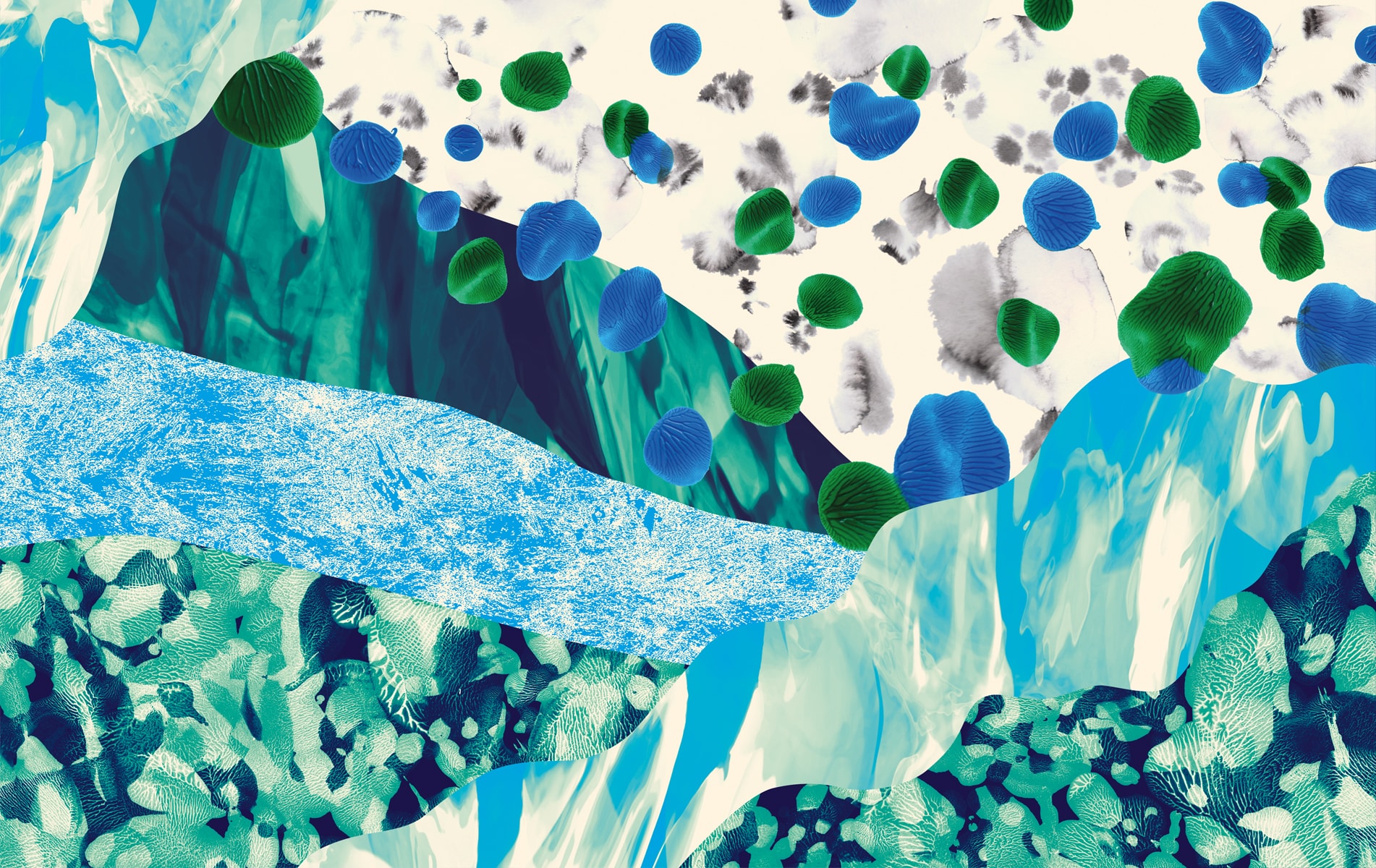 2. Tell us about your aesthetic.
Dreamy, abstract, surreal, colourful and fresh. I love colours, textures and patterns, so no matter what I do I always find a way to incorporate my pattern work into it. In my illustrations I mix contrasting elements of my patterns together with traditional collage techniques and digital manipulation to depict dreamy landscapes, surreal sceneries and patterned realities.
3. What is your favourite medium and why?
At the moment my favourite analogue medium is monotyping. I'm kind of a scatter brain, so somehow this repetitive process of art printing and working with my hands calms me down and feels kind of meditative. Also, in monotyping all the variables are hard to control fully, so the outcome is always a bit of a surprise, which is fun too! My favourite digital medium has to be Photoshop, since I use it daily.
4. What is your artistic process like?
I always start sketching by hand. I can be pretty impatient sometimes and I get bored super easily, so I need to test out new techniques and equipment all the time. When I sketch I don't really think of the end result that much, I just play around and make a lot of material with different textures, shapes and rhythms. When I've got a pile of raw material, I scan everything and start developing the work further on the computer.
5. Who and/or what inspires your work?
Everything and anything really. Even the most mundane grey weather with the sun going down at 4pm can be a great inspiration! And I often make my most colourful and upbeat work when it's dark, wet and gloomy. I guess I use bright colours to escape reality and to keep myself motivated and happy while working.
6. What role does art play in your life? How does it change the way you view the world?
Quite a big part I'd say. Great art evokes my emotions and inspires me. I especially love installation art, because you really need to be present in the moment to fully experience it. It can't be captured in a selfie.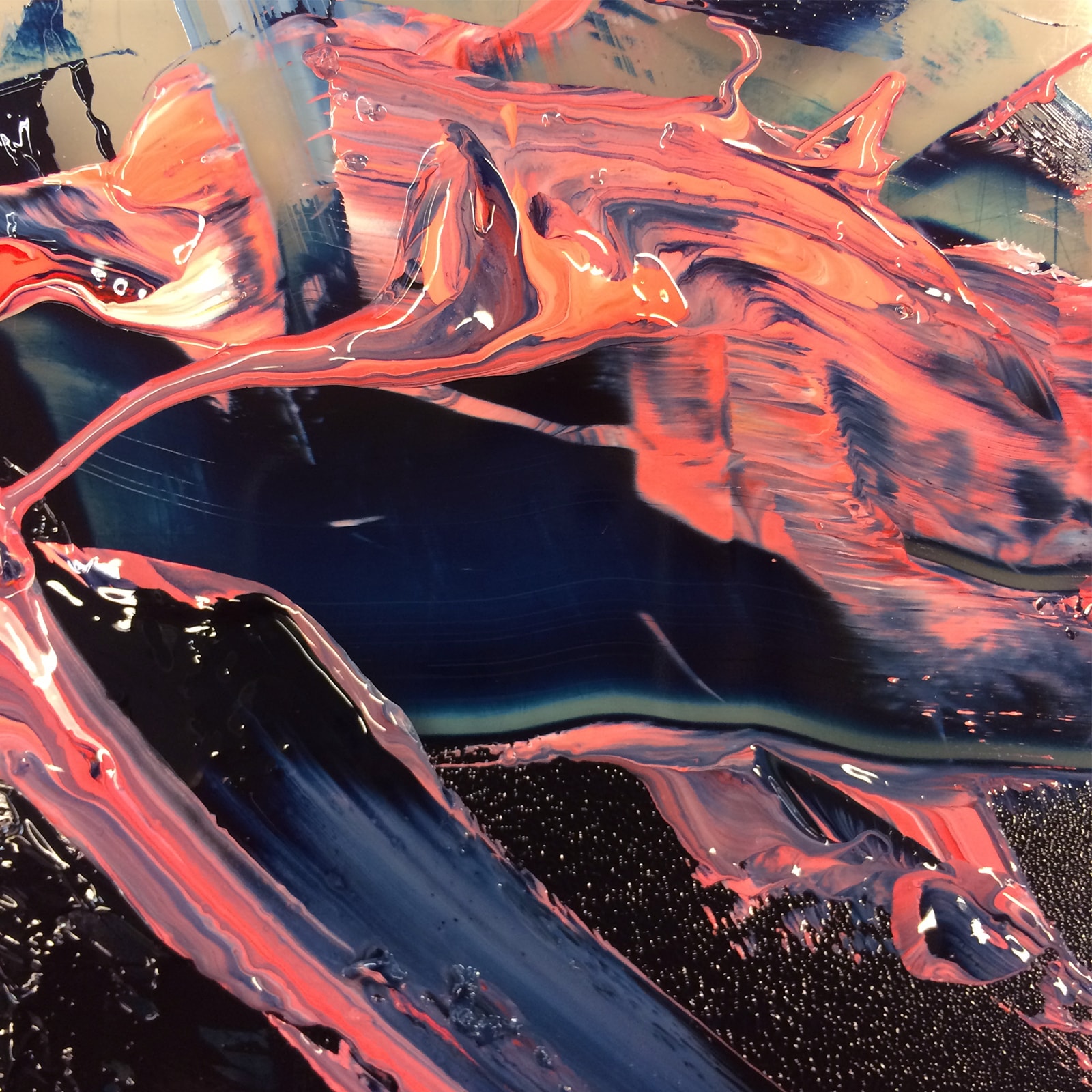 7. Where did you study?
I got my MA in fashion and clothing design in Aalto University, the School of Arts, in Helsinki. In our school we had great studios and even as a fashion design student I got to knit, weave, print and develop my own textiles for my fashion collections. In my BA I also did a minor in textile design and I realised textile development and print design was the part I enjoyed the most in making clothing, so after I graduated it felt natural to pursue that as a career.
8. Where do you see yourself in five years? Working in an agency?
I love the freedom I have now working as a freelancer for companies in Scandinavia, US and Japan, but I would love to focus more of my time on the actual creative work instead of spending much of it by being my own pr/sales/finance/contact person. So, I think working with an agency could be an option for me. I can also see myself living abroad together with my boyfriend for some time.
9. What about in ten?
I hope I'm still happy and healthy with more comprehensive and challenging work projects and also the luxury to say "no" every once in a while. Plus I've finally gotten a dog!
10. What do you hope to achieve with your art?
I hope my work can make other people as happy as it makes me.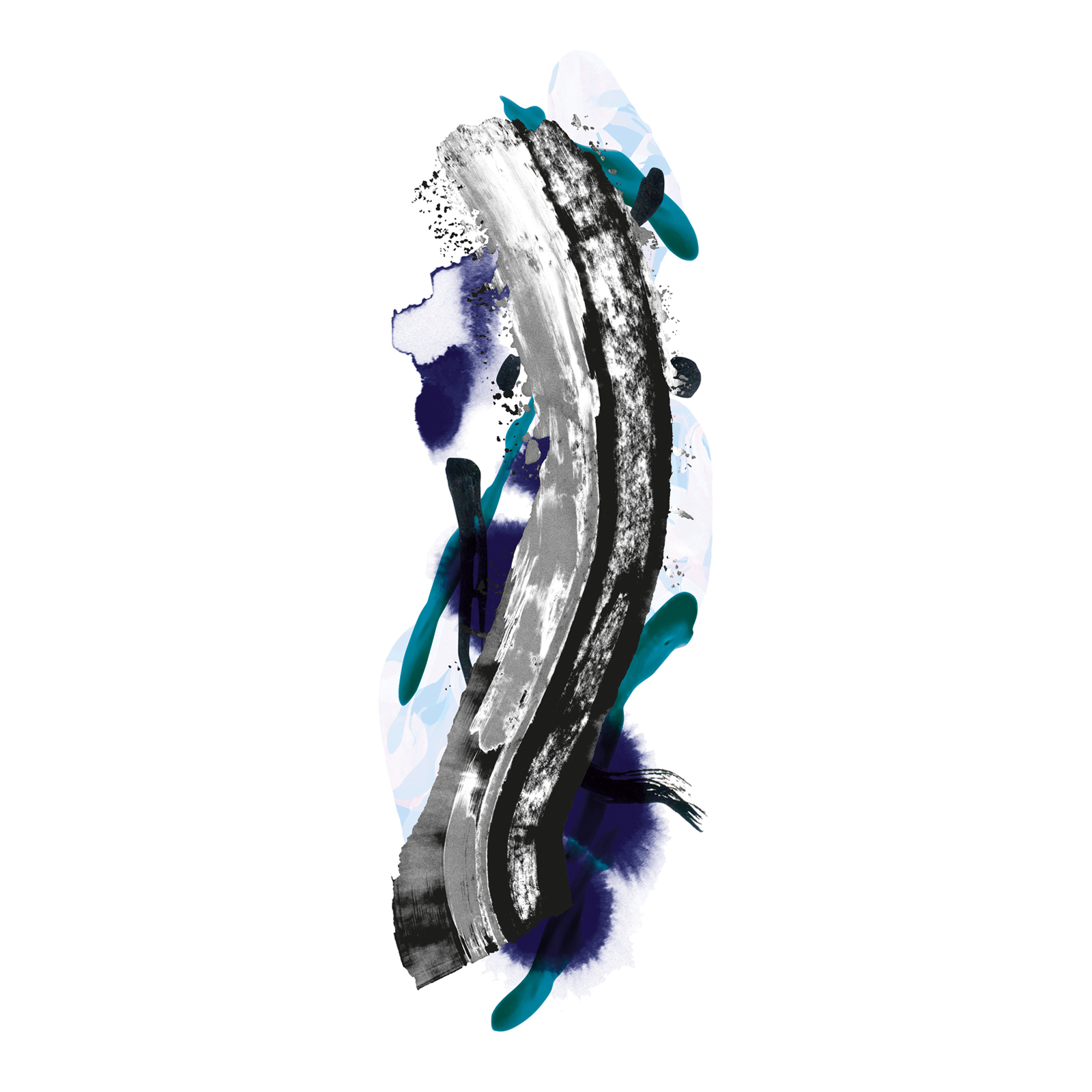 11. Now, tell us a little more about you as a person: what is your favourite food?
I'm super adventurous with food and I will pretty much try anything, except meat since I haven't touched that stuff in 15 years. Food that I grave most often has to be Asian cuisine, especially all things Japanese and Vietnamese.
12. Favourite book?
I hate to admit it, but I rarely read books anymore. I'm way too impatient to actually sit down and take the time to read.
13. Favourite genre of music?
To listen to: noise and shoegaze, to dance to: hiphop, rap and grime, to wake up to on lazy Sunday mornings: jazz.
14. What are your hobbies?
I just recently rekindled my love for dance and started going to a dancehall queen style class. It's a super intense work out, but also so much fun, body positive and empowering! I also love climbing, because when I do it I feel like I'm a child and I can climb for hours and hours until I'm so tired I can't even walk. During summer time I love to take bike trips and pick flowers for my herbarium.
15. If you weren't an artist, what would you be?
Hmm, I see my self more of a designer than an artist, but I really can't see anything outside the creative field for myself.. maybe something with animals or food? I guess I never really had a plan B.