Instagram:
@annarupprecht_studio
Facebook:
www.facebook.com/annarupprecht.illustration
Website:
www.annarupprecht.com
1. What's your story? Where are you from?
I´m from a smaller town in east Germany but I live in Berlin since almost 4 years now. I'm working as a freelance illustrator and study Communication Design. When I was a child my mother, who is also a talented hobby painter used to draw with me for hours. I was always jealous of her talent so i was highly motivated to work on my passion. Unfortunately my mother doesn't have much time left for drawing but she paved the way for my creative career and open mindness.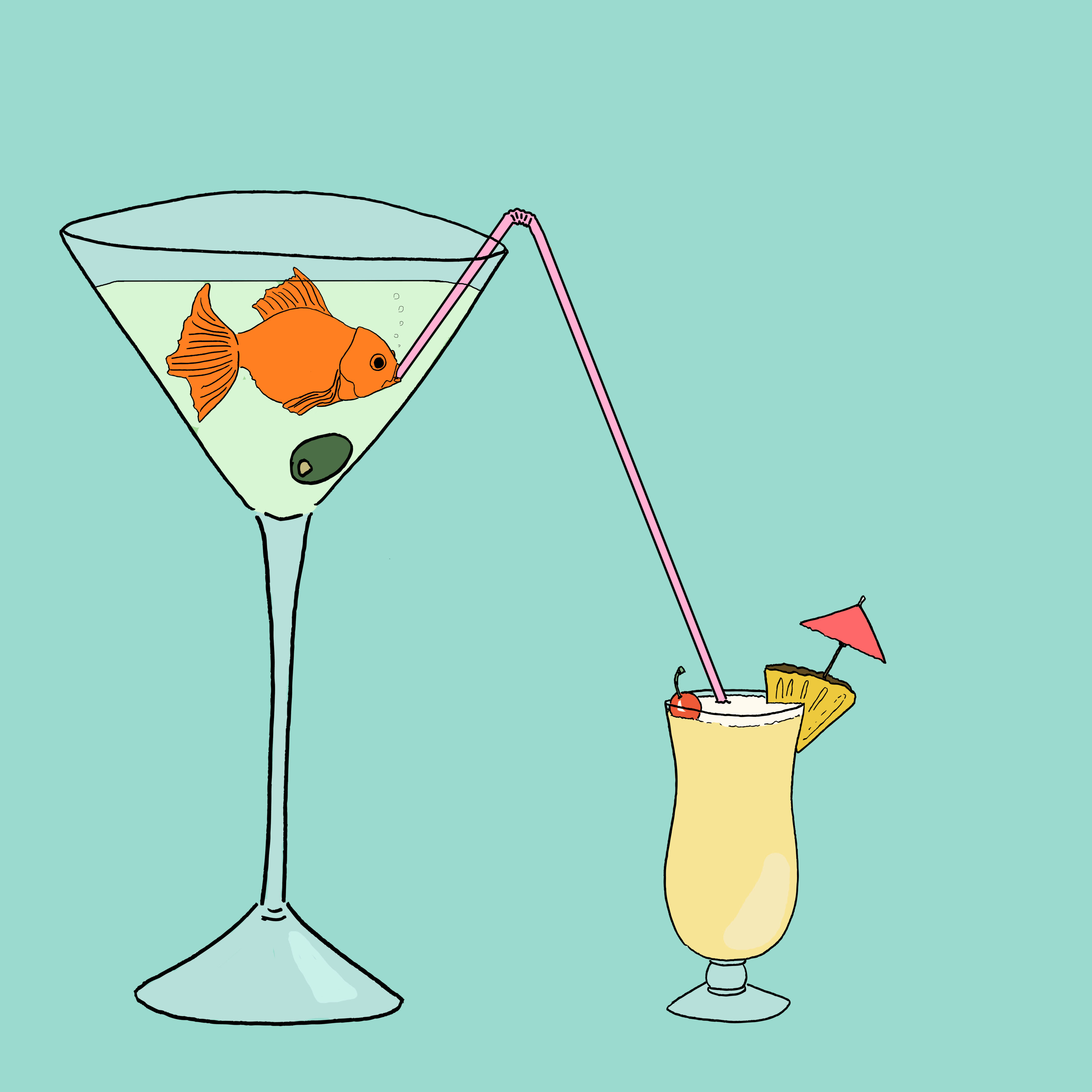 2. Tell us about your aesthetic.
I like clean and minimalistic drawings but on the other hand I also like very detailed chaotic patterns. It's hard to describe my aesthetic because it's a mixture of contrary styles. One of my biggest preferences is to combine pastel colors and use little black dots or lines.
3. What is your favourite medium and why?
My favourite medium is my black marker and some white paper. I couldn't imagine starting my illustrations directly on the computer or iPad even if I know that it would be much more easier and faster.
4. What is your artistic process like?
It's like a clockwork bomb in your head but you never know the time it explodes. Sometimes I don't feel that inspired and primarily look at art instead of make my own. On other days I have so many ideas at the same time that I have to write it down so i can work it off step by step. If I have an idea I start scribbling and try if I can transform my thoughts into a drawing. Afterwards I'm working digital to add colors and patterns.
5. Who and/or what inspires your work?
Of course classics such as Pablo Picasso or Egon Schiele . Especially Frieda Kahlo is a huge inspiration for me from a feminist view. She was a forerunner in the women art scene. I'm getting a lot of digital impressions by platforms like Pinterest, Instagram or Behance daily. I also visit a lot of exhibitions to get some new input.. Living in Berlin as a creative is very helpful because you are surrounded by art every day.
6. What role does art play in your life? How does it change the way you view the world?
Art is universal and omnipresent in my life. I was convinced that I wasn't really good at anything when I was younger but making art gave me all my self esteem and makes me feel like I have a mission to follow in life. Everytime I get sick of something or just don't feel good I can therapy myself by drawing and creating new things.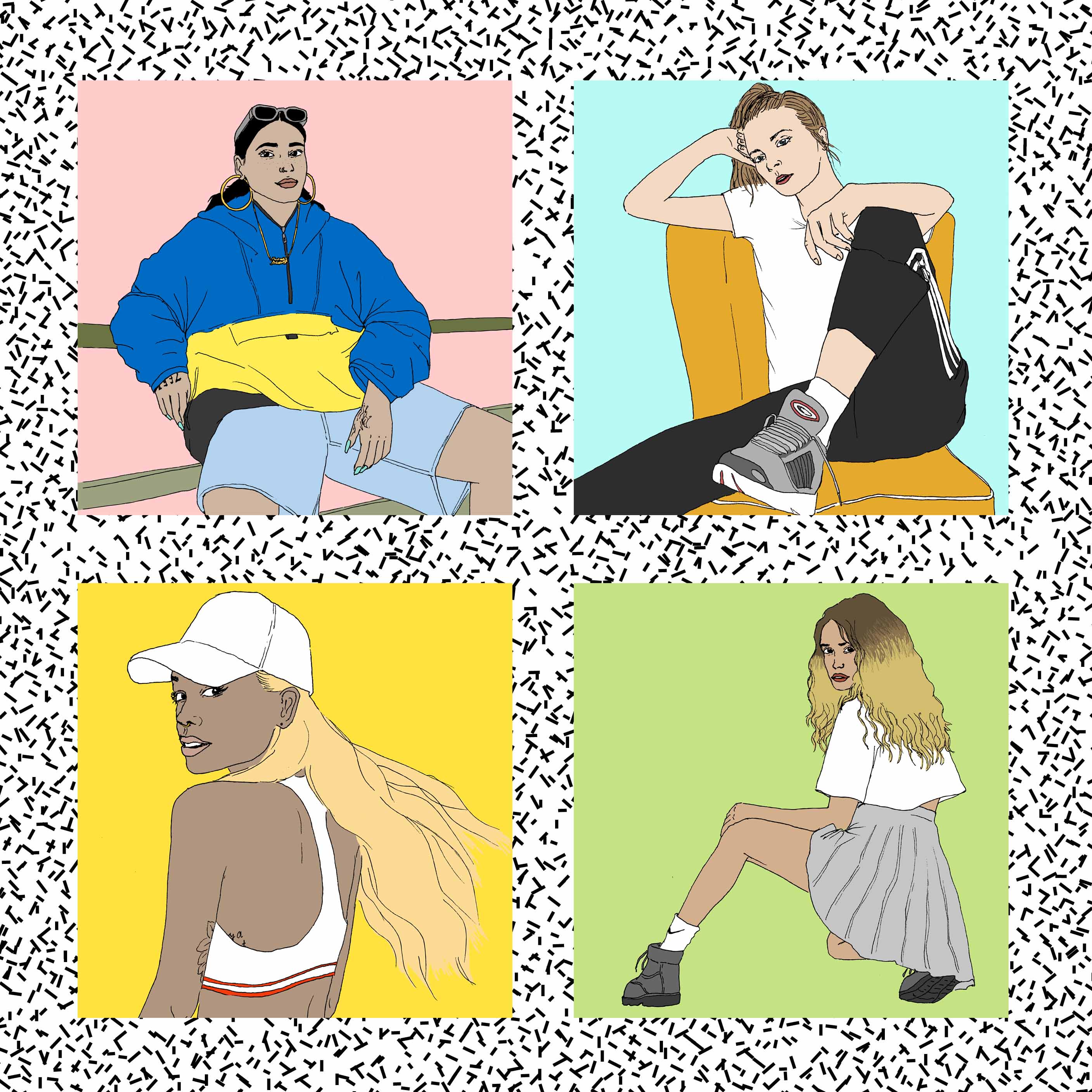 7. Where did you study?
At the University Of Applied Sciences in Berlin. I'm still studying Communication Design in the fifth semester.
8. Where do you see yourself in five years? Working in an agency?
I'm also a Graphic Designer so my dream would be to work partly at an agency doing editorial and branding stuff and partly as a freelance illustrator.
9. What about in ten?
Phew! This seems far, far away for me. Eventually I'll live in another city or even in another country. However it would be awesome to not be bound to a certain place with my work. Connecting living and working, for example having a studio would be also a big enrichment for me.
10. What do you hope to achieve with your art?
I'd like to send a message with my art that influences people in a certain unique way. I think nowadays it's important to use art to point out grievances or to put oneself out for equality. This is what I tried to convey in my series "Women in Music" in which I portraited women in the music industry.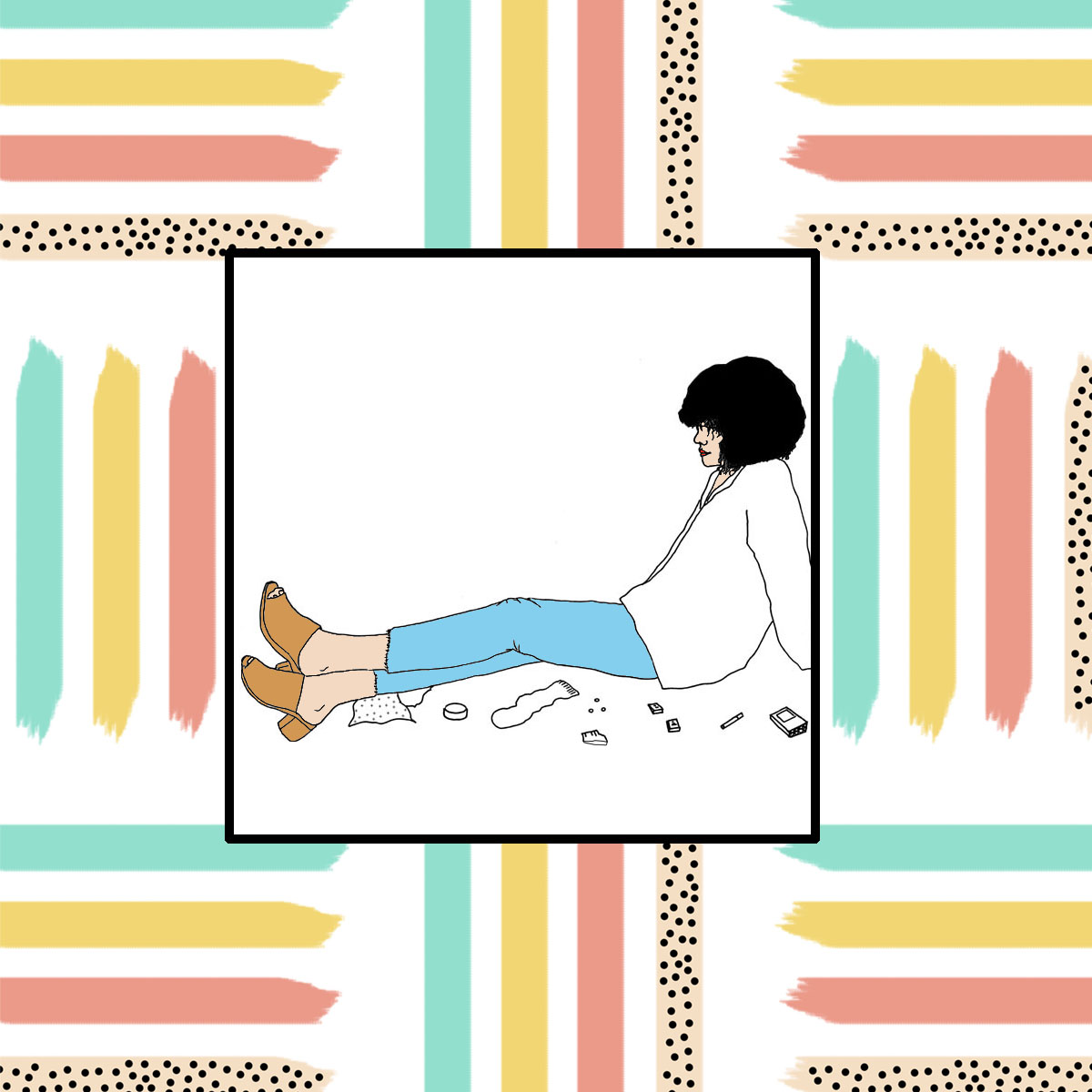 11. Now, tell us a little more about you as a person: what is your favourite food?
Definitely: Spaghettiiiii
12. Favourite book?
The Brothers Lionheart
13. Favourite genre of music?
Totally depends on my mood. I like all Genres from Oldies, Movie Soundtracks to Hiphop and Techno.
14. What are your hobbies?
Drawing, designing,trying not to mess up my home every day, watching funny animal videos and...is drinking a giant glass of wine also a hobby?
15. If you weren't an artist, what would you be?
If i wasn't an artist I'd write romantic novels or promtbooks, haha. Well, I don't know. Life without art would be pretty depressing and monotonous.