Instagram:
@annastubberfield_illustration
1. What's your story? Where are you from?
I am from Kent, the South of England. I began drawing from early age, and just never stopped, I remember dreaming as a kid of spending all day just drawing.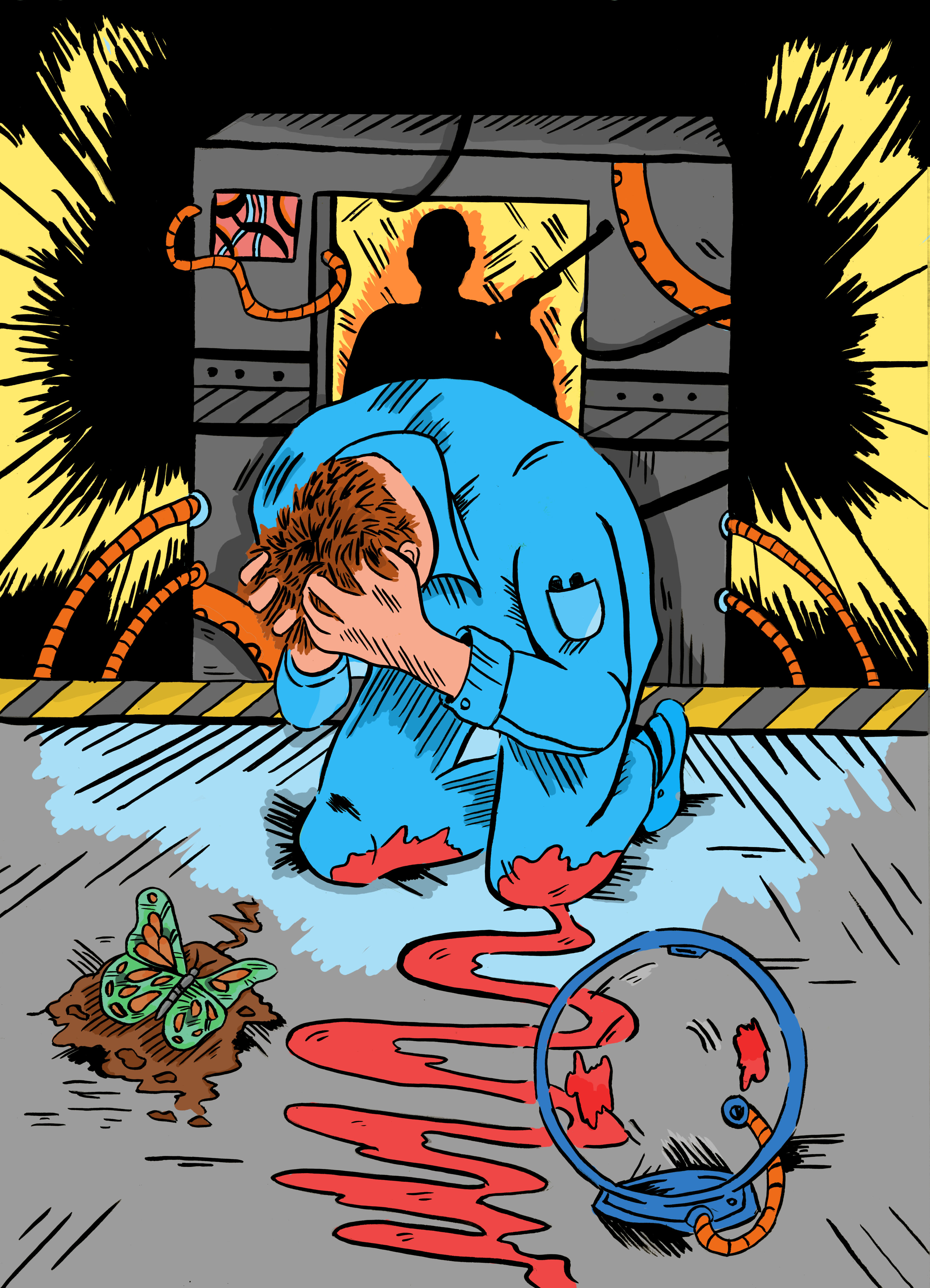 2. Tell us about your aesthetic.
I think, recently I've been working a lot more digitally, rather than analogue, however all of my line work is hand inked and drawn, I just prefer the look of digital, I suppose, my Aesthetic, is very cartoony, and has changed a lot other the years, I feel that I have found my style know, and everyday I learn something new to inject into my work.
3. What is your favourite medium and why?
My favourite medium, is mainly ink and a brush this is because I like how the ink and a brush gives movement to my illustrations and makes my work look more hand, finished, I like the fact its very old technique, and it something I am still trying to understand, and get a feel off.
4. What is your artistic process like?
Well I start of, sketching ideas, and concepts in my sketchbook, once I'm happy with a composition, I draw out roughs' and take time to play with it, and manipulate the line work or tone within the illustration. Then I draw up final illustration, all of my work, I ink with a brush or with my pentel brush pen if I'm feeling lazy I normally use this when I'm doing Roughs. I then scan my work, and begin to edit my illustration even more on Adobe Photoshop, I then paint it and manipulate it even further, until I'm happy with the final result.
5. Who and/or what inspires your work?
So many things inspire me, pop art, comics, other illustrators that I follow on Instagram. I'm mad about Daniel Clowes at the moment my tutor got me into his work, at university. The world around me also, if I hear something interesting or I watch a film, or listen to some music.
6. What role does art play in your life? How does it change the way you view the world?
Art and drawing is all I think about, I think art makes me more aware of what things look like, and their shape and movement, and also how beautiful the world is. I feel that I'm more aware of life, and what things do or say about themselves visually.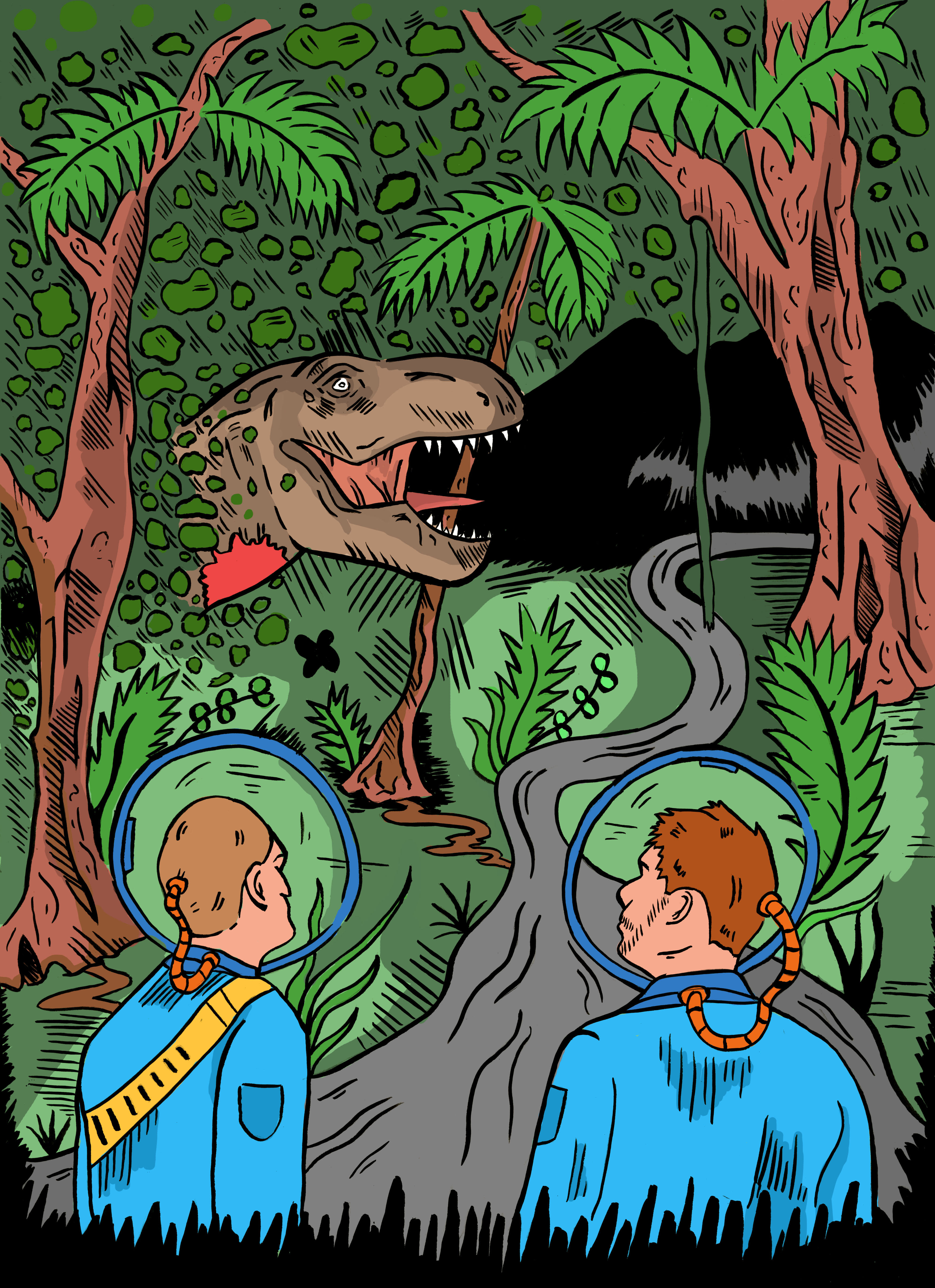 7. Where did you study?
I studied Art & Design at University of Creative Arts, I am know studying at Middlesex University in North London, studying Illustration which I Love and I learn something new everyday!
8. Where do you see yourself in five years? Working in an agency?
I see myself, hopefully living in my own house, with a studio and hopefully a business, within print and design. I want to continued to peruse my career within art and illustration, and just have fun and be happy.
9. What about in ten?
In ten years, wow ermm I have no idea, hopefully, still drawing and running my own business, but who knows!
10. What do you hope to achieve with your art?
I hope, to inspire over people to draw, or to just make so much work that when I die I will live on through my artwork that I have left behind. I just want to try to influence anyone that they can draw or make art if they put their mind to it.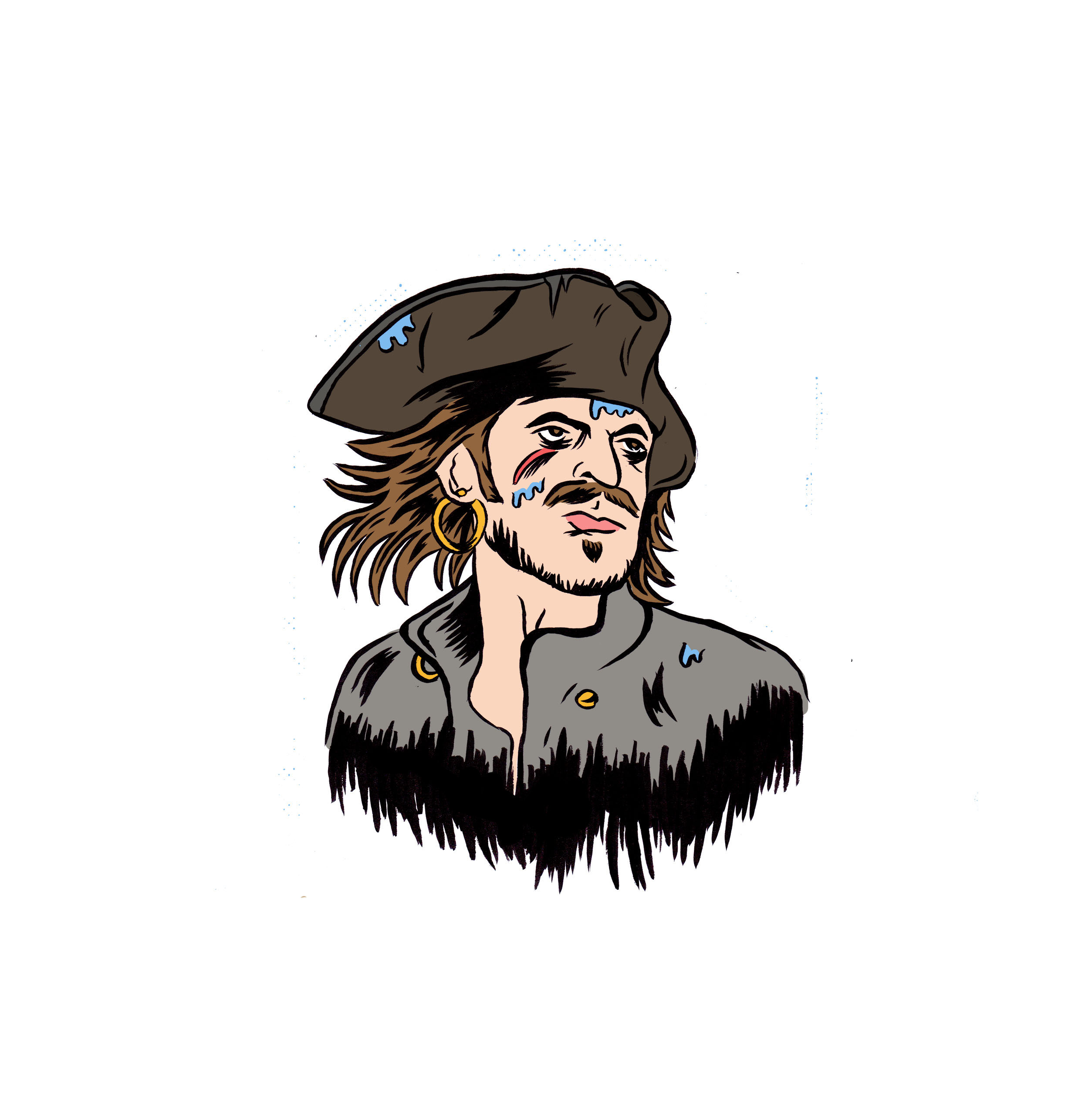 11. Now, tell us a little more about you as a person: what is your favourite food?
Now that I am older I much more confident and more outgoing and funny. I enjoy watching sci fi films and reading comics, I often can be found taking my dog for a walk called Arthur who is a four-year-old Beagle. My favourite food, well that's a hard question, I mainly like Italian food, like pasta and pizza, but I will pretty much eat anything as long as it tastes good.
12. Favourite book?
Got to be Sound of Thunder by Ray Bradbury I love that book and was very lucky to be able to illustrate a few pages for it for a project I've done at university.
13. Favourite genre of music?
I love alternative rock music, my favourite bands are Artic Monkeys,The Kooks, 1975, and I am addicted to Coldplay have been since I was young.
14. What are your hobbies?
Well I don't have many hobbies I spend most of my time, drawing, but when I'm not doing that I'm Watching sci fi films and superhero films, and traveling with my family abroad. I enjoy going out for meals, and playing table tennis during the summer. Or going to comic book shops, around London where I spend hours gazing at every page.
15. If you weren't an artist, what would you be?
That is a hard one, If I couldn't be an artist, I would probably be a chef or a cook, or a painter, something hands on where you had to be creative any way you could be!