Instagram:
@anndrawsthings
1.What's your story? Where are you from?
I have loved drawing for as long as I can remember, and for the times that I can't recall, I have my mom and dad to thank for saving all of my old doodles. I am from a small, but nice city called Graz in Austria. A short while ago I moved to Berlin to develop my own skills, creativity and potential. Actually, I didn't want to stay there very long, but I felt in love with the city and now Berlin is my new home. I owe my new love and passion for graffiti and street art to this city and I am currently working on my spraying skills.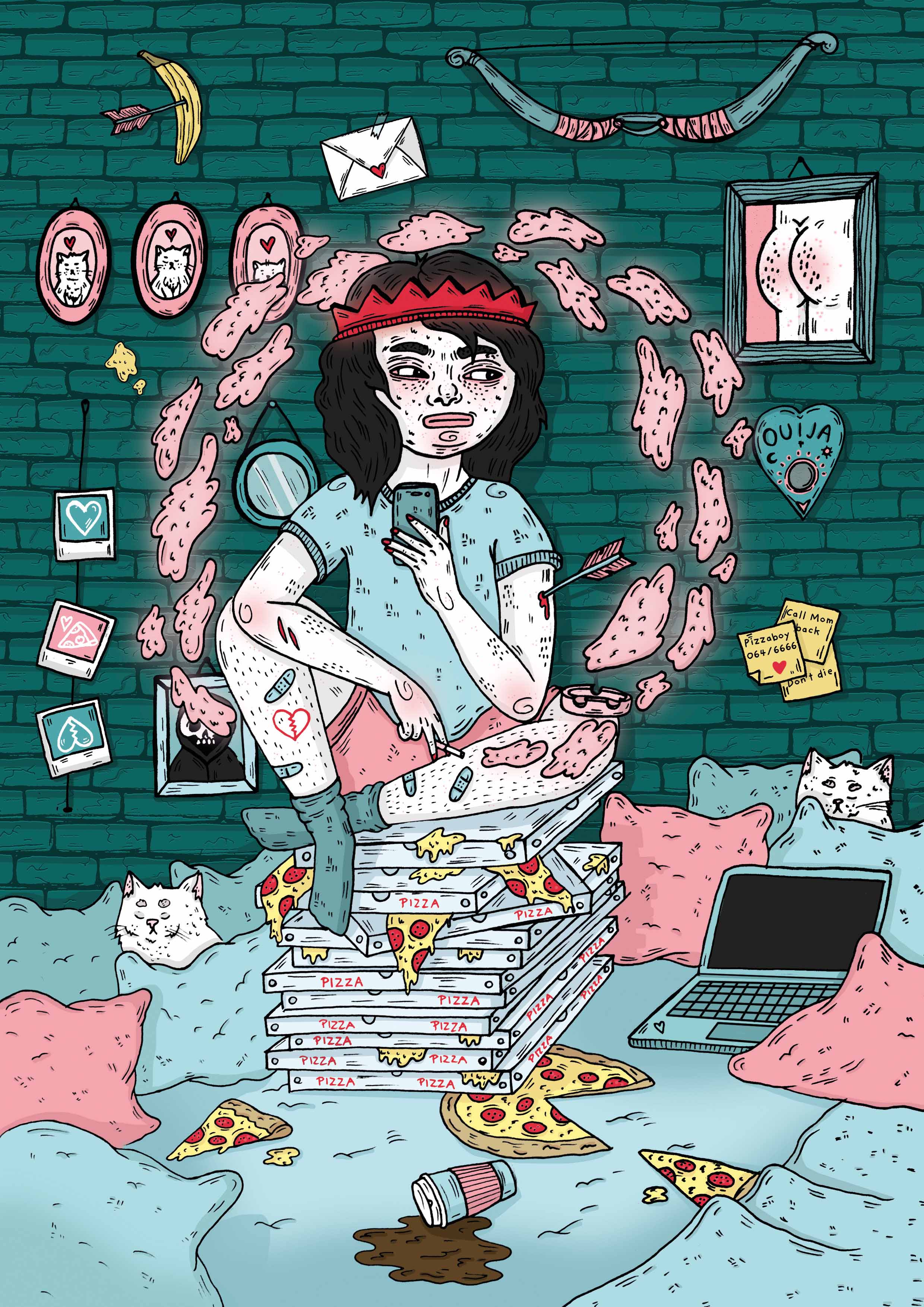 2.Tell us about your aesthetic.
I spent years drawing nonstop, watching my style change almost everyday. Bit by bit a few details and colors became more and more recurrent in my drawings and I became more confident with my own style. My aesthetic is definitely not perfect, you won't find one straight line. I am in love with this sketchy inaccurate style.
3.What is your favourite medium and why?
I use Photoshop and sometimes Illustrator, but my favourite medium always will be pen and paper. I am doing all the outlines analog, cause I love how it looks when I combine analog outlines and digital coloring. Also using pen and paper relaxes me.
4.What is your artistic process like?
I always have a sketchbook with me, cause I mostly draw situations, which really happened to me. When something bothers me or something funny happens, I draw/write my feelings and thoughts down. That could happen anytime. At a party with friends, in the bus, everywhere... Later, I combine all my notes, feelings and thoughts and start to draw. First, I draw an analog outline and scan it and then I fill the outline with color on my PC.
5.Who and/or what inspires your work?
Everyday situations, people I meet, my dreams and feelings. Especially sadness arouses my creativity a lot. When I am super sad, I could draw the whole day. That's why some of my illustrations are a bit melancholic.
6. What role does art play in your life? How does it change the way you view the world?
Art helps me a lot to work through negative and positive feelings. I am not good with words and with my drawings I can show people how I feel.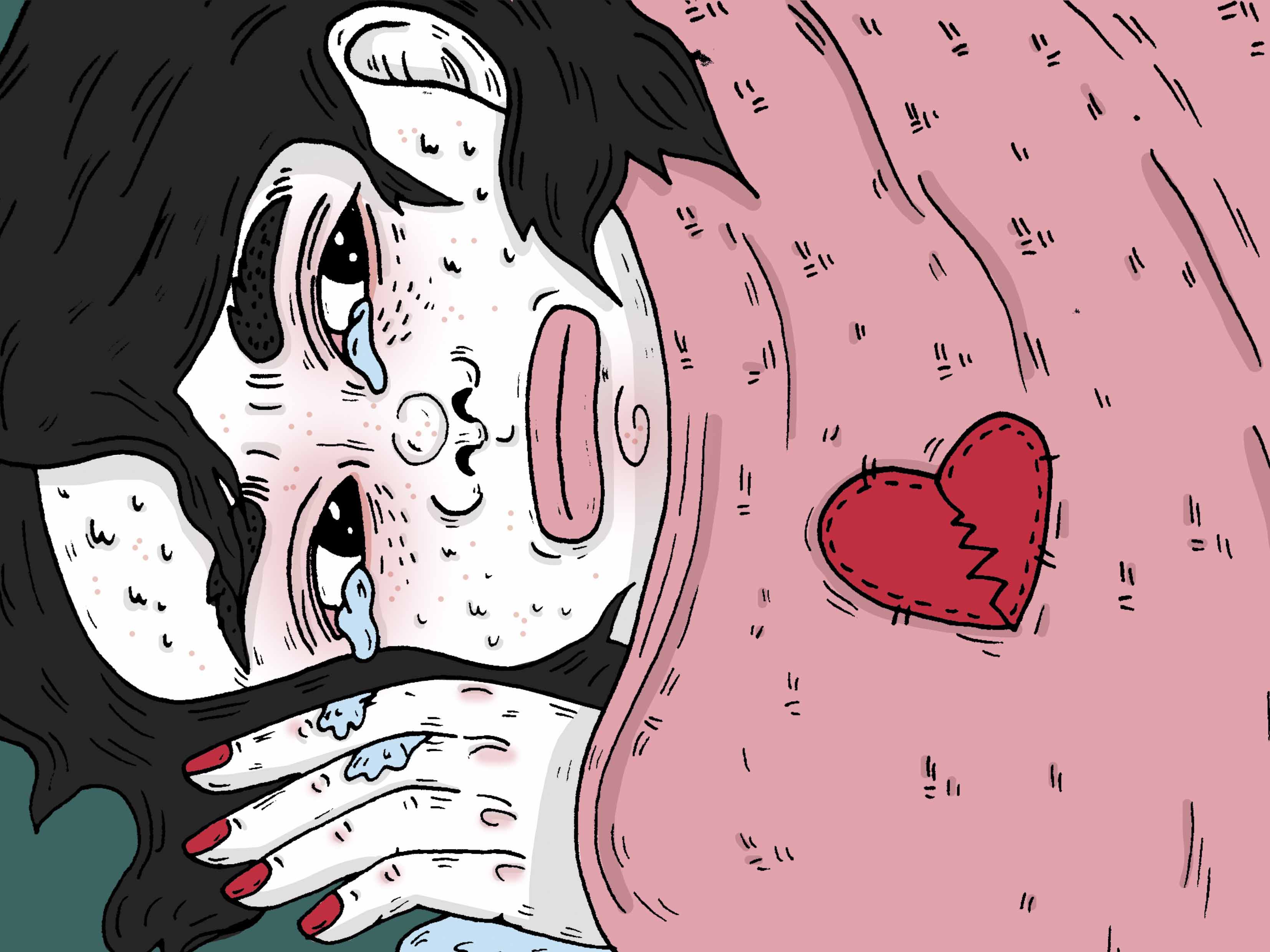 7.Where did you study?
I am studying Informationdesign in Graz, but I will graduate in September.
8.Where do you see yourself in five years?
I want to be a freelance Illustrator and tattoo artist, put on a solo gallery show, paint huge murals and and and ...I will hopefully do what I love. ART!
9.What about in ten?
ART! ART! ART!
10. What do you hope to achieve with your art?
With my art I want to express my feelings, thoughts and stories. I hope that my art helps other people to fight their demons and to get along with sadness.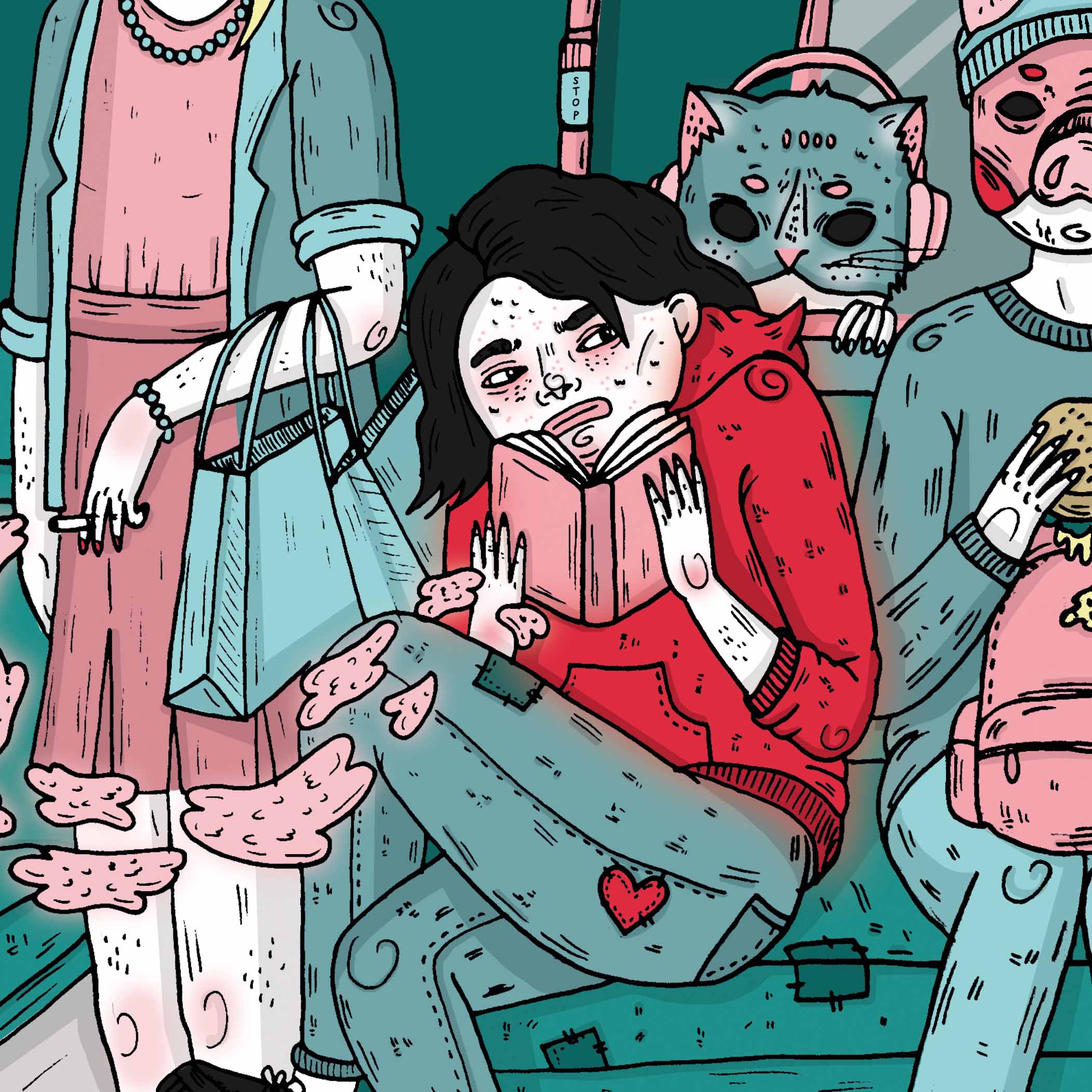 11. Now, tell us a little more about you as a person: what is your favourite food?
Definitely Pizza!
12. Favourite book?
I am in love with all the Harry Potter books. Magic fascinates me. You're never too old for those books!
13. Favourite genre of music?
Oh my taste in music is a little strange. I love death metal and metal core, but I also like listening to rap and hip-hop a lot. And Jazz, I love Jazz. Well, something of everything.
14. What are your hobbies?
A lot of my free time I am spending on drawing. But I also like to watch TV-shows, read books, meet friends and go outside for a walk.
15. If you weren't an artist, what would you be?
That's a hard question. I would be a cook or a confectioner, I guess. I love cooking and baking a lot, but I don't have enough time for it. When I was a child my dad showed me how to cook/bake and he gave me a lot of awesome recipes.