Instagram: @annealbert_illustration
Website: www.annealbert.com
1. What's your story? Where are you from?
I grew up in the North of Germany. Since I was a child, I expressed myself through art. I was interested in photography, drawing and writing too. I sang and wrote lyrics for a band I played in. At university I quickly found my way to illustration. So for more than 8 years, I'm working as a freelance illustrator from Potsdam, a nice city in Germany.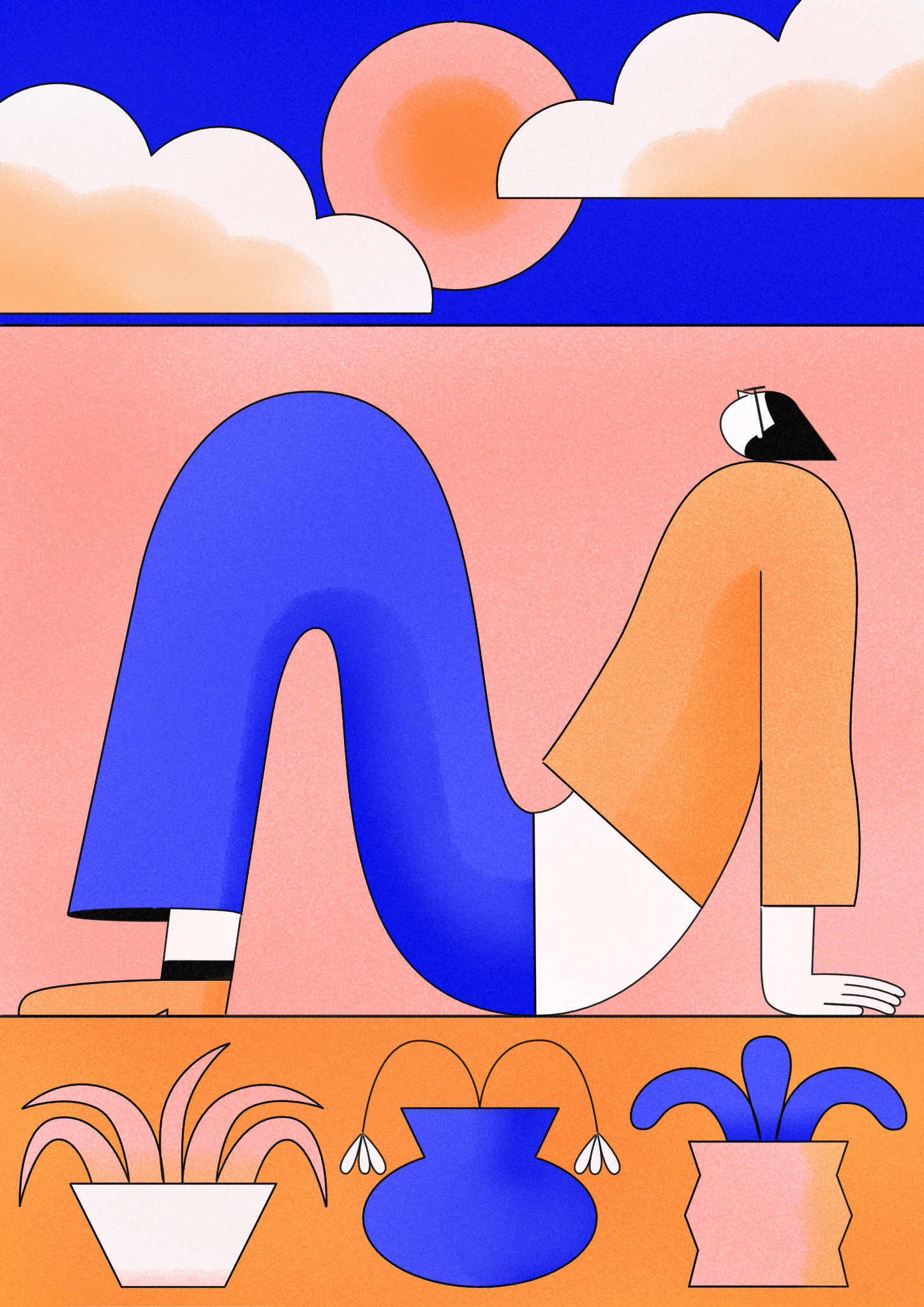 2. Tell us about your aesthetic.
My style is characterized by a minimalistic selection of colors, geometric designs, and edgy characters. It often involves abstract shapes, optical illusions, birds, plants, and women of all forms. Defined by strong, empathetic visual concepts and a love for abstraction, my work invokes the joy of playing and creating. I trust in the responsibility and power of images to touch and create awareness.
3. What is your favourite medium and why?
I mostly work in Affinity Designer, making vector illustrations. I love geometric shapes and the clearness that comes from it. As I work on personal projects I can hardly decide because there are so many interesting mediums like screen printing and riso printing. Recently, I'm further training myself in motion graphics in After Effects and it's so much fun even if it's really a lot of work.
4. What is your artistic process like?
I have a sketchbook where I collect all my ideas. When I create a new illustration I first start sketching. This is the most important part and it takes the most time. After I've got my visual idea, I create small thumbnail sketches to develop a strong composition. I do this with pen and paper or in Procreate. After that, I create a vector illustration based on my sketch. I add colours and sometimes some structures and shades.
5. Who and/or what inspires your work?
Taking inspiration from everyday life, daily struggles, and everyday pleasures, I explore my own overthinking through my artworks. Ideas often come when taking a long walk, taking a shower or just before falling in sleep.
My visual language is inspired by American graphic designers such as Saul Bass, Bauhaus artists Gunda Stözl and Alma Siedhoff-Buscher, and illustrators from the former GDR including Elizabeth Shaw and Manfred Bofinger.
6. What role does art play in your life? How does it change the way you view the world?
Art always played an important role in my life even if I am often struggling with my art flow. I can't tell how it changes the way I view the world around me because I can't imagine life without art. As a highly sensitive person it is a great way to express my emotions and thoughts. But there are always these contradictions. On the one hand I need art to process things, on the other hand it is connected with a lot of self-doubt.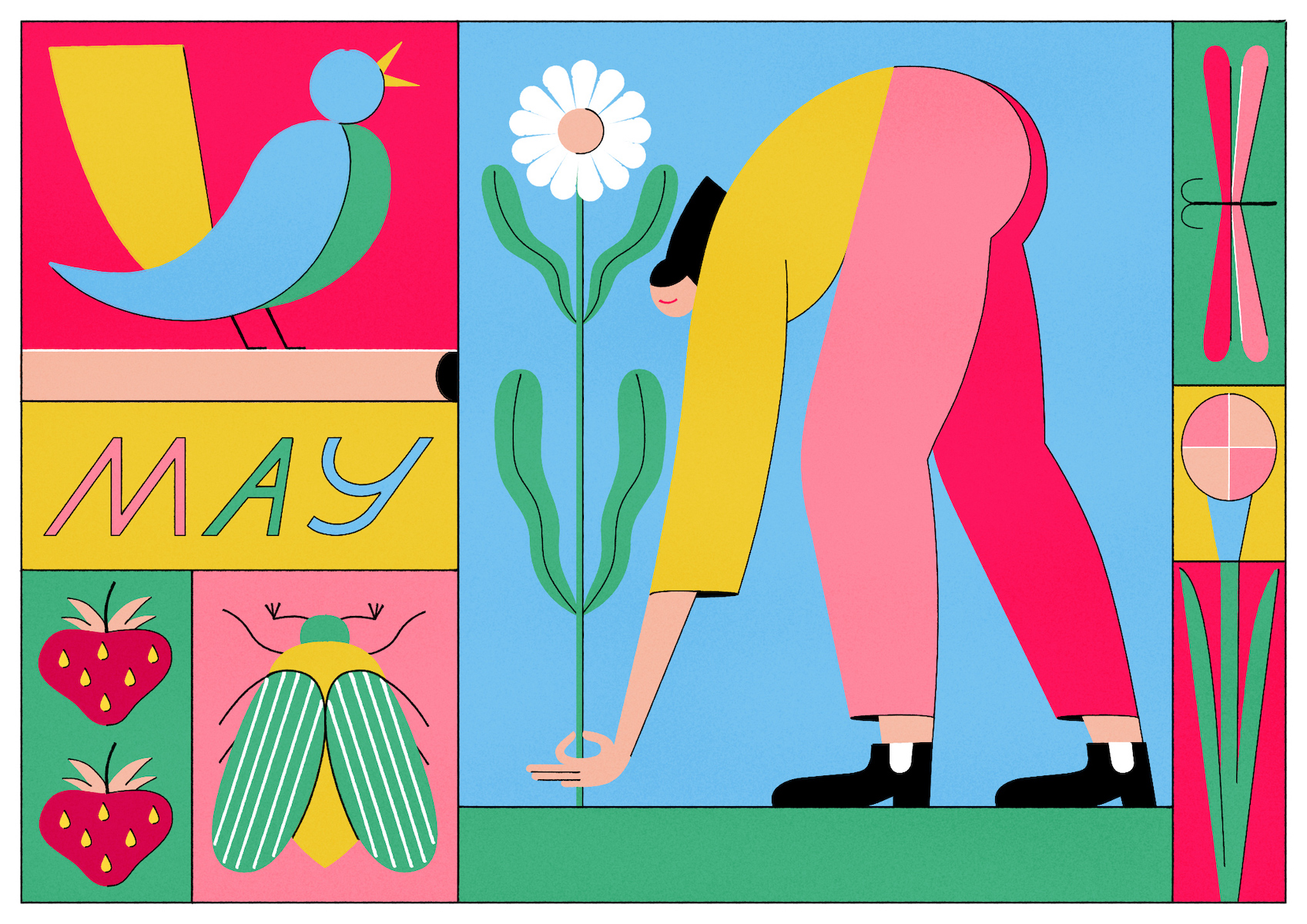 7. Where did you study?
I studied Visual Communication at the Bauhaus University Weimar and at Ecole des Beaux-Arts Toulouse.
8. Where do you see yourself in five years?
I dream of running a small printing studio or at least a place where I can connect with other creatives. I will hopefully still work on interesting projects and have the time to work on several personal projects as well.
9. What about in ten?
I will be very self confident and relaxed. I will make beautiful art all day long. The kids are adolescent. I will spend my free time in my big garden or wind surfing at the sea, maybe.
10. What do you hope to achieve with your art?
I like to capture certain atmospheres or feelings in my illustrations and to show things, shapes, and thoughts that are mood lifting. I believe in the power of creating an artwork for good, to lift someone's mood or to raise awareness for things such as feminism or climate change.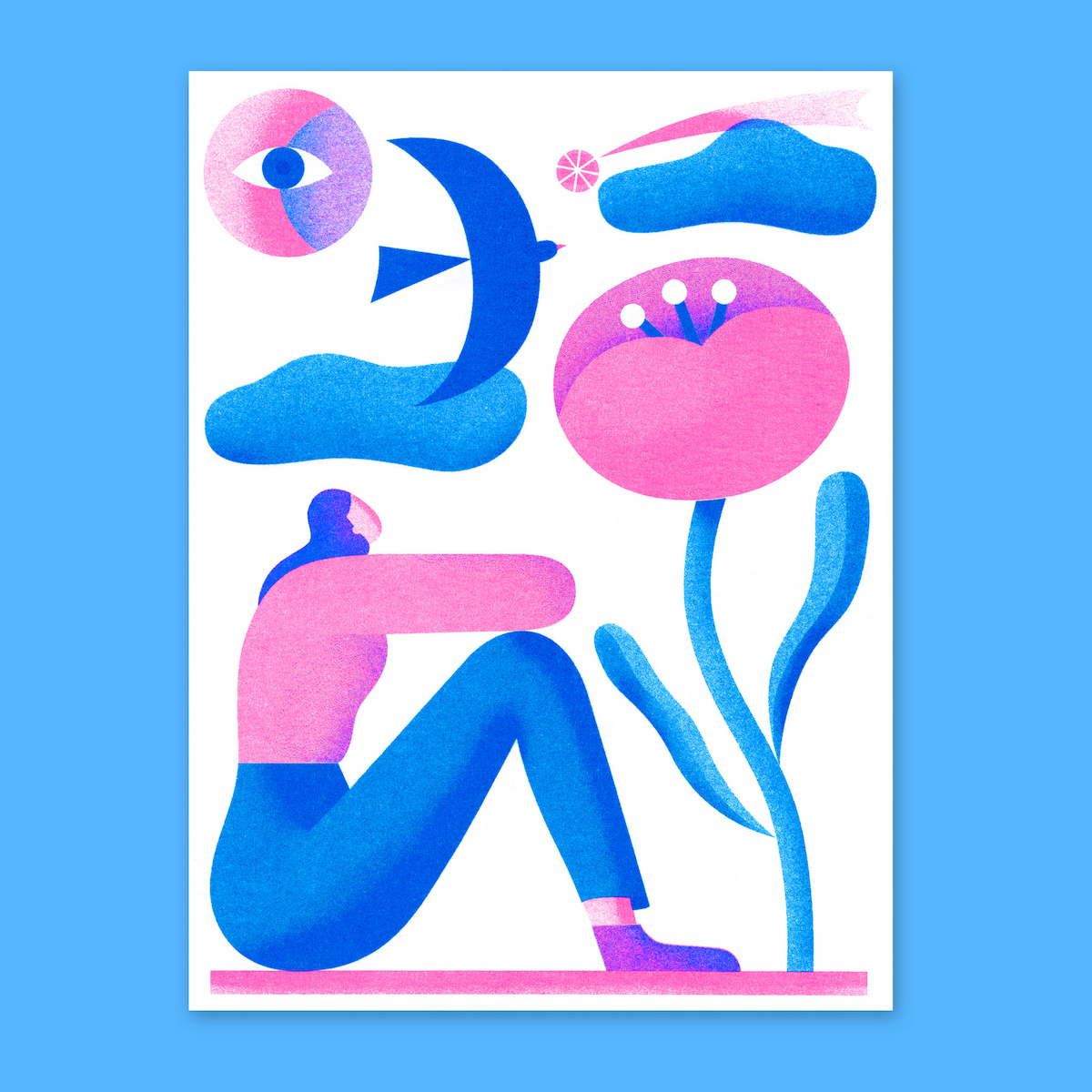 11. Now, tell us a little more about you as a person: what is your favourite food?
I love food. I'm craving mashed potatoes, kimchi, hummus, curry, porridge,… I could go on for hours.
12. Favourite book?
»The Baron in the Trees« by Italo Calvino is a book I often recommend. I hope that, one day, Wes Anderson makes a film based on the story. But there are so many great books and it's really hard to choose only one.
13. Favourite genre of music?
Soul music, nordic folk, indie and neoclassic.
14. What are your hobbies?
I love running, taking long walks, working in the garden, dancing in the kitchen, spending time with my kids and camping. Besides that, I like all kinds of handicrafts such as stitching, carving and weaving. But sadly there are too many crafts and too little time.
15. If you weren't an artist, what would you be?
I would maybe be an author.