Instagram:
@antoine_nogueira
Tumblr:
angotonutriez.tumblr.com
Tictail:
antoinenogueira.tictail.com
1. What's your story? Where are you from?
I am from south-west of France, from Bordeaux & Le Cap Ferret to be more precise. Which takes a major part in my working process as I got inspired in many ways by the place I come from on the seaside. I came to Paris 4 years ago after graduating from high school to start studying graphic design and visual art. I am still a student at EPSAA which is a small public graphic design school. Only one more year before graduating and already so many projects in my mind.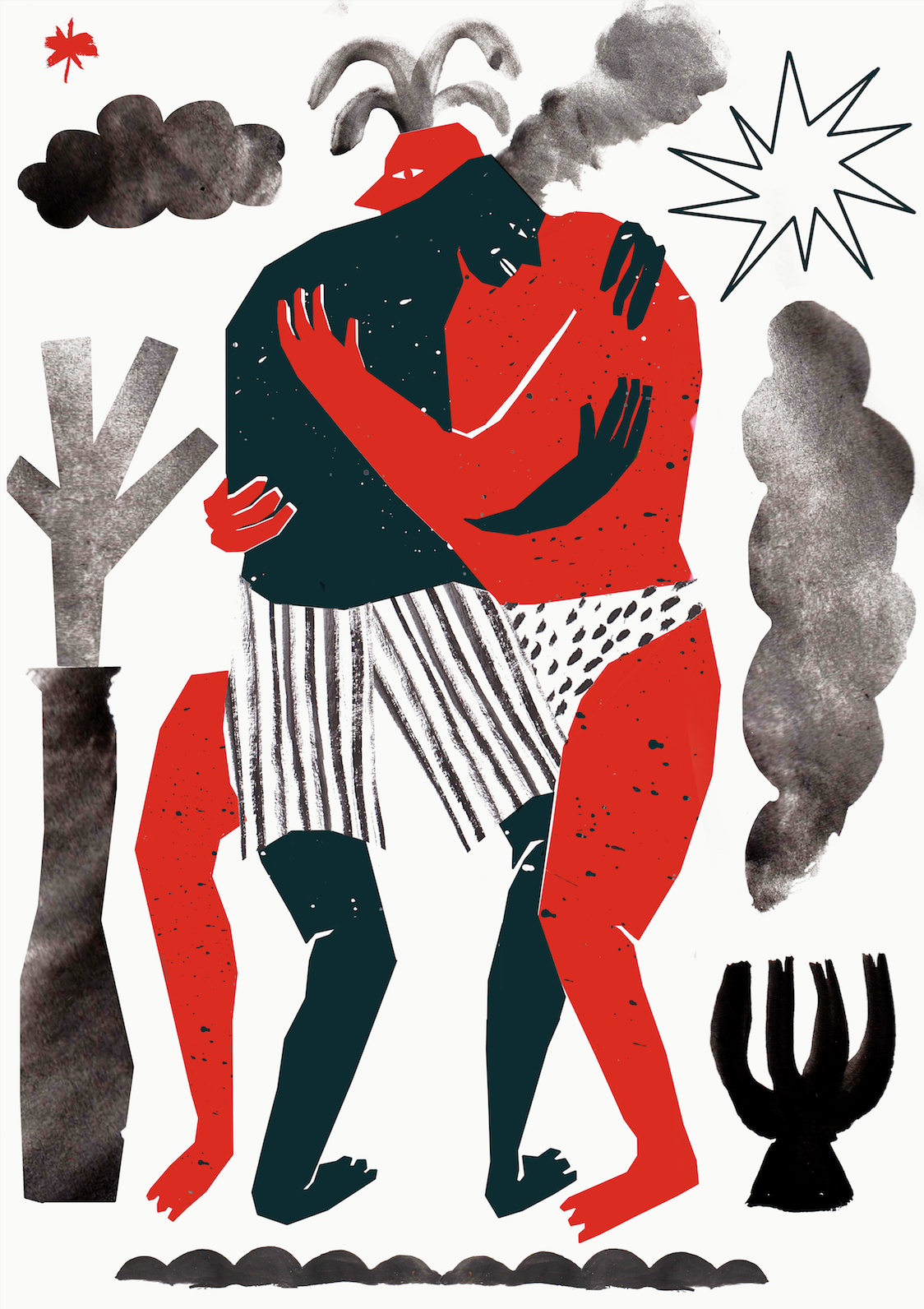 2. Tell us about your aesthetic.
I want to say the most by showing the less: that is to say that I put on scenes sometimes with a lot of elements on it but I keep it minimal, flat and naive when it comes to shapes and lines. I don't add a lot of colour, even if sometimes it is very colorful I never put more than 3 or 4 colours to keep a strong visual impact. This comes from my graphic design course, indeed I try to compose my illustrations as I would do with typography and edition.
3. What is your favourite medium and why?
Most of the time I work on my computer; which is to me the fastest way to product images. Though I try to keep relying on hand made work with textures, patterns, and lines. In fact, I always start by drawing and painting before I digitalize it all to improve it on my computer by adding colors and compositions. But still I am constantly sketching in my note book and when I have time to make an illustration I like to paint it with acrylic. More recently I started working on collages with paper cut.
4. What is your artistic process like?
As I said, I have a notebook in which I draw or write every idea. Most of the time when I have an idea about an upcoming illustration I already see it clearly in mind and it becomes an obsession until I realize it. Then I start by creating a vocabulary of shapes and character that I could use before testing those with different shapes, lines, patterns & colors.
5. Who and/or what inspires your work?
Inspiration can come from many ways. I like to think that I am a sensitive person, permeable to what surrounds me. My inspiration sources go from mythology/religious themes to a reality show and real life myths (such as football, sexism, daily discrimination and so on..). I am a big fan of modern artists though; I love the surrealistic period in France and I like to see Jean Cocteau as my artistic mentor. I love the idea of being a polyvalent artist, able to write, paint, draw, play. Everything he touched at the time became gold. To me, that is what it means to be creative.
6. What role does art play in your life? How does it change the way you view the world?
It has brought a lot actually! As a gay man, I think it has helped me to develop my sensibility. I accepted who I was a long time ago and by doing art I found a way to express it.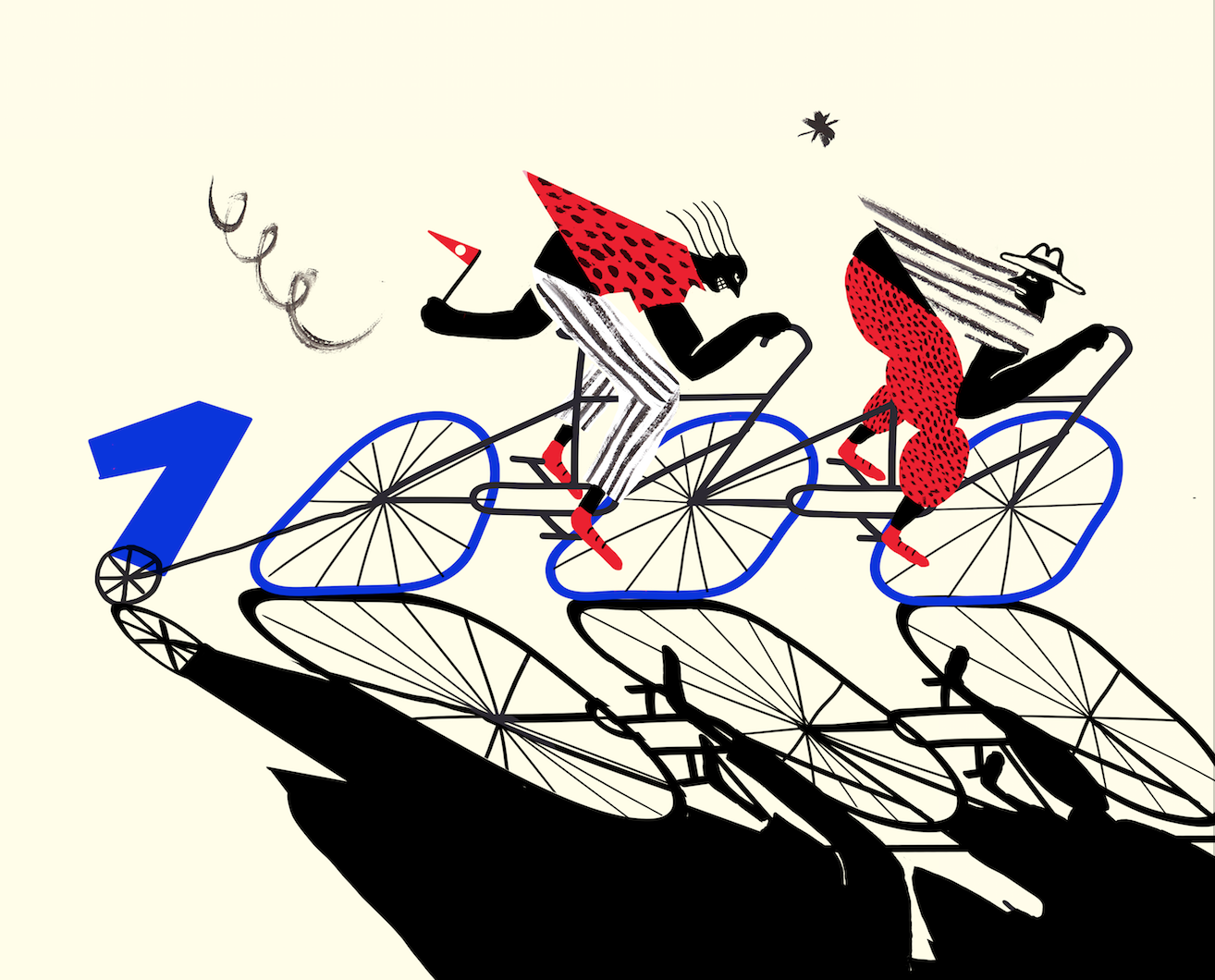 7. Where did you study?
I am still a student at EPSAA in Paris (studying graphic design), I m ending my 3 years course next year. I am hoping to get a masters degree in another school for at least 2 more years after graduating before starting my professional career.
8. Where do you see yourself in five years?
Well, I am not a making plan for the future guy but as everyone, I have hopes and dreams. I think I'd like to have a proper situation which would allow me to keep on doing what I like to do. I would like to be a freelancer rather than working for a brand because I love the idea of being my own boss and feeling free about my work. Even if it means hard times at the end of the month; I would gladly renounce to safety for a bit more freedom.
9. What about in ten?
I created almost one year ago a collective named "collectif Gribouilli" with 3 friends. We are publishing participative fanzines, animating visual arts events in Paris and developing our own brand image. Maybe in 10 years, we would be able to make a living out of this as an independent graphic design studio; It would be amazing.
10. What do you hope to achieve with your art?
I don't expect that my work will revolutionize art, but it's pleasant when people understand what I do and why I am doing it. I like to put some humor in my pieces and seeing people laughing at it is already something to me.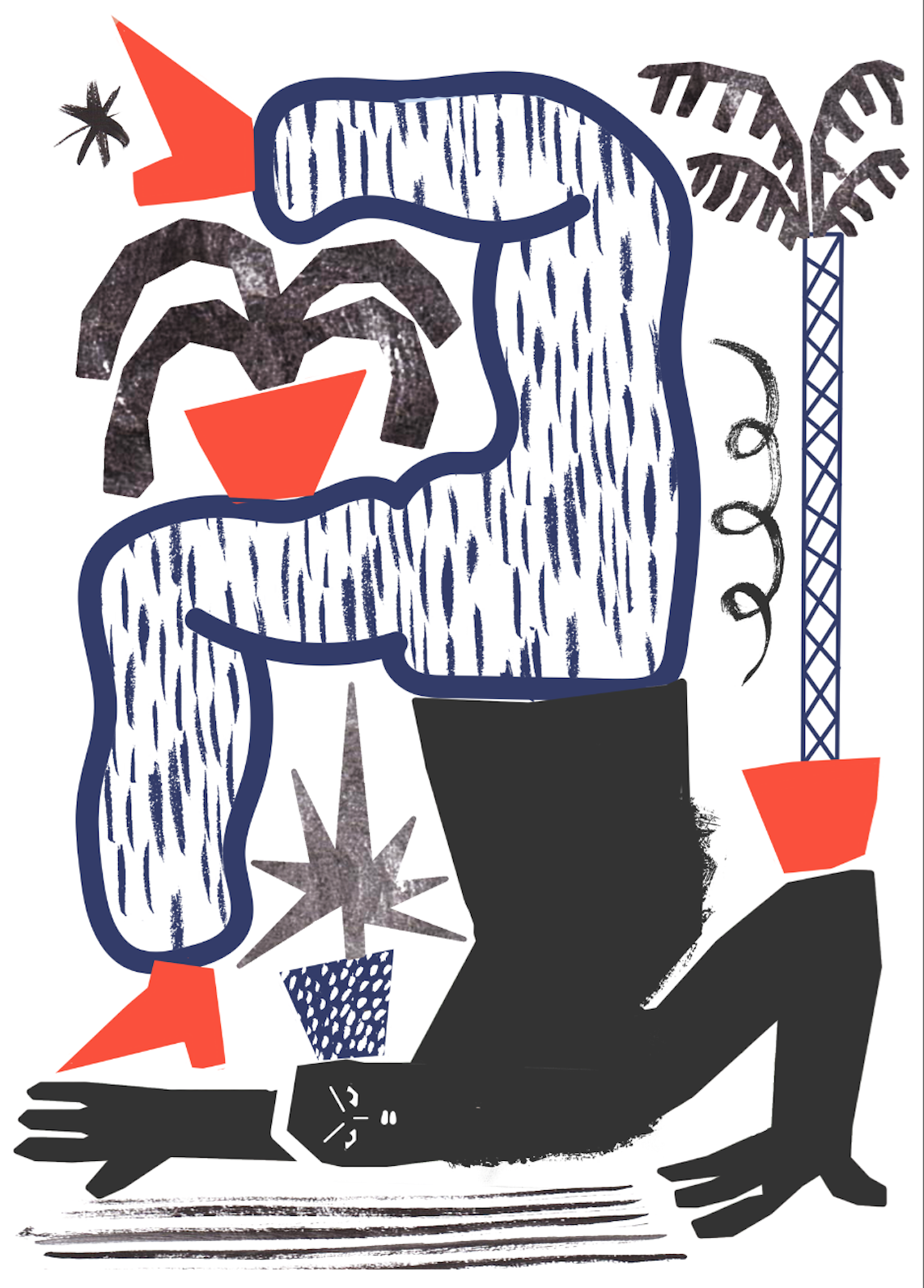 11. Now, tell us a little more about you as a person: what is your favourite food?
I have Portuguese origins from my father, and that's a country where they know how to cook! So I'd say Portuguese. But I am also really into Asian food.
12. Favourite book?
I have several actually; at the moment I would say "Notre-Dame des Fleurs" by Jean Genet as one of my most recent favourite book.
13. Favourite genre of music?
I listen to every kind of music, I am pretty open. But right now I am more into us gay variety music like Cher, Gloria Gaynor, Paula Abdul I must confess...
14. What are your hobbies?
When I am not drawing or working, I am reading books, playing cards with my friends or having drinks with them! I don't really have hobbies apart from graphic arts.
15. If you weren't an artist, what would you be?
I would be a sailor. But not a military one or a fisherman: an explorer. I guess I got the wrong century for that; maybe that's why I chose illustration: to let my imagination play on another ground.