Instagram:
@antonioreinhard
Behance:
www.behance.net/wisesa
1. What's your story? Where are you from?
Hi, I'm Reinhard, a freelance Illustrator, I'm from Tangerang, Indonesia.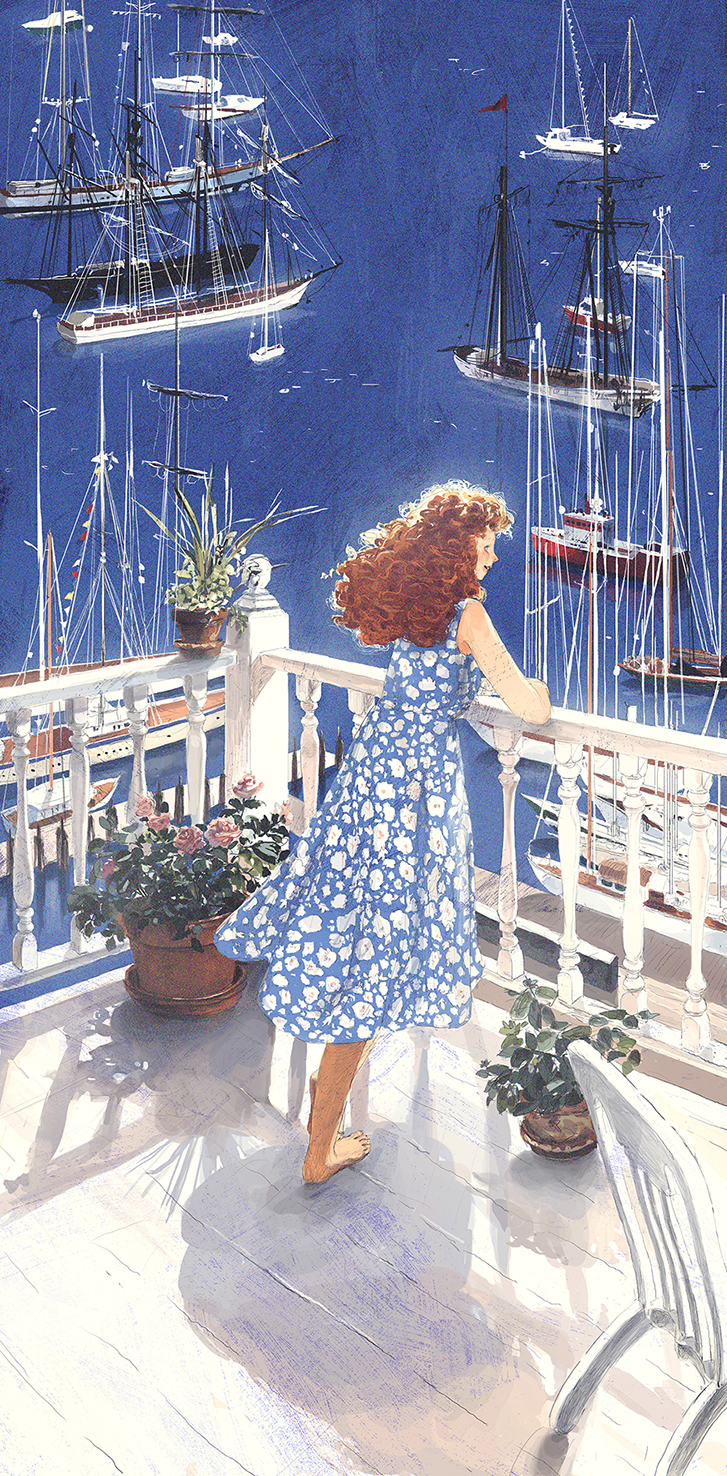 2. Tell us about your aesthetic.
Soft palettes, glows and grains, that feeling from being hugged and older times.
3. What is your favourite medium and why?
Digital, for the Undo button, teehee.
4. What is your artistic process like?
I start by sitting in the garden, or the bathroom. Cups of coffee, but not when I'm in the bathroom though, that would be wrong. Trying to find out compositions that fits the story and emotions i need to tell through the artwork. After I got some basics in my head, i will search for references, to fill the composition. There will be a lot of time dedicated for that, more than i intended for most of the time. If I can say about my artworks, they are basically collages, snippets of parts i have seen from references. I draw the lines, stressed about not finding the right sets of colors, render, revisions, and cups of coffee until the artwork's all done.
5. Who and/or what inspires your work?
There are lots of them, mostly the works of Norman Rockwell, Adrienne Segur, Bernie Fuchs, Isao Takahata, Satoshi Kon, and Sylvain Chomet to name a few, my Grandma and my dog Ziggy always inspire, reminding me to keep cheerful tones in my works.
6. What role does art play in your life? How does it change the way you view the world?
It's a comfort zone, it feels I can do everything there, though at the end of the day the brief and the client will have boundaries, I've had my time playing god. Art made me more analytical, more observant, more open-minded to options and changes needed in artworks, in implications to in life, and I always tripped by my feelings in each of my works, it's disturbingly fun.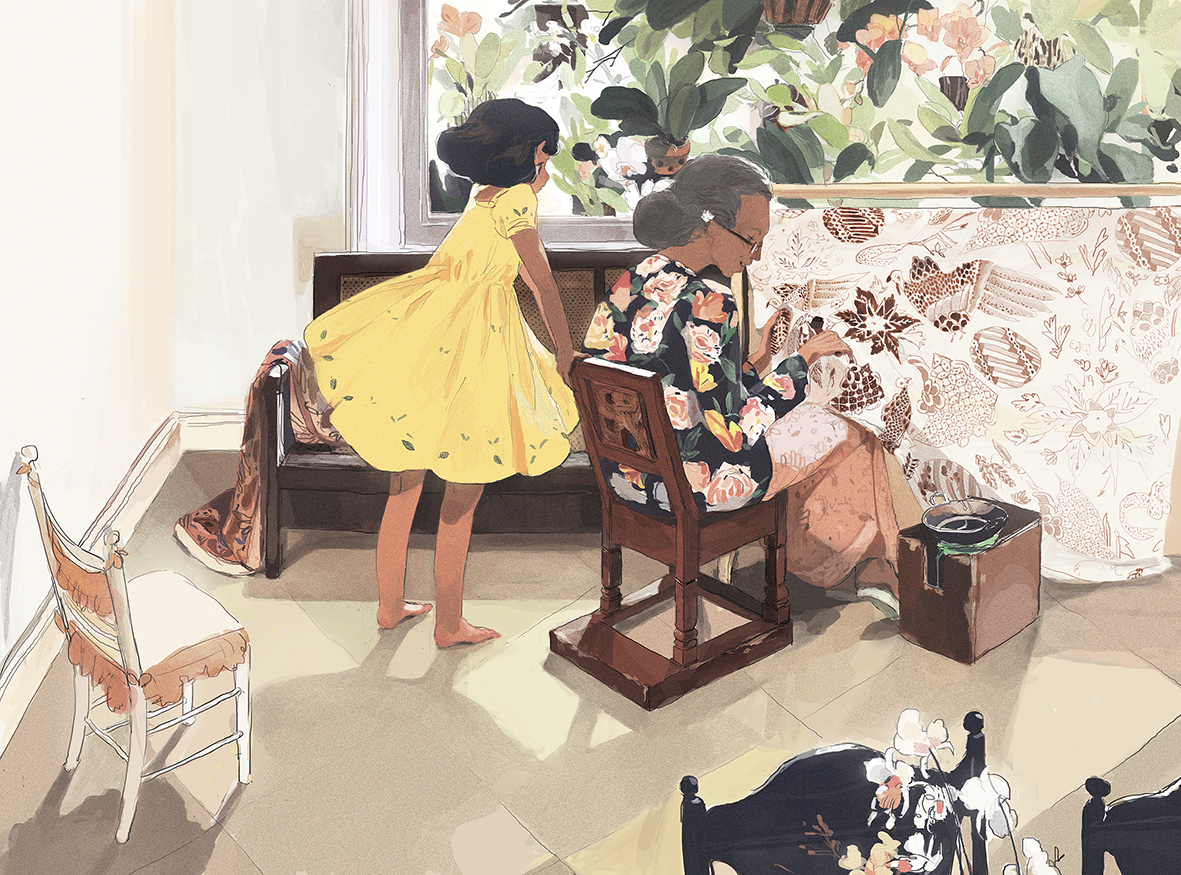 7. Where did you study?
I studied from home, there was a friend of my Grandma that taught me from Australia, through emails, and I learnt a lot from Internet.
8. Where do you see yourself in five years?
At home, with more plants and some book titles I've worked on, hopefully I can make other books with my grandma too.
9. What about in ten?
At a bigger home, with even more plants and book titles I've worked on times two, haha.. i've never thought that far ahead.
10. What do you hope to achieve with your art?
Tell good meaningful stories as sincere and aesthetically pleasing as it can be.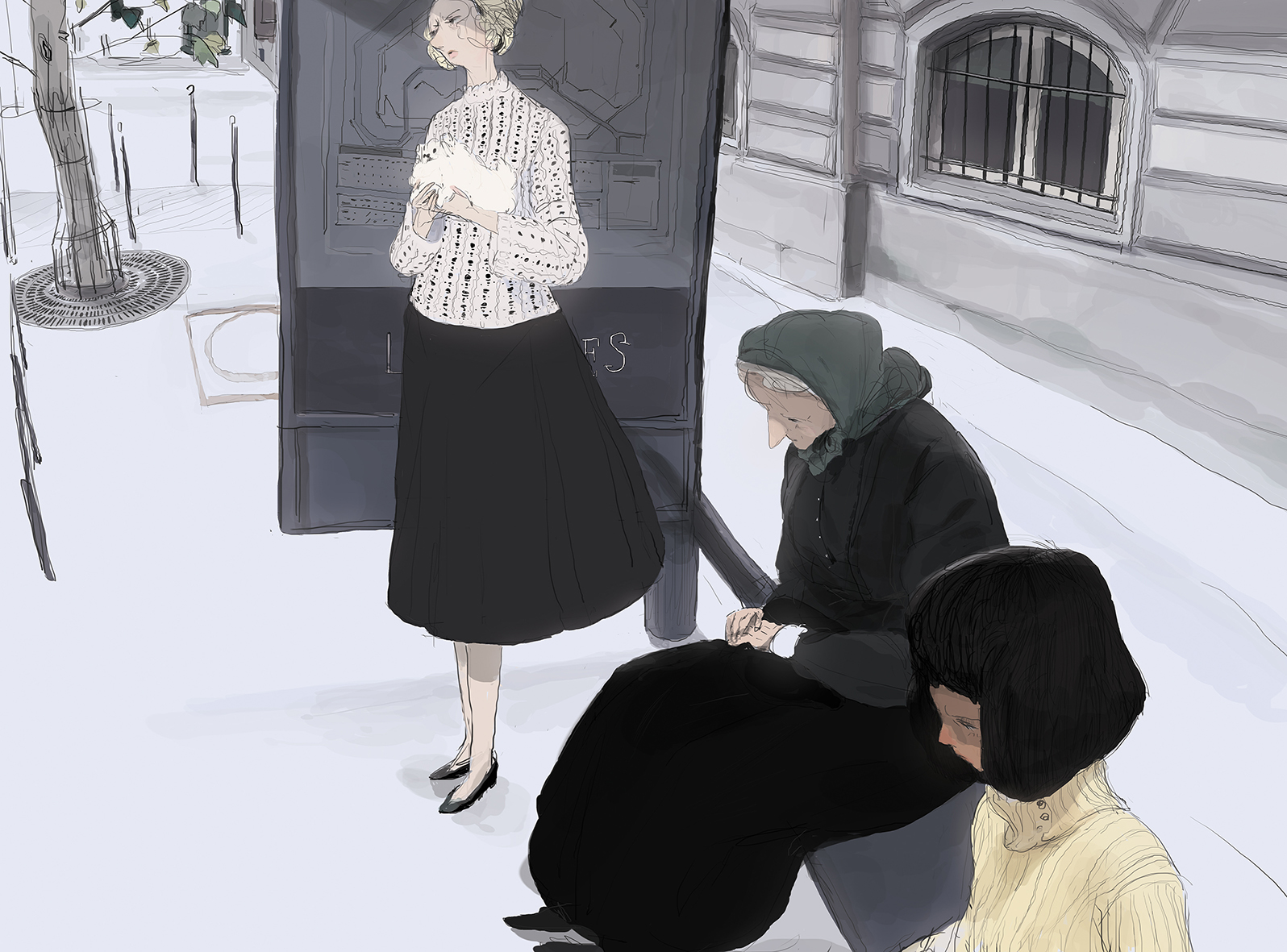 11. Now, tell us a little more about you as a person: what is your favourite food?
Fried rice and Pizza compete for the first place.
12. Favourite book?
Multatuli's Max Havelaar.
13. Favourite genre of music?
I just let the youtube autoplay take me, if I'm lucky I'd stumble to something i like heheh.
14. What are your hobbies?
Watching movies, cooking, helping Grandma with her garden, reading, and sleeping.
15. If you weren't an artist, what would you be?
A gardener. That draws.