Instagram: @arim_project
Website: www.arimproject.com
1. What's your story? Where are you from?
I was born in Seoul, South Korea and spent my childhood in Japan and Korea. I studied Visual Communication Design and worked as a mobile phone/TV UX Designer for over 10 years. Now, I live in Seoul and work as a freelance illustrator.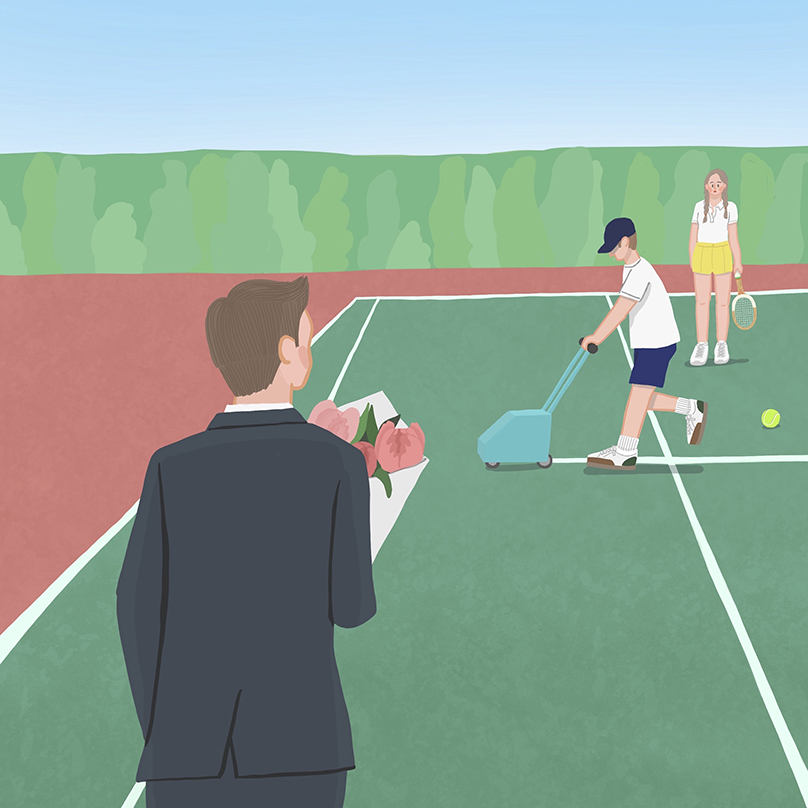 2. Tell us about your aesthetic.
I think that the most important aesthetic is the proportionality and harmony between colors. I try to create the desired mood by choosing matching or contrasting colors. I prefer a neutral color combination but it is not an easy combination to use.
3. What is your favourite medium and why?
The most used medium is Procreate and Photoshop, but my favorite medium is watercolor.
I think the process of mixing colors or brushing on paper is similar to "meditation," and I like the feeling. The touch and sound of painting on paper can also sound musical.
However, when drawing for work, Procreate and Photoshop are mostly used, which are easy to modify and guaranteed to produce.
4. What is your artistic process like?
First, I think of a story. I add my own story to it, even if there's a topic given by the client.
If there is a story, more details are added to the drawing. And I collect images that I can refer to, such as web, pictures, books, magazines, movies etc.

Based on the research, I draw a sketch with a pencil and bring it to Procreate to finish it

I think adding stories is important in planning and designing a new painting. I hope people who see my paintings also feel the stories through them.
5. Who and/or what inspires your work?
I draw inspiration from stories that I experience indirectly through novels, movies, music, etc.
Even if I haven't experienced it myself, I feel like my world is expanding when I deeply immerse myself in it.

The scenery and sounds while taking a walk or riding a bicycle are also sources of inspiration.
6. What role does art play in your life? How does it change the way you view the world?
It is my Soulmate. There is a connection of minds, an unconditional love and a total understanding between us.

Art relieves my pain and sadness and anger. While I'm painting I can forget all my troubles and get complete joy. Without art, I would be living a monotonous and repetitive life.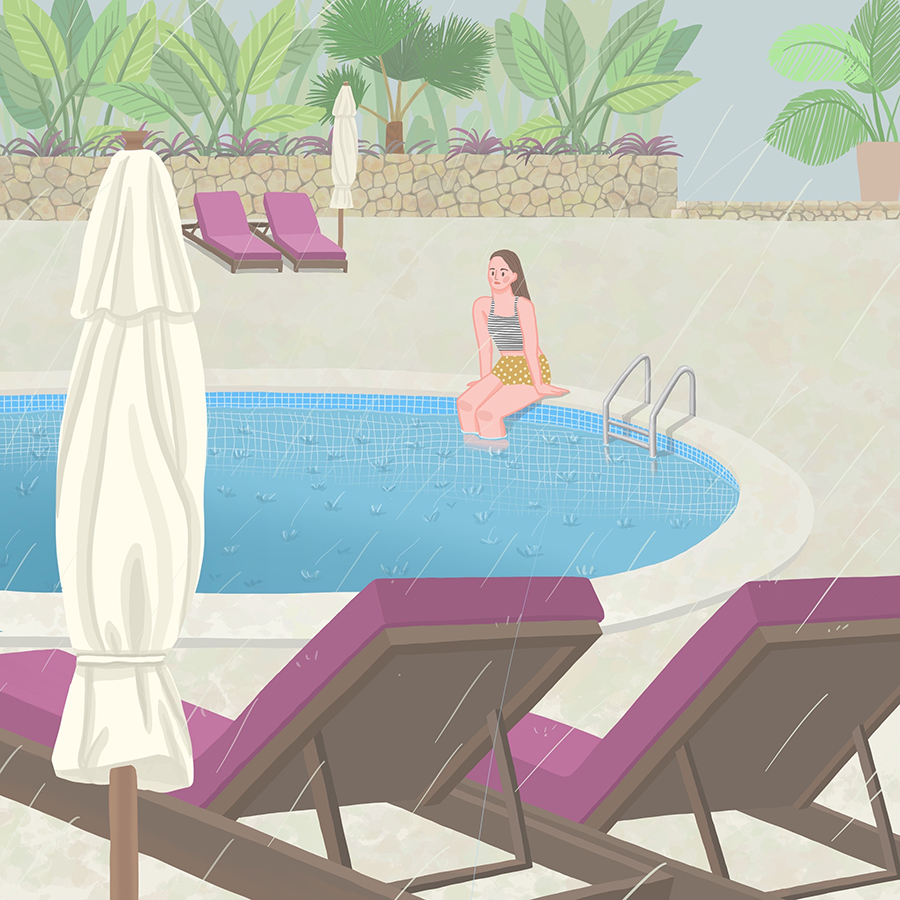 7. Where did you study?
I studied at Ewha Woman's University in Seoul, South Korea.
8. Where do you see yourself in five years?
I am currently working on a children's book and will be published this year, or next year.
There are many other good ideas besides the book I am working on, so I want to work on more books if I have a chance. And first of all, I am going to build my portfolio steadily.
9. What about in ten?
I can't really imagine 10 years from now. I'll have to develop my drawings to build a personal style and I want to draw illustrations on media that have many contacts with people such as publishing, commercial, magazine, etc. If possible, I'd like to hold an individual exhibition.
10. What do you hope to achieve with your art?
As I grow older over time, I hope my illustration will grow with me. And most of all, I want to work as a professional illustrator for a long time, maybe a lifetime.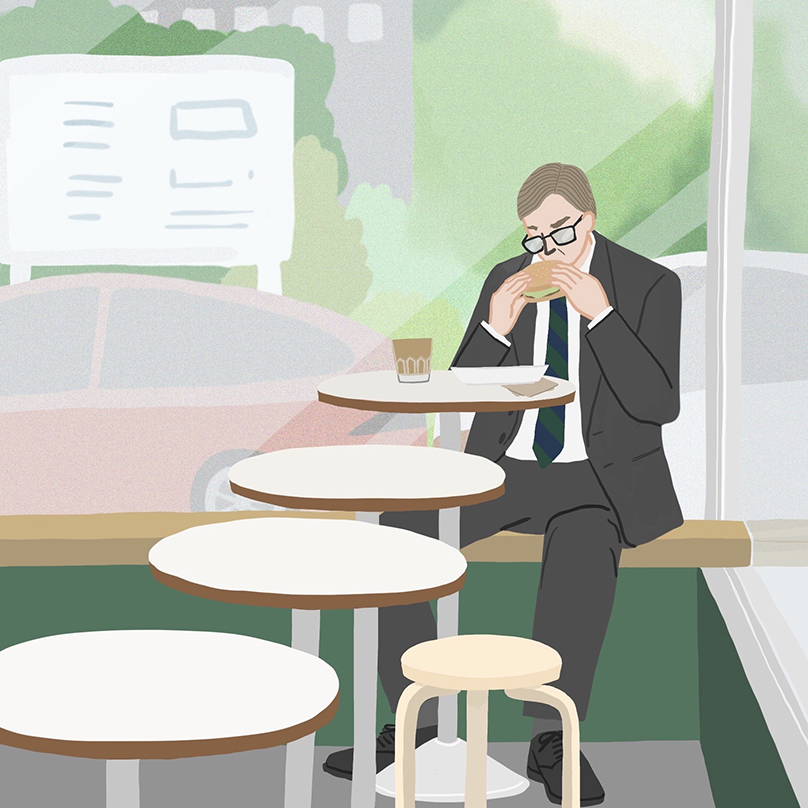 11. Now, tell us a little more about you as a person: what is your favourite food?
All kinds of fruits, iced oat latte, chocolate. And Korean seaweed soup.
12. Favourite book?
"Persepolis" by Marjane Satrapi"Never Let Me Go" by Kazuo Ishiguro"Neapolitan Novels" by Elena Ferrante
13. Favourite genre of music?
Classical and jazz piano instrumental music. I usually play it as background music when I'm working.
14. What are your hobbies?
Reading books, strolling around unknown places, drinking coffee.
15. If you weren't an artist, what would you be?
I would have continued my work as a UX designer. I liked and enjoyed it. I've probably been doing it for a long time.