Instagram:
@arsmariam_illustration
Behance:
www.behance.net/ArsMariam
1. What's your story? Where are you from?
I am Maria, an illustrator. My niсkname is Arsmariam. I was born far, far away in the north of Russia but live in Moscow for a long time.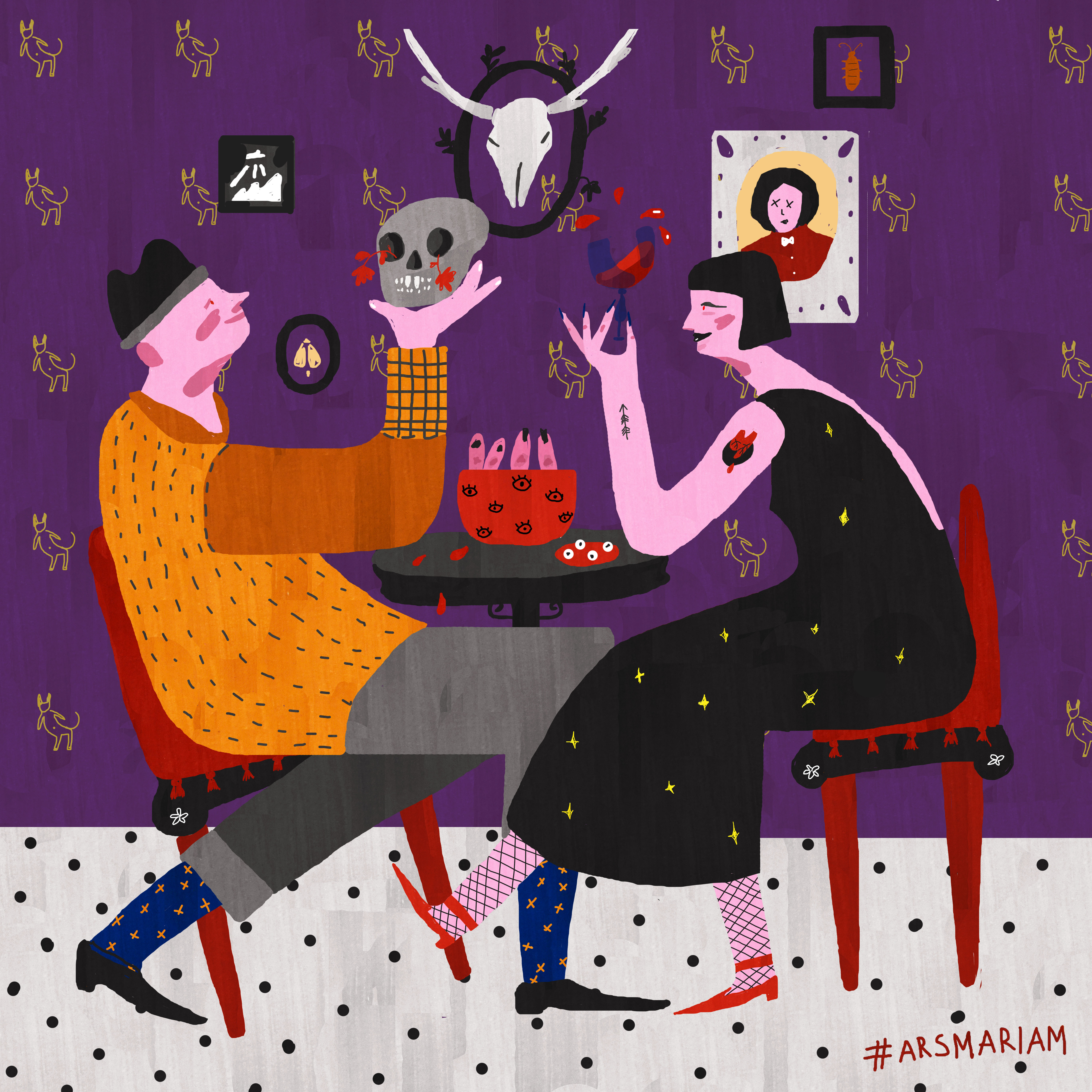 2. Tell us about your aesthetic.
My illustration consists of special combination of colors and a lot of details. There is nothing random on it. All details are linked as parts of the puzzle are linked together. As a final result you can read my visual story. For example, in one of my works an image on the laptop explains open suitcase lying next to it.
3. What is your favourite medium and why?
I am using graphic tablet for finished illustrations. Mechanical pencil for sketch. Markers, pens and pastels for fast drawing on the go.
4. What is your artistic process like?
It's process of creating a history. I just "make photos" of moments in reality or stumble onto photos in the internet and make up stories. This happens every day but of course I don't draw all ideas. I choose one thing and develop it on paper.
5. Who and/or what inspires your work?
I'm inspired by nice instagram pages, interiors, beautiful and self-confident girls and something space-mystic-futuristic: :)
6. What role does art play in your life? How does it change the way you view the world?
I am in creative process even while I'm not drawing. And art is part of me and I think I need more time to answer how does it change my life. Because I don't remember how could I live without art.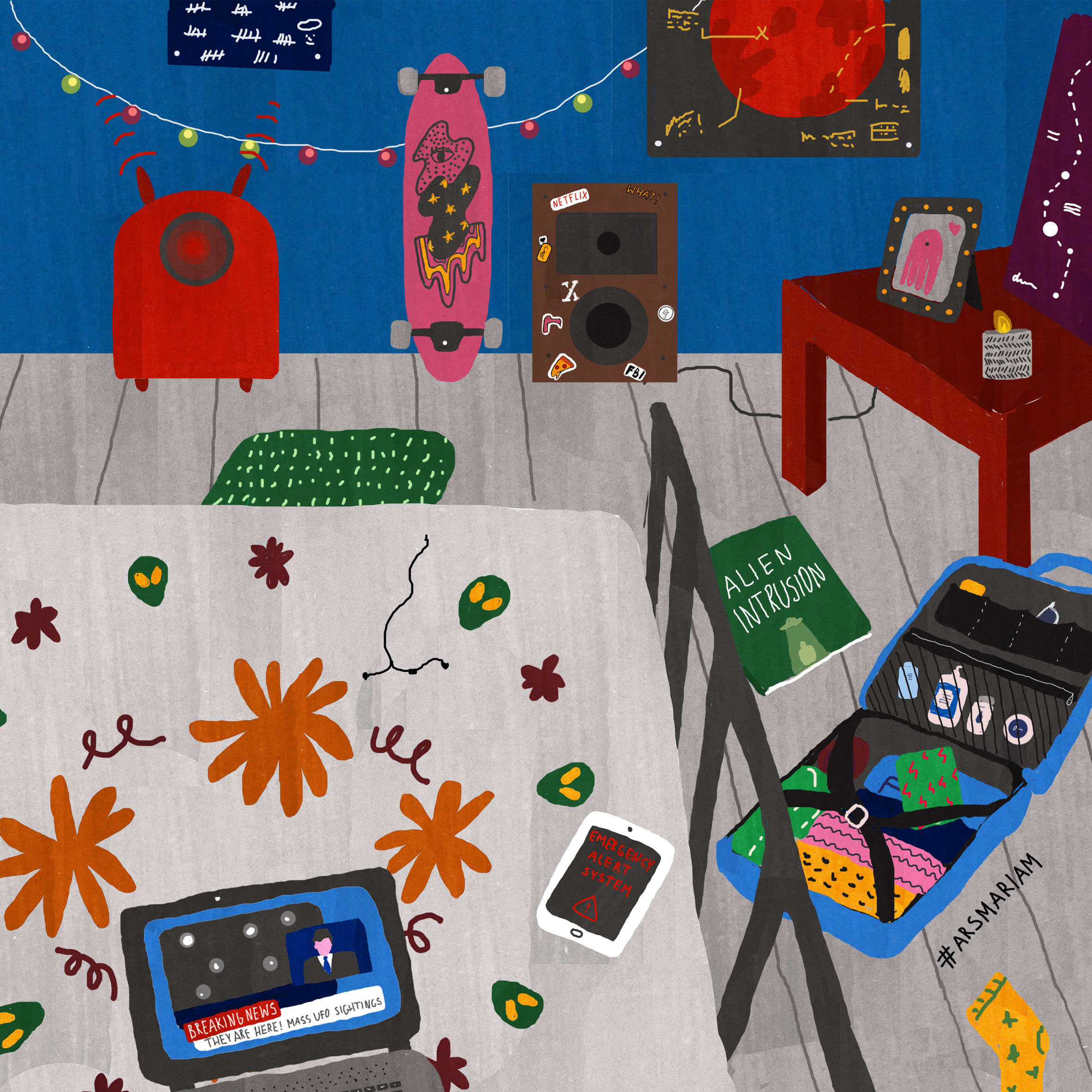 7. Where did you study?
I'm graduating from Moscow Polytech next year. Faculty of Graphics and Book Art n.a. Vladimir A. Favorsky.
8. Where do you see yourself in five years?
Hope I will be more popular. I'd love to have my own online-shop and interesting collaborations around the world!
9. What about in ten?
Maybe my online-shop will be real :)
10. What do you hope to achieve with your art?
I just want to live my life with art.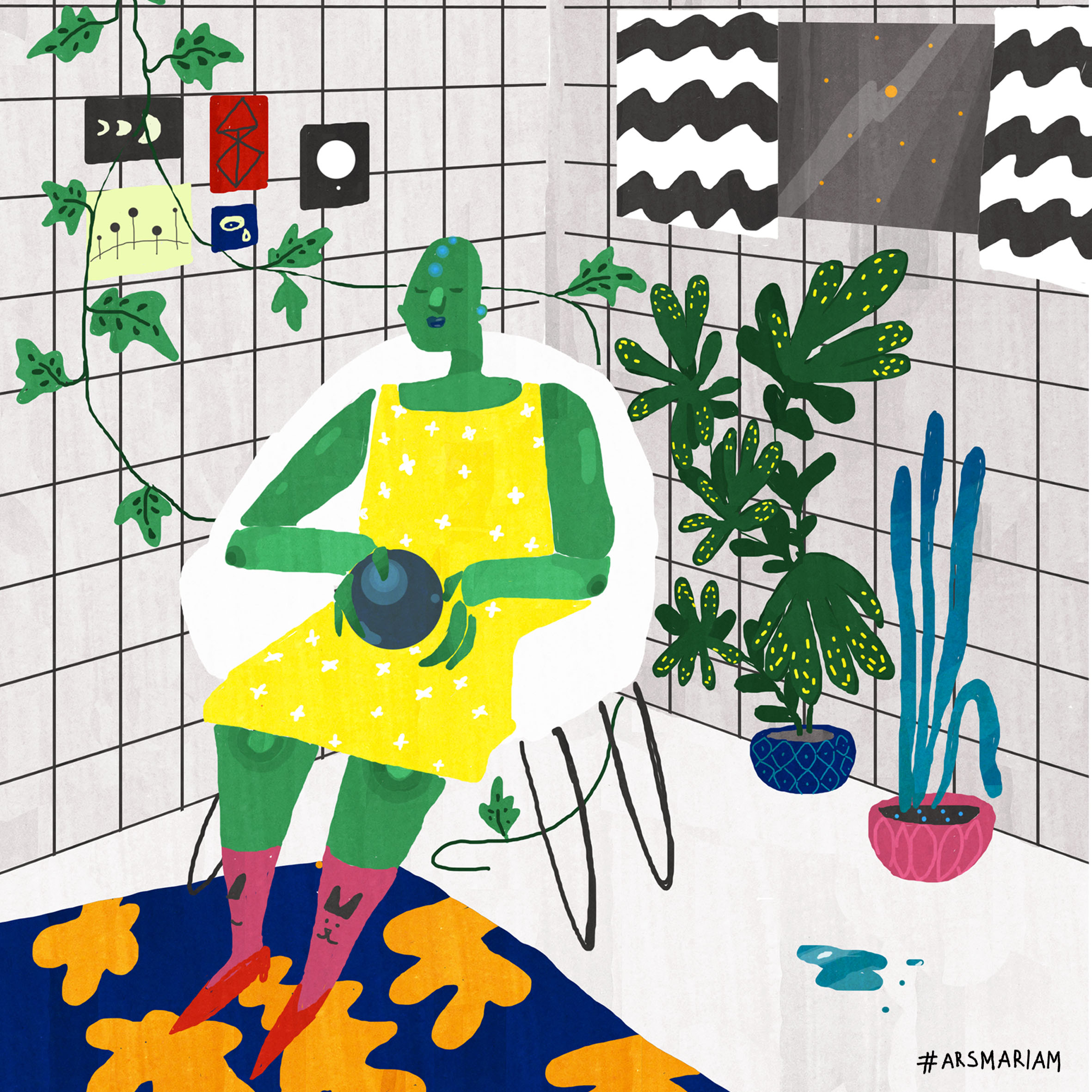 11. Now, tell us a little more about you as a person: what is your favourite food?
Home-cooked meals are the best! And no matter what kind of dish! But when I was a kid I loved little dough pocket filled with meat (in russian language "pelmeni").
12. Favourite book?
The Martian Chronicles by Ray Bradbury or The Magus by John Fowles
13. Favourite genre of music?
Different genres except heavy metal.
14. What are your hobbies?
When I am lazy about going to somewhere I use cruiser skateboard.
15. If you weren't an artist, what would you be?
I don't know and it scares me :/