Instagram:
@art.iisan
Facebook:
www.facebook.com/artiiisan
Behance:
www.behance.net/iisamonttifa4d
Redbubble:
www.redbubble.com/people/artiisan/shop
1. What's your story? Where are you from?
I'm Iisa, I'm an illustrator and artist from Helsinki, the capital city of Finland, where I've lived all my life. I've always been painting and drawing, even as a kiddo I used to draw stories and comics which I made up or doodle everywhere I could. About a year ago I started to post my artworks on Instagram because I wanted to clear out to myself what my style is and who I am as an artist. I thought that posting pictures daily would help me to figure out my style and boost me even more to paint. I'm glad I did that, even tho I was super scared to show anyone my work because it has lead me to all new paths and really clear to me what my true passion in life is. It has always been art obviously, but only now I know what I want to do with it.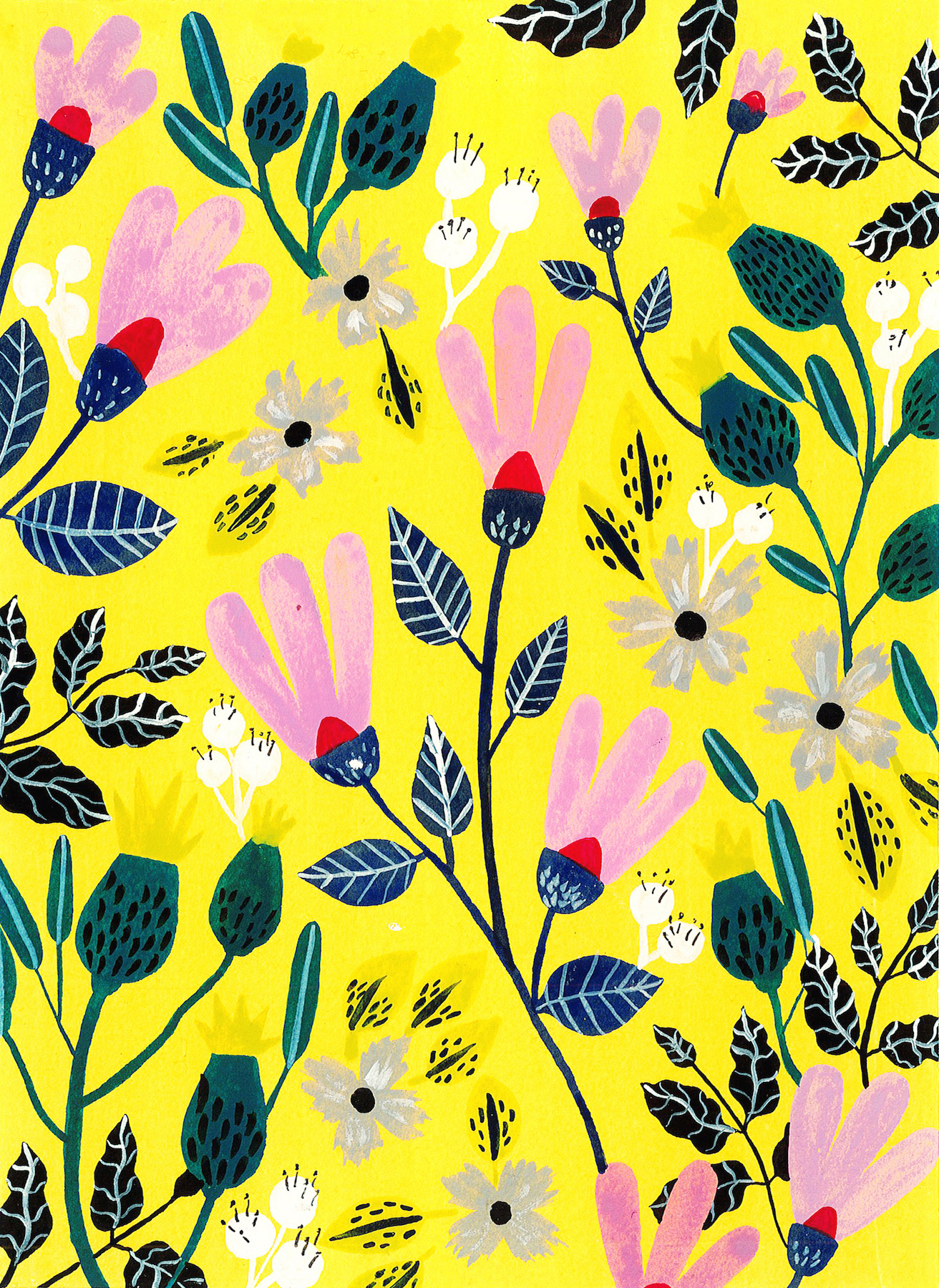 2. Tell us about your aesthetic.
My works are all about vivid colors and floral, soft shapes. Real on imaginary. My style is sometimes more graphic and sometimes more delicate, girly with soft watercolors. My works are all about strong color combinations. I always paint all my works, I never use Illustrator or Photoshop (only for editing my works for my shops) because it's my thing to keep my works as authentic as possible. I find hand painted works more warm and real, and they show the true mark of the artist's handprint, which disappears when a computer does it for you.
3. What is your favourite medium and why?
Gouache. I can't even remember my life before I started to use gouache! I used to paint with watercolors and acrylics, but then I was introduced to the world of gouache and I absolutely fell in love with them. I love the rich pigment and the texture of it. Gouache colors have such a variety how they can be used. You can mix it into a lot of water and use them as they were pigmented watercolors, or not to mix them at all with water, and use them as thick as the color in the tube is. I want to try out markers also, I think I would like them a lot, but at the moment paint brushes are my thing.
4. What is your artistic process like?
I barely ever sketch my works. I just start with mixing my color palette and start to paint, and see what comes up. For me it works. It also gives me the opportunity to be spontaneous and free from expectations. Sometimes I do get these vivid visions in my head that I really have to paint. Sometimes I know exactly what kind of result I want, so I sketch it before I start to paint. But mostly I enjoy the process, when I just put my audio book on, get my painting gear on and start to paint with colors I like that moment, and just enjoy the process of painting and the mindfulness feeling of it.
5. Who and/or what inspires your work?
Nature, colors and other artists of course. Coffee. In Finland, we have nature all around us so it's easy to escape into the forest and get rapidly inspired. At winter time it gets so dark in here, that I feel such an urge to paint something colorful to cheer up my day, so sometimes dark times can be inspirational! Sometimes I get obsessed about some specific theme that inspires my work for some period of time. I'm a very visual person, I see inspiring and beautiful scenes wherever I lay my eyes on. I also get very inspired very easily from ordinary things in life, and I think that's the best thing about me as an artist. Find the joy in the ordinary.
6. What role does art play in your life? How does it change the way you view the world?
Well, art is playing a huge part in my life. Art is like air to me and it is my happy place. Not just painting myself, also other artists works and teaching art brings me a lot of joy and certain calmness. Art has given me the opportunity to express myself and also to see other people to express themselves, to see something from their within. I enjoy very much seeing artists and even ordinary people as they paint. Something from people's inside comes alive when they paint.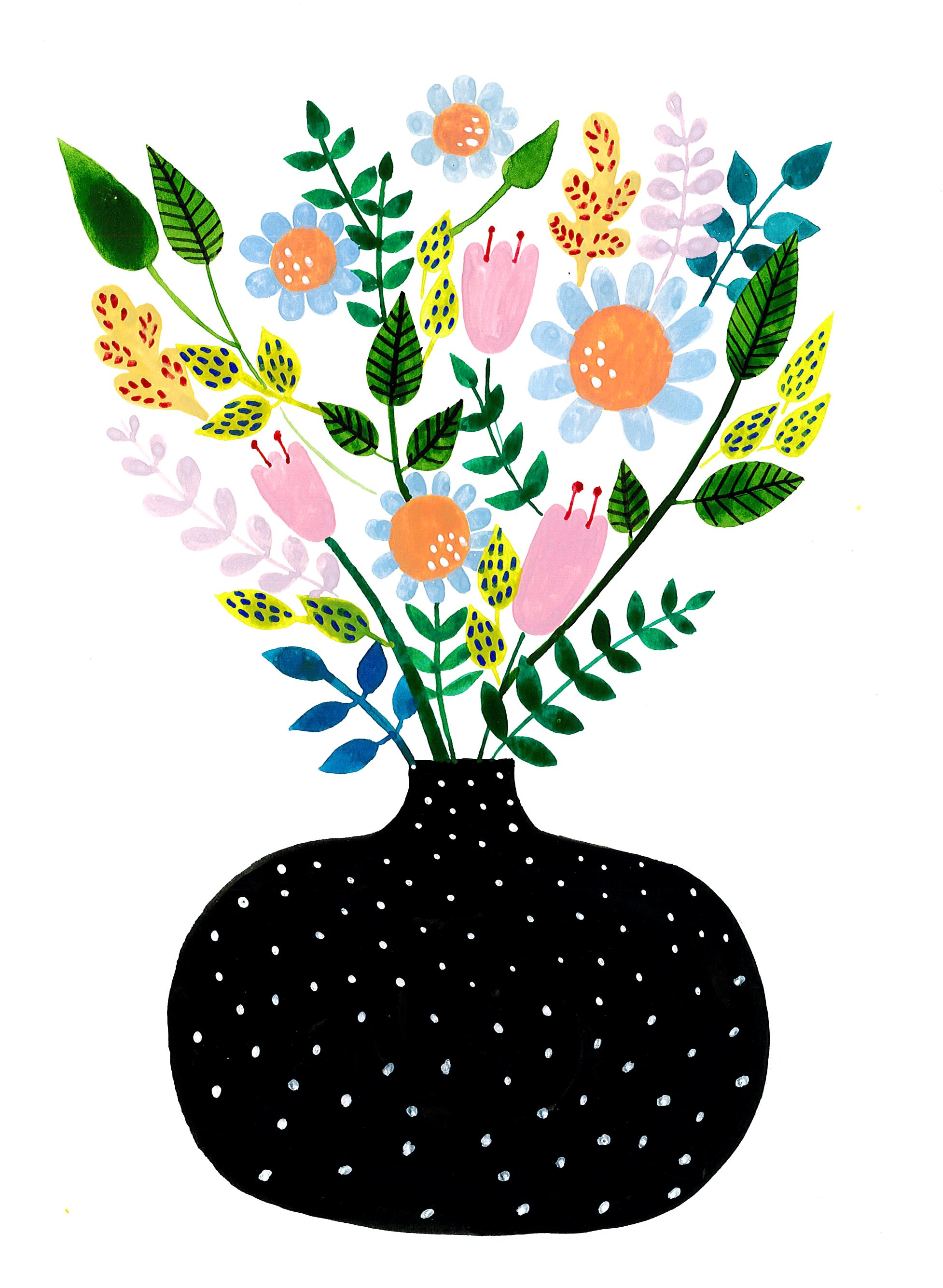 7. Where did you study?
I've been studying layout designing and art pedagogy here in Helsinki.
8. Where do you see yourself in five years?
My vision is that I'm working both as an illustrator in my own company or as a freelancer, and also working as an art teacher and arranging art workshops, which is also my great passion and what I do already. I see myself working as a freelance illustrator, working with people I find comfortable to work with and doing my own art stuff at the same time. I want to make the future me proud of today's me, so I'm working really hard to get me where I want to be in 5 years. And also I have a couple of kiddos of my own to paint with. :)
9. What about in ten?
This is a question I haven't even asked myself yet. I'm more living in the moment kind of person, making more near future plans instead of 10 year plans. But ofcourse I do have dreams which are so big that they even scare me, and those dreams need more than 5 years to accomplish them. In 10 years I'm still working in art field, teaching and illustrating, but even in bigger field. I've hopefully created something that I don't even know what it is yet.
10. What do you hope to achieve with your art?
I wish I can bring happiness and joy through my art. I want to make people smile! It's not like I'm going to change the world with my illustrations, I just want to add a little more color in to it.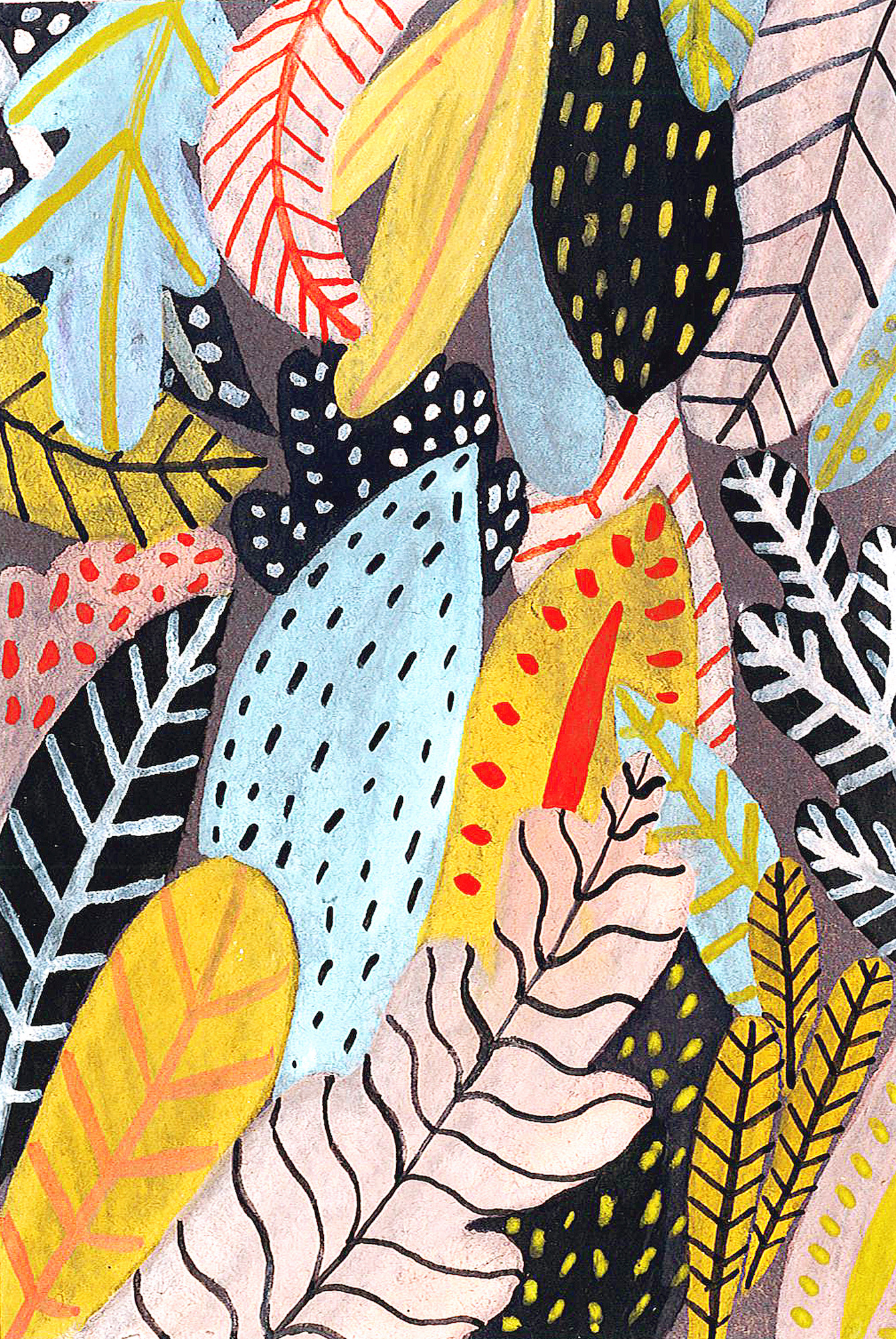 11. Now, tell us a little more about you as a person: what is your favourite food?
Pasta. I could eat it all day, every day. Cacio e pepe is my favourite.
12. Favourite book?
I enjoyed reading "The Help" by Kathryn Stockett and in my native language, my favourite book is "He eivät tiedä mitä tekevät" by Jussi Valtonen. I just started to read "Unbroken" by Laura Hillenbrand and I think it is going to be one of my favs, so inspiring story.
13. Favourite genre of music?
I'm known for my shitty taste in music! But my favourite genre is changing all the time. One day I love cheesy pop music, the other I feel like listening to heavy metal or classical.
14. What are your hobbies?
Running, walking, audiobooks, cooking, and sudokus.
15. If you weren't an artist, what would you be?
In my wildest dreams: astronaut or a sailor. Reality: I think I would like to work as a kindergarten teacher, I love kids.