Instagram:
@ashburn_illustration
,
@ryan.ashburn
Youtube:
www.youtube.com/user/MrRRA23
Website:
www.ryanashburn.com
1. What's your story? Where are you from?
I was born in Hollywood, raised in the poor areas of San Bernardino. I picked up art+design through my love of skateboarding. Growing up in rough neighborhoods, I got an inside scope to the raw and unedited realities around me--realities that not everyone gets to experience. But in an incredible way, I think this kind of crazy environment molds people in a manner that helps them build strength, positivity, confidence and character overall. It taught me how to adapt, be dynamic and intuitive--which are things that pay off in my work.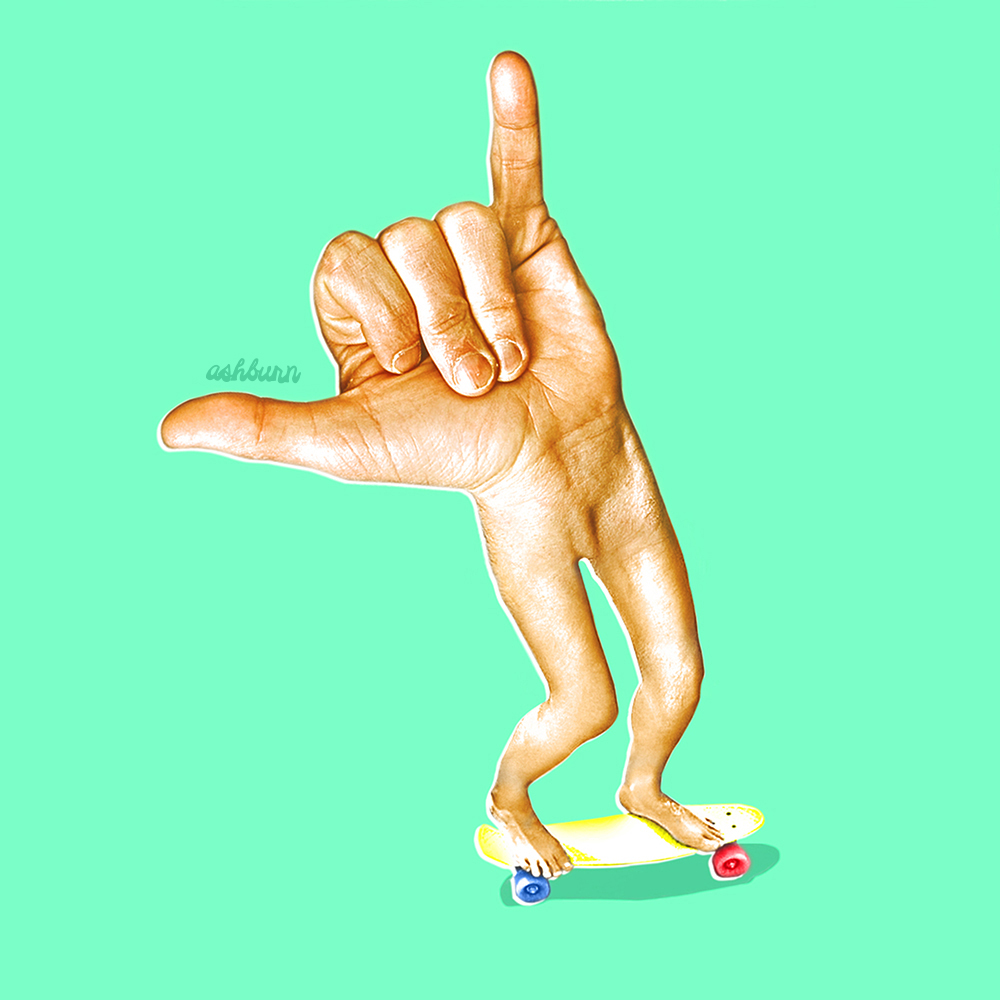 2. Tell us about your aesthetic.
At the moment my aesthetic is influenced by german art, pop art, fauvism, skateboarding, everyday shit, surrealism, funny people, garbage, wrinkles, different cultures, technology, food and the streets.
3. What is your favorite medium and why?
I don't have a favorite medium but I tend to lean more towards skateboarding because it drives my digital illustration and video work.
4. What is your artistic process like?
It depends on the project(s). I usually find myself working backwards. In my head, I try to visualize the finished work to the best of my ability but most of the time I just wing that shit. If it feels right, I move on to the next project with a new cup of coffee.
5. Who and/or what inspires your work?
Just everyday people inspire my work, skateboarding, sign language, food, classic art+design posters, tv shows, some music.
6. What role does art play in your life? How does it change the way you view the world?
Art plays a significant role. I think it's taught me to be mindful of the details and layers that surround me which in turn make me curious and more of an autodidact.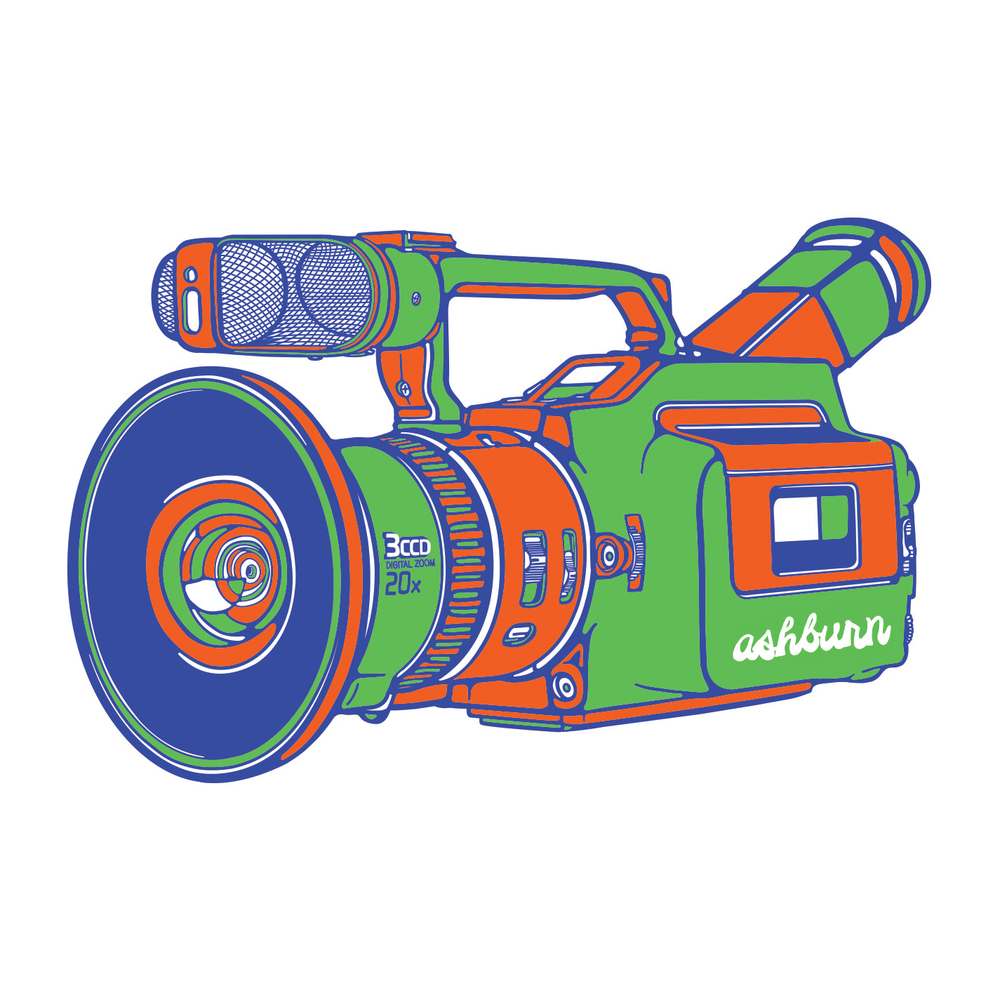 7. Where did you study?
I studied and received my Bachelors of Arts degree in Graphic Design from California State University, San Bernardino.
8. Where do you see yourself in five years? Working in an agency?
I'll most likely find myself going with the flow. In five years, I see myself still creating, skating, experimenting, exploring and improving my crafts. It's possible I may work more with the skateboard industry or somewhere along the lines of digital media and broadcasting.
9. What about in ten?
In ten years, I still see myself creating, skating, experimenting, exploring and improving my crafts. I envision myself giving back to my roots and local communities. Also, chillen in my future house lounging with friends and loved ones.
10. What do you hope to achieve with your art?
I believe that God is in control of all of our lives and God hooked us up to get artsy—to be original. I'm spending my time to create art so that I can give thanks to God for these gifts. If what I create along the way can inspire or motivate or remind someone to mellow out and listen to their inner voice, then that's something worth aspiring to.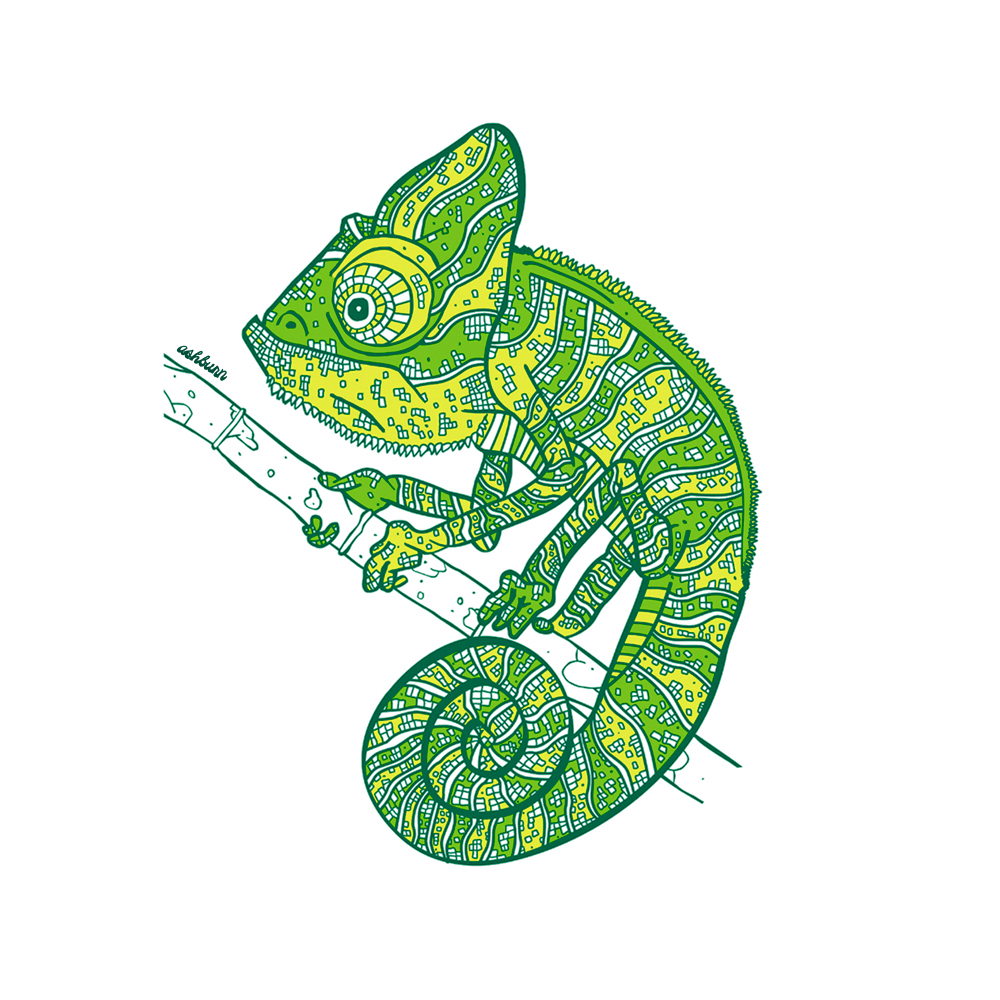 11. Now, tell us a little more about you as a person: what is your favorite food?
That's a hard question…at the moment my favorite food is Chicken Veggie Pho.
12. Favorite book?
Bruce Lee's Striking Thoughts
13. Favorite genre of music?
I don't have any favorite music genres, I listen to a bunch of genres. Is it weird that I sit in silence sometimes? haha
14. What are your hobbies?
Skateboarding is my main hobby. I believe a hobby is therapeutic, it balances me out as a whole. So if there's a hobby important to you, do it.
15. If you weren't an artist, what would you be?
I'd be like water haha