Instagram:
@asta_astawu
Facebook:
www.facebook.com/astawuillustration
Tumblr:
asta-art.tumblr.com
Behance:
www.behance.net/yayai
1. What's your story? Where are you from?
Hello! My name is Asta Wu, and I am an illustrator from Taiwan. I work across picture books, illustrations and graphic novels.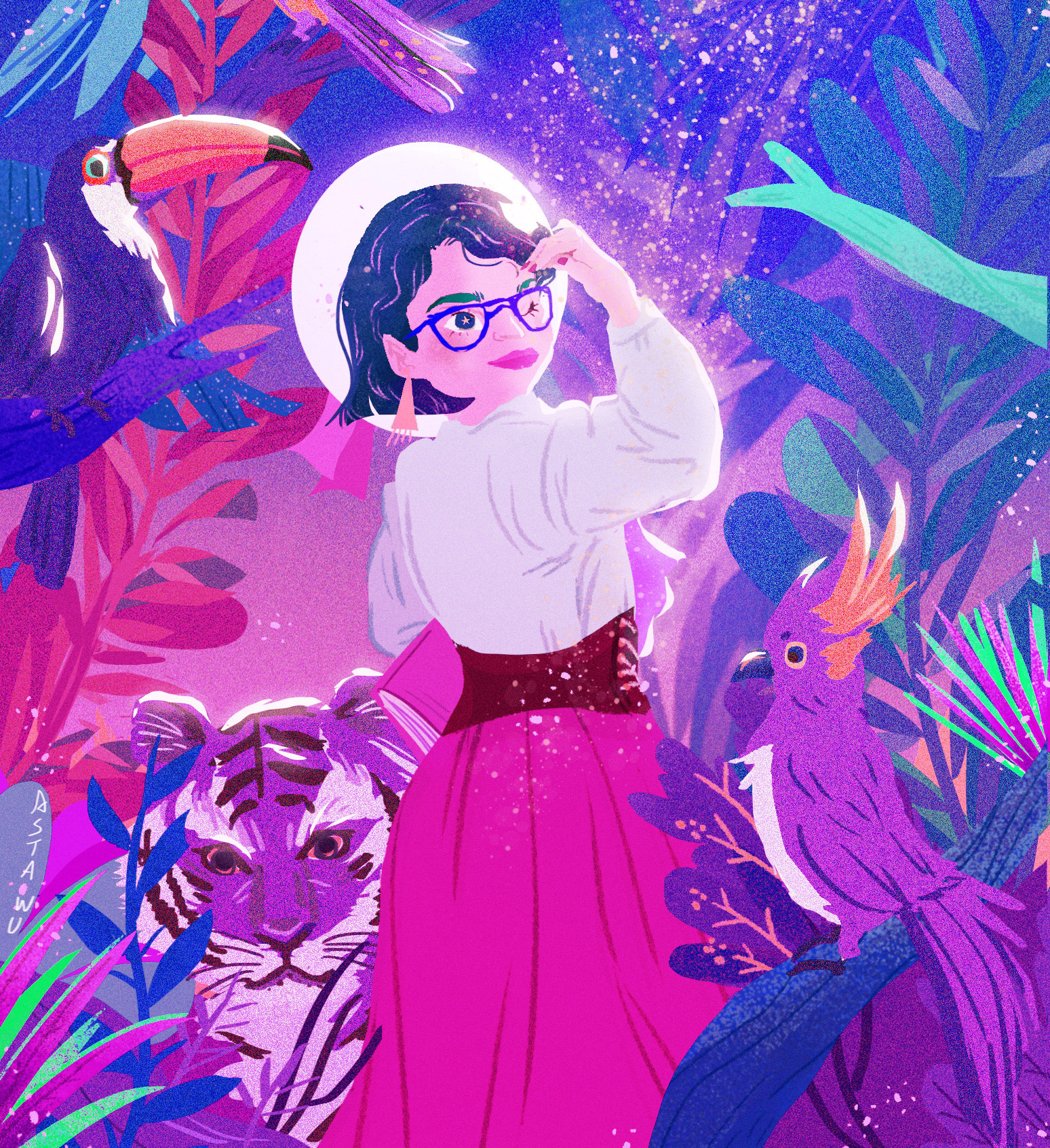 2. Tell us about your aesthetic.
I loves reading things about magic, folklore and mythology, so I think my aesthetic is around them.
3. What is your favourite medium and why?
I am not particularly fond of any medium, but recently the majority of my works are digital. However, I do love draw with various materials including ink, pencil, gauche, or watercolor.
4. What is your artistic process like?
Firstly, I start out with quick lines using pencil and sketch my idea. At this stage, I tend to design 3~5 thumbnail to adjust my composition. Then, I pick 1 or 2 and finish it with more details on paper. Finally, I end up the whole illustration in Photoshop or Illustrator. For me, the most important part is music, I always need to work with background music.
5. Who and/or what inspires your work?
Tove Johansson, Kay Nielsen and Aubrey Beardsley. They are great artists and illustrators, and their works inspire me.
6. What role does art play in your life? How does it change the way you view the world?
Art gives me a way to express my feeling. Sometimes when I do not know how to talk or how to behave, I'd draw an illustration or write a script. Art teaches me how to communicate with people and world.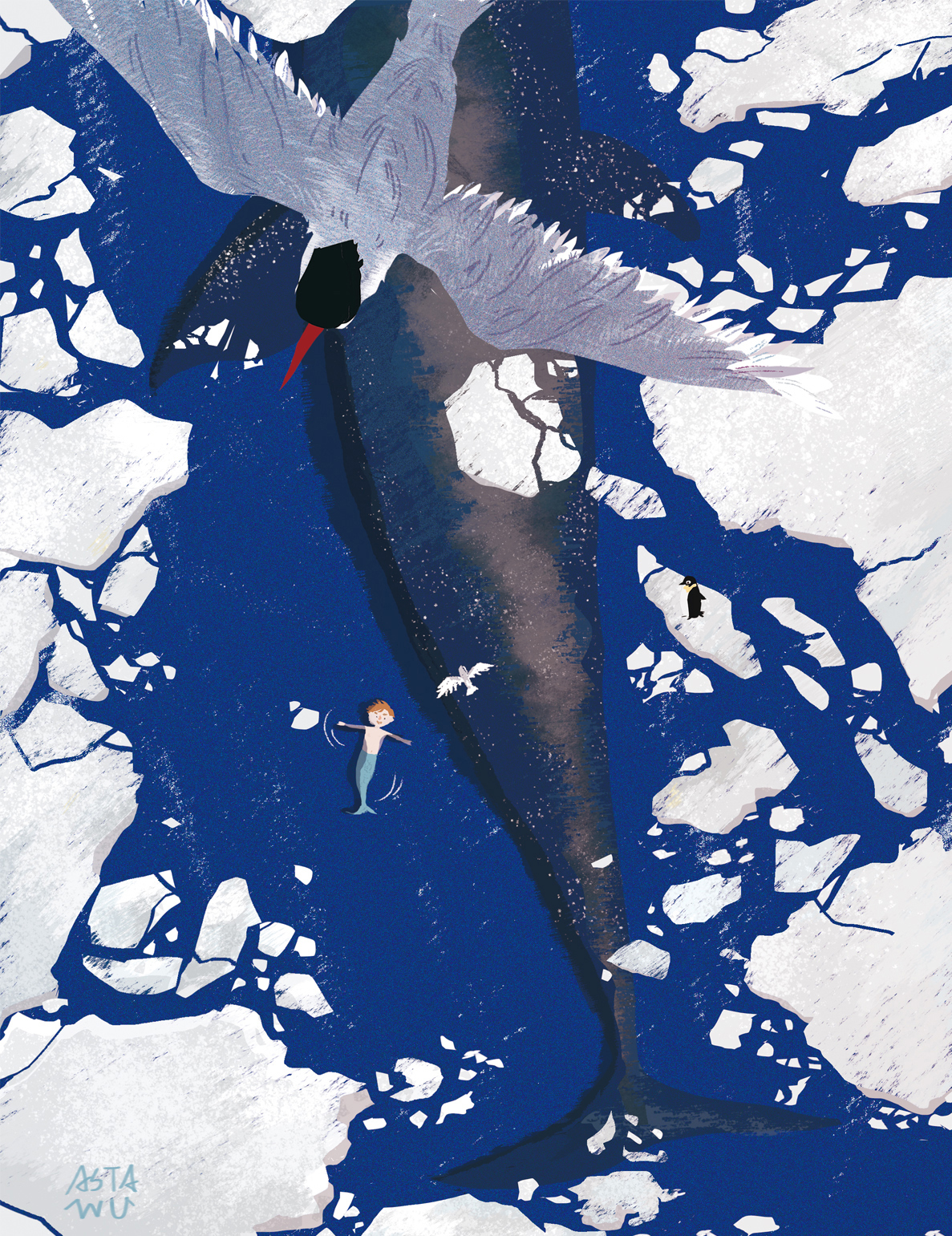 7. Where did you study?
Having done a B.A. in Chinese literature in 2015 and I visited Osaka, Japan, for Tove Johansson's exhibition. When I finally saw these wonderful pictures of Moomin, I made a decision that I want to be an illustrator.
8. Where do you see yourself in five years?
If possible, I really hope I can work with clients from different backgrounds;. Besides, I want to apply my art in various fields. Trying new thing is good, so I want to learn more from illustration and animation in five years.
9. What about in ten?
Have my own studio and a small farm. Maybe I can keep some goats and cats and in the backyard, and there are full of avocado trees.
10. What do you hope to achieve with your art?
To make people feel my love. I always hope that my works can bring joy and sorrow at the same time, and I want to tell a story more fluently.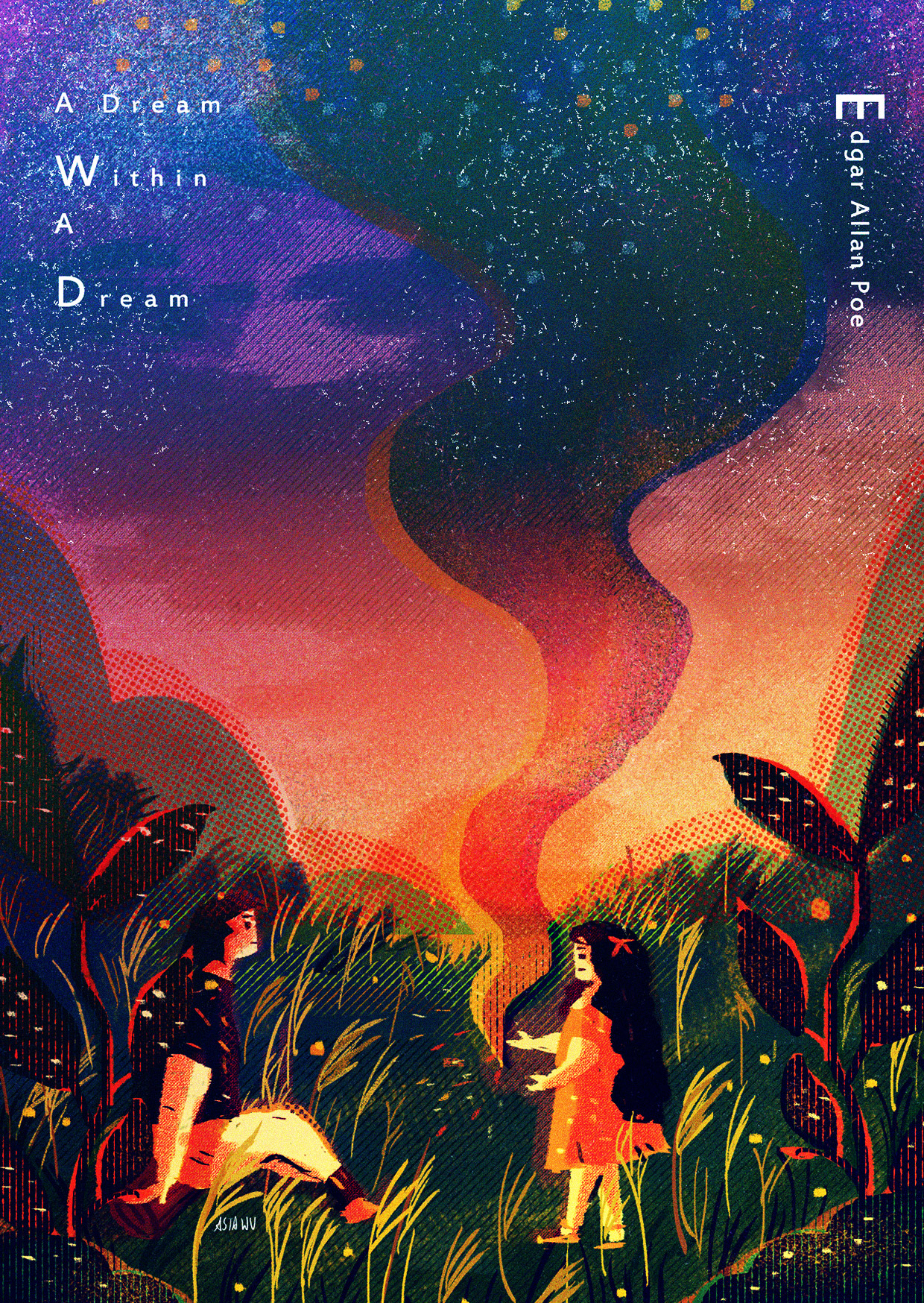 11. Now, tell us a little more about you as a person: what is your favourite food?
Cinnamon roll and Stroopwafel. I just cannot choose one.
12. Favourite book?
I love reading, so it's pretty hard to choose merely one. There are two novels, Agota Kristof's The Notebook and Gregory Maguire's Wicked, influencing me a lot, and I read them many times.
13. Favourite genre of music?
I usually listen to various kinds of music like Pop, R&B and musical, recently I keep playing Sigrid's Dynamite almost every day.
14. What are your hobbies?
Riding Bicycle and Swimming. In summer, I go to the beach with friends all the time.
15. If you weren't an artist, what would you be?
Astronomer or Archaeologist. I'm crazy for star-stuff and old things.