Instagram:
@astridtorresg
Facebook:
www.facebook.com/astridtorresg
1. What's your story? Where are you from?
My name is Astrid Torres, i'm from Guatemala City, my parents are from a rural part of the country so i always travel a couple of times a year, that made me stay in touch with natural places and not only the city. I graduated the last year as a graphic designer and thanks to that i was able to discover the collage.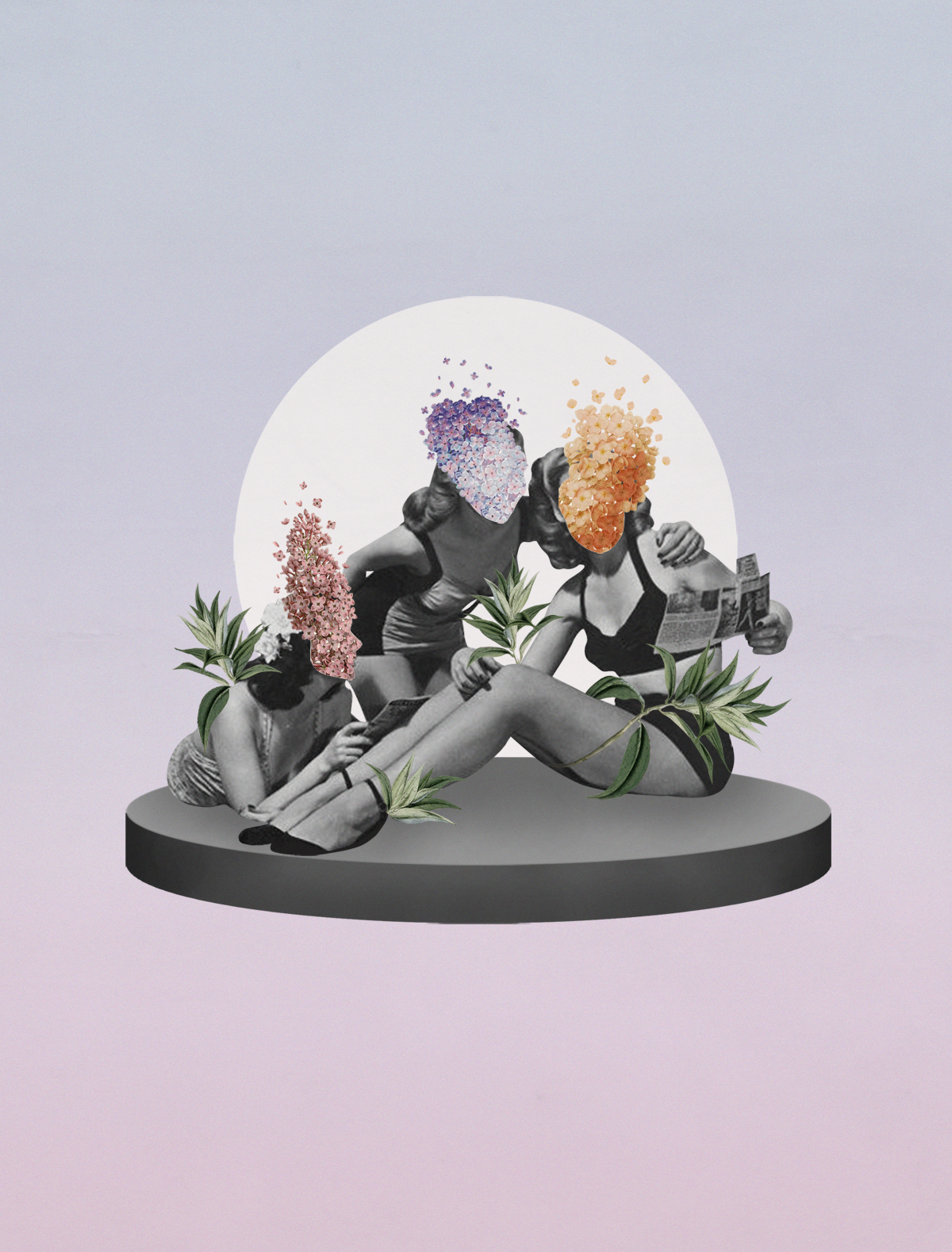 2. Tell us about your aesthetic.
For me is a combination of surreal compositions with old and strange elements. It's like giving a new meaning to many parts that are disconnected and give to old photos a second life in an alternate dimension. I like to use certain types of colors, textures and elements to give an unreal and delicate sense.
3. What is your favourite medium and why?
My favourite medium is digital collage, because the possibilities to create are endless. But I have the curiosity to combine in the future manual techniques, like oil painting and analog collage.
4. What is your artistic process like?
Depends, sometimes i find a picture and i rely on it to create a new composition or i have an idea that comes from a part of a movie or something that i saw or heard in the day and sometimes i work based in specific concepts or topics.
5. Who and/or what inspires your work?
I have many sources of inspiration, old photos, music, movies, paintings, surrealism, any art manifestation. Also the work of another artists like Rocio Montoya, Randy Mora, Álvaro Sánchez or Dromsjel.
6. What role does art play in your life? How does it change the way you view the world?
Arts changes a lot of how i see and feel everything, it's also a way to bring life to my world. For me the art creates a magic atmosphere where you see possibilities, moments and feelings that you could not see in this dimension, i do not speak only of graphic pieces but also of music, theater or any art manifestation. Through art we can give to the world an instant of the vision we have of our reality.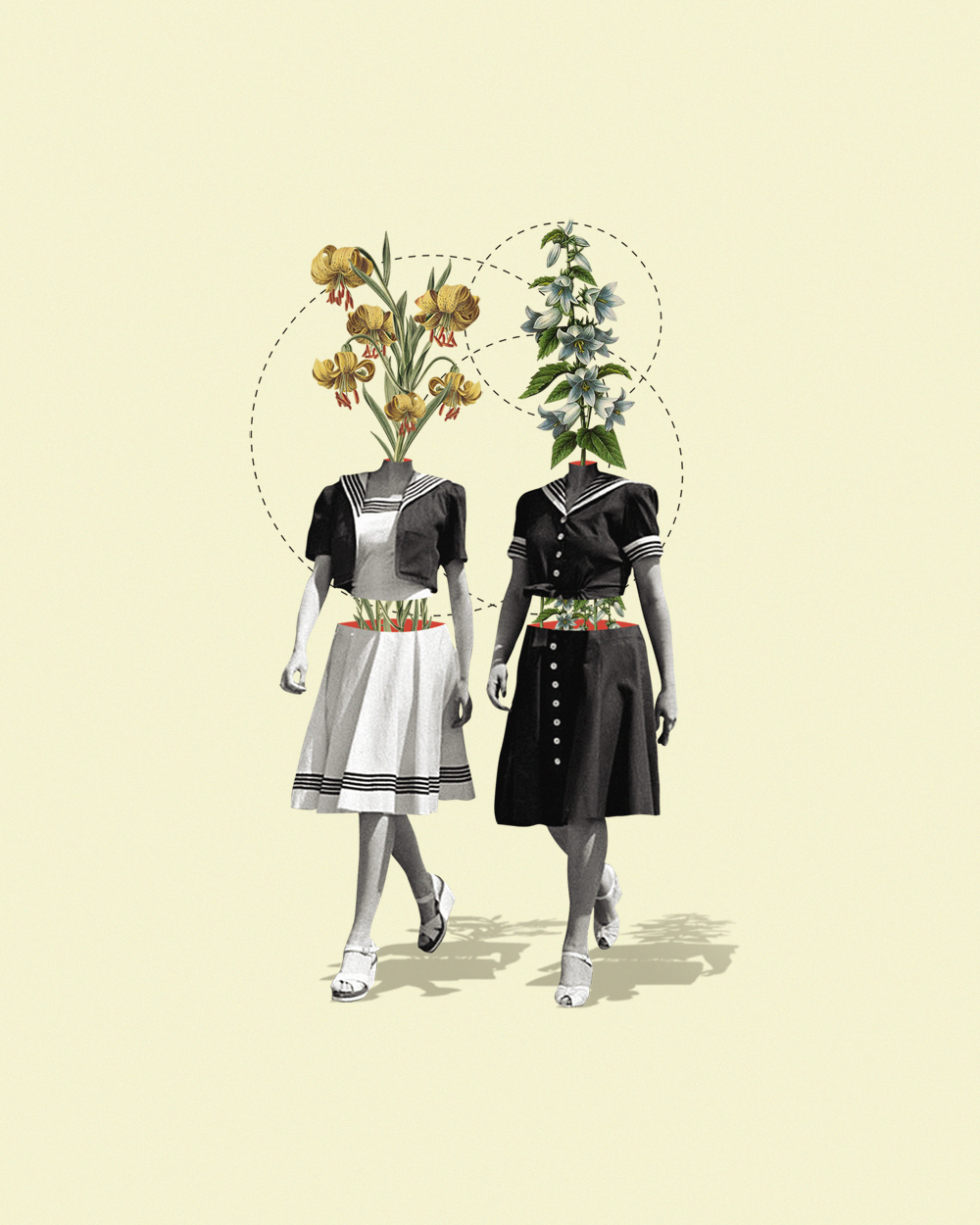 7. Where did you study?
I studied graphic design in Guatemala City. Through that career i could find collage as my favorite technique.
8. Where do you see yourself in five years? Working in an agency?
Maybe in an agency or maybe as a freelance. I want to keep doing collage but it would be amazing if i can integrate it more to my work as graphic designer.
9. What about in ten?
I would like to have my own studio.
10. What do you hope to achieve with your art?
For now i do what i do because i love it, but in the future i want to integrate my collage art more to my profession as graphic designer and be evolving and experimenting with new techniques, not only digital but also manual.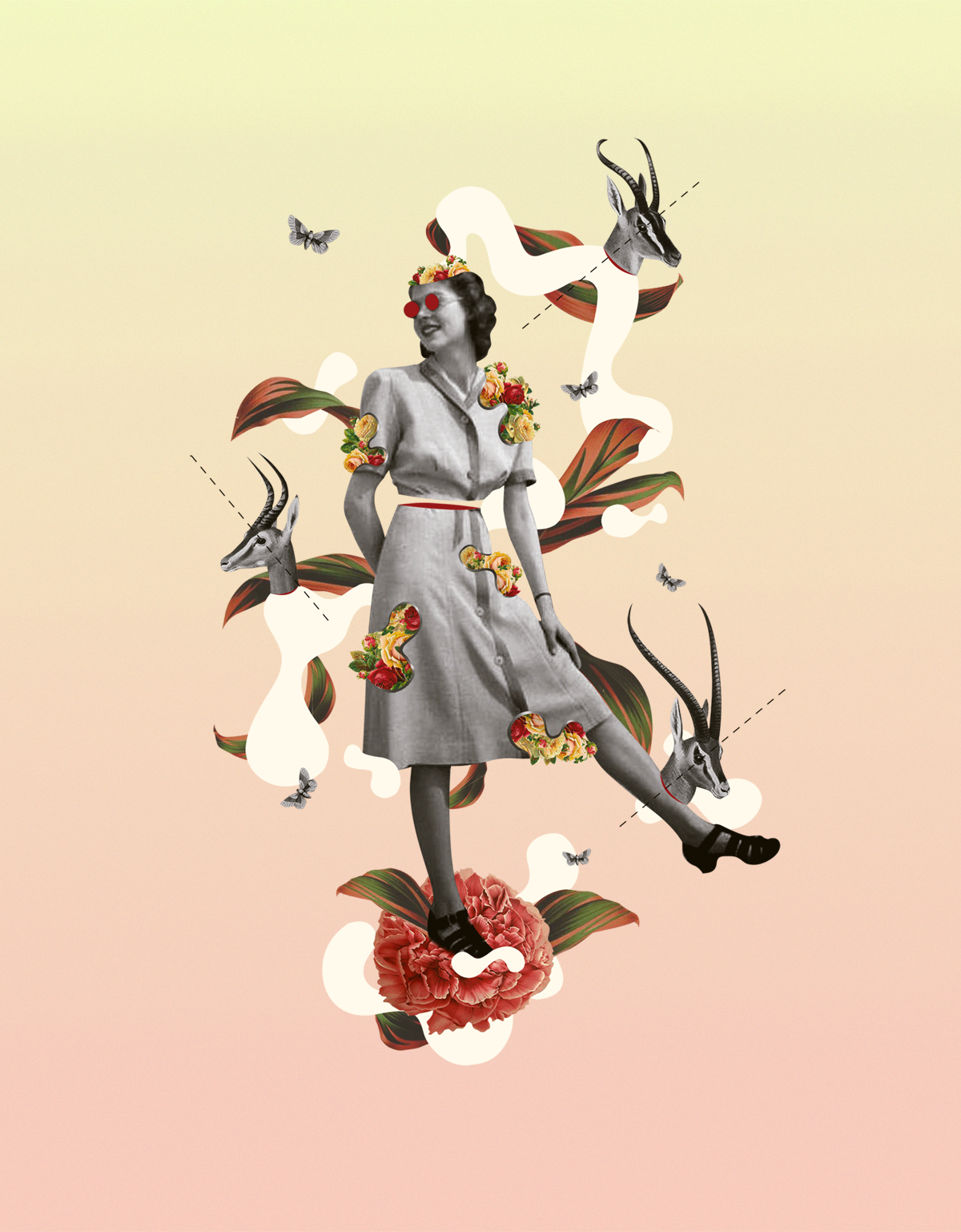 11. Now, tell us a little more about you as a person: what is your favourite food?
I love pasta, any type of pasta, but sushi too.
12. Favourite book?
I think it would be "Testament of youth" by Vera Brittain.
13. Favourite genre of music?
I don't have a specific favourite genre of music, but i enjoy listen instrumental soundtrack of movies and series like "The Village", "The Painted Veil", "Ex Machina" or "The Crown". I also listen to bands like God help the girl, Washed Out and Patterns.
14. What are your hobbies?
I love to watch historical period drama films and series, i recently started painting in oil so i think it will become a nice hobby for me. I also enjoy searching vintage photos of people, places or nature, and read about art history of 20th century.
15. If you weren't an artist, what would you be?
Maybe i would have a job related with history.