Instagram:
@astridweguelin
Website:
www.astridweguelin.com
1. What's your story? Where are you from?
Hello! I'm Astrid, a freelance illustrator from London. I moved to Leeds to study and have stayed there since, but will be moving back to London in a few weeks!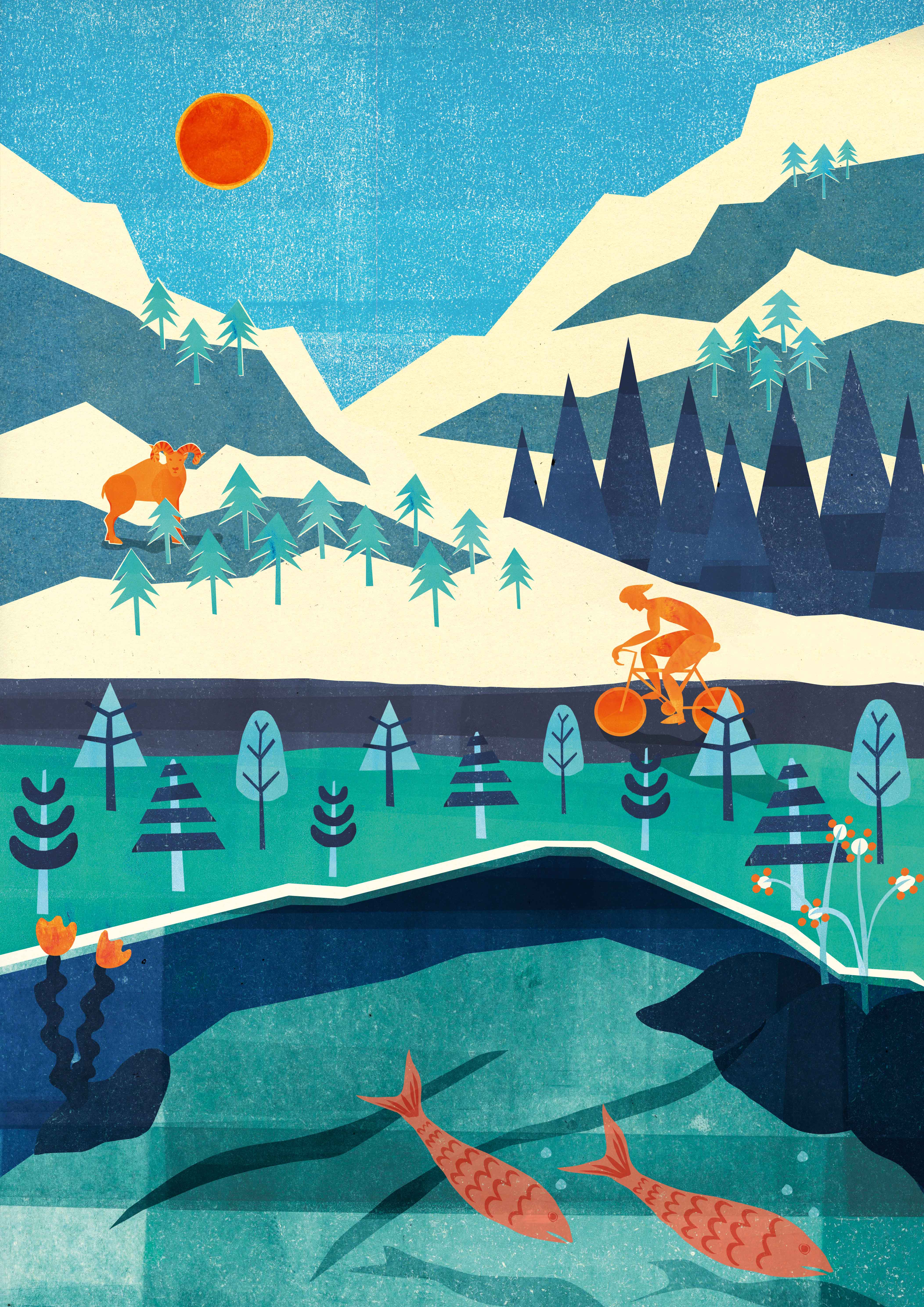 2. Tell us about your aesthetic.
It is very colourful and full of texture. Most of the work I make at the moment is digital but all my textures handmade through mono print or other analogue techniques, which I think gives the work a more organic feel. My illustration style can range from being quite detailed and realistic to a lot simpler, shape based with a hint of the surreal.
3. What is your favourite medium and why?
I love making textures, I make them through mono print, mark making or just rolling out ink. The hands-on approach is a nice escape from working on the computer all the time – and I love the unpredictability of it. The 'messy' bits where different coloured inks haven't mixed properly add a raw, handmade aesthetic to my digital illustrations.
4. What is your artistic process like?
Depending on the project, I usually start with research – I really enjoy learning about what I will be illustrating, being able to add context to my work, and I often find inspiration from certain words or quotes. I then start jotting down ideas and compositions – they are very rough. The main visualisation of the image is when I start putting together all the elements digitally; that's how I see what works and what doesn't. It ends up being more like a digital collage, playing around with all the elements and layers. If I'm a bit stuck I sometimes turn to handmade collages, cutting up my textures – this method is much more experimental and playful so helps loosen and develop my ideas.
5. Who and/or what inspires your work?
So many things! Nature, food, my dog, travel, landscapes, architecture, stories, films, colour, shapes… I'd say natural forms inspire me the most – I try and bring them into a lot of my work. I never get tired of drawing plants and the different patterns within nature.
6. What role does art play in your life? How does it change the way you view the world?
Art plays a massive role in my life – I've loved doing it and learning about it since I was little. As I've got older I've come to appreciate good design, and being able to recognise it in everyday life is so exciting. Art and design is such an important form of communication that is so personal and emotive, it enables you to see different people's perceptions of the world, which is amazing.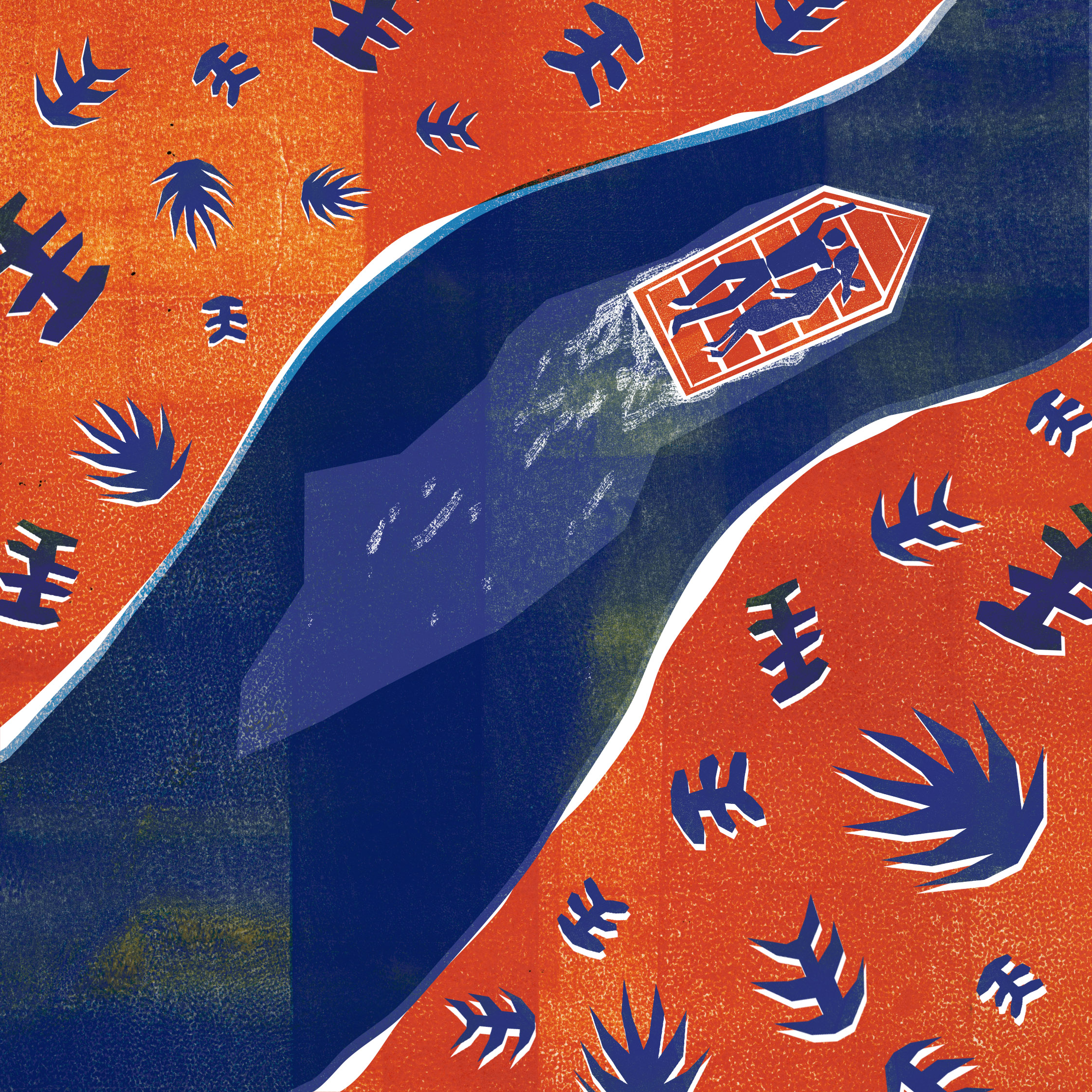 7. Where did you study?
My foundation was at Arts University of Bournemouth, and then I went and studied my illustration degree and Leeds College of Art.
8. Where do you see yourself in five years? Working in an agency?
No idea! I'm at the very start of my career, so am open to anything! I would love to still be doing freelance, but I'm up for having a go working in creative companies – I'd like to experience what else is out there.
9. What about in ten?
Again, that is very far away! Hopefully having a more established freelance business. And I'd like to have illustrated a book.
10. What do you hope to achieve with your art?
I'm really interested in how illustration/art is used to help children learn and use their creativity so it would be cool to someday be a part of that.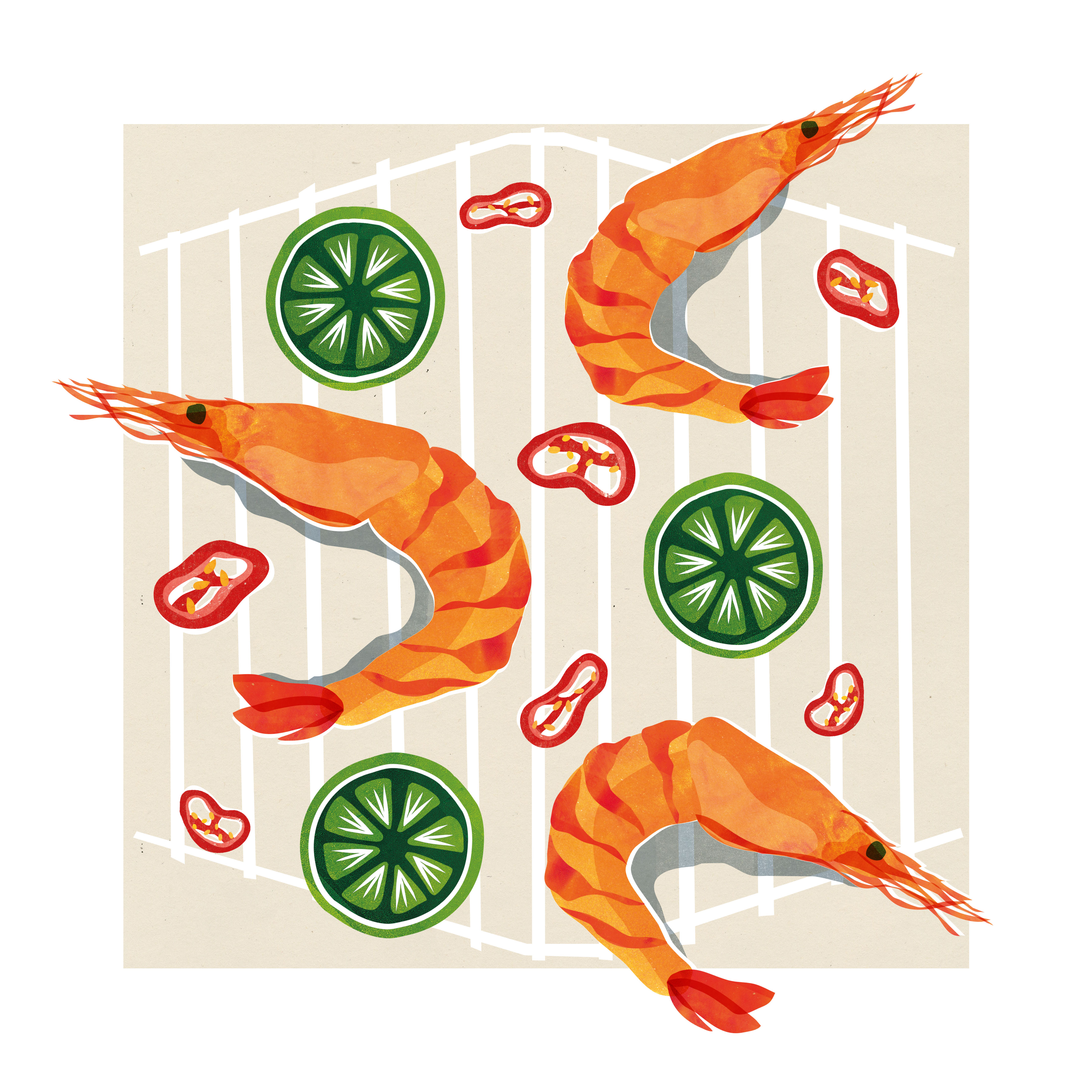 11. Now, tell us a little more about you as a person: what is your favourite food?
Sausage and mash.
12. Favourite book?
High Rise – JG Ballard.
13. Favourite genre of music?
I don't think I have a favourite genre, but I'd never say no to a bit of ABBA.
14. What are your hobbies?
Watching films and rubbish TV, walking my dog… I probably need some new hobbies.
15. If you weren't an artist, what would you be?
I used to want to do something with animals – a marine biologist would've been cool.