Instagram:
@atelierbebop
Tictail:
atelierbebop.tictail.com
1. What's your story? Where are you from?
Hello, my name is Corbin. I'm a trained architect turned aspiring illustrator and designer, operating under the creative studio moniker 'Atelier Bebop'. Originally hailing from the North East of England and now living in Manchester, U.K. Studying architecture taught me the fundamentals of design and exposed me to many disciplines, but it never satisfied that raw creative urge. Putting pencil to paper feels so immediate and fulfilling, creating a finished piece sometimes in a matter of minutes.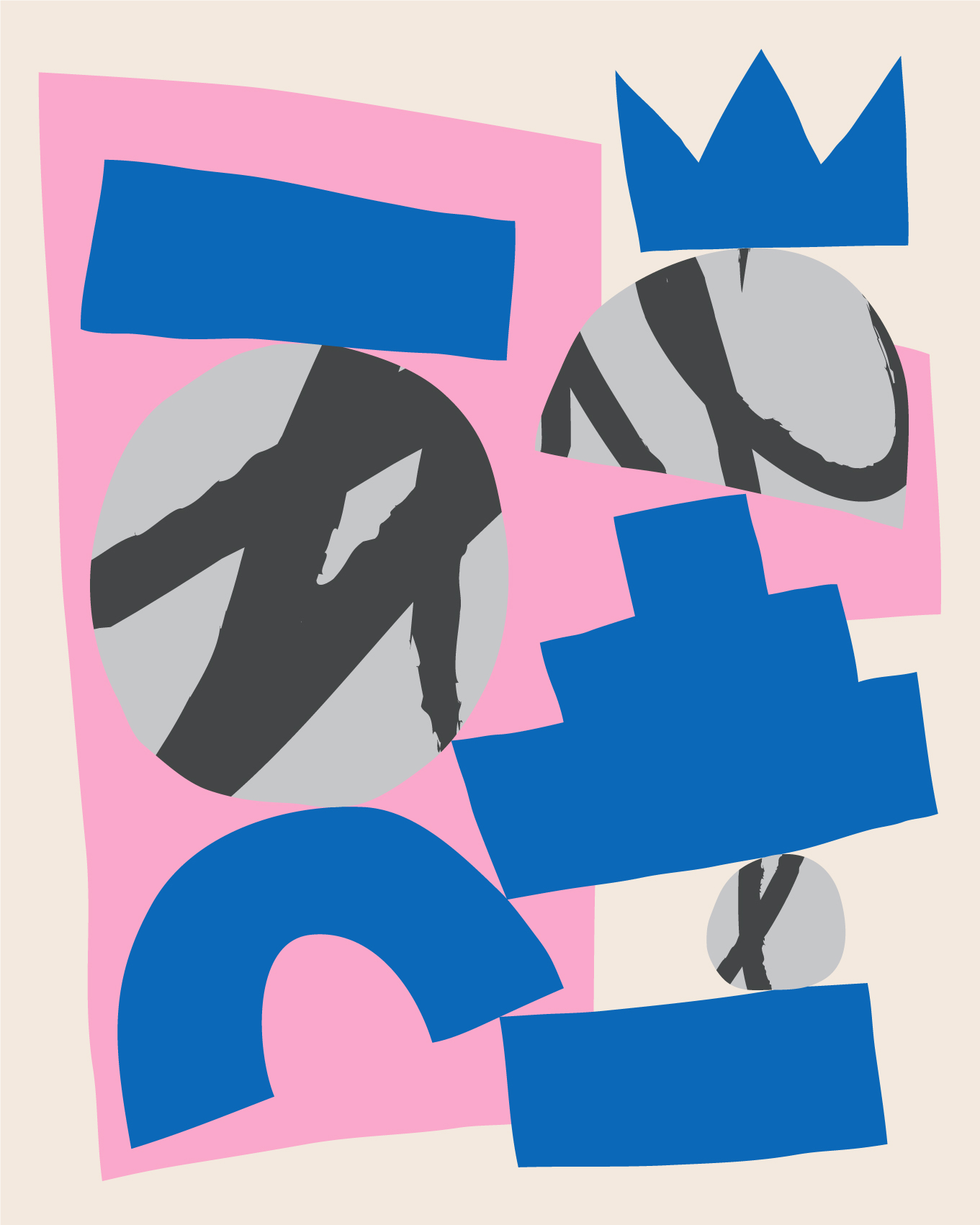 2. Tell us about your aesthetic.
There is something about geometry that has always fascinated me. Ordering and categorising objects is a very satisfying task for me. When producing architectural drawings I would see patterns amongst the lines, a sort of asymmetry that just worked. I would make a duplicate of the file and save it, deleting everything else that didn't add to the composition. Today I like to create something a little more playful and less refined, imagining confetti, party poppers, or just random junk stuffed into a jar. I like how the shapes interact and compliment one another. It just feels right, visually.
3. What is your favourite medium and why?
Although my work is often generated and published digitally, its life always begins on paper drawn with pencil. It's the initial composition that I value most. In the future I'd like to produce greater amounts of physical work, using multiple materials to produce something more tangible.
4. What is your artistic process like?
My mind will often drift to ideas of colour and shape, mainly when I'm trying to sleep or daydreaming. Usually I'll scribble it on whatever I have closest and pile it on my desk, ready for me to begin a new piece.
5. Who and/or what inspires your work?
This is a tough one. It's a collection of things. Sometimes it'll be scrap pieces from another project that have fallen conveniently, or a random organisation of objects in a shop; it's really hit and miss how and when I'm inspired. There are artists who I particularly admire such as Ettore Sottsass, Ellsworth Kelly, Kumi Sugai, Tadao Ando, and Michael Graves, to name a few.
6. What role does art play in your life? How does it change the way you view the world?
At times I can become obsessed drawing imaginary lines round the 3D world, translating it into 2D shapes which I will record in my sketchbook. Making art can be super relaxing when I'm in the zone, or sometimes super stressful when I hit a creative block. It's a way for me to escape the normal world in exchange for a more playful and oddly repetitive one.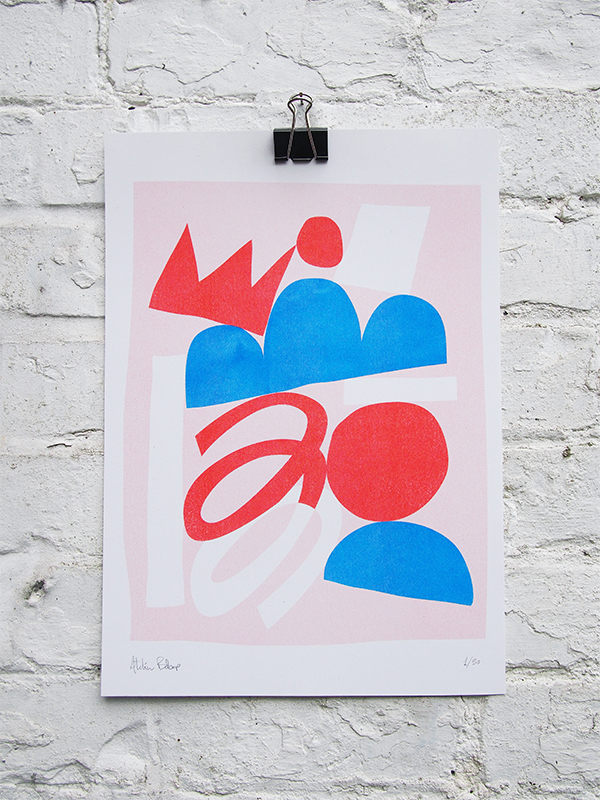 7. Where did you study?
I studied architecture at Newcastle University from 2009 to 2016 with a 2 year hiatus in between. The work I do now is in some way a result of that education, whether it be an evolution of the original or a rebellion against it. I'd encourage anyone to pick up a pencil and doodle. It's nice to let loose those thoughts and have them exist elsewhere.
8. Where do you see yourself in five years?
I would love to be collaborating with others, whether it be like-minded artists or brands. Sharing my work, and being satisfied creatively would be my ultimate goal. Living a humble lifestyle from my creative work would be a dream for me.
9. What about in ten?
In my own studio, surrounded by all the creative things that make me happy. Maybe that studio becomes portable a couple of times a year, who knows.
10. What do you hope to achieve with your art?
I would like my work to open up another door for me that previously never existed, creating new and exciting opportunities.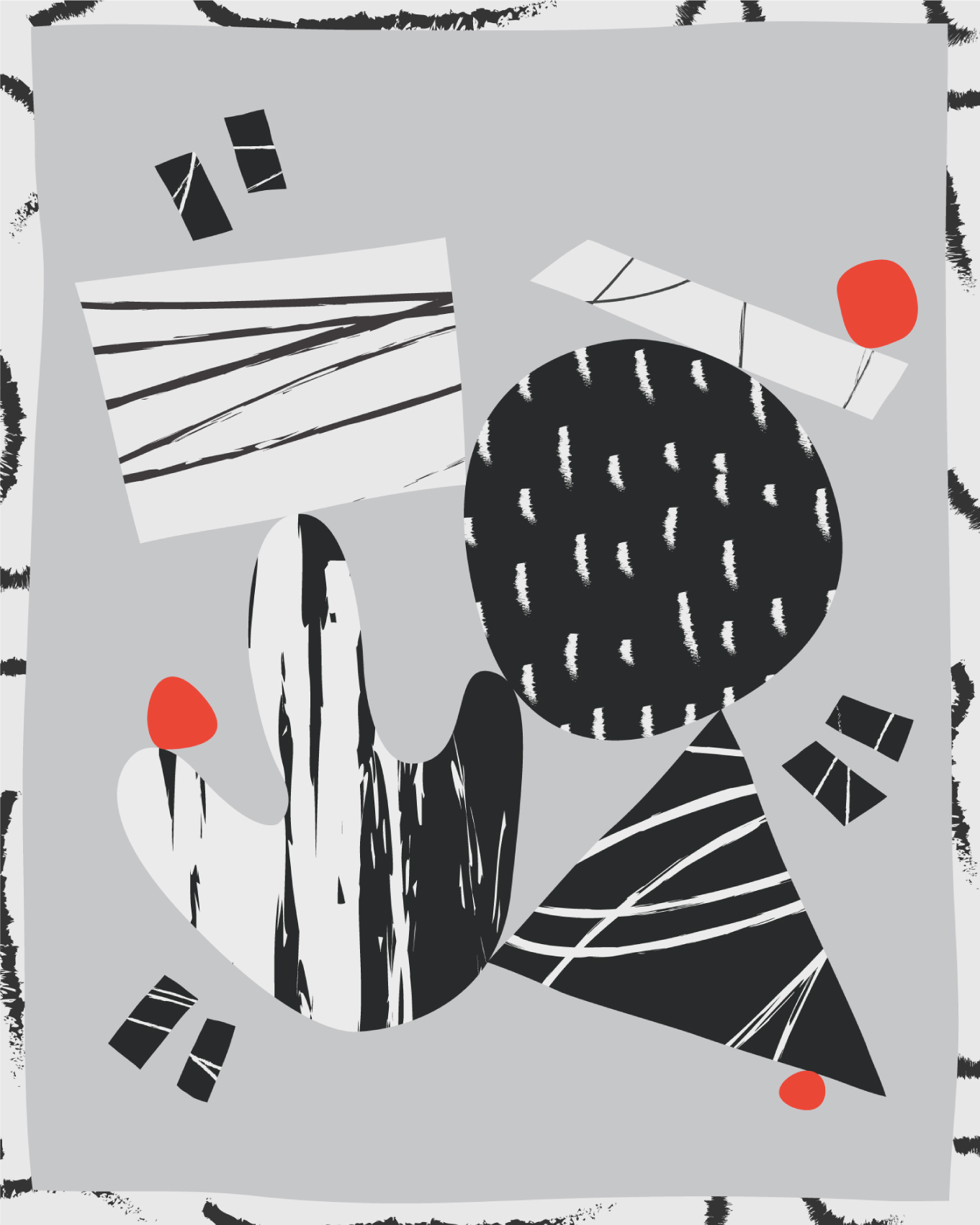 11. Now, tell us a little more about you as a person: what is your favourite food?
Maybe a really good pie! (I'm laughing at myself for writing that). Anything with that home comfort aspect. But then again I would very easily live on a Japanese cuisine. I also love Lebanese food and really anything that is consumable, apart from blue cheese.
12. Favourite book?
'Green Eggs and Ham' by Dr. Zeuss.
13. Favourite genre of music?
If you were to put my iTunes on shuffle you'd have a really hard time nailing a particular genre. I mean, I love some classic hip hop, The Infamous by Mobb Deep, anything by A Tribe Called Quest, Funkdoobiest, Jazz Liberatorz, Jurassic 5, The Pharcyde etc. But then people like Lone, Machinedrum, and almost any jungle from the early 90's.
14. What are your hobbies?
Sound. I really enjoy collecting sound and music. Whether it be to use in music production or just because they provoke a particular emotion, I feel the need to save and store them for a potential future project or idea. Sounds can be so hard to describe purely because of our inability to recall and recreate them, and as a result certain sounds can be a very rare thing.
15. If you weren't an artist, what would you be?
It's funny, I would never class myself as one but I guess everyone is in their own right. Although, if I had the option to pick any profession I would probably pick the musician route. I'd relish the ability to listen to music all day long, while subsequently sharing and enjoying it with others.