Instagram:
@atogrzywa
Facebook:
www.facebook.com/atogrzywa
Blog:
atogrzywa.blogspot.com
1. What's your story? Where are you from?
My name is Magda Kornatowska and I am an illustrator and a graphic designer living in Poznań, Poland. My story is a bit twisted, because I've planned to become an architect. It was my major and even for a few years I was working as an architect. I've always liked drawing. I even taught others during small curse, basics of classical drawing style. Though, I have never seen it as a career for myself. Everything has changed during my studies in Copenhagen. I've started to experiment with graphic design and illustration and found out, that this is it. Nothing ever made me more satisfied than creating my designs. When I came back to Poland after graduation, I've decided to twist everything around and be who I really wanted to be.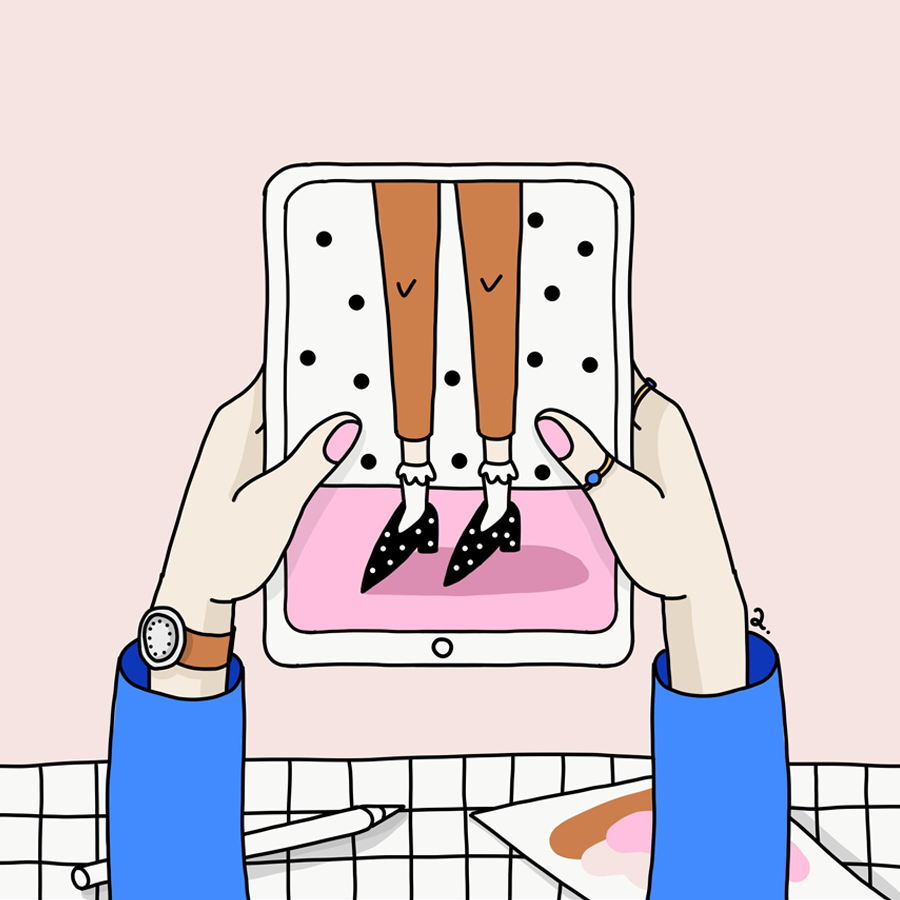 2. Tell us about your aesthetic.
I think my style, with every topic I'm approaching, is a bit changing and developing, but there are some set points. Mostly I use bright colors. I would define my illustration style as simple and honest I think. There is not much texture play, but I like shading, which adds a bit of dimension to my work. I always try to make my illustrations playfull and pleasant!
3. What is your favourite medium and why?
Last year I discovered drawing on an iPad and I am in love since. Digital drawing is definately my favourite medium. It gives me freedom and I feel realy comfortable not being limited by a device.
4. What is your artistic process like?
It all starts in my head, where I build a picture and a vision. Than, most of the time, I make a quick sketch of the idea on a paper (mostly to remember it and try different arrangements of elements), next I draw full illustration on my iPad. First it's always in black and white - i'm creating shapes and outlines, than I start experimenting with colours, I'm adding shades and details.
5. Who and/or what inspires your work?
I get inspired by everything that surrounds me. In my work, I try to capture things that are common, normal or average and show them in a bit different light. What if we'd look at our reality in another way? Maybe see some details, that change the whole perception? This is what I try to show, small things, normal situations, me - everything passed through my own filter.
6. What role does art play in your life? How does it change the way you view the world?
It plays a major role. As I've mentioned, I use my art as a reality filter. So, sometimes it is for me a bit therapeutic. Even if some situations turn out to be disappointing to me or I'm not happy at the time, I can always draw it all differently. I think it's all thanks to art, that I'm being perceived as a realy optimistic and happy person!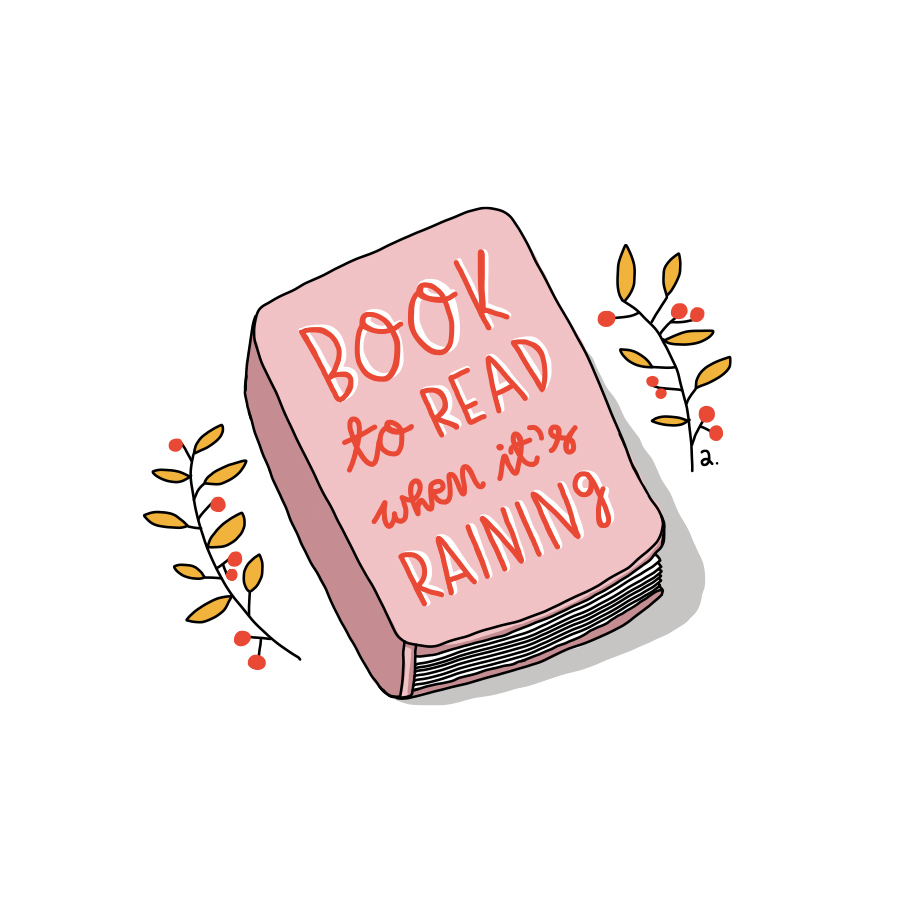 7. Where did you study?
I've graduated Architecture in Szczecin, Poland and Copenhagen School of Design and Technology.
8. Where do you see yourself in five years? Working in an agency?
I'm currently working in an advertising agency. It's hard to say what will future bring, but I hope to illustrate more and get more engaged in this field also as a career, not only a part time job.
9. What about in ten?
My dream is to start my own small, creative business, so hopefully I'll achieve my goal.
10. What do you hope to achieve with your art?
I know it's a cliché what i'm about to say, but I really love, when I see mood of people looking at my illustrations changing. When it makes them happy or smiling for a moment. When they interact and when my art becomes a part of their surroundings - it's so fullfilling for me as an artist! So I would like to continue that. Make art, that makes people happier and spread it!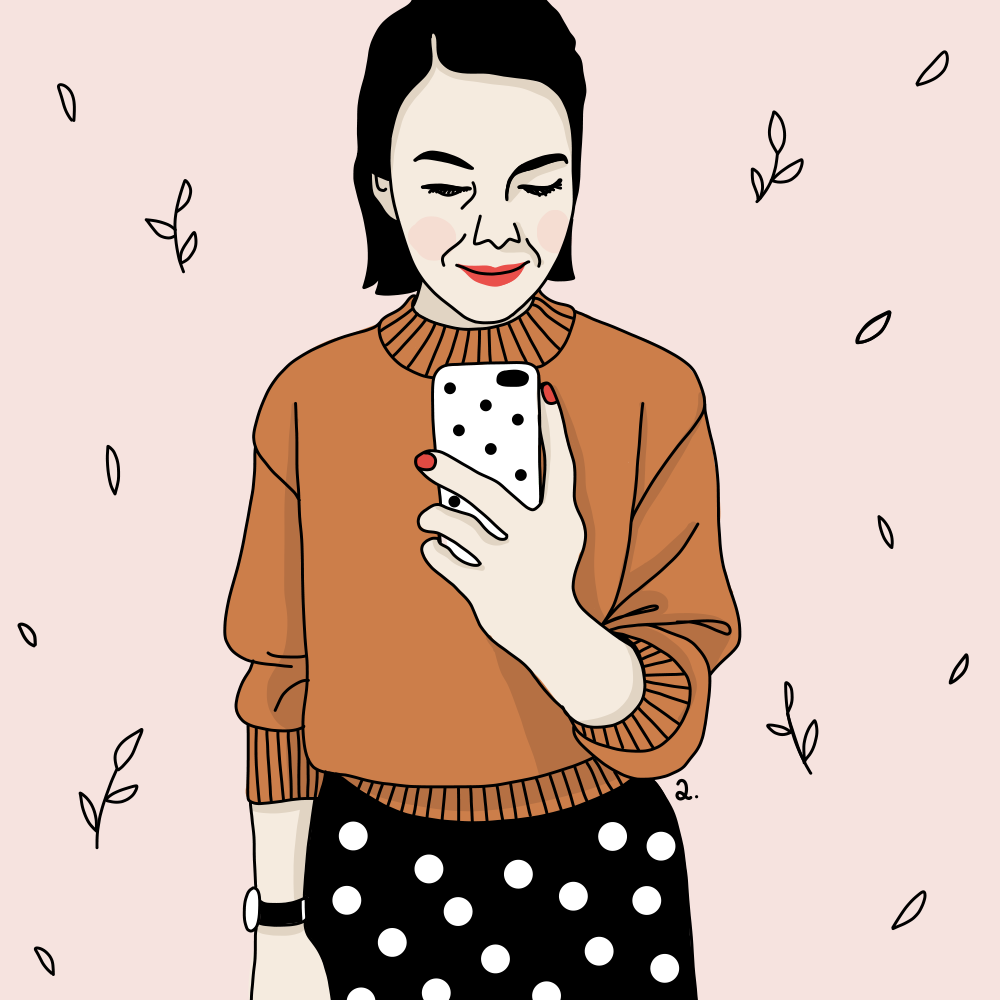 11. Now, tell us a little more about you as a person: what is your favourite food?
I have a total weakness for sweets... chocalate, cake, candy - everythig. Recently I've became also a ramen addict - I could eat it litterally every day.
12. Favourite book?
Nowadays I'm reading mostly in train, when visiting my family and a range of books is wide, so it's hard to choose my favourite. But I can tell which one was my favourite, when I was young and it was "Anne of Green Gables" by Lucy Maud Montgomery.
13. Favourite genre of music?
I'm rather eclectic in this field. I don't have favourite genre, I'm more into tunes and melodies. Sometimes I can repeat one song many, many times if the sound is catchy. But I have some all time favourite bands, like Tame Impala, Beach House, Efterklang, Pulp.
14. What are your hobbies?
I'm realy into fashion, so in my free time I'm always searching for some new trends. Recently I also discovered embroidery and It' so fun to do!
15. If you weren't an artist, what would you be?
I've tried not being an artist and I'm pretty sure now, that art is the only right path for me!