Instagram:
@audrey_bertoia
1. What's your story? Where are you from?
My name is Audrey Bertoia, I am french, I live actually in Rennes for 4 years. Originally, I come from a small village in the countryside, at the top of a hill that is attached to the small town of Vienne, just below Lyon. Vienne is a rather popular and cosmopolitan city, which I greatly appreciate, I find it atypical, it is invaded by the ruins of the Gallo-Roman Empire, I find its colors beautiful. Geographically, my village is situated one hour away from the Alps, so my parents always brought us to the mountains. Living now in a city far away from the mountains, I realize today all the influence that this landscape and the fact of being surrounded by nature as a child could have as effects on my imagination and my way of thinking. Je m'appelle Audrey Bertoia, je vis actuellement à Rennes en Bretagne depuis 4 ans.
 Originellement je viens d'un petit village en pleine campagne, en haut d'une colline qui est rattachée à la petite ville de Vienne, juste en dessous de Lyon. Vienne est une ville assez populaire et cosmopolite, que j'affectionne grandement, je la trouve atypique, elle est envahie par les ruines de l'empire Gallo-romain, je trouve ses couleurs magnifiques. Géographiquement, mon village se situe à une heure des Alpes, mes parents m'ont donc toujours emmené en montagne. Vivant désormais en ville et loin des montagnes, je comprends aujourd'hui toute l'influence que ce paysage et le fait d'avoir été entourée de nature étant enfant a pu avoir comme effet sur mon imaginaire et ma façon de penser.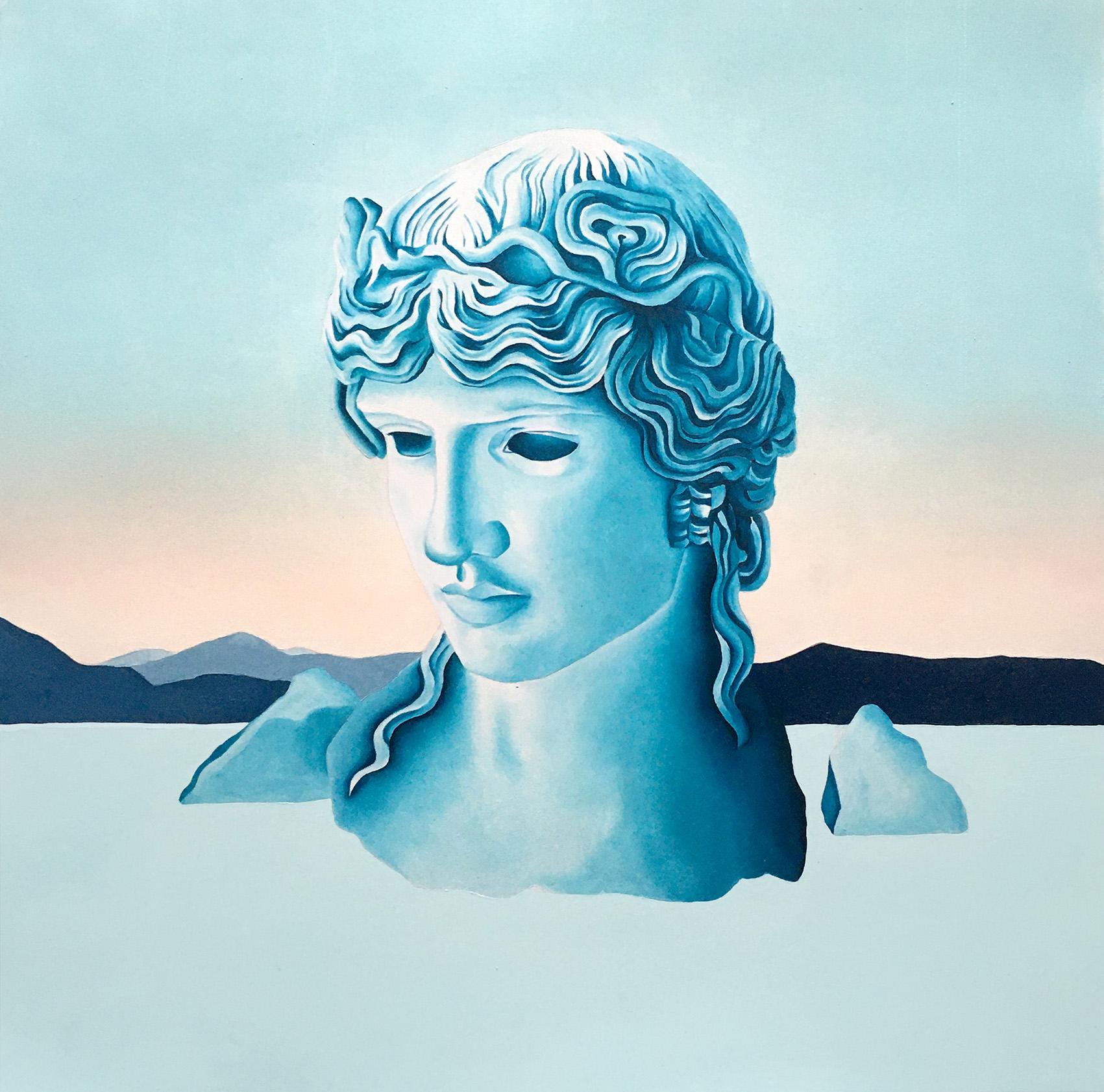 2. Tell us about your aesthetic.
I think I've never looked for a particular aesthetic. I know that what matters most to me when I start a painting is to be able to transmit and to make others feel all the pleasure I feel when I observe certain nuances, colors or shapes from the life around me. I spend a lot of time to observe the 70s Jazz and Funk album cover and I think that this aesthetic from the 70s greatly influences my work. Je crois que je n'ai jamais trop cherché à avoir une esthétique particulière. Je sais que ce qui m'importe le plus lorsque j'entame une peinture, c'est de pouvoir transmettre et faire ressentir aux autres tout le plaisir que je ressens lorsque j'observe certaines nuances, couleurs ou formes de la vie qui m'entoure. Je passe beaucoup de temps à observer les pochettes de jazz et de funk des années 70 et je pense que cette esthétique des années 70 influence beaucoup mon travail.
3. What is your favourite medium and why?
Oil painting because I can take all my time to transcribe each light, shade, gradient. La peinture à l'huile par ce que je peux prendre mon temps pour retranscrire chaque lumière, nuance, dégradé.
4. What is your artistic process like?
Generally, the ideas of my paintings come when I decide to transmit an emotion, a feeling that I felt after listening to music, read a book or after having an experience. I associate a lot of moments, people, feelings, memories with colors and then, I decide to paint to freeze and share the feeling that I felt. It is a real pleasure to seek and succeed in finding the colors and forms most appropriate to this emotion. En général mes peintures viennent lorsque je décide de transmettre une émotion, un sentiment que j'ai ressenti après avoir écouté une musique, lu un texte ou vécu une expérience. J'associe énormément de moments, personnes, sentiments, souvenirs aux couleurs, et je décide alors de peindre pour figer et partager ce sentiment que j'ai ressenti. C'est un vrai plaisir de réussir à trouver les couleurs et les formes les plus appropriées à cette émotion.
5. Who and/or what inspires your work?
Music, mountains, women, nature, landscapes, the album cover of funk and jazz, old mountain books, old movies, human relations, smells, tastes, travels. La musique, les montagnes, les femmes, la nature, les paysages, les pochettes de vinyles jazz, funk, soul, les vieux livres de montagne, les vieux films, les relations humaines, les odeurs, les goûts, les voyages.
6. What role does art play in your life? How does it change the way you view the world?
It's an integral part of my life. As I said above, I use painting to share the beautiful moments and the beautiful emotions that I have felt through my experiences. Every time I finish a painting, I feel that I can transmit and communicate these notions of pleasure and love that I felt while living the beauty that surrounds me and that I could not explain by words. I also use painting to answer my own questions. So I would say that art is at the forefront of my life because it's what drives me to always be open, curious, listening and observing the beauty of life that surrounds me. Il fait parti intégrante de ma vie. Comme je le disais plus haut, je me sers de la peinture pour partager les beaux moments et les belles émotions que j'ai pu ressentir à travers mes expériences. À chaque fois que je termine une peinture, j'ai la sensation de pouvoir transmettre et communiquer ces notions de plaisir et d'amour que j'ai ressenti en vivant la beauté qui m'entoure et que je ne pourrais pas expliquer par les mots. J'ai également l'impression d'avoir répondu à mes propres questions. Je dirais donc que l'art est au premier plan dans ma vie par ce que c'est ce qui me pousse à toujours être ouverte, curieuse, à l'écoute et dans l'observation de la beauté de la vie qui m'entoure.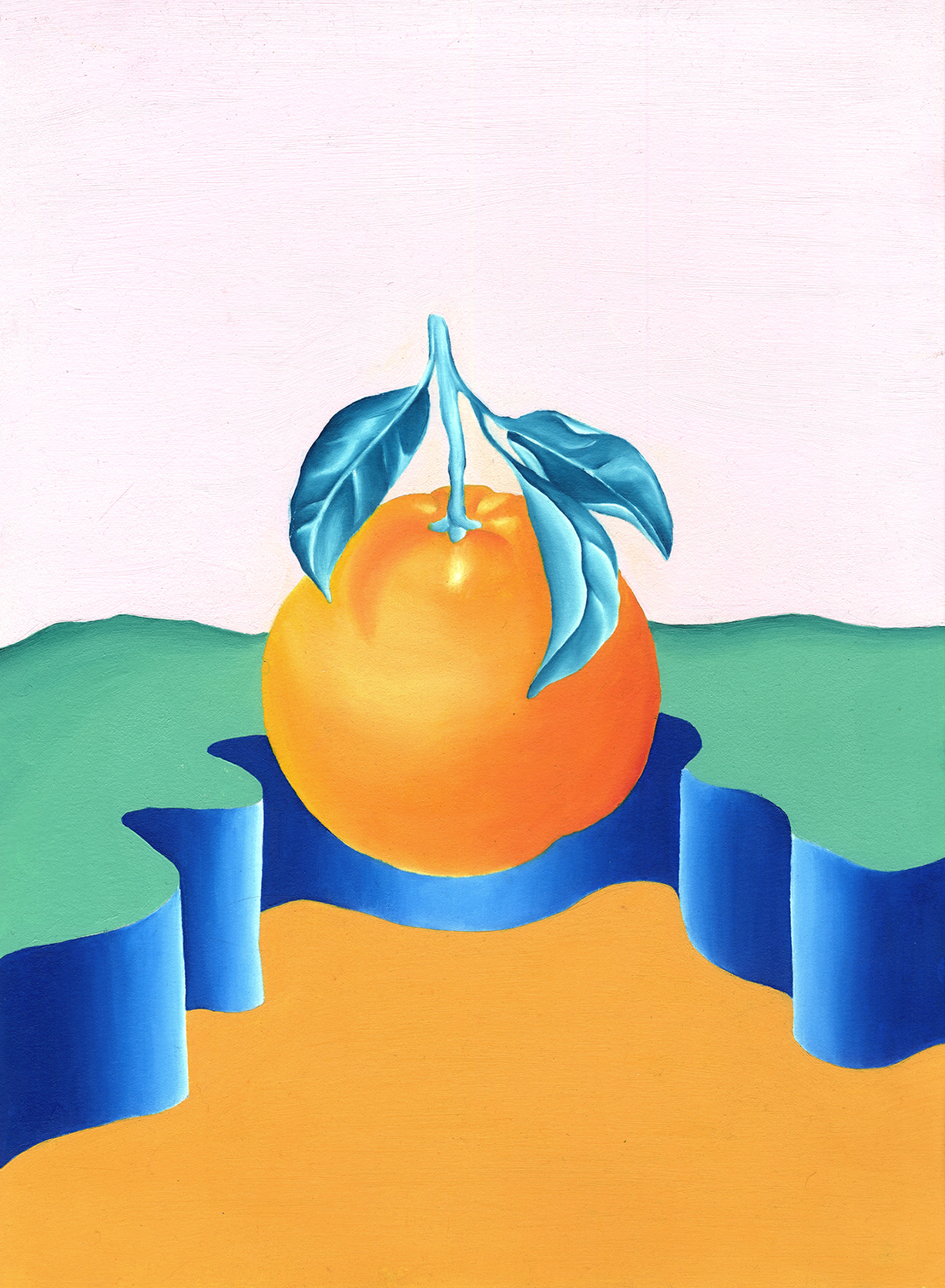 7. Where did you study?
At the Fine Arts of Rennes, in graphic design. Aux beaux arts de Rennes, le design graphique.
8. Where do you see yourself in five years?
In Morocco or Italy surfing, painting and making clothes. Au Maroc ou en Italie en train de surfer, peindre et faire des vêtements.
9. What about in ten?
In the Basque country, always surfing, painting and making clothes. Au pays Basque, toujours en train de surfer, peindre et faire des vêtements.
10. What do you hope to achieve with your art?
To succeed in approaching more and more precise control of the harmony of colors. To achieve that each color is chosen is in perfect resonance with each other and with what I want to express. I think that colors, very precisely associated created perfect harmonies that greatly influence our well-being, like music. And I think that one of the things I would like to achieve most through my painting is to be able to convey that feeling of happiness and harmony to others. Réussir à m'approcher de plus en plus d'une maîtrise précise de l'harmonie des couleurs. Arriver à ce que chaque couleur choisie soit en résonance parfaite les unes avec les autres et avec ce que je veux exprimer. Je pense que des couleurs, très justement associées crées des harmonies parfaites qui influent énormément sur notre bien être, comme la musique. Et je pense que l'une des choses que j'aimerais le plus accomplir à travers ma peinture c'est d'arriver à transmettre ce sentiment de bonheur aux autres.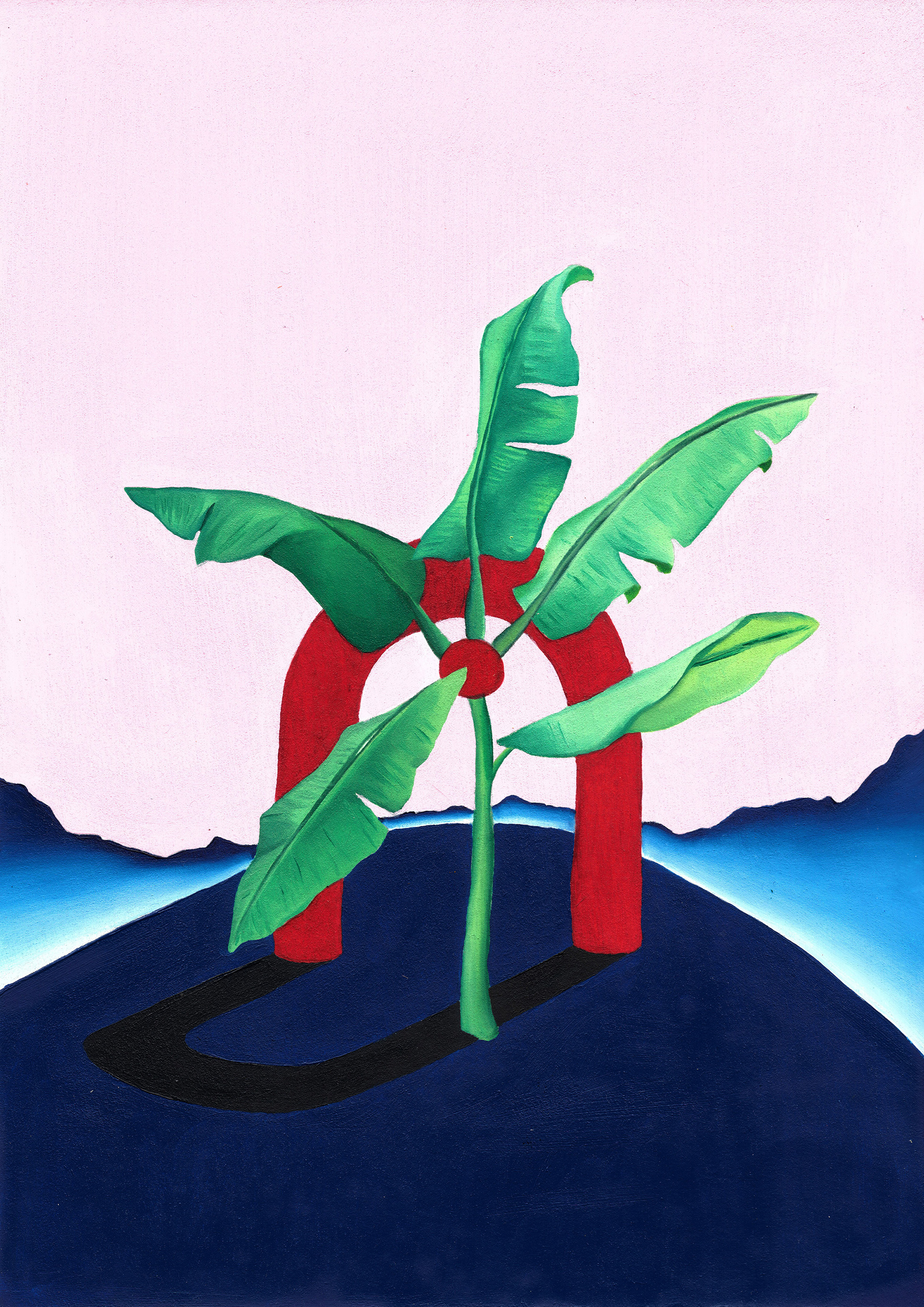 11. Now, tell us a little more about you as a person: what is your favourite food?
Baked chestnuts Les chataîgnes!
12. Favourite book?
« Caraïbes » de Sergio Macedo. Caraïbes de Sergio Macedo.
13. Favourite genre of music?
Funk music, but especially when it is sung by diva women. La Funk, mais surtout lorsqu'elle est chantée par des femmes.
14. What are your hobbies?
Surf, hiking mountains, Snowboard, dance, piano. Le surf, la randonnée, le snowboard, la danse, le piano.
15. If you weren't an artist, what would you be?
A gypsy dancer of flamenco. Une danseuse de flamenco.