Instagram:
@augustozambonato
Facebook:
www.facebook.com/augustozambonato
Behance:
www.behance.net/augustozambonato
Website:
www.augustozambonato.com
1. What's your story? Where are you from?
I'm from Santa Maria, a small city in the southernmost state of Brazil. As a kid, I spent most of my time drawing and building things with Lego blocks. I never stopped drawing and since 2015 I'm working as a freelance illustrator represented by Shannon Associates.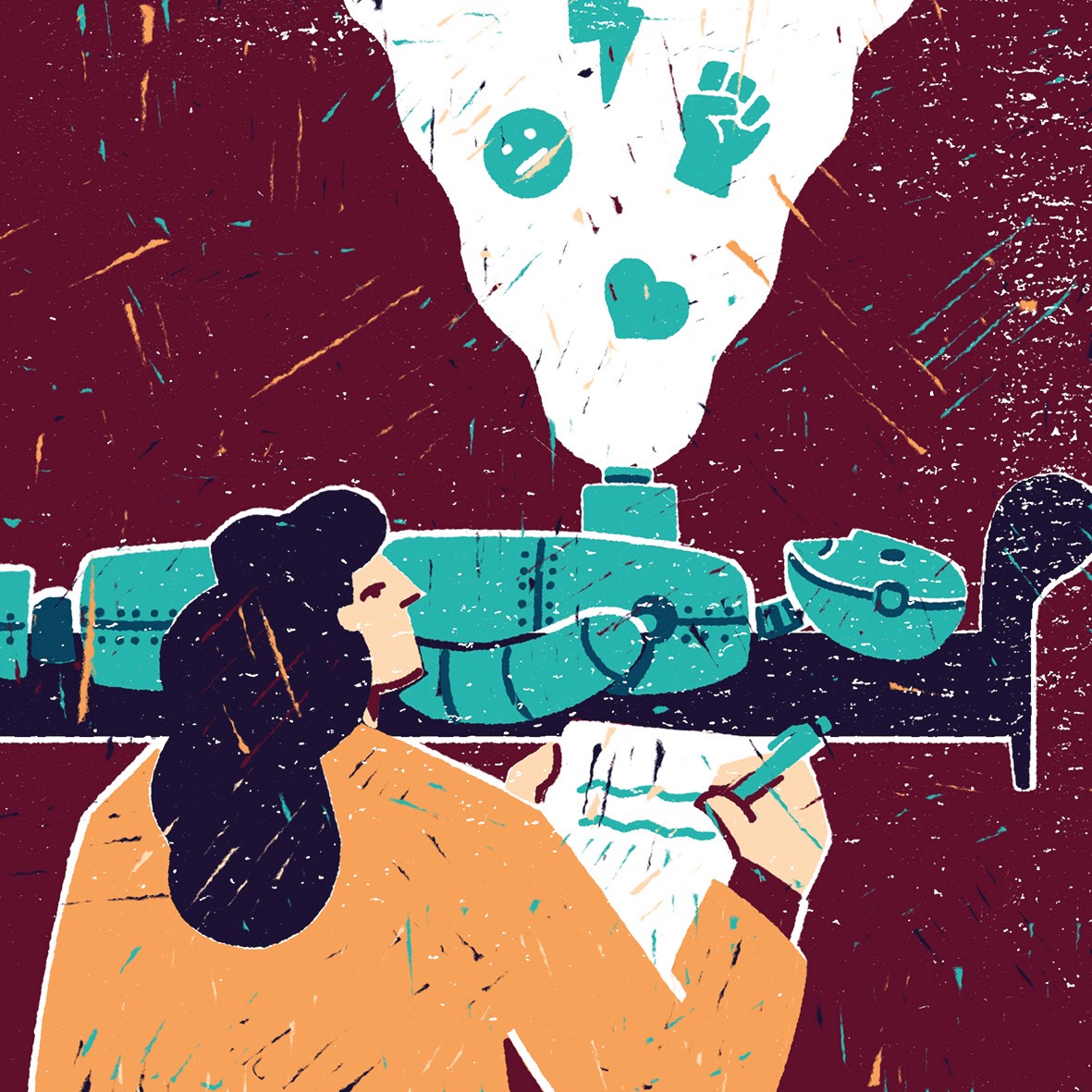 2. Tell us about your aesthetic.
My work is shape-based, with a pinch of geometry, a lot of linocut-inspired textures and some bold colors. I focus my work on the conceptual aspect of the images, using few elements to effectively communicate an idea. I'm fascinated by the idea of an "optimized communication" – providing the maximum of meaning through saying or showing the minimum. I try to apply that idea to everything I can.
3. What is your favourite medium and why?
I really like working digitally and with linocut printing. The limitation of working with only a few colors, solid shapes and with no gradient is an interesting challenge that helps me push towards simplification and minimalism. I also love the textures and happy accidents on the printing process. My illustrations usually are a mix of digital and linocut prints and textures.
4. What is your artistic process like?
It starts by getting as much information as I can about the subject on the brief/article. When it's an editorial illustration I read the text one or two times to get the main idea and then start expanding it on a concept net. On this process usually, some visual ideas start to pop into my head so I move onto sketching. I consider the sketches as the most important phase of an illustration and try to do as many as I can. After the sketch, I do some basic value and color studies before finishing the illustration. For finishing a piece I like to start with a basic linocut print (with one or two colors) and work over it digitally to add details, adjust the colors and fix anything that isn't looking great. Sometimes the deadline is too tight and I don't have time to cut out the linoleum and make a print so I created some brushes and a stock of textures from my prints to use when the work is finished all digitally.
5. Who and/or what inspires your work?
I'm inspired by the bold colors and design of poster from the WWII and Cuban Revolution, by the textures and naive shapes of the northern Brazilian woodcuts "Xilografias de Cordel", and by Noma Bar, Magoz, Max Kisman and their use of minimalism to create powerful conceptual illustrations.
6. What role does art play in your life? How does it change the way you view the world?
It's my full-time job and I found it helps me to express my opinion in a certain way. It allows me to show what I think in a way I could never do in words so I'm always doodling, sketching and/or thinking about creating art.

7. Where did you study?
I studied Graphic Design at Universidade Federal de Santa Maria (UFSM) and Illustration at the Savannah College of Art and Design (SCAD) on a one year exchange program sponsored by the Brazilian Government. This one year living in the US was game-changing for me. I learned a lot about illustration, the industry and its practices. Got the chance to do an internship at Pushart studio and started getting my first illustration gigs.
8. Where do you see yourself in five years?
I see myself super happy illustrating full-time in my own studio. I'd love to do some work for animation, more collaborative work with my friends and have a try making a mural.
9. What about in ten?
The same as in 5, but maybe in a different country and with a business partner.
10. What do you hope to achieve with your art?
I want to make a sustainable living doing something that I love, that excites me and is always a challenge... I want to keep experimenting, searching and learning every day.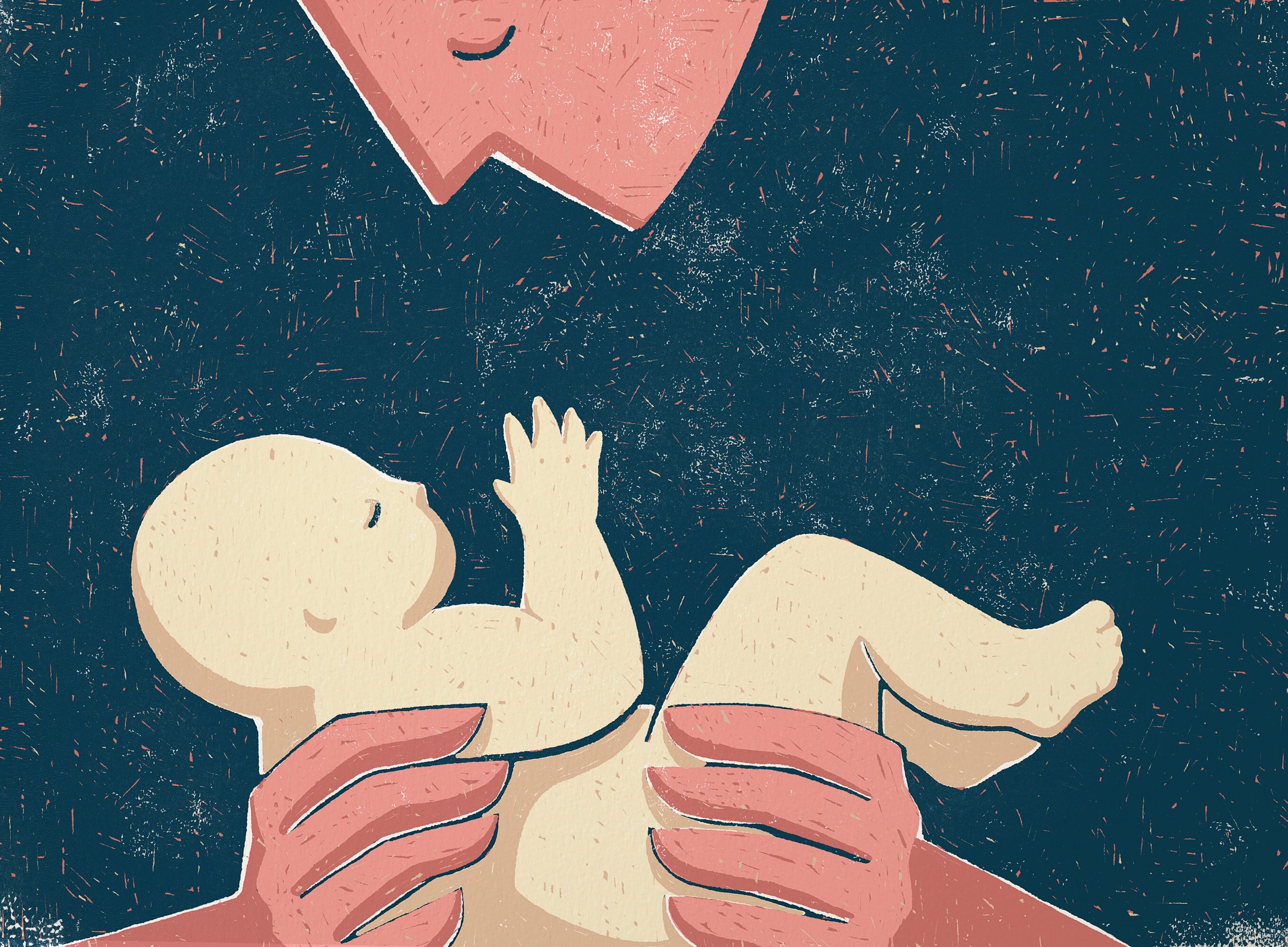 11. Now, tell us a little more about you as a person: what is your favourite food?
My favorite food is churrasco (barbecue) and "Miau" a Santa Marian version of something like a Kebab-hot dog that is amazingly delicious!
12. Favourite book?
Zoom by Istvan Banyai is one my favorite books.
13. Favourite genre of music?
I like to listen to classic blues and discovering new artists.
14. What are your hobbies?
I like to travel a lot and play the guitar in my spare time.
15. If you weren't an artist, what would you be?
I can't imagine myself doing something that is not related to art and creativity...