Instagram:
@auralewis
1. What's your story? Where are you from?
I drew and painted all through my childhood, but I liked math too. So when I went to college, people encouraged me to study architecture. This was not a good fit at all! I decided to do something really different and finally landed on psychology. It was interesting, but four years later I was on track to become a therapist and I was just miserable. At that time, my husband and I moved to New York and this invigorated me to start fresh and go back to my love of art. I needed something practical and didn't have a portfolio ready, so I went to study graphic design. It was a much better fit for me! But even at school, I noticed that all the designers I was gravitating towards were actually illustrators who occasionally did type-related work. I had to get a job so I worked as a designer in different places. I loved parts of it but did not feel creatively fulfilled. Something was missing. Then four years after graduation we had an amazing opportunity to live in Buenos Aires for eighteen months. I quit my job and had lots of time to paint and do art and figure things out (I also just had my first daughter so things were a bit crazy!) In Argentina I realized, after much exploration, that I want to become an illustrator. It was scary but it felt so right. Back in New York, I started an MFA in illustration and I am so grateful to have found my way back to what I love doing most– drawing and making beautiful and meaningful pictures.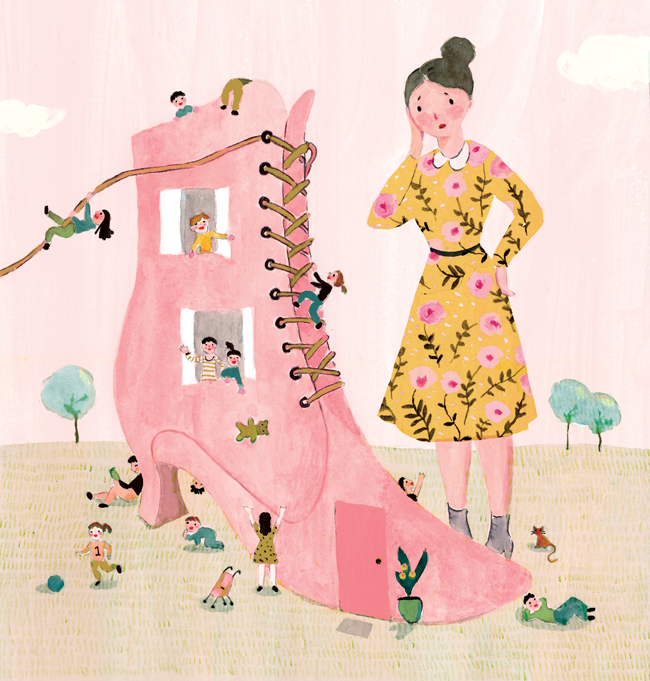 2. Tell us about your aesthetic.
I love to draw people and use color and patterns. I am interested lately in creating images that are metaphorical or conceptual in addition to their narrative quality. My style is playful and a little whimsy, and hopefully interesting to look at.
3. What is your favourite medium and why?
Watercolor! I love gouache too because I can use it like watercolor but also make opaque marks if I want to.
4. What is your artistic process like?
I start with small and very rough thumbnails in my sketchbook. Once I like a composition, I blow it up and redraw the image using a light-box. I refine it until I feel that it's clean and then I transfer it to a thicker paper to paint. Finally, I fix or manipulate some details with Photoshop.
5. Who and/or what inspires your work?
So many inspirations! I am really inspired by fashion, performance, fine art, vintage ephemera and textile design. I'm also inspired by reading and listening to people that I admire who are living creatively.
6. What role does art play in your life? How does it change the way you view the world?
I am happiest when I am drawing or painting. I best express myself visually, it is how I think and see the world.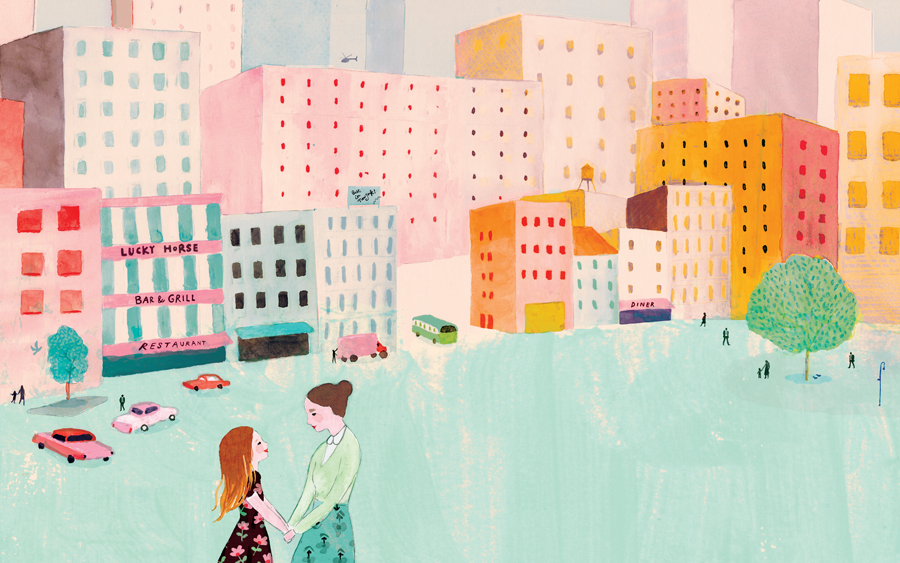 7. Where did you study?
I studied at The New York Studio School, Parsons and SVA.
8. Where do you see yourself in five years? Working in an agency?
My dream is to have my own well-lit and inspiring studio space where I can paint, illustrate for all kinds of publications and make books all day.
9. What about in ten?
I hope to be published and have lots of work! I hope to be able to work exclusively on projects that are meaningful and exciting to me, to stay relevant, and to keep growing and finding new avenues as an artist.
10. What do you hope to achieve with your art?
I try to achieve an aesthetic experience as well as cause a reaction in my audience; be it an emotion, appreciation or understanding.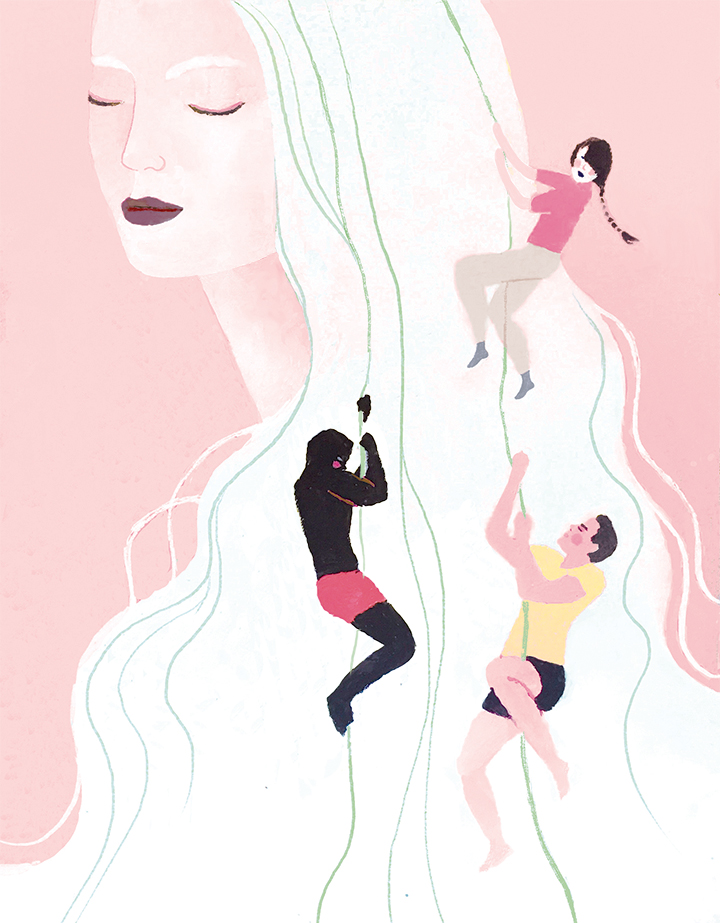 11. Now, tell us a little more about you as a person: what is your favourite food?
My favorite food is home-cooked and vegan.
12. Favourite book?
Pride & Prejudice!
13. Favourite genre of music?
I love to listen to jazz, dream rock and vintage rock. But mostly I listen to podcasts or lectures while I work.
14. What are your hobbies?
I love to read and travel, study languages and learn new skills.
15. If you weren't an artist, what would you be?
I would be a dancer or a detective.