Instagram:
@axstonee
1. What's your story? Where are you from?
I born in Eskişehir, Turkey in the year 1989. I'm a graphic arts student at Anadolu University in my hometown. I'm 4th grade student. I'm still living here and i'm keep going to create artworks in my own studio for 8 years. Also i'm working as a freelance illustrator for 4 years. And It is a huge pleasure for me to create and produce somethings. I'm living a peaceful life full of creativity.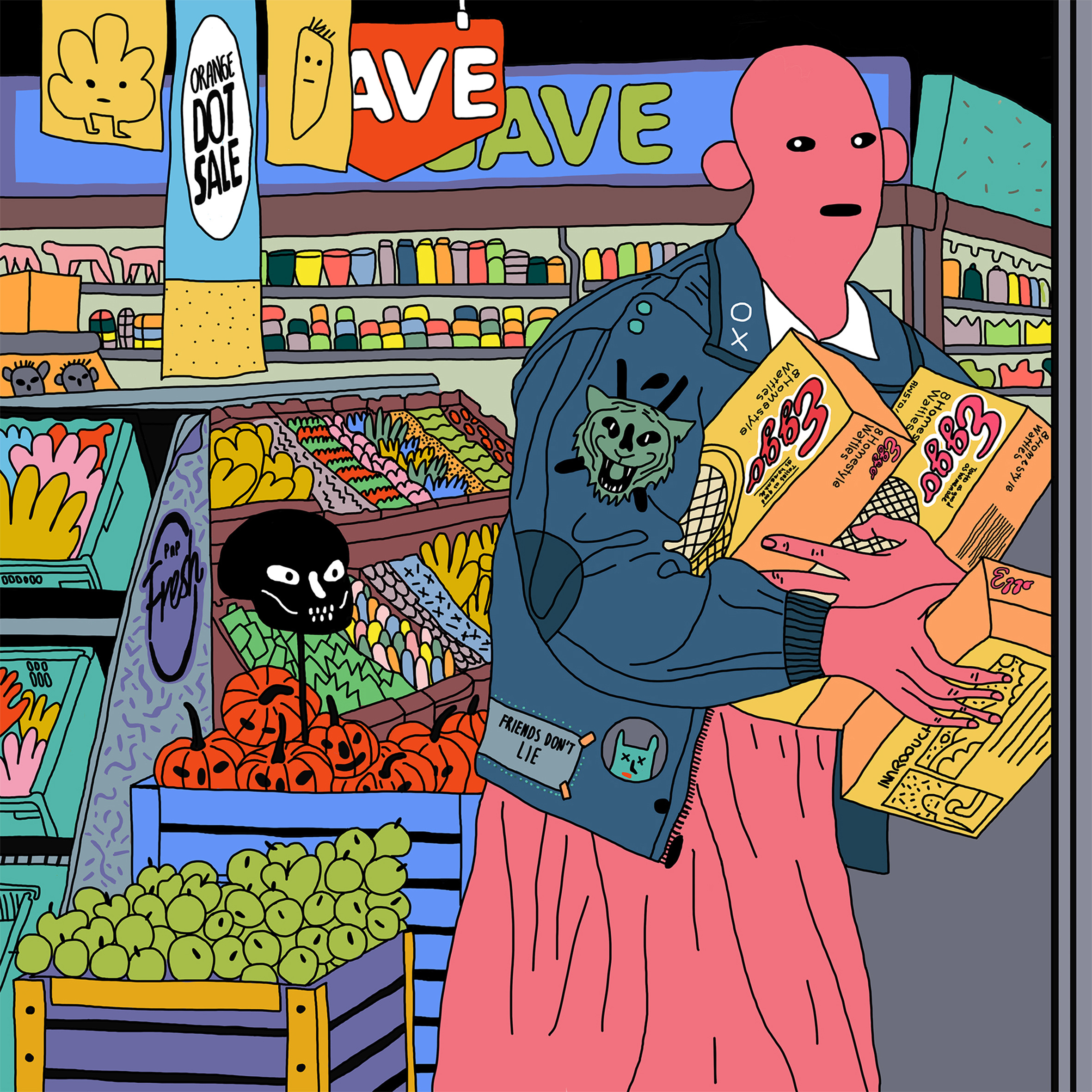 2. Tell us about your aesthetic.
I don't like classical aesthetic approach. Basically bad, evil and odd things create my aesthetic understanding. The things that considered 'ugly' by generality like a poop or a house fly are generally attractive for me as visual forms. And I really don't know why, but the other things that generally considered as cute or fancy by plurality are too typical for me mostly.
3. What is your favourite medium and why?
I use all kinds of mediums that can make permanent marks on surfaces including digital drawing materials.
4. What is your artistic process like?
I have a question "What can I do next?" on my mind constantly in my daily routine. So i always create many ideas in unstoppable way. Before i start to do an artwork i select the idea that i consider as the most effective one between them and i make its sketch first. Also i feel far more creative and productive when i feel depressed.
5. Who and/or what inspires your work?
The delight of drawing a beautiful flower that bloom to beautifully shinning daylight in an elegant vase in a wilted, sick and foetid way. And wicked feelings of crowd and dirt.
6. What role does art play in your life? How does it change the way you view the world?
It provides me the advantage of getting out of the social and political environment i'm included. In my country i cry for this like breathing. Here the meaning of art for me.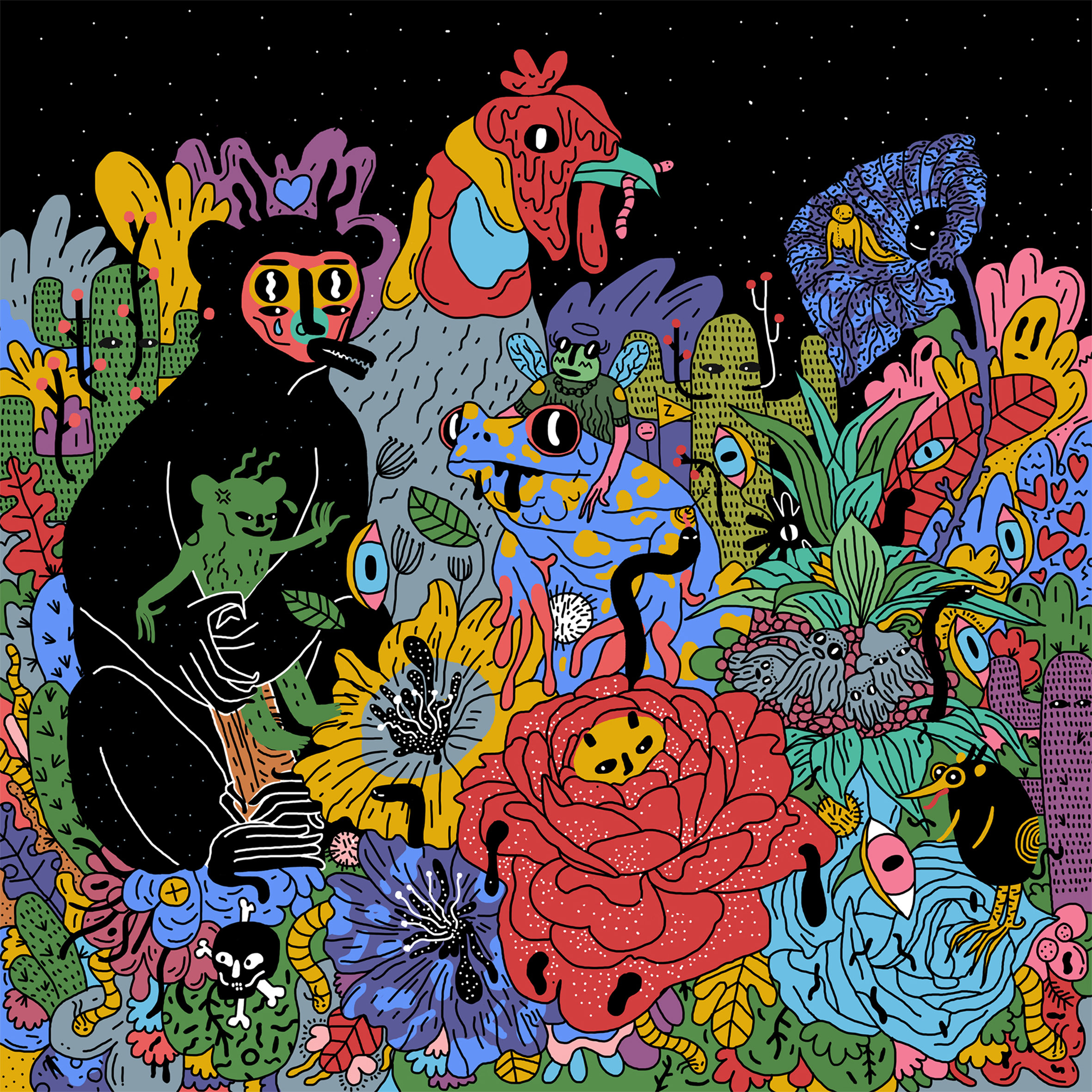 7. Where did you study?
I create designs and artworks for several brands, cult magazines and bands. I've been participant of many exhibitions. I keep going to create artworks on my own studio. Nowadays I'm working for three new exhibitions. And i try to do my best every time.
8. Where do you see yourself in five years?
In five years I would like to be a participant of the equip that will be shipped to Mars by NASA. But because of this is not possible i see myself in a small beach town in earth keep creating artworks and living far from crowd privately with myself and my pets.
9. What about in ten?
In ten years I see myself got used to the town life. I can see the scene that when i eat little tomatoes and little peppers on my breakfast from my backyard the doorbell rings and i took the delivery of the book i illustrated its cover. Then after i pop one more tomato to my mouth i start to checking out the book. Here this is just a little sweet moment the life i'll have in ten years.
10. What do you hope to achieve with your art?
If i explain this with only one word: FREEDOM.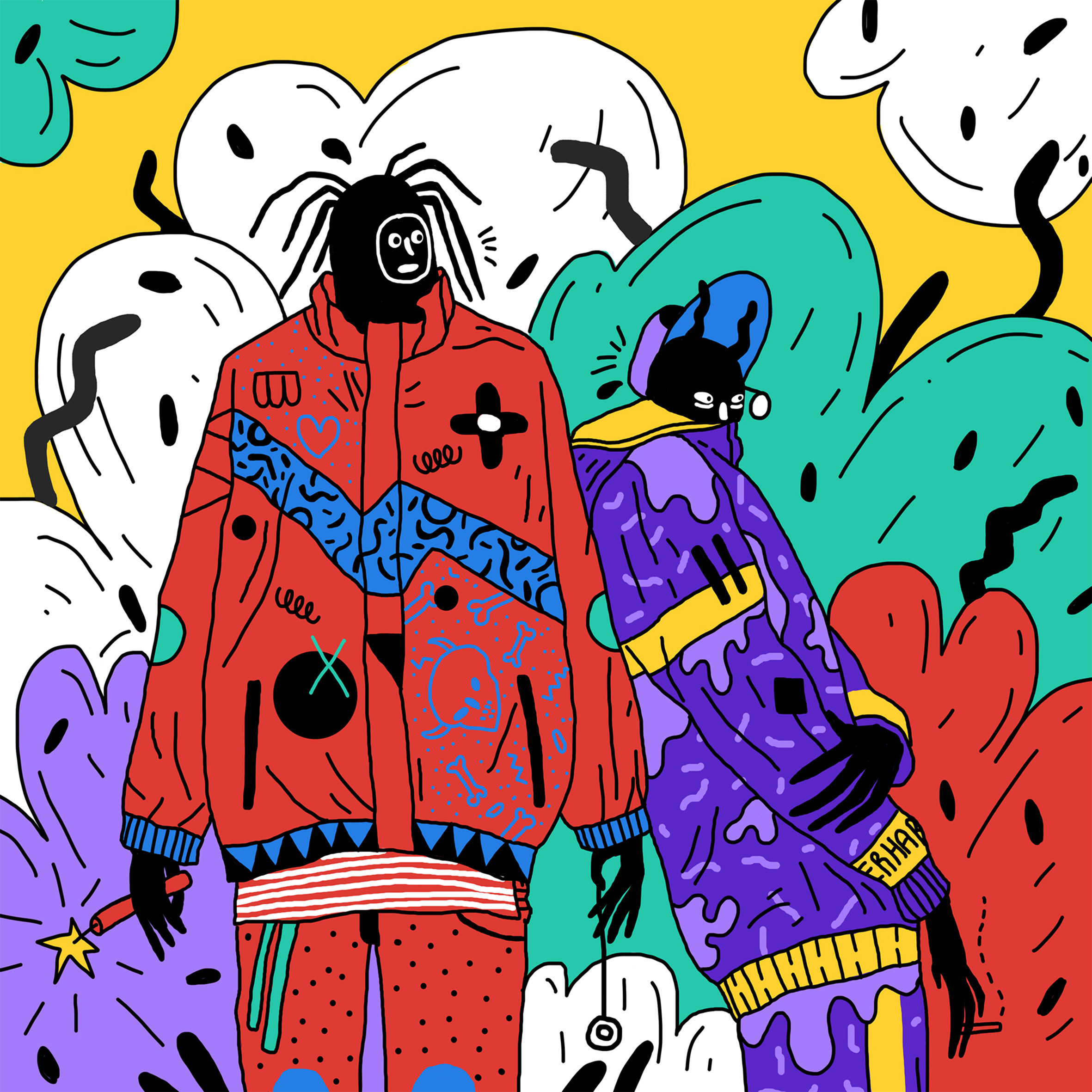 11. Now, tell us a little more about you as a person: what is your favourite food?
Every meal making with potato. And of course 'Mantı'. (It is a Turkish meal.)
12. Favourite book?
Haruki Murakami - Colorless Tsukuru Tazaki and His Years of Pilgrimage
13. Favourite genre of music?
Electronic and Classical Music
14. What are your hobbies?
Taking photos, listening and making music, watching movies and series, reading books, riding bike and spend time with friends.
15. If you weren't an artist, what would you be?
I would be a chef that always earn full points from gourmands.