Instagram:
@aylinakrumpmann
Twitter:
@aylinakrumpmann
Behance:
www.behance.net/aylinakrumpmann
Cargocollective:
www.cargocollective.com/aylinakrumpmann
1. What's your story? Where are you from?
Hi, I'm Aylina, a designer, illustrator and art director. I'm originally from Berlin and now live in Tel Aviv since last year.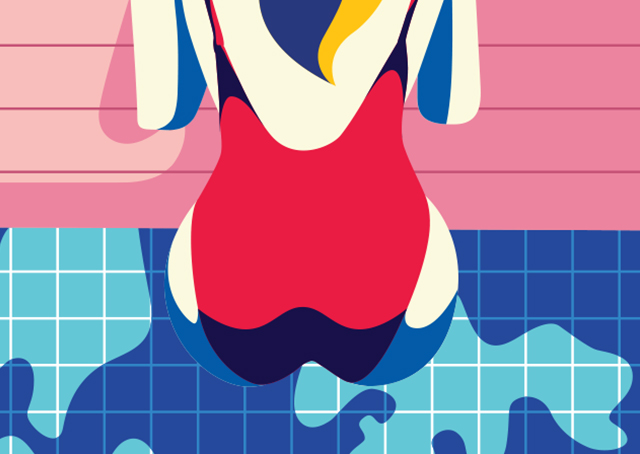 2. Tell us about your aesthetic.
My aesthetic tends to be influenced by anything that intrigues me and is visually fascinating. My own style varies as such, but when illustrating I prefer a geometric design with attention to colour, simplicity, and strength. I don't believe in illustrations being a never ending process. In my eyes there is a perfect line between a finished, and an over worked illustration.
3. What is your favourite medium and why?
Always illustrator and digital painting! I can't stand getting my hands or anything else dirty so I tend to avoid physical mediums. I'd consider myself more a designer and illustrator rather than a traditional artist.
4. What is your artistic process like?
Very organic I'd say, I first find something that makes me feel excited then do some digital sketches and explore different ideas. When I finish I will have prepared a few versions with, for example, varying color combinations. I most like to see my work printed and/or in good use.
5. Who and/or what inspires your work?
I have quite a number of people who inspire me but I also have a select few whose work and updates I check on a regular basis and by whom I'm truly inspired by, such as Jessica Walsh, Tom Haugomat, Tobias van Schneider, Jamie Oliver and Black Jaguar-White Tiger.
6. What role does art play in your life? How does it change the way you view the world?
I spend most of my time on illustrations and design. Its what I do and who I am.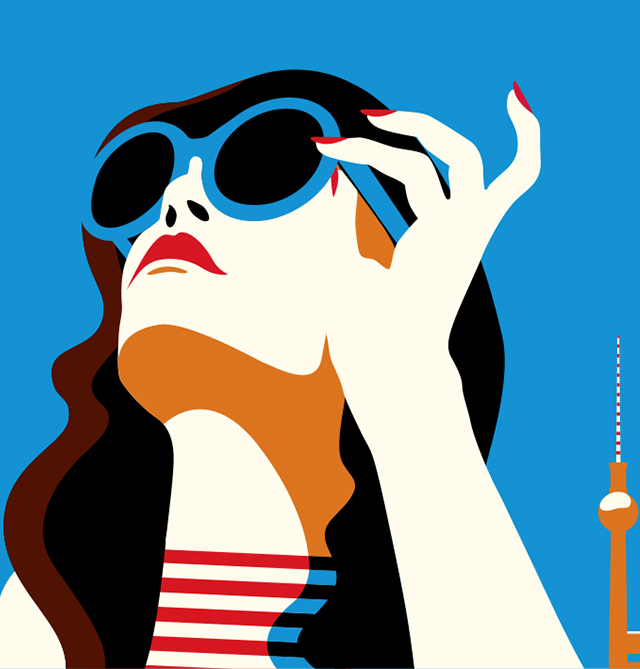 7. Where did you study?
I studied communication design, starting off in SCAD University, in the USA but dropped out soon after (study fees were insanely expensive). I then studied at RGU in Scotland and graduated back home in Berlin at the BTK University. This is where I started working in advertising for a couple of years and later, when moving to Tel Aviv, decided branding is a better fit for me.
8. Where do you see yourself in five years? Working in an agency?
I enjoy working with people, so I see myself working in some sort of team, that shares my passion for design and illustrations. Where exactly that will be will come with time. I also wish to start off my illustration store, get my prints out there and known and god, maybe even master my 3rd language, hebrew. A lot can happen in five years.
9. What about in ten?
Happy, filled with love and hopefully never satisfied!
10. What do you hope to achieve with your art?
I hope to create something that stands out, makes people stop, maybe make them smile and make the world a little more beautiful and cool.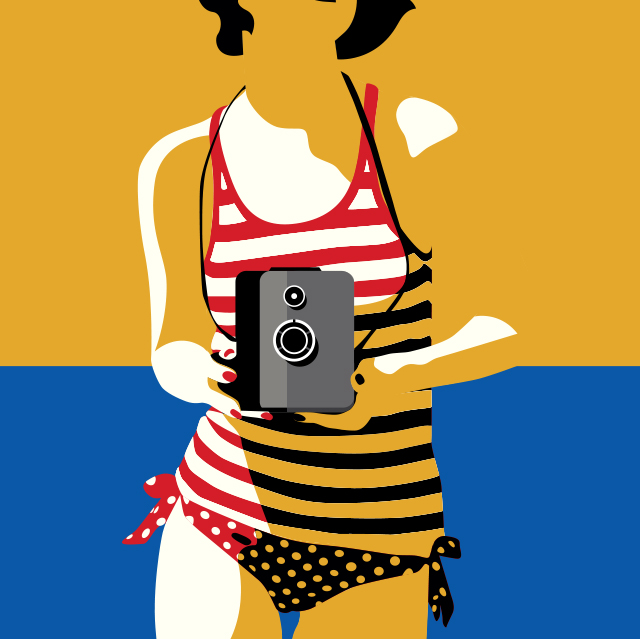 11. Now, tell us a little more about you as a person: what is your favourite food?
Sushi!
12. Favourite book?
Alice in Wonderland by Lewis Carroll. Always has been, always will be.
13. Favourite genre of music?
It changes constantly depending on my mood. I tend to over listen to songs a lot.
14. What are your hobbies?
Drawing, movies, working out, food, travelling...is cuddling my bunnies a hobby?
15. If you weren't an artist, what would you be?
I'd be a heart surgeon.