Instagram:
@azyza_online
Facebook:
www.facebook.com/artistAzyza
Etsy:
www.etsy.com/ru/shop/Azyza
Website:
www.azyza.ru
1. What's your story? Where are you from?
My name is Olesya, my artist name is Azyza . I'm from Russia, I live in St Petersburg - the cultural capital as it's usually called.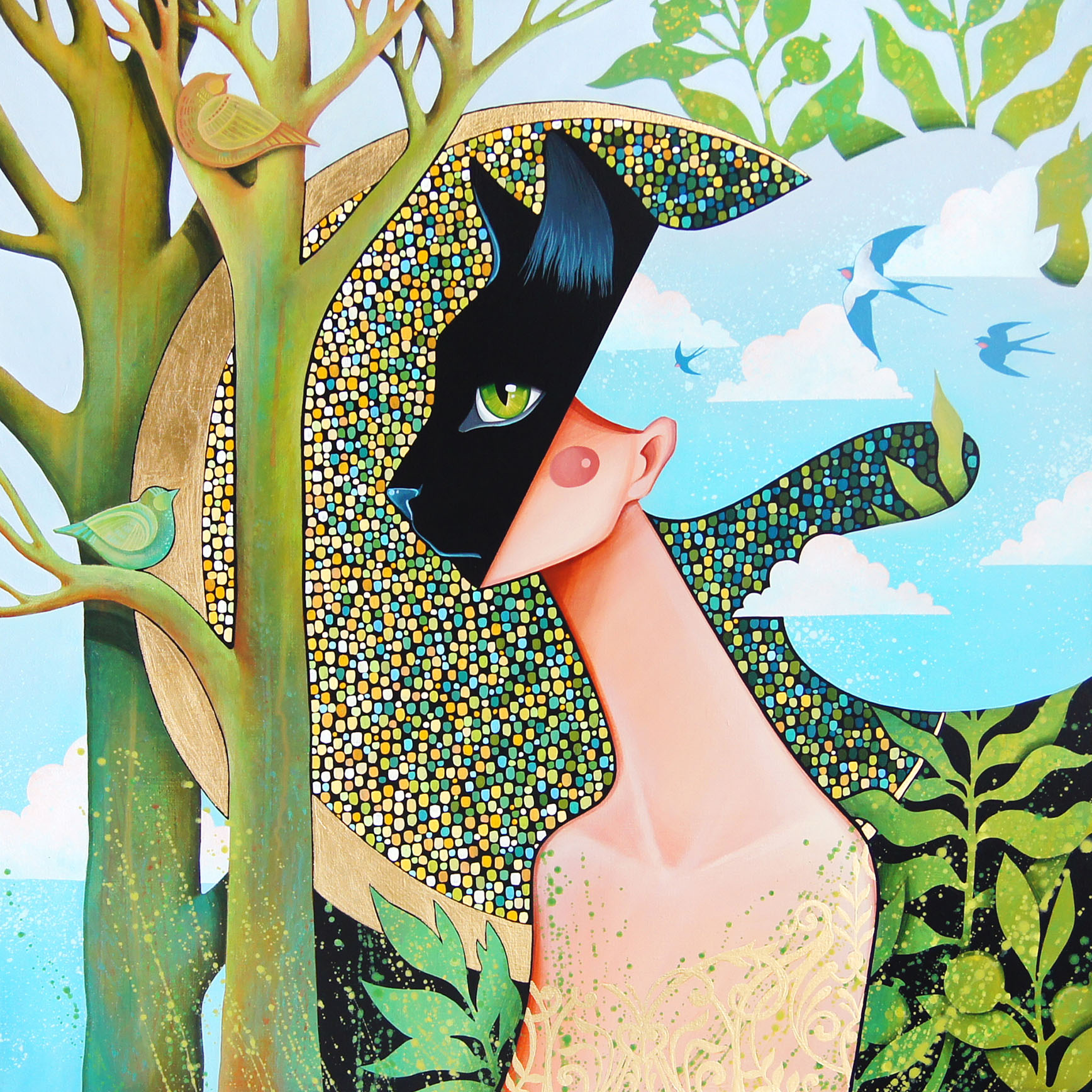 2. Tell us about your aesthetic.
I see the world throughout the stylisation. The recent time I've been painting a lot of women characters which are surrounded with ornaments and flowers. Their proportions are very elongated, light and dreamy. I use a multiple points pattern as a decorative approach in my works. There're a lot of brushstrokes in the background to add some dynamics and glow effect.
3. What is your favourite medium and why?
I started my way in 2009 and then I used to draw graphics with markers, pens, ink and liners. But as the time passed I started to discover the acrylic paints and step by step I moved to decorative painting. But I can't work within one medium now and there are usually the texture paste, the embroidery ,the lace and the bugle are mixed in my artwork.
4. What is your artistic process like?
The art for me is a hard every day work. After a fleeting inspiration I have only uncertain image left in my head that I make as a sketch on paper then. It can be changed many times and flow into something rather different from the first idea. Sometimes a sketch waits for its' turn for years before I start working with it and other time the artwork is created in a flash. But usually my technique doesn't allow me to work quickly that's why I work day and night for weeks to create one artwork. I never start a new one before I have the latest one finished.
5. Who and/or what inspires your work?
Once I was very much impressed with the book «Lust for Life» by Irving Stone, I read it when I was 20 and while I've been studying at the University ,that time I made my first steps as an artist and I was full of youthful maximalism. It still gives me a push from time to time but now I find my inspiration in everyday life, in every day events. Like the weather I see, the nature, the people I talk to, the places I visit. I do my best to get the joy from trifles and to search for inspiration in everything, to feel the world better.
6. What role does art play in your life? How does it change the way you view the world?
Today the art is 90% of me. it takes the first place in my priorities I spend all my time on creation.I've been painting for more than 8 years and haven't been bored for a second since then. Each time I discover new edges in myself and I become more mature. I think there's a great freedom in art and it helps morally to bear bad times. This is my world where I create and improve myself. So the art made a great influence on me, on what I am and how I think and this process won't end with the time I hope.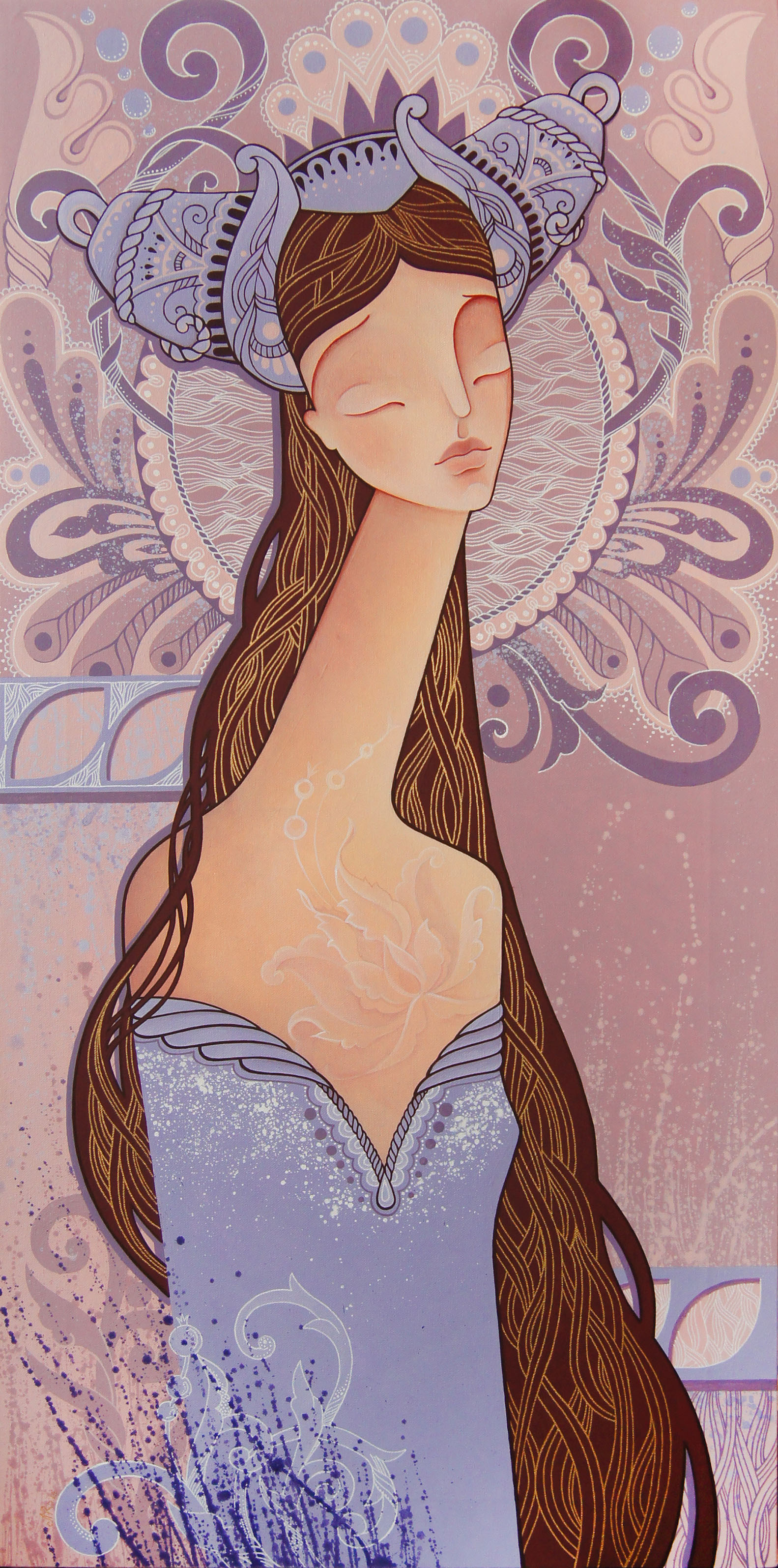 7. Where did you study?
I graduated from Volga Region State University of Service as the artist of applied art (wood-carver). Thanks to my two brilliant professors there I decided to live my life as an artist.
8. Where do you see yourself in five years?
I hope I'll have my personal work studio ,spacious and comfortable where I can paint freely. I'll hold open workshops there, make video tutorials and paint on large canvases.
9. What about in ten?
I want to move to Europe, learn another culture, expand my world vision and fill my life experience with new impressions and continue to paint. Perhaps by that time I'll have my dream come true: to create street art on the big walls in the big cities.
10. What do you hope to achieve with your art?
I want to achieve a personal freedom with my art. I want to make the art which is interesting to the viewer, that will make the viewer feel high. And that will help me pay my bills to continue as an artist.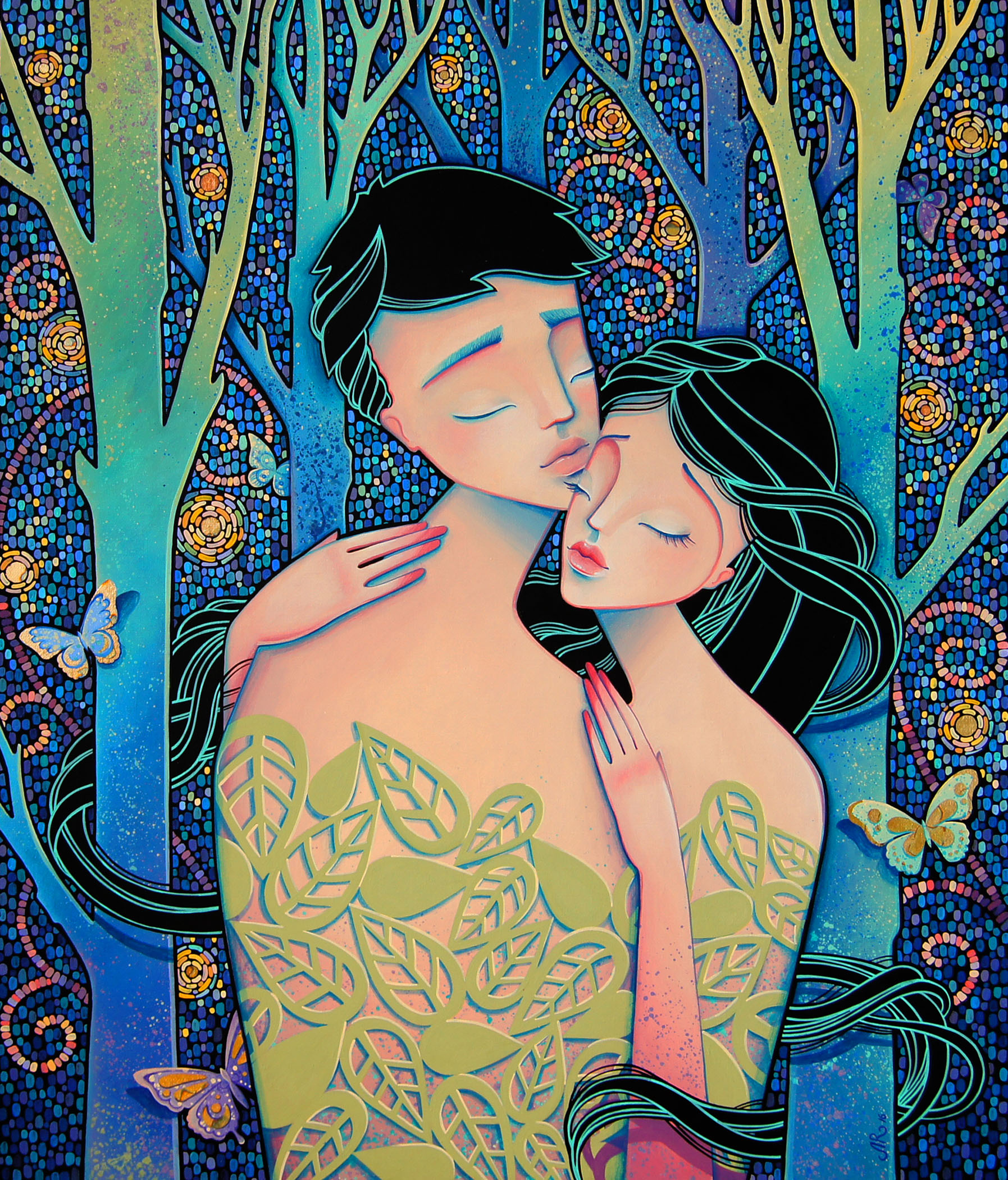 11. Now, tell us a little more about you as a person: what is your favourite food?
I can say I'm not picky about food. If coffee can be considered as food, I chose it. I can't live without it! A cup of coffee and some sweets!
12. Favourite book?
It's hard to choose one..I like Russian classical literature and if I have to choose one book, let it be «Idiot» by Dostoevsky, I've read it several times and will read it again for sure as you notice different things each time you read it. It's very deep and complicated novel that's why it's so interesting to me.
13. Favourite genre of music?
I listen to everything what gets me with words or with beat and I don't care about language, genre and artist popularity. From folk to alternative, from rock to indie-rock.
14. What are your hobbies?
I collect the gift editions of books that's what I can call a hobby. The books with beautiful illustrations, with some unexpected covers design and of unusual format.
15. If you weren't an artist, what would you be?
I'd be a film director. I used to write the scripts for the plays and act there myself when I was at school and University. I like to see the world through viewfinder and if the painting didn't take so much of my time I'd start making movies for sure.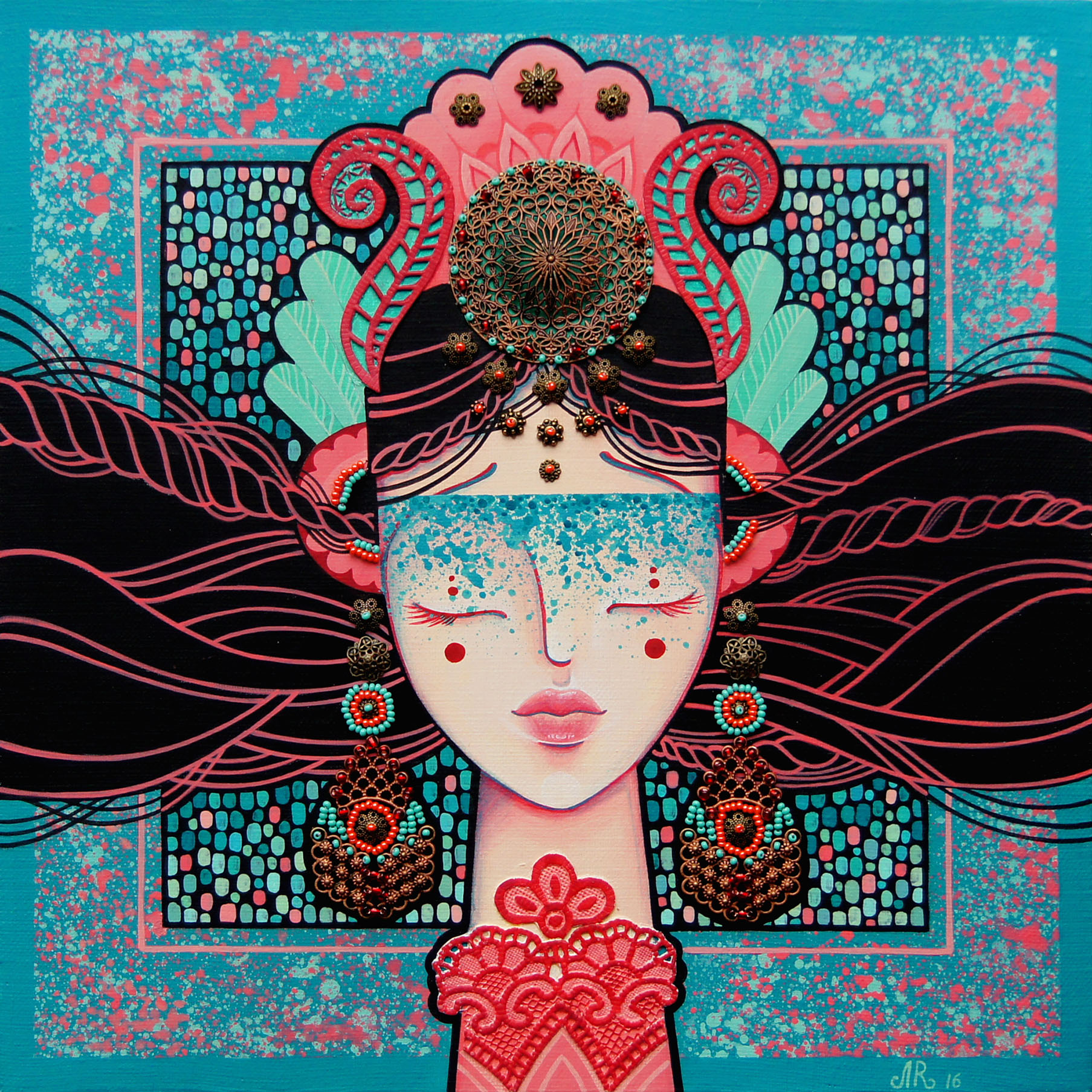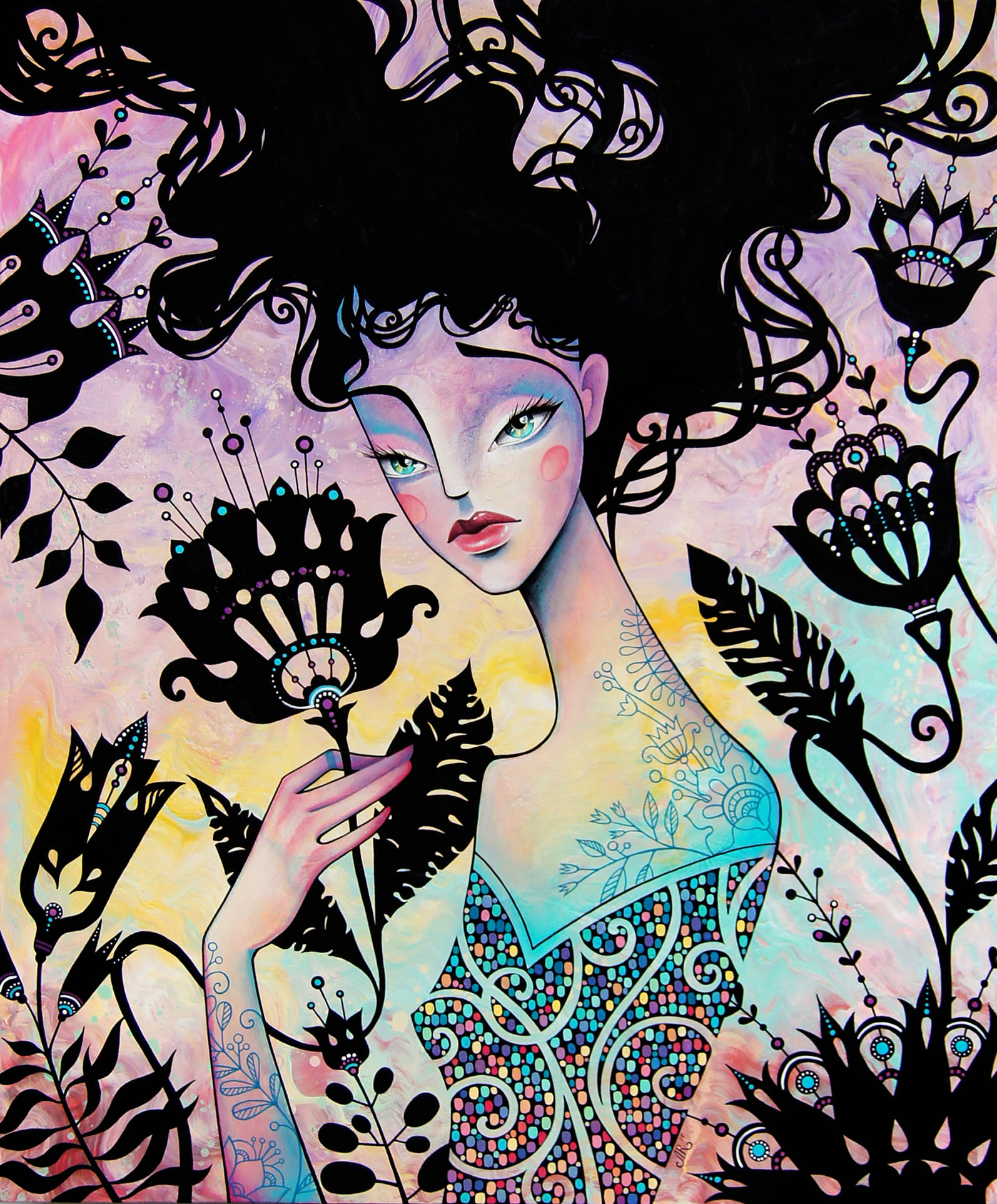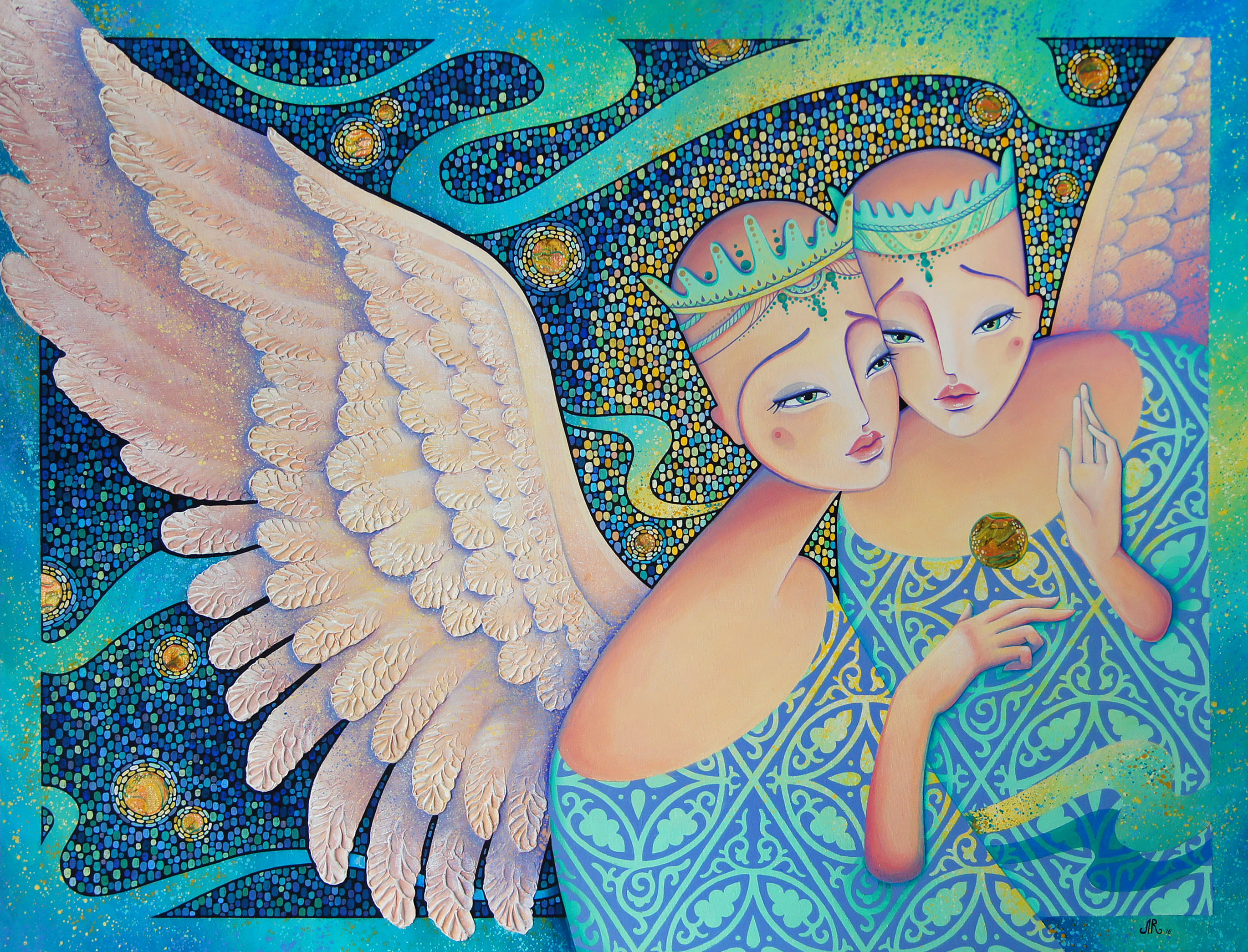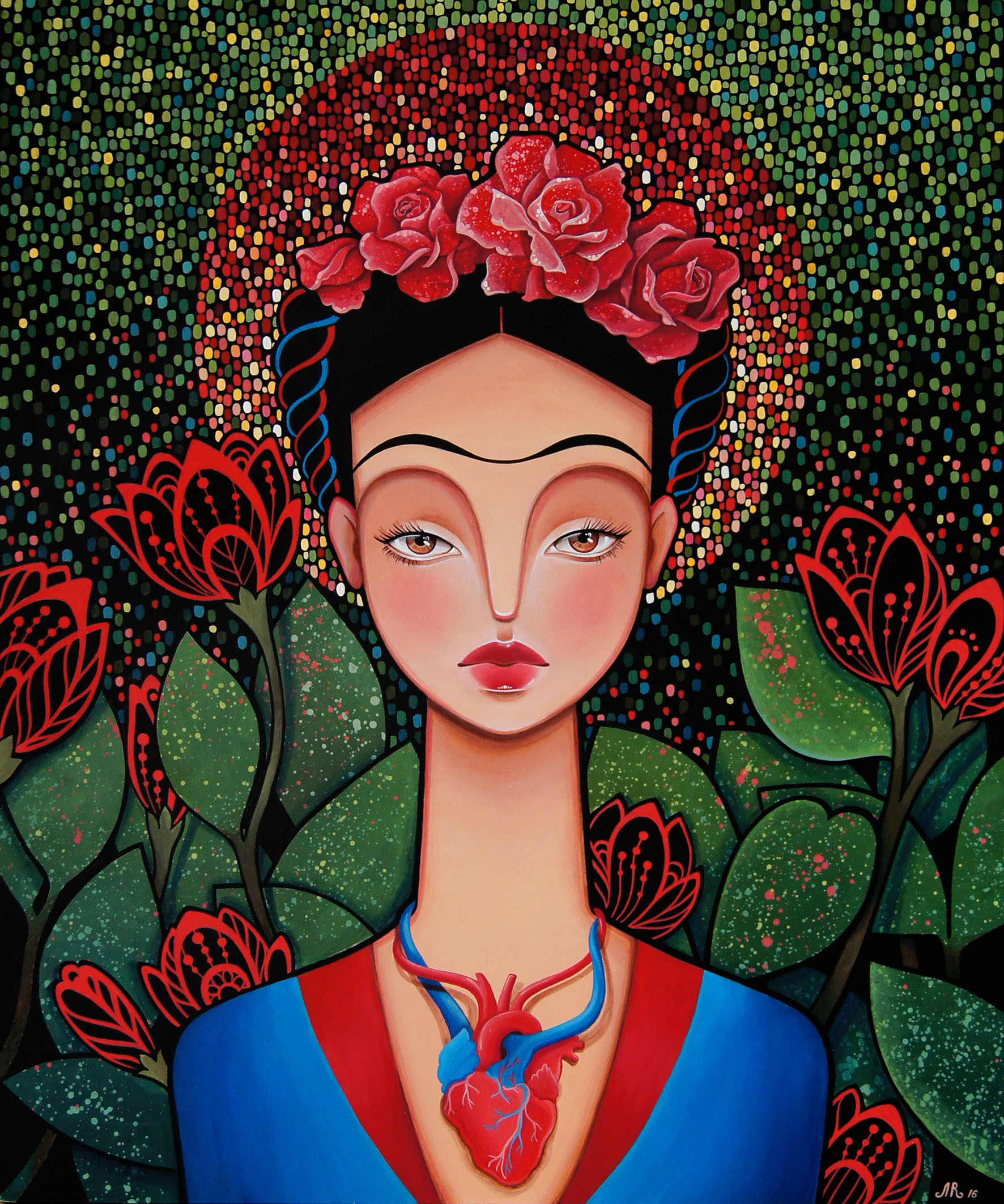 Curated by @talamaskanka, Ballpitmag curator for Russia