Instagram:
@babethlafon
Facebook:
www.facebook.com/BabethLafonIllustration
Website:
www.babethlafon.com
1. What's your story? Where are you from?
I'm a French-Vietnamese illustrator born in Paris. I've always liked drawing and painting from a young age, and I went to Art School when I was 15 years old ( In France you can start that early!) I graduated as a graphic designer but a little later I decided to focus on my 1st love and eventually became an Illustrator… Best decision I ever took!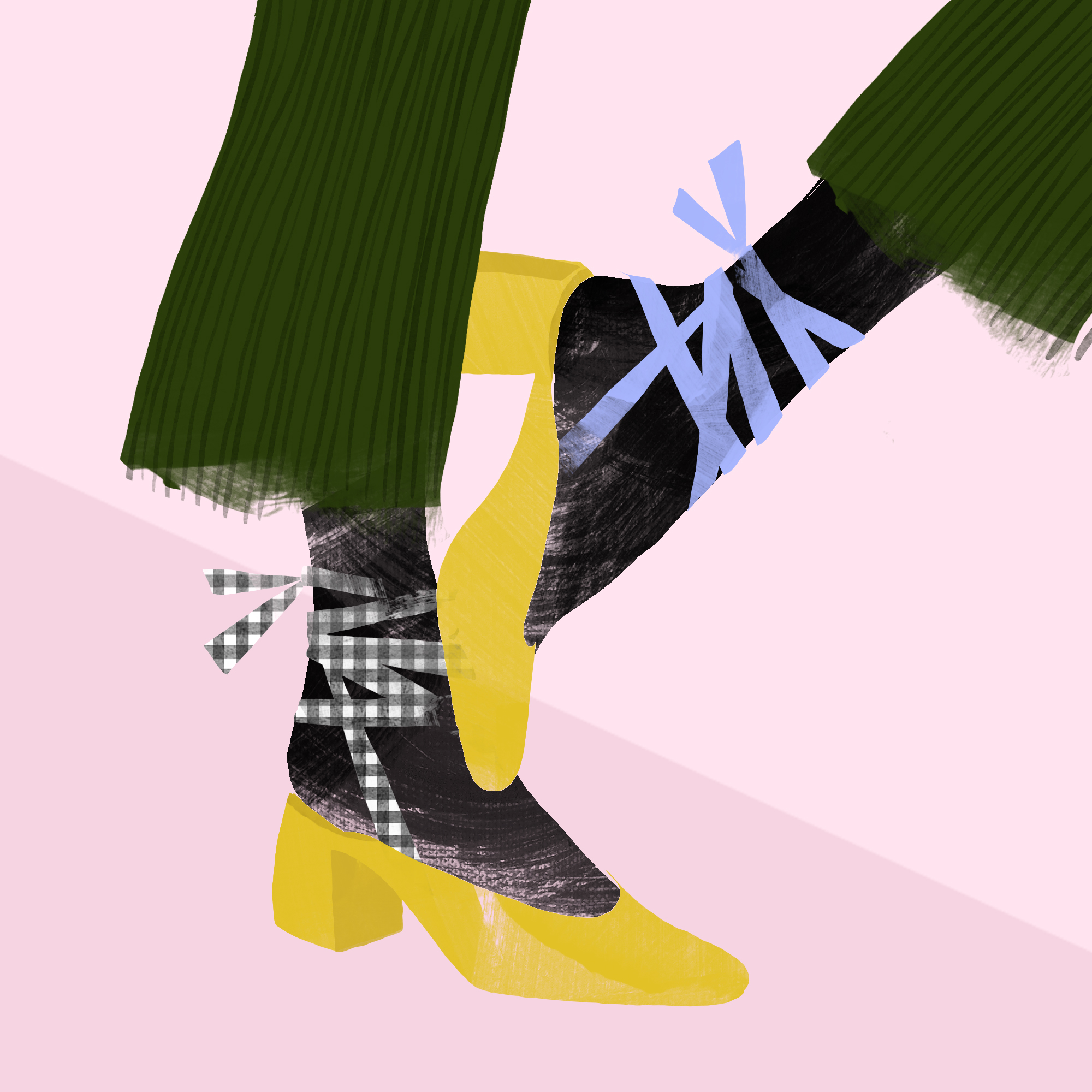 2. Tell us about your aesthetic.
I like to draw women, I love unusual framing to convey a sense of intimacy or emotion. I use lots of painterly textures and my colour palettes are either subdued or very contrasted… But it's all changing constantly.
3. What is your favourite medium and why?
I'm a digital painter, so my Wacom Cintiq and Photoshop are my medium of choice! I started working digitally because I really hated the mess that analogue work created. Sounds crazy, but it is the truth! I love and need a clean working environment and the ability to change things indefinitely on my canvas. Kyle T Webster photoshop brushes are by far the best available.
4. What is your artistic process like?
If it's commissioned work, I'll research, brainstorm and create a visual moodboard before I start sketching. When I submit sketches, it's usually 1 or 2 tight sketches with different colour ways. That's when I do most of the work, and where I edit heavily before I show anything. Once my client has approved the preferred version, I just create the final. Thats the most time-consuming part but also the one I prefer. If It's personal work, I'll just pick a photo ref from my saved images folder which has inspired me recently and start drawing. It can be a face, a pattern, a body pose, etc. I also like to write short poems (in prose) to go with some of my drawings. It usually translates something i'm feeling at the moment.
5. Who and/or what inspires your work?
Everything! India, nature, fashion, movies, poetry, Matisse, my travels, patterns (wax, japanese, vintage, etc), and of course people on the street, friends.
6. What role does art play in your life? How does it change the way you view the world?
It has a major role in my life because I feel better with Art. So I try to give it lots of space and experience it as much as possible, watching movies, going to see exhibitions, reading books and magazines, listening to music, and of course making my own art. It feeds that part of me that needs beauty and transcendence, and it helps me to bear the craziness and sadness of this world...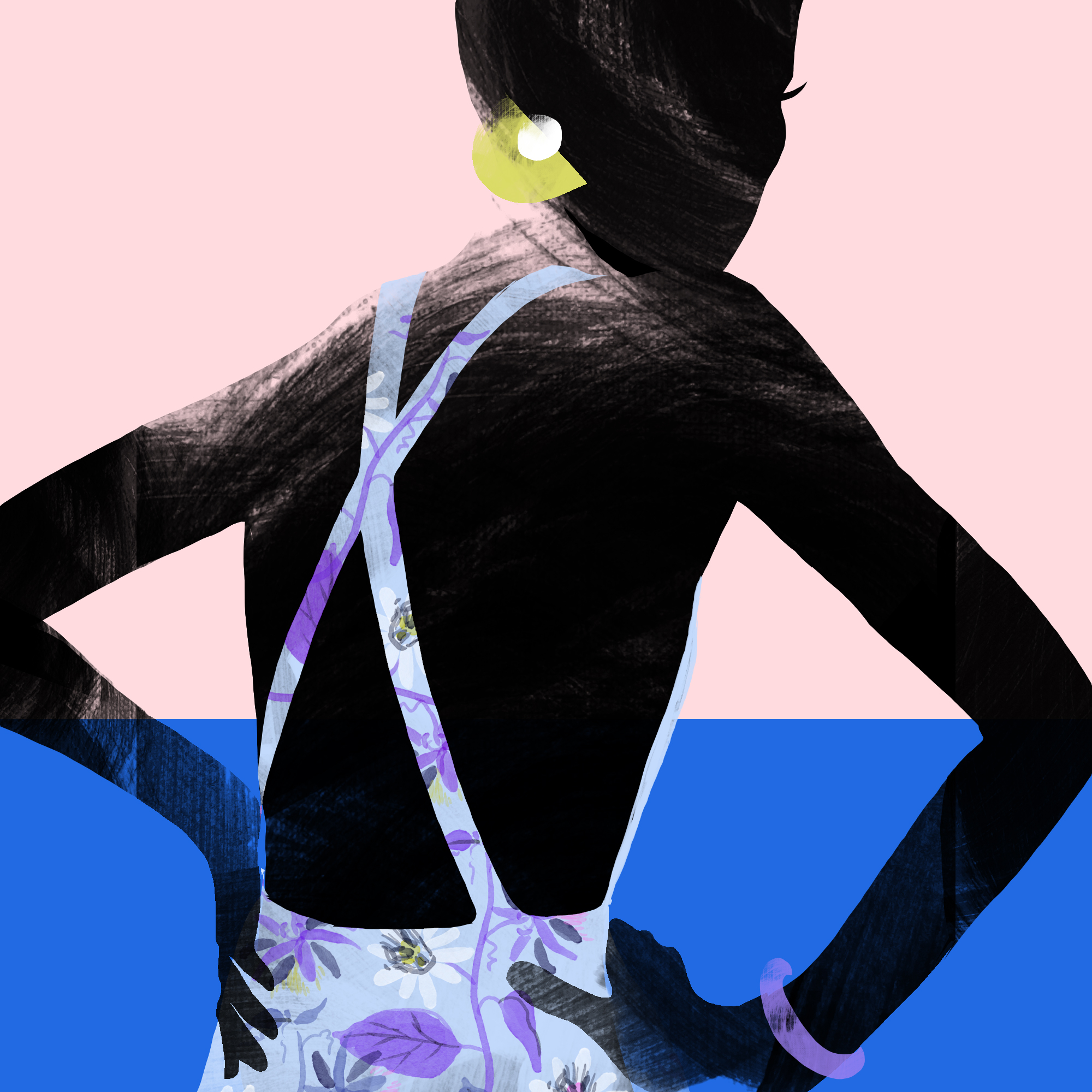 7. Where did you study?
I studied at Ecole Nationale Supérieure des Arts Appliqués Boulle in Paris.
8. Where do you see yourself in five years? Working in an agency?
In 5 years I'd like to be more established as an Author/Illustrator and hopefully be able to write and illustrate all the books that are living in my head!
9. What about in ten?
Same as above but living and working by the sea somewhere in Greece.
10. What do you hope to achieve with your art?
I hope I can bring a little beauty and inspiration to others.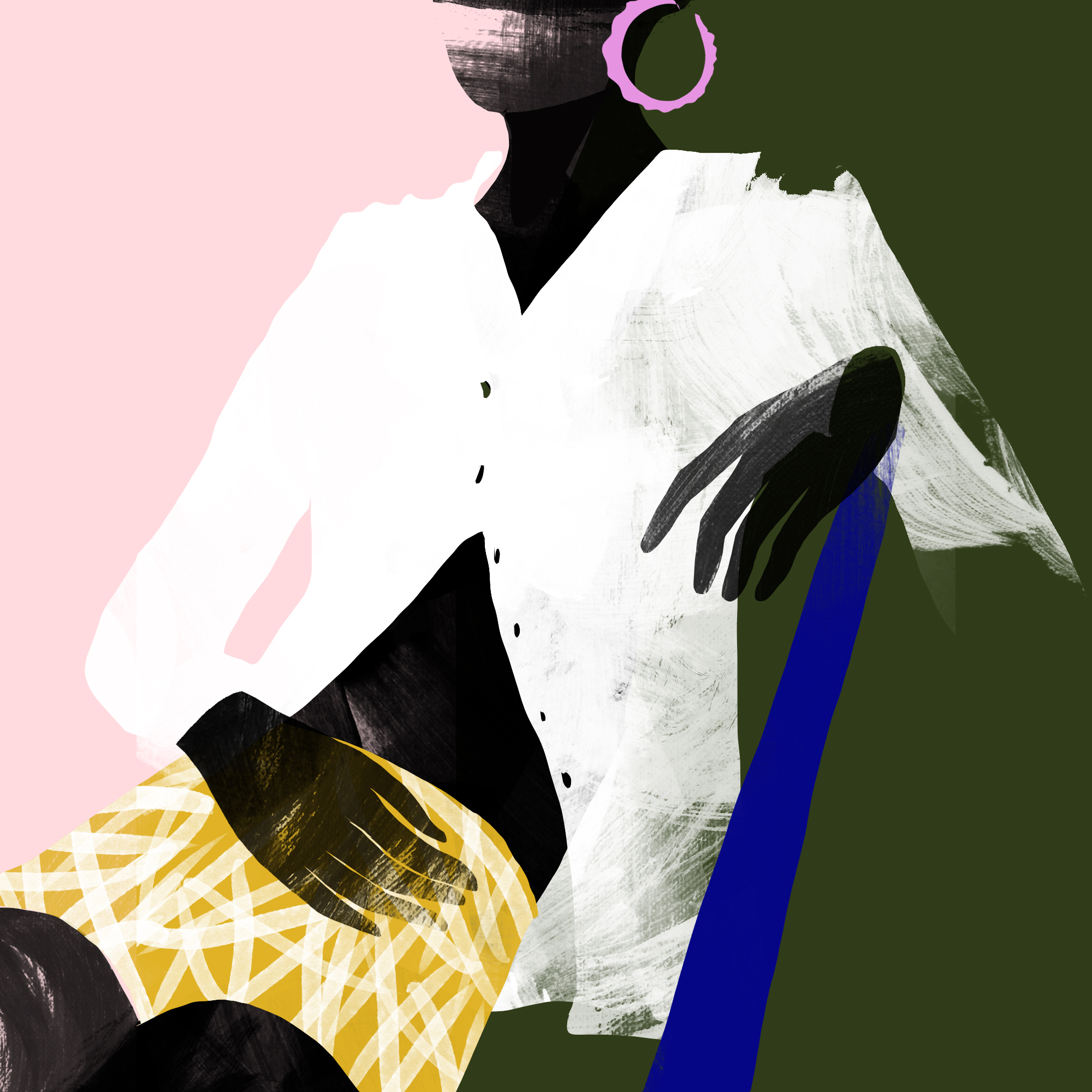 11. Now, tell us a little more about you as a person: what is your favourite food?
My favourite food is anything Vietnamese with shrimps in it
12. Favourite book?
Tough one! My latest book crush is The course of love by A. de Botton
13. Favourite genre of music?
Even tougher! My latest music crush is Juliette Armanet
14. What are your hobbies?
I love cooking Asian food, reading poetry, looking at/arranging/drawing/smelling flowers, singing...
15. If you weren't an artist, what would you be?
Definitely a Florist.