Instagram:
@baked.by.lou
Twitter:
@bakedbylou
Facebook:
www.facebook.com/bakedbylouart
Etsy:
bakedbylou.etsy.com
1. What's your story? Where are you from?
I'm Lou, a jewellery designer, artist and educator living in South Wales, UK. Although what I mostly work on is jewellery, I want to call myself an artist because I still love to create and explore other mediums, never totally sure what i'll end up with!! I'm currently still working my 9-5 as an educator whilst working to develop my jewellery and accesssory business. Orignially from a small town in Northumberland, I'm now in Cardiff, a vibrant city that is a real creative hub.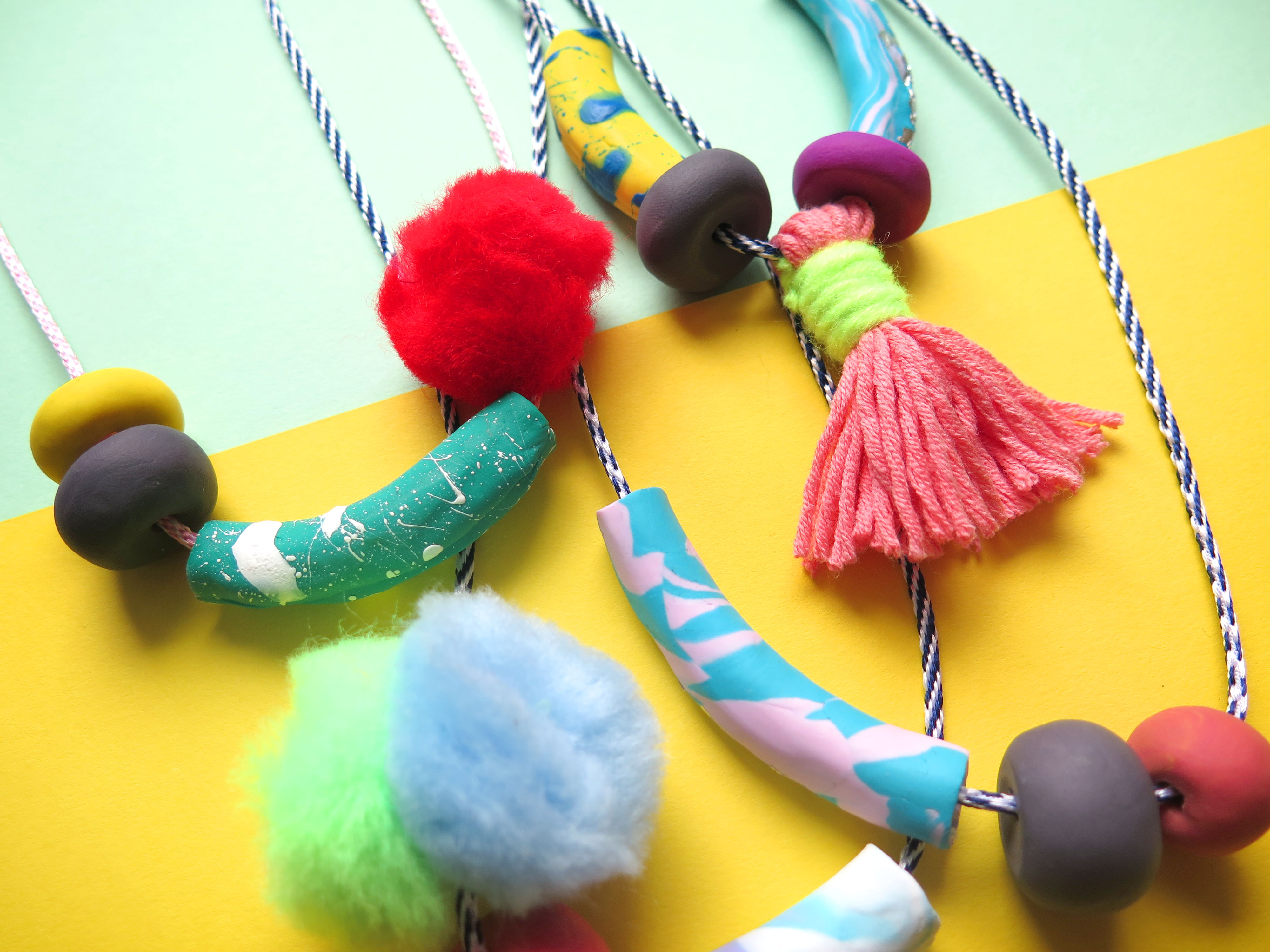 2. Tell us about your aesthetic.
The biggest component of my aesthetic is COLOUR! Which can surprise people based on the amount of black I wear... it's like a reflection of my inner personality. I love pattern and movement. Some of my patterns are more abstract and free, where as others are more purposeful, bold and striking. I want my pieces to be wearable art.
3. What is your favourite medium and why?
Probably the medium I use the least actually, which is ceramics. In university I used to have a turmoil with it, it's so unpredictable and including drying and firing times, it can be a long process. But I've grown to love this unpredictability and I love the way clay feels and how much you can manipulate it. Working with polymer, paint and textiles is great though, as it's so immediate — great for my lack of patience sometimes!
4. What is your artistic process like?
These can vary just like my patterns and materials. Sometimes I'm very focused about what I want to make, sometimes it's a lot more exploratative and things just naturally occur. I started off making one off pieces, loving some things and getting frustrated with others. I'm learning to figure out what works for me, and then repeating the process. With paint and pleather pieces I start off with white shapes I've pre-cut and build up the textures from there. With purely polymer pieces I work backwards, creating textures and patterns with the material first then cutting out the shapes.
5. Who and/or what inspires your work?
Wow where do I start. My husband and I avidly (and kinda uneccessarily..) collect vintage pieces, I can look around my house and see patterns and prints that inspire me, from flasks, to shirts, to tea coseys! Inspiring artists would be Kandinsky, Frida Kahlo and Annette Messager. I'm into lots of things from the Bauhaus school and Memphis Design. Currently obsessed with Camilla Walala and @dunsendunsen on Instagram.
6. What role does art play in your life? How does it change the way you view the world?
Art is a huge part of my well being. It is something I feel can and has helped me through a lot. Only in my 20s did I start a journey to improve my mental health and art has played a huge part in that. It provides a focus for me and an outlet. I appreciate anything and everything, from old hand painted signs peeling off buildings to the chairs from the 80s that still reside in a doctors waiting room!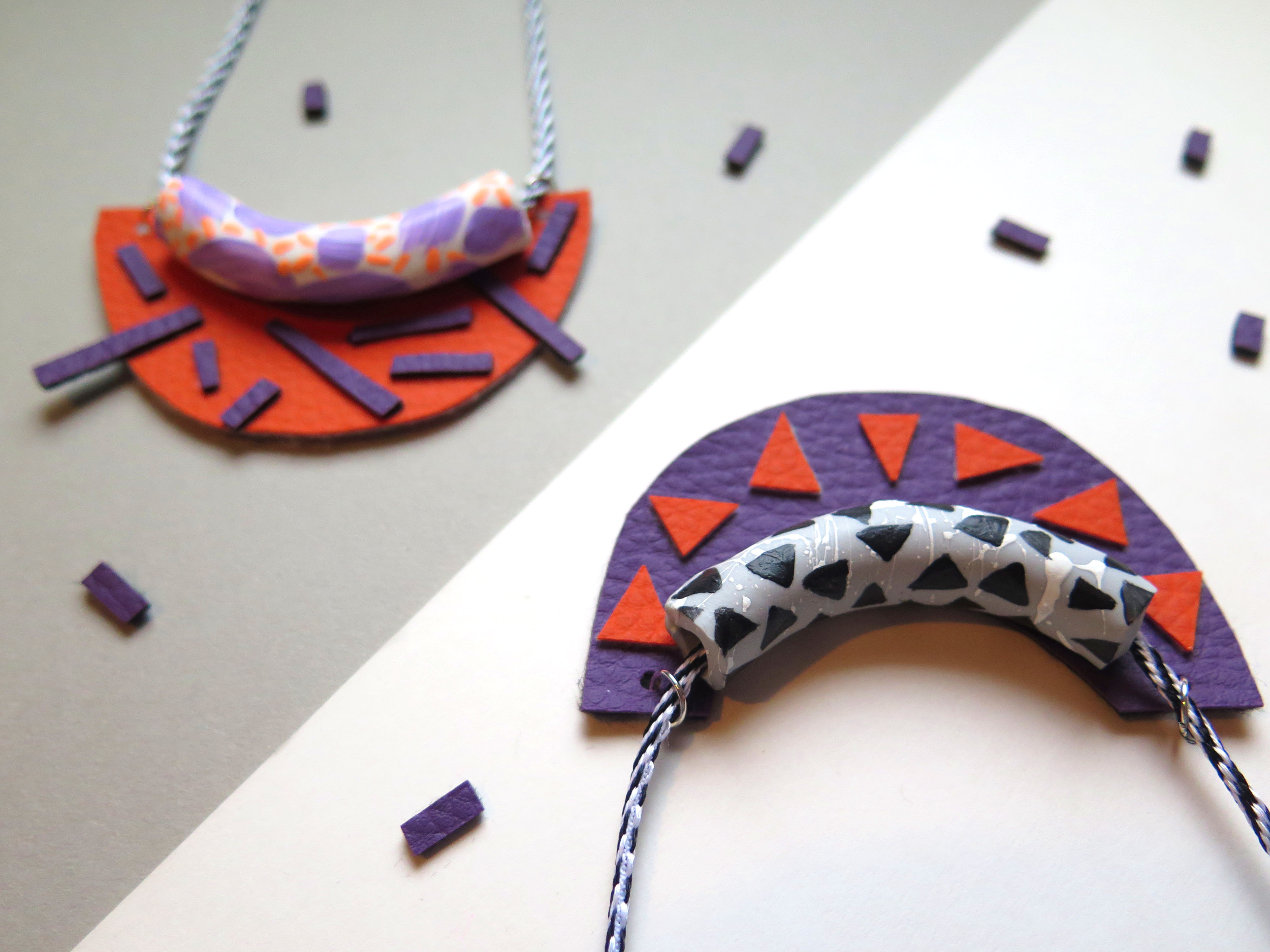 7. Where did you study?
I did an Art Practice degree in the University of South Wales. It was a fine art focused degree with elements of art history which was an incredible time for me, exploring and discovering my style but this was going on 9 years ago now! Only now am I feeling confident enough to 'put myself out there'.
8. Where do you see yourself in five years? Working in an agency?
I'm learning to take each day as it comes, but in an ideal world, this would be more of a full time focus for me. I'd be stocked in more shops and lots of people would be wearing my creations! I'd love to do more collborations and upskill myself with graphic and print work.
9. What about in ten?
As above but even better?! Ha ha. I just want to stay happy, in all honestly. I am in pursuit of happiness with this. I'm realistic it will be hard work and I'm confident in my work ethic, but I definitely don't aim to be the most successful or the most famous, I just want to be happy and create.
10. What do you hope to achieve with your art?
I want my pieces to make people feel confident when wearing it or smile when they use it. I want the pieces to be a statement for someone to make. I want to make people HAPPY! To be positive and bold and everything they feel they are or everything they want to be but may not know how to say it.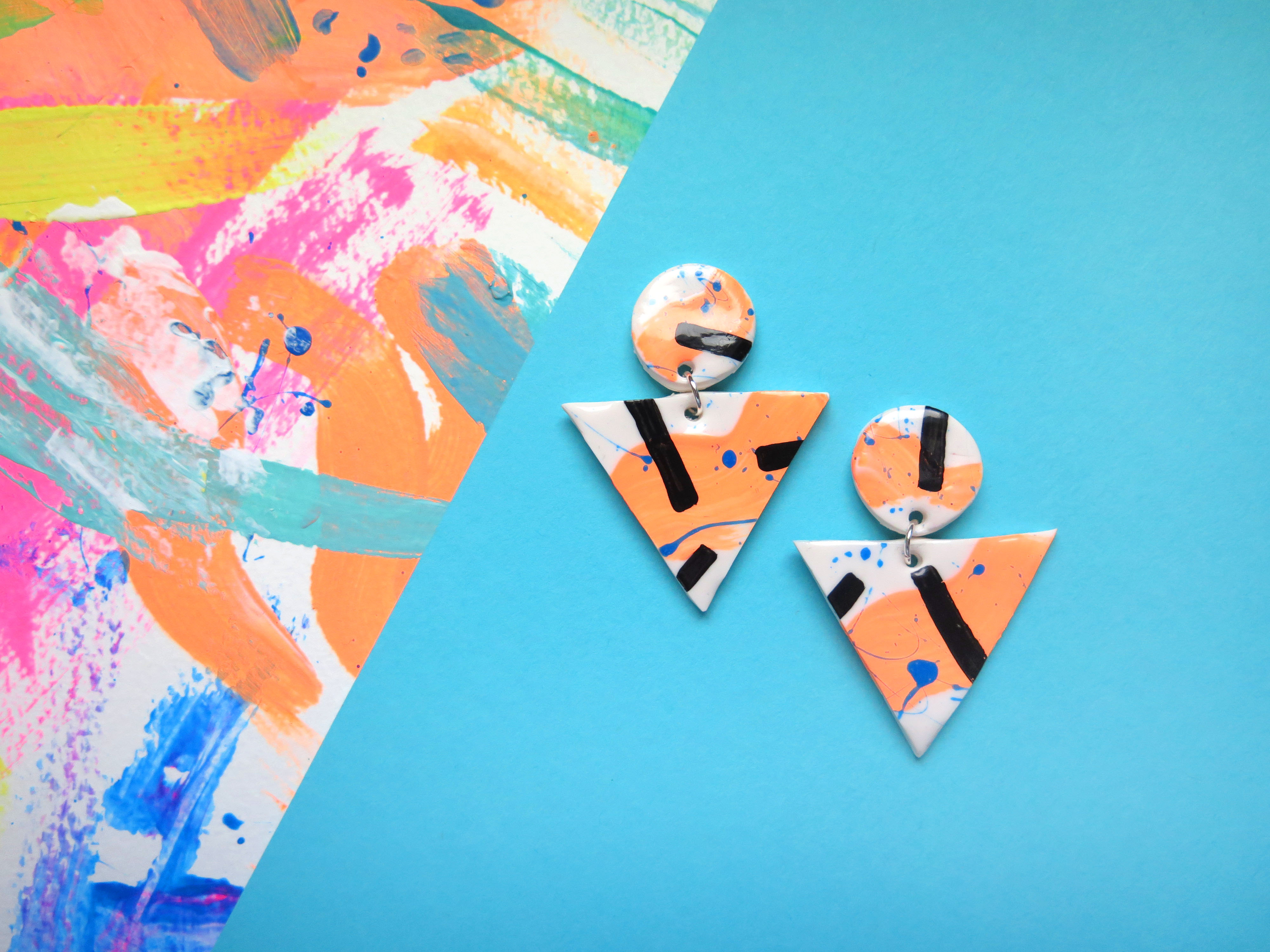 11. Now, tell us a little more about you as a person: what is your favourite food?
Can we just accept that pasta is the greatest carb of all time already! Pasta and bread. Forget potatoes. If I could eat pasta every day without giving my husband a meltdown, I would!
12. Favourite book?
I should honestly read a lot more then I do, I'm buying more books than I can read thats for sure. Recent favourites are are Lena Dunham - Not That Kind of Girl, Tina Fey - Bossypants and top of my 'to read' pile is Abbi Jacobson - Carry this book and Amy Schumer - The Girl with the Lower Back Tattoo. (Can you tell I like hilarious American women?!)
13. Favourite genre of music?
I'm pretty sure that I haven't stopped listening to the music I first got into when I was 16.. I love No Doubt, Gwen Stefani on her own, Fleetwood Mac, The Mamas and the Papas. I suppose its ecclectic, anthemic and lots of bad ass females.
14. What are your hobbies?
I love roaming charity shops, buying more trinkets than one person ever needs!! I'm a crazy cat lady. Mostly found cuddling other peoples animals and wishing they were mine. I love road trips and seeing new places. I annoyingly get into TV series 6 years after they end and then wonder why nobody wants to talk to me about it.
15. If you weren't an artist, what would you be?
Hairdresser. Hands down. No question about it. I think hairdressers are geniuses. I'm obsessed with @notanothersalon on Instagram. A skill that can totally change a persons image and confidence in 45 minutes?! Everyone always needs hairdressers! Apart from Rapunzel, I guess.