Instagram:
@barbara_fregosi
Website:
www.barbarafregosi.com
1. What's your story? Where are you from?
I was born in Pavia, a city in the north of Italy, known for its rice fields, vineyards, Romanesque architecture and mosquitoes. I had been living in the countryside until my university years. Then I started to move around, I lived for a while in New York and then Barcelona. Now I have been living in Paris for the last 6 years. I'm a freelance graphic designer who's become obsessed with paper and its complexity.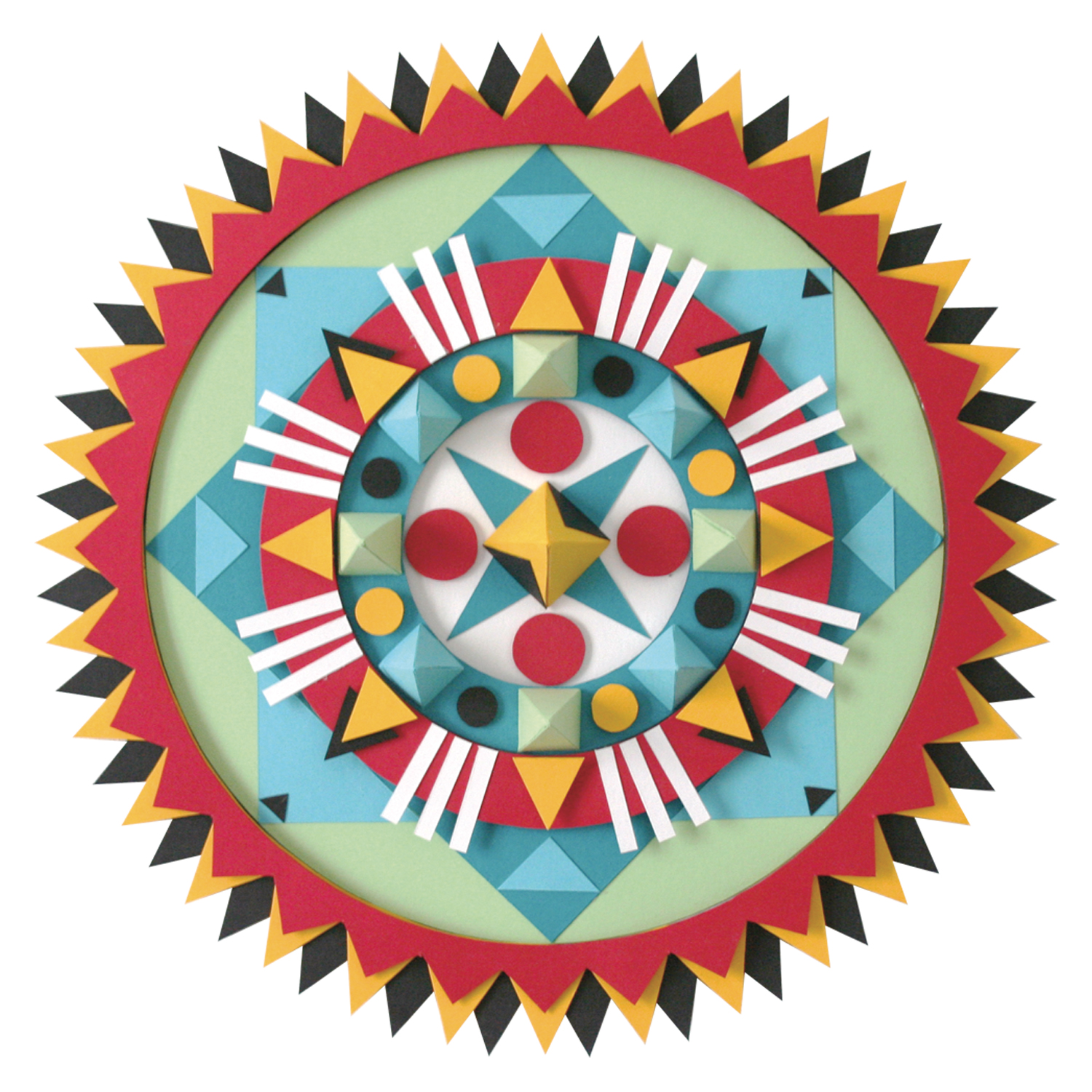 2. Tell us about your aesthetic.
Geometry, sharp shapes, contrasting colors and I always like a little bit of a mystical touch in my aesthetics. I always try to find the good balance between complexity and simplicity.
3. What is your favourite medium and why?
I work with paper. I like the way the texture plays with light and shadow, the way it folds and the way it can be manipulated and turned into volume. That said, I'm thinking about starting to add different materials to my work, maybe fabric or plastic. I love how my pieces interact in the space as objects. But I also love taking pictures of them to show their bi-dimensional interpretation. Lately I also experimented with stop motions.
4. What is your artistic process like?
An image pops into my head, or maybe just the colors that I want to use then... I start by hand sketching it. I draw it on my computer and start to think about its real dimensions and layers. When designed, I start to draw each piece on the paper, then cut, then draw and cut some more... Once all the pieces are cut out, I fold and stick them together to create my final piece. Until now everything I have created has been handmade, so I'm sure you can imagine it takes quite a long time...
5. Who and/or what inspires your work?
I get inspired by other graphic designers, painters, artists, photographers... I can find inspiration in almost anything: a plant, a colorful apartment, a fabric, a plate of spaghetti...
6. What role does art play in your life? How does it change the way you view the world?
I think I become more sensitive to things around me, I observe more and become more aware. Common and routine things around me can become an inspiration.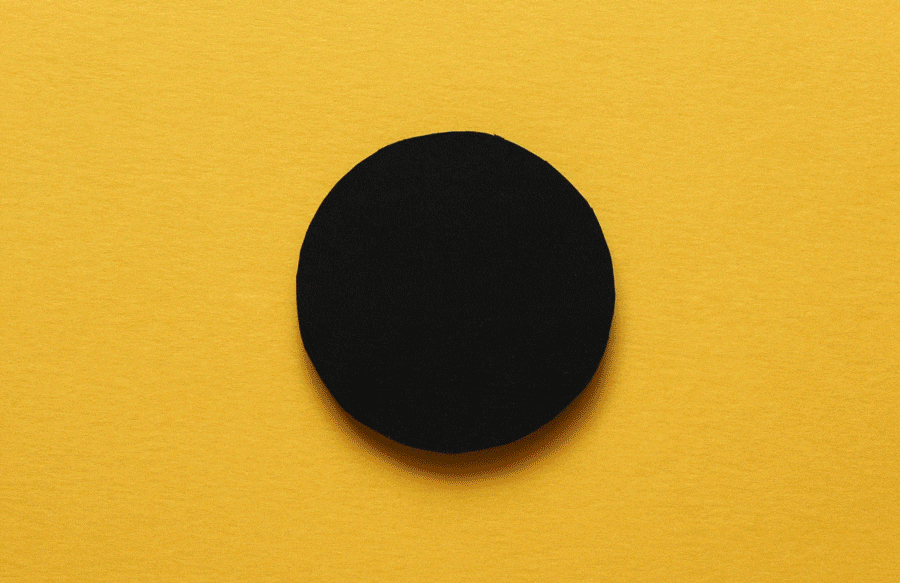 7. Where did you study?
I took my Bachelor's Degree at the Politecnico of Milano, close to home and then went further afield to undertake my Master's Degree at the Elisava Institute of Design in Barcelona, where I spent two beautiful years of fun and work.
8. Where do you see yourself in five years?
Aha, well, I plan to move to Barcelona in February and hope to stay there for a while… I will try to stay freelance, as it leaves me more time to play with new ideas and undertake my own projects, I think this is really important for personal growth. Ideally, I'd like to be able to take on more and more of my paper projects.
9. What about in ten?
It's longtime away, I hope I will be living somewhere warm on the coast of the Mediterranean sea. I would like to be able to live comfortably on my paper projects and keep experimenting with new concepts, ideas and mediums.
10. What do you hope to achieve with your art?
To continue being inspired by it and to, hopefully, eventually, inspire others around me.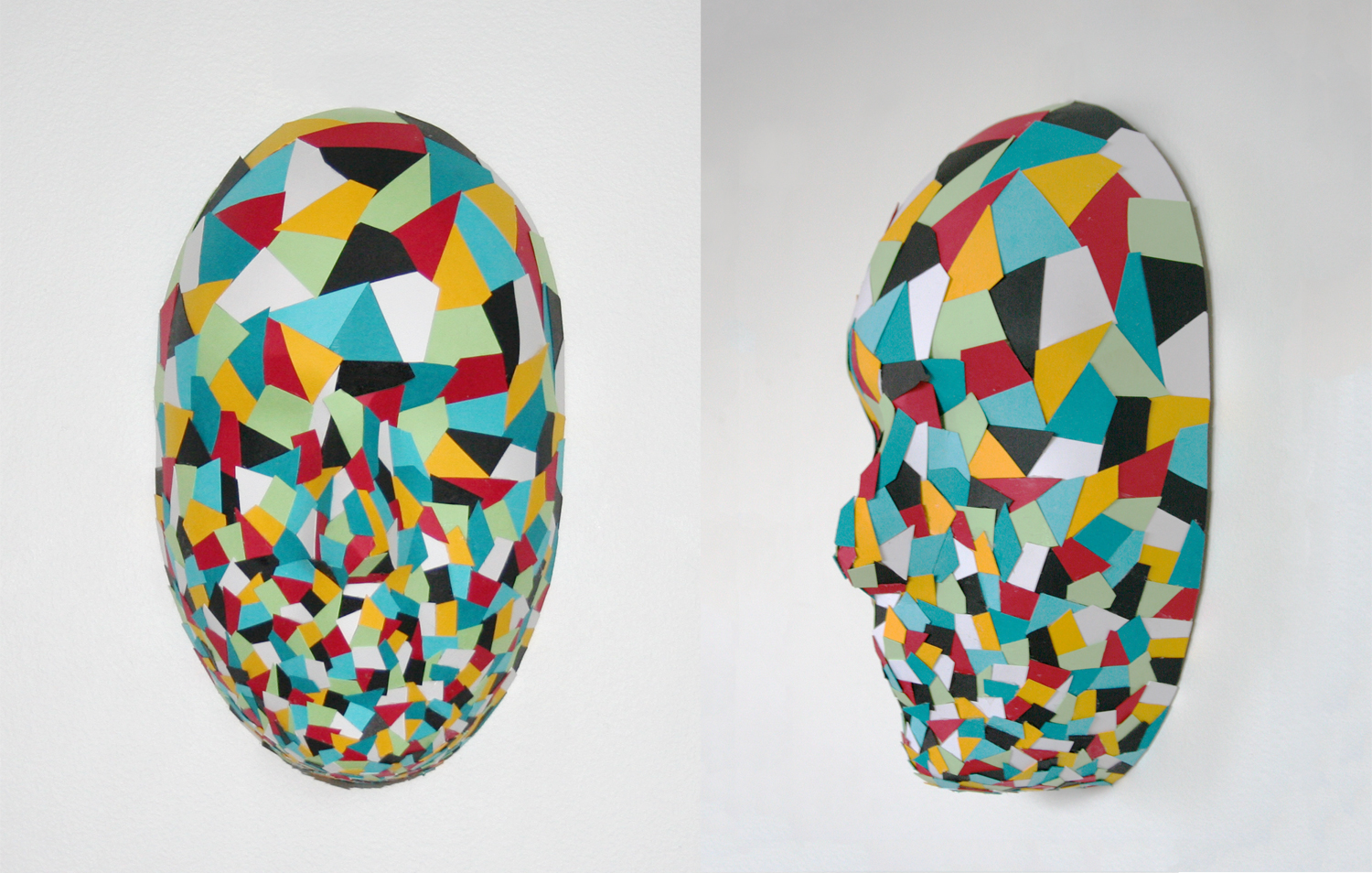 11. Now, tell us a little more about you as a person: what is your favourite food?
Ha, being an Italian, of course, without a shadow of a doubt, I have to say...I love Italian and Mediterranean food. I love growing herbs and vegetables and using them in my meals.
12. Favourite book?
This is a really tricky question, I don't have one favorite book! I read quite a lot, I have some favourite writers (Calvino, Huxley, Marquez, Wu Ming collective...). I love graphic novels with an edge. I love books that teach me about specific times in history within a fictional context. I love learning whilst being thrown into a magical dreamland within a book.
13. Favourite genre of music?
Being Italian.... I love old romantic Italian singers, haha, no, I actually enjoy going to festivals to dance to different sorts of music, from reggae to trance. At the same time, I love blues and rock and even enjoy some rap. I am always open to new music suggestions.
14. What are your hobbies?
This is why I love my job: my paper hobby has become my profession. But I enjoy taking photographs and drawing. I play tennis and enjoy playing competitive games with friends. For example, playing petanque along the Canal de l'Ourcq whilst sipping on a pastis in the summer sun. I also enjoy reading. My favourite homely hobby is taking care of plants, I have a balcony at home and grow basil, rosemary, tomatoes, ... I even have an olive tree on the balcony that I will take with me to Barcelona! And last but not least: traveling, when I can.
15. If you weren't an artist, what would you be?
If I wasn't a graphic designer, I would put my green hands to good use and work with plants.